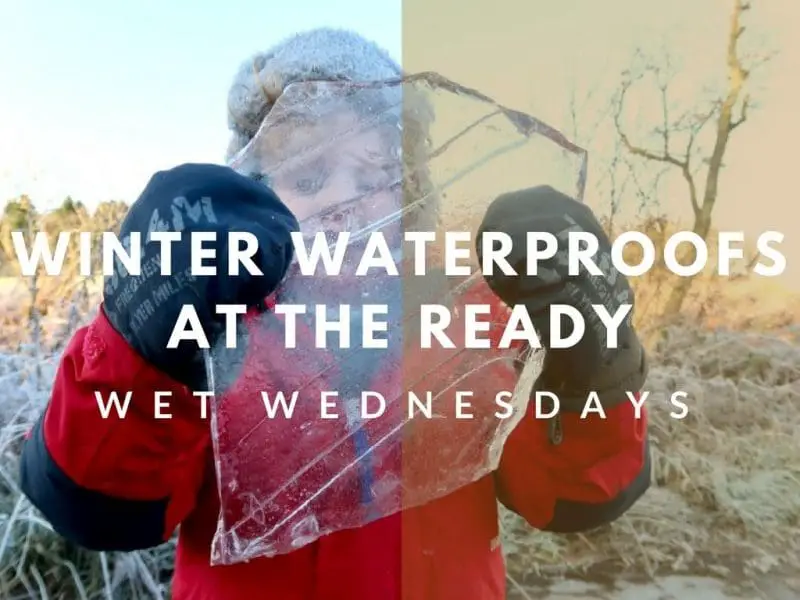 Winter is well and truly here in our little corner of Scotland, despite the fact that we haven't had nearly as much snow as parts of England!  I'm a bit jealous of the snow, especially as it has been bitterly cold here, but not even one snowman has been built!
Of course with the chilly weather we need to wrap the kids up warm and keep them dry.  Especially when our two seem the need to slide down hills on their knees or lie down on icy puddles for unknown reasons.
Wet Wednesdays
We have been fans of Wet Wednesdays for years and I have several other posts featuring their brilliant outdoor clothing.  So I had no qualms in accepting more clothing from them to review on the blog.
The boys love the Kozi Kidz fleece lined trousers as they are perfectly cosy and so easy to move around in.  It can be tough to cycle in a snow suit.  however, with fleece lined waterproof trousers I can guarantee they will be warm in the below freezing temperatures and still be able to move well.  Apparently the trousers are indestructible, both my boys have mainly holey trousers from their rough natures, but these waterproofs from Kozi Kidz always look in perfect condition despite literally sliding down paths wearing them!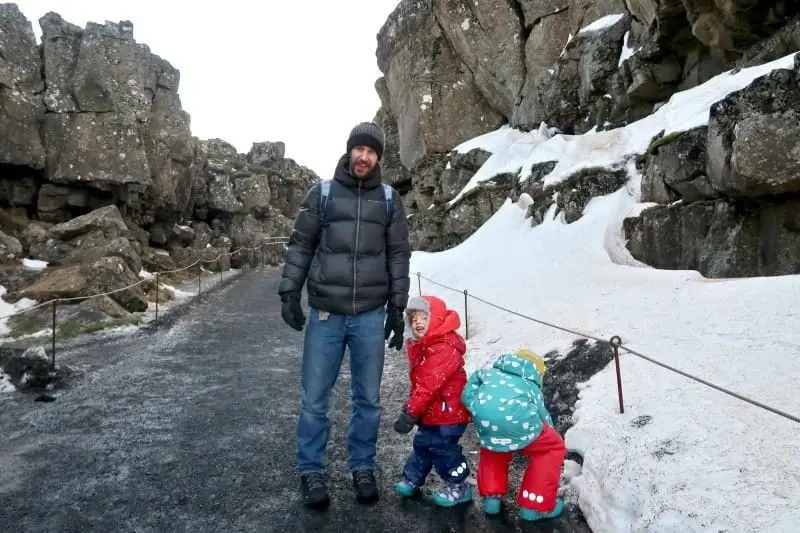 The fleece lined trousers also have reflective circles which are clearly great when the weather is darker.  I also like that they have quilted warm fleece lining at the base of the leg so water can't seep up into the leg.  They are definitely one of our favourite outdoor clothing items!
Another a great winter item that we currently use almost every day is gloves.  The Wet Wednesdays glove selection is brilliant and both boys have chosen mittens that actually are meant to warmer than finger gloves.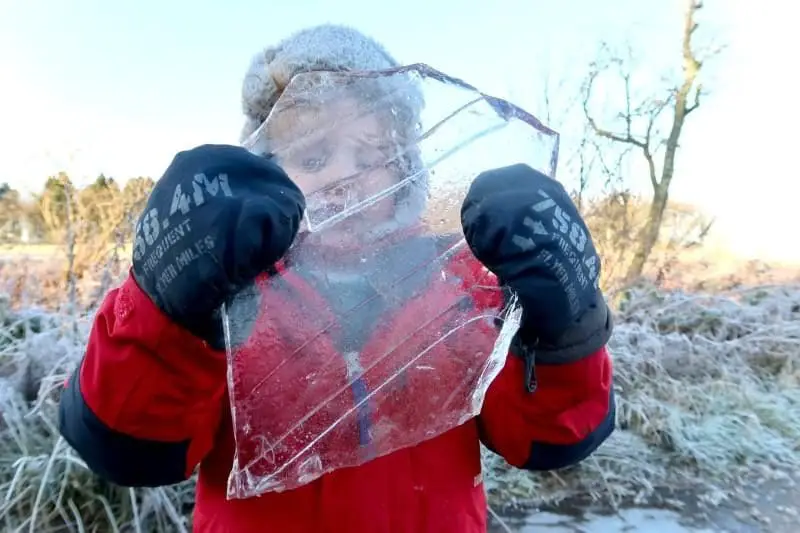 Littlest has Thinsulate Thermal Ski Gloves, which have been well used here in Scotland and also on our holiday in Iceland.  As you can see they not only keep hands warm, but are perfect for picking up sheets of ice in -2 degree temperatures! They are super easy to put on and no fiddling or cursing why children's fingers don't go in the correct finger hole, ha ha!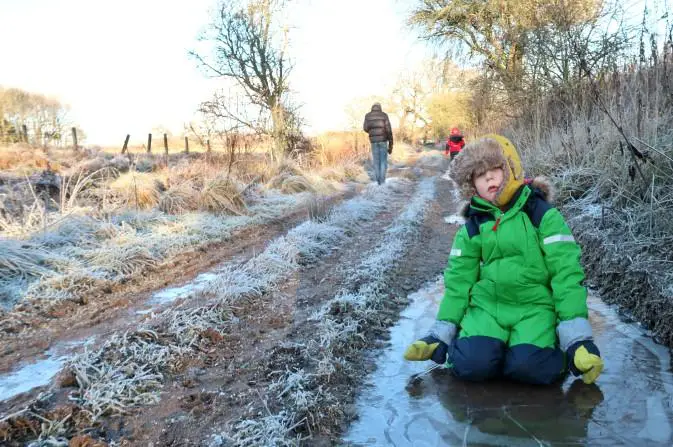 Eldest has a slightly different pair of mittens made by Kozi Kidz and feature are much longer wrist section.  This is actually perfect for him as he tends to get snow up his sleeve, but with these gloves they can be pulled up over or under his jacket to avoid snow (or ice cold water!) up his arm.
The final items sent from Wet Wednesdays were a pair of wellies each.  The boys both go through wellies pretty quickly, as in they wear through the soles and are no longer fit for purpose!  So we were pleased to have new sets to replace the leaky ones they currently have.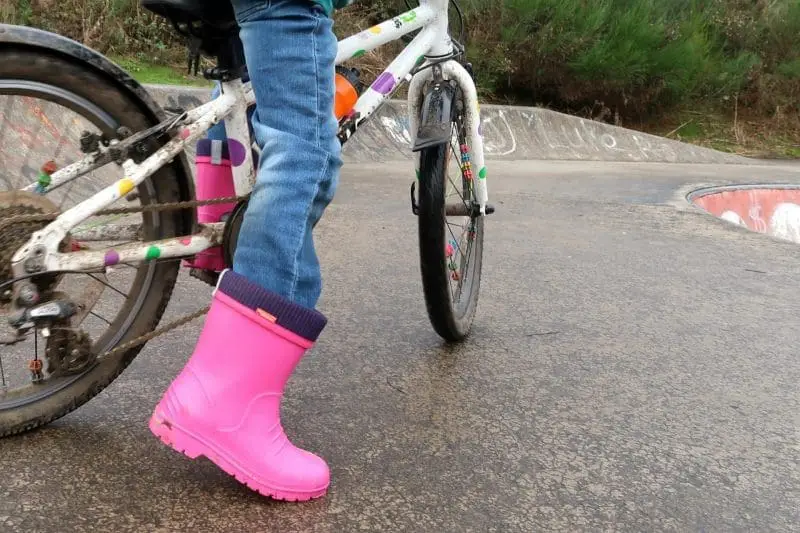 Our 6 year old chose the pink Demar wellies with removable fleece lining.  I wasn't sure how useful the lining would be as wellies always seem to cold for the cooler weather.  But he often favours them over his snow boots, even when I find it pretty chilly myself.  Clearly the lining is very cosy for him, but I think the lightness of the wellies may be the biggest selling point for him.  They are incredibly lightweight and appear to be constructed in one, with no seams, which makes it really hard for my son to wear holes from their constant use.  A bonus for me, meaning we don't need to buy any more pairs until he inevitably grows out of these!
Littlest is almost 4 and still very much into his colourful patterns.  So of course he was swayed by the cute print on the Target Dry Flutterby wellies.  They are great for wet weather and he can easily pull them on by himself with the blue handles and have plenty of fun splashing in puddles!  The sole is particularly thick, which means he hasn't yet worn through them either, which is a definite bonus for me.  With a pair of welly socks kids can easily wear these in cooler weather too.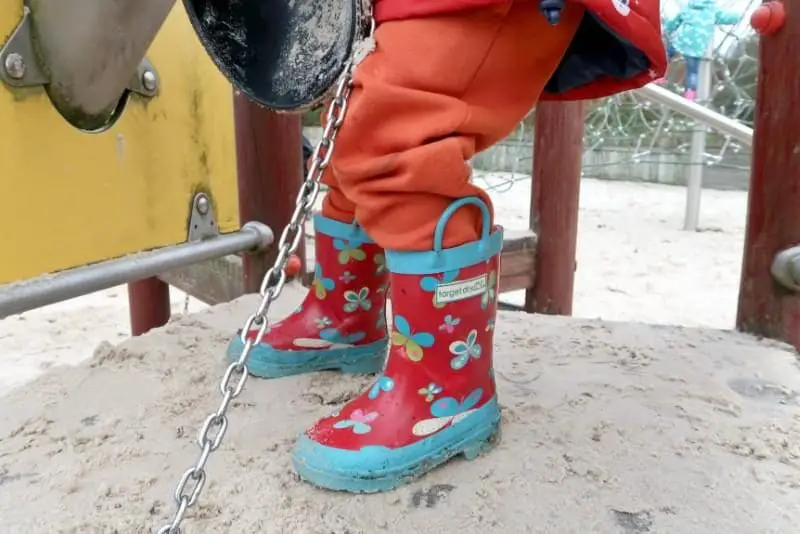 I have many more pictures featuring the items from Wet Wednesdays over on my Instagram feed, head over to see what we've been up to in recent weeks.
* We received these items for the purpose of this post, however all opinions are our own.