Christmas Activity Advent Calendar Printable
When my eldest was a toddler I made him his own Christmas advent calendar out of felt.  Every evening I choose an activity to put in the advent and every morning the kids take it out and are excited to see what they get to do.  Usually I have a lot more things that involve friends, family and events.  This year will be a lot more crafts, baking and things we can do at home.  Fortunately there are a couple of outdoor events that are still running, so I'm excited we can have some days out too!
Activity Advent Calendar
The advent calendar I made was based on one I found online.  It's very simple to make.  Cut out two large tree shapes out of green felt and sew around the edge leaving a gap at the base to stuff lightly with stuffing.  All the pockets are made separately and hand embroidered on felt squares.  You can choose any pictures to put on the pockets and feel free to take off the 25 pocket.  The kids know it always says 'open presents' and it's not as exciting!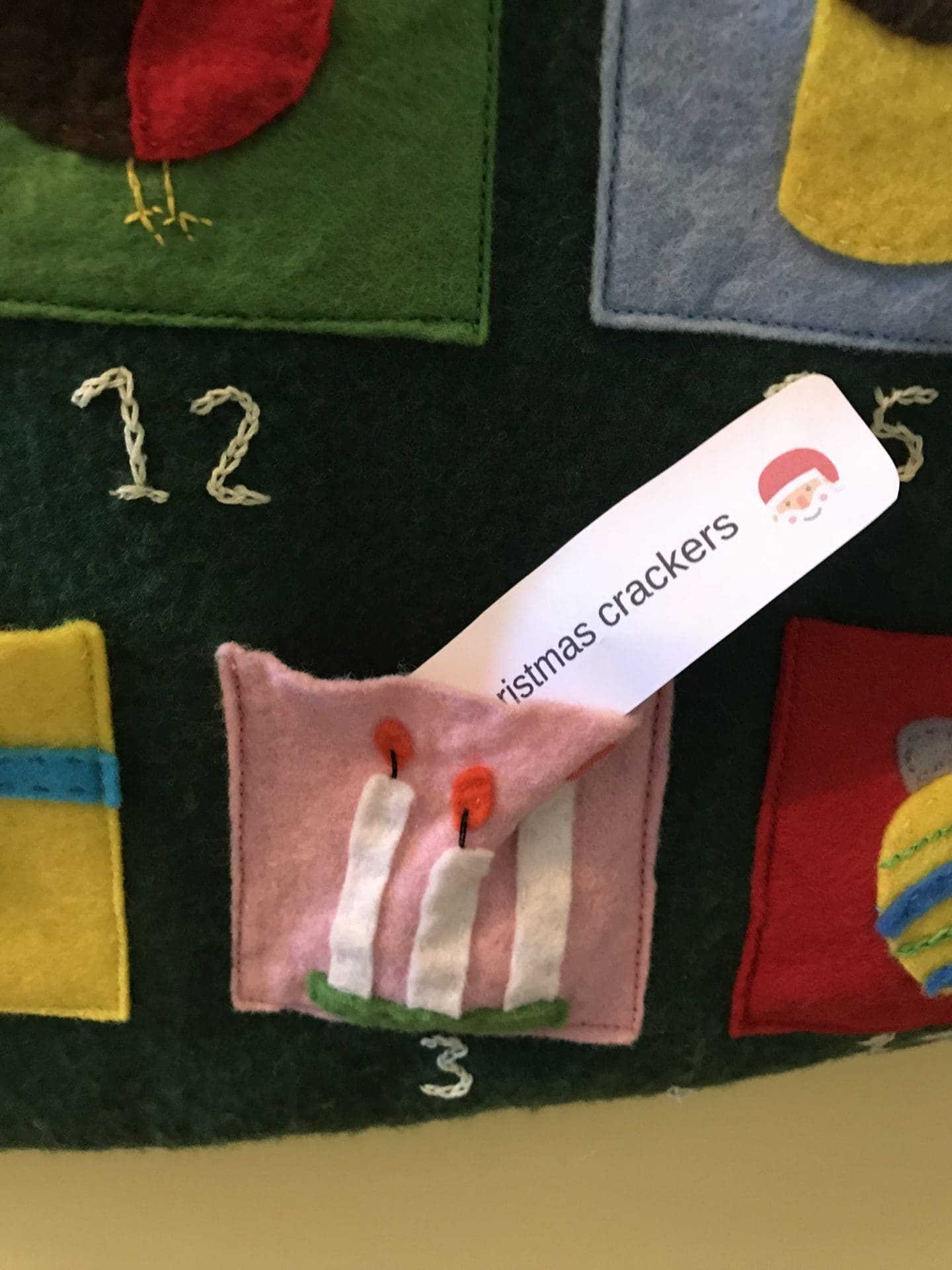 Add on a felt star for the top (either stuff or put cardboard inside to keep upright.  Pom poms as baubles on the branches and a hook on the back to hang.
It works out quite well and the kids love looking in the pockets.  The kids also get a toy advent calendar most years, but if we don't there's room for a small toy in each pocket too.
Activity Advent Printable
So the printable is over several pages, but just click here and the activity advent calendar will download.  This would also be great for just choosing new Christmas activities when you have run out of ideas!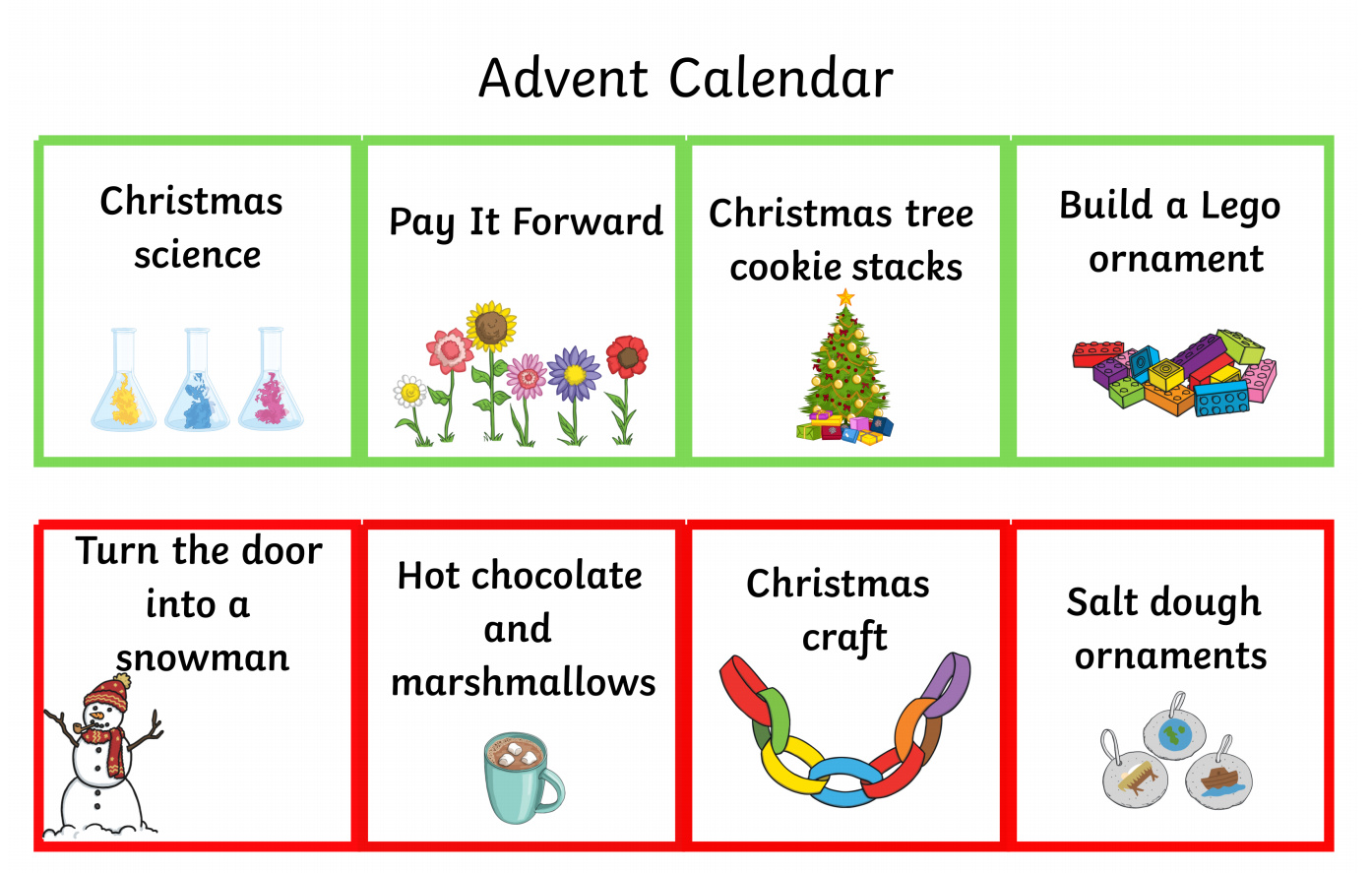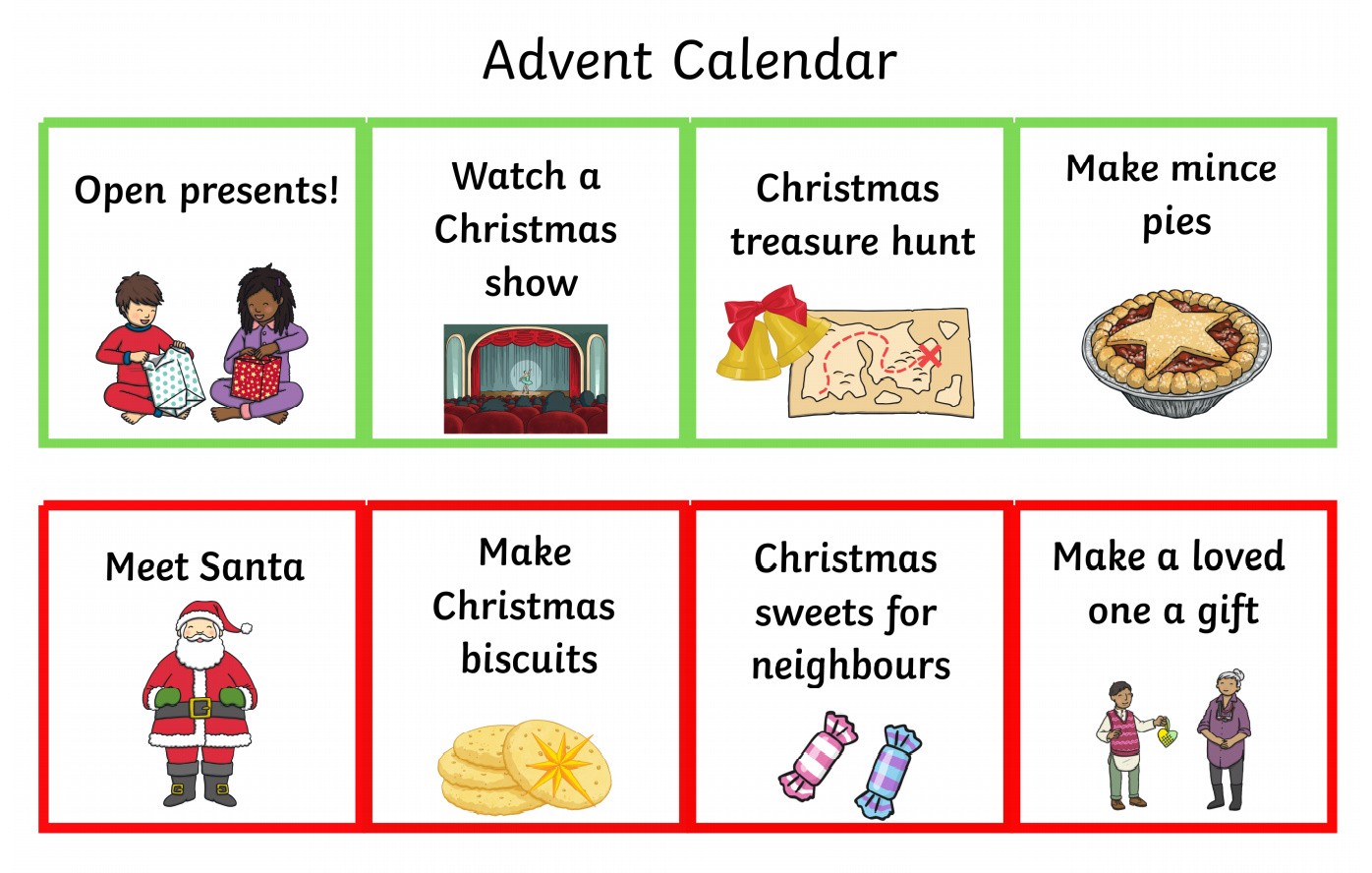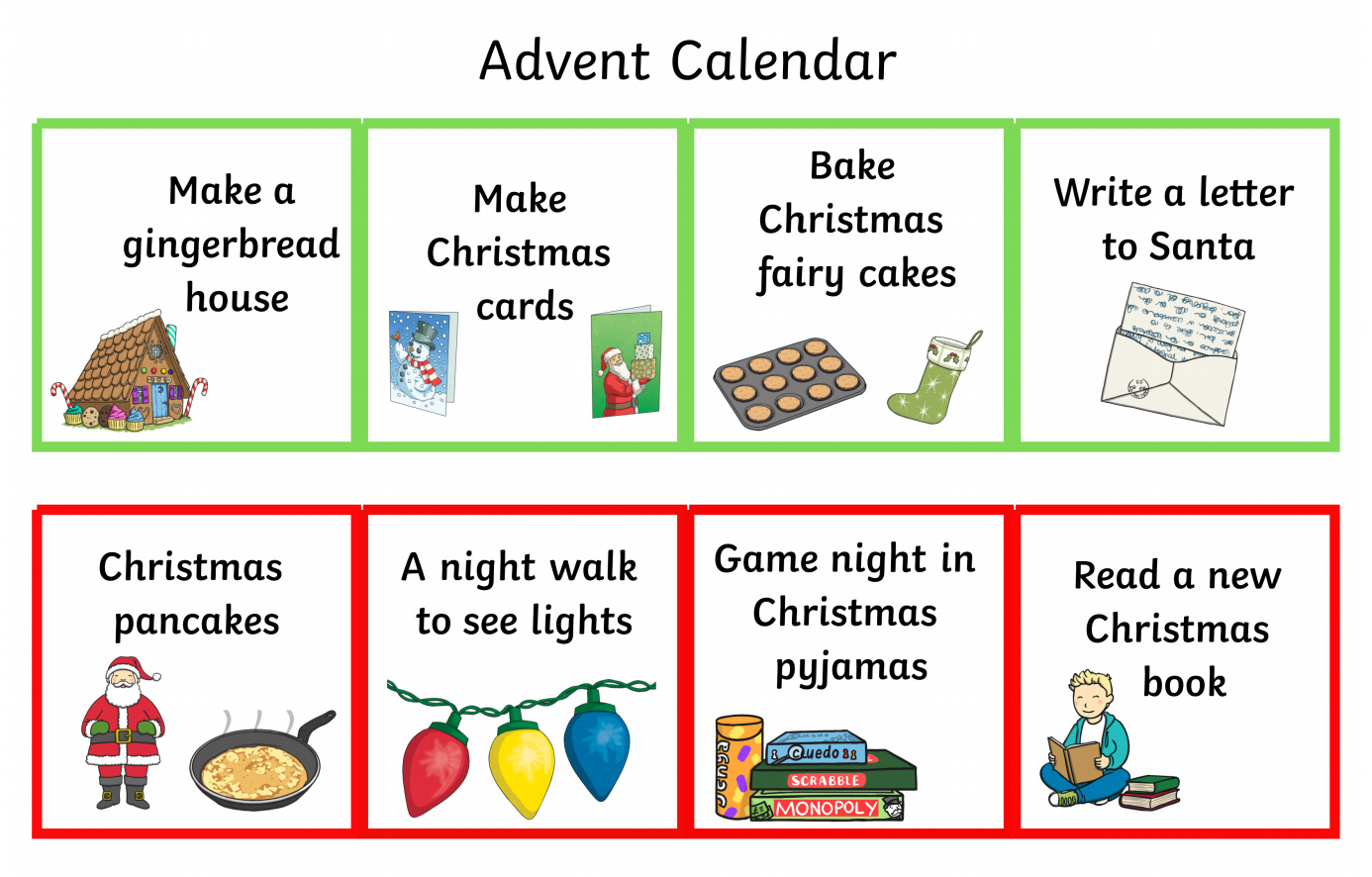 Pin Activity Advent Calendar