---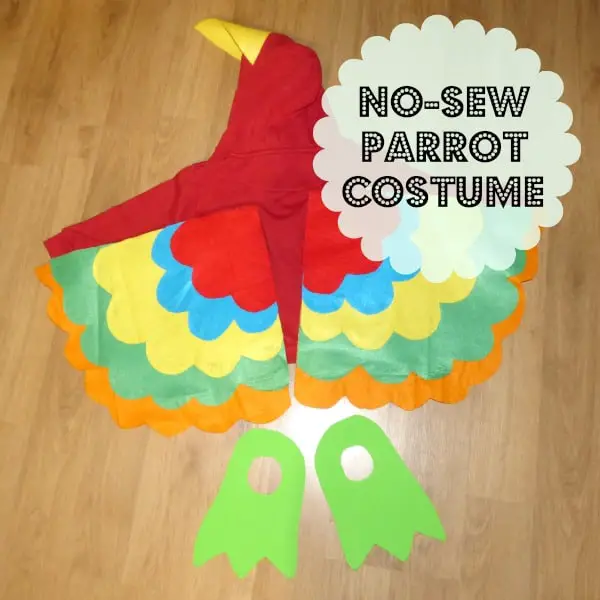 I'm sure that no-one needs reminding that Halloween is coming up, the shops are full of decorations, cards, costumes and other paraphernalia.  O went out trick or treating for the first time last year, we couldn't really say no as we live on an estate where almost every house has a young child.  The streets are busy with kids on Halloween night knocking on the doors and often unsurely reciting a song or joke.
Last year O asked to be a snail and this year he chose to be a bird.  When I pushed further he said he wanted to be a multicoloured stripy bird, but no mask…
So, I put my thinking cap on and made this parrot costume for O.  He's not very into dressing up, so I didn't want to waste time sewing an intricate costume that would never be worn again (there are some fab bird costumes on pinterest).  Instead I chose an old red hoodie that's now too small, to decorate.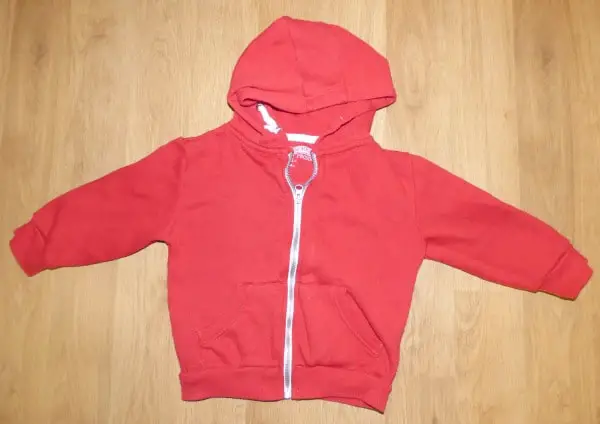 To make the parrot costume you will need:
* 1 hoodie
* Variety of colours of felt
* Hot glue gun and several glue gun sticks
* Foam
* Scissors
1. Choose a base colour for the wing and cut out two tear drop shapes (you can make a paper template, but I just cut by eye) that are as long as the arm and down to the waist band of the top.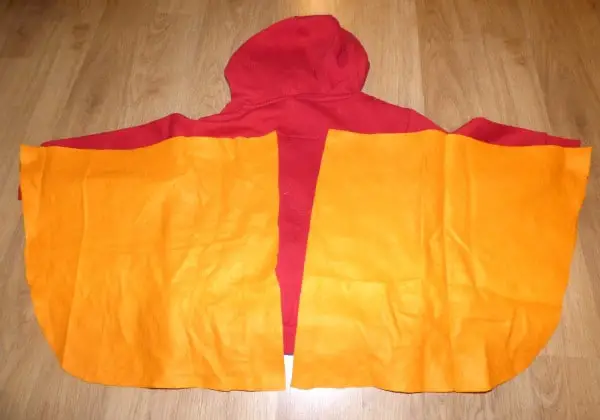 2. I then decided to start at the top with the next colour and cut a corner of colour and scalloped the edge for a feather shape.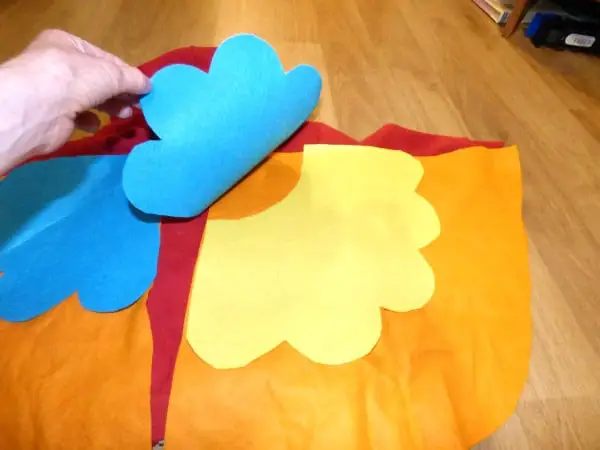 3. Do the same for as many layers as you like, scalloping each.  Use the first layers as a template for the second wing.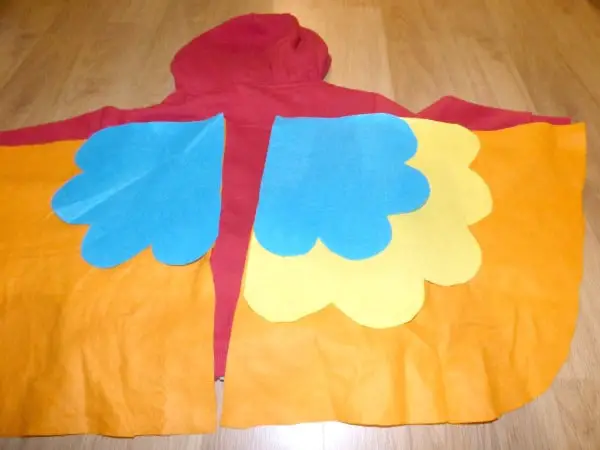 4. Cut out a triangle of yellow or orange for a beak and hot glue to the front of the hood.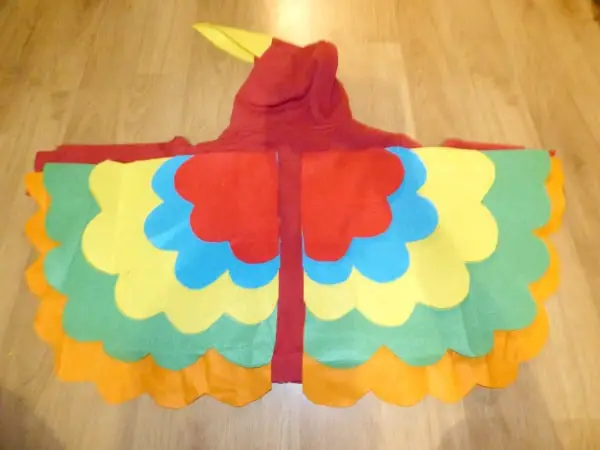 5. Hot glue each layer of the wings together and then hot glue the top of the wings along the sleeves, leave the vertical edge free for movement.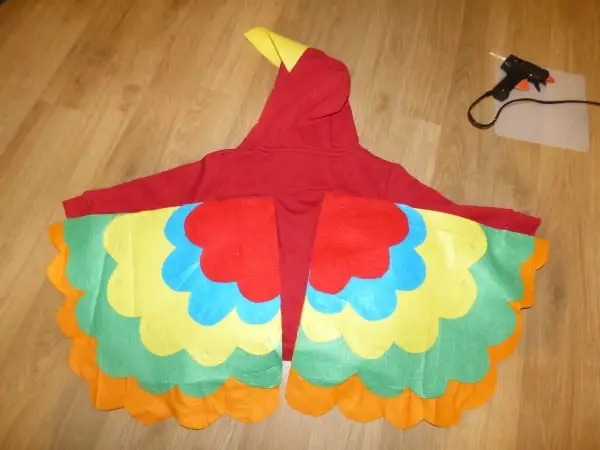 6. Cut out two bird foot shapes out of the foam and cut a hole in the middle big enough for your child's foot to squeeze through.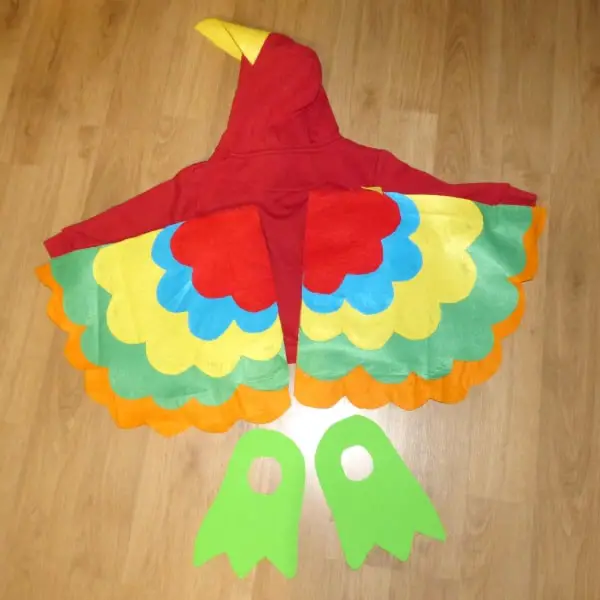 7.  Ta-da!  Costume is complete!
Are you making your child's Halloween costume this year?
J x