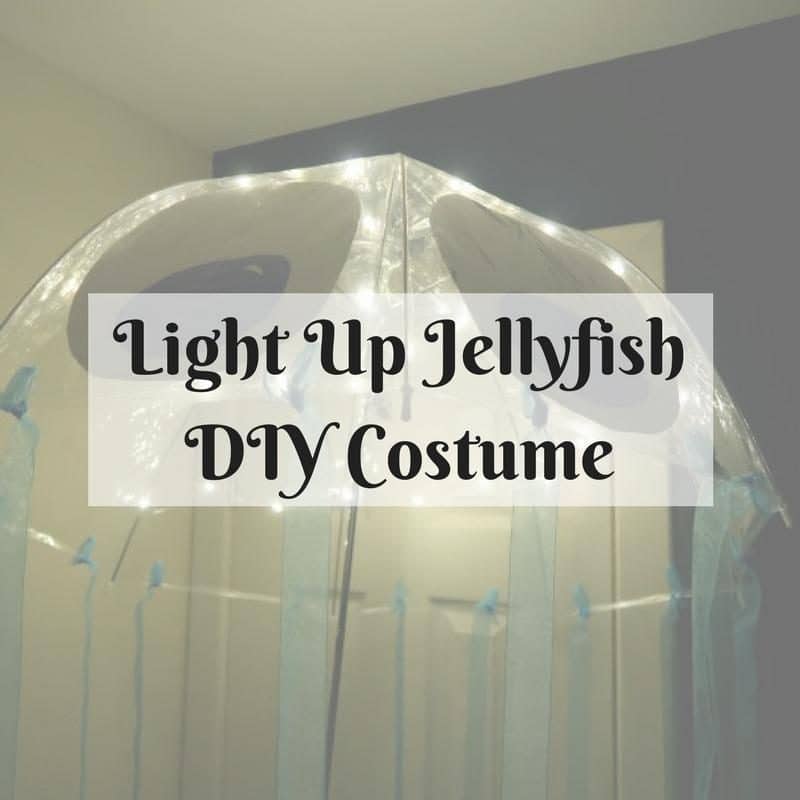 Halloween is fast approaching and thoughts in our house are turning towards costumes.  Last year we were soaked in the rain halfway round trick-or-treating so I thought it would be cool to incorporate an umbrella into the Halloween costume.  So we decided on jellyfish! But the boys love the jellyfish that light up and glow in the dark, so we changed the idea slightly to add in lights too.
Tutorial
You Will Need:
Clear umbrella (I bought a cheap one from Amazon)
String of battery powered LED lights (another cheap Amazon purchase)
Sellotape
Batteries
Ribbon
Scissors
Paper
Pens
First tape the battery pack to the stem of the umbrella and tape the lights in a spiral around the inside of the umbrella.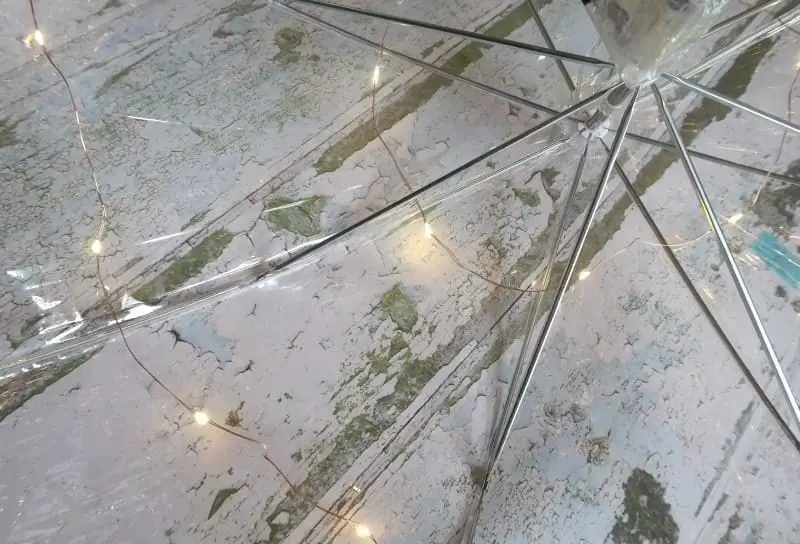 Next make small holes around the bottom of the clear plastic, but not too near the edge.  Cut lengths of ribbons to tie in the holes and dangle down for tentacles.
Cut out two white eyes from paper and draw/colour in the iris.
Switch on the lights and ta-da! One light up jellyfish costume!  My boys will be wearing dark colours on Halloween so you can't see them so well in the dark and the jellyfish takes centre stage.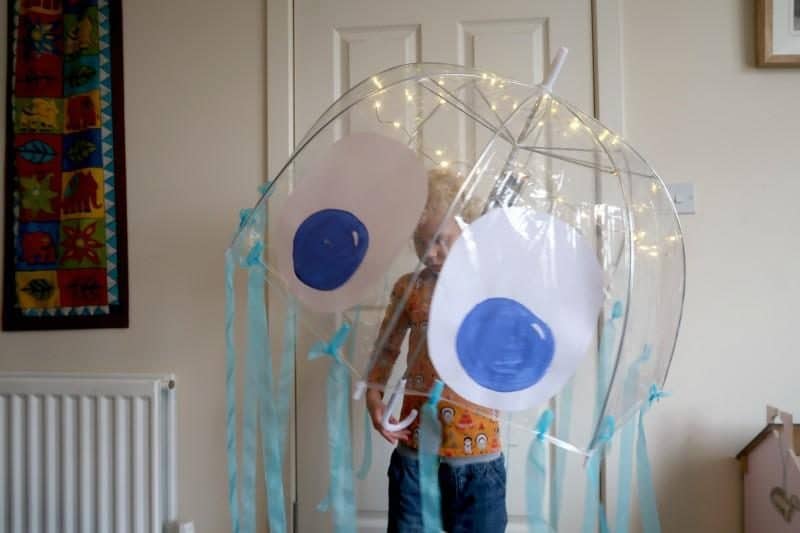 The LED lights are perfect for Christmas too, so don't forget to upcycle the costume for the next season!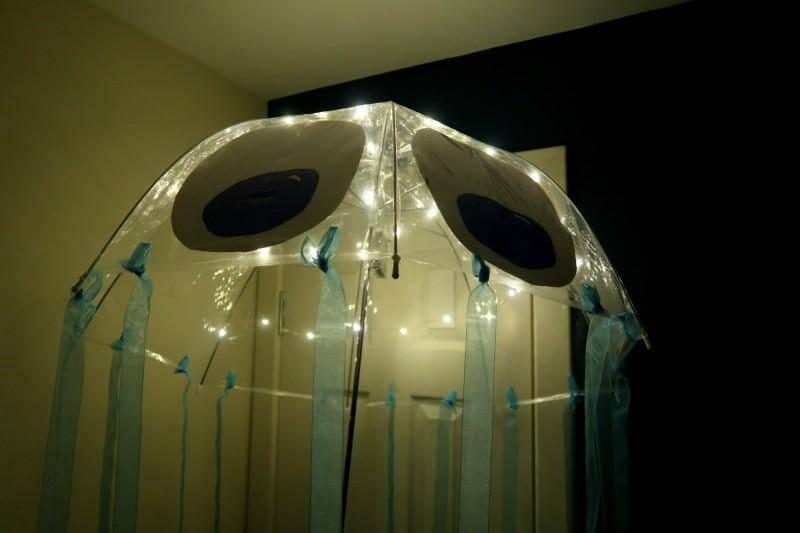 Pin It For Later