I'm sure it's not passed any of my readers by that we love to be outdoors.  Spending time together exploring the world is what our little family does best.  We don't live close to a beach, although we would love that, but we do have a LOT of forests in our vicinity and they are great for exploration.
The hardest part of exploring forests with our kids is the short car journey to get to those forest outwith walking distance.  Fortunately we have a few tried and tested methods to keep them busy in the car, including a stack of books to occupy them.  Our 5 year old particularly enjoys his i-spy guides from Collins Michelin, just like the ones I had as a child too.  For the car we have i-spy On The Motorway  and i-spy On a Car Journey. The guides are great, you simply look through the book, tick off anything that you see and add up the points until you have a score of at least 1000 and then you can send off for your i-spy certificate.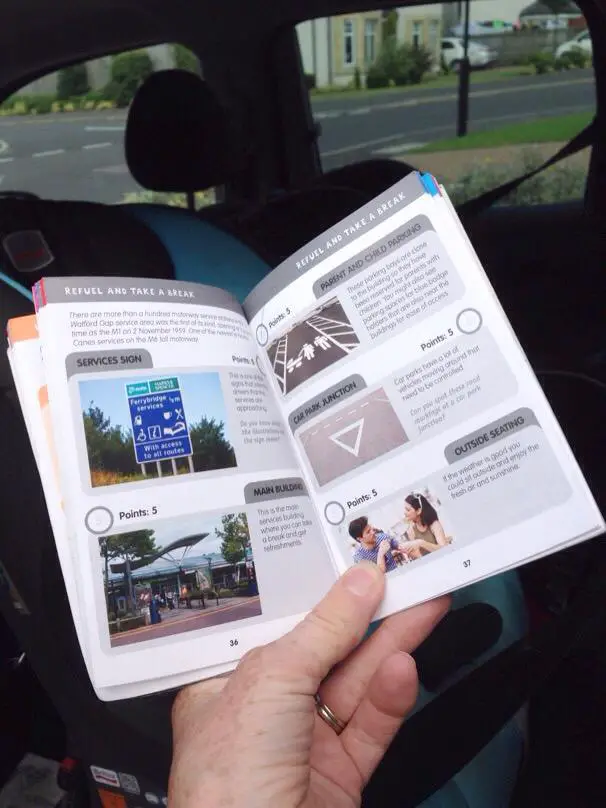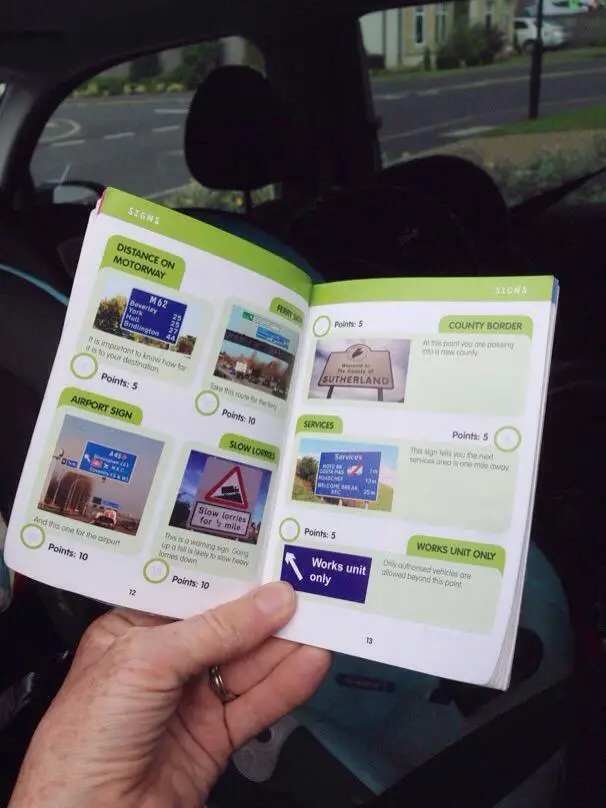 Anyway, on to our 10 forest activities:
1. Hide and Seek.  A simple game, but it gets everyone giggling and laughing.  Especially if us parents get involved in the play too.  If you are worried about your kids going too far away, give them a boundary area not to cross (such as no further than the large Oak tree that way, this side of the Holly bush).
2. Use Identification Books.  My two love knowing what is around them, our two year old is always asking 'what is that' and our 5 year old is a the questioning our knowledge (and disagreeing!) stage.  We love the i-spy In the Countryside and i-spy Nature guide books for the boys to use in the forest.  There are lots of things they can tick off there (as well as other places, including the beach) in each changing season.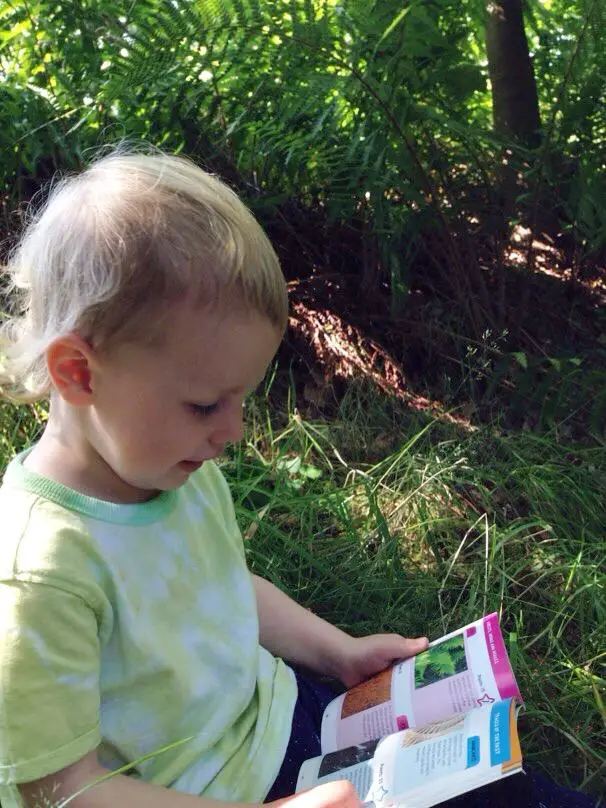 The countryside book is especially good for younger kids, with a few pages of 'things to do' such as hug a tree and splash in a muddy puddle, which are easy, but definitely fun things to do!  At only £2.99 each they are also incredibly affordable and brilliant at getting kids exploring.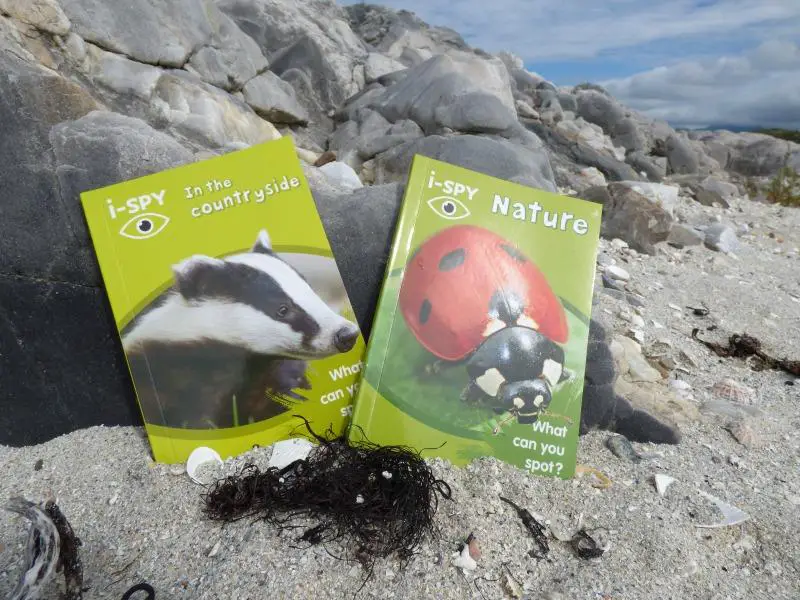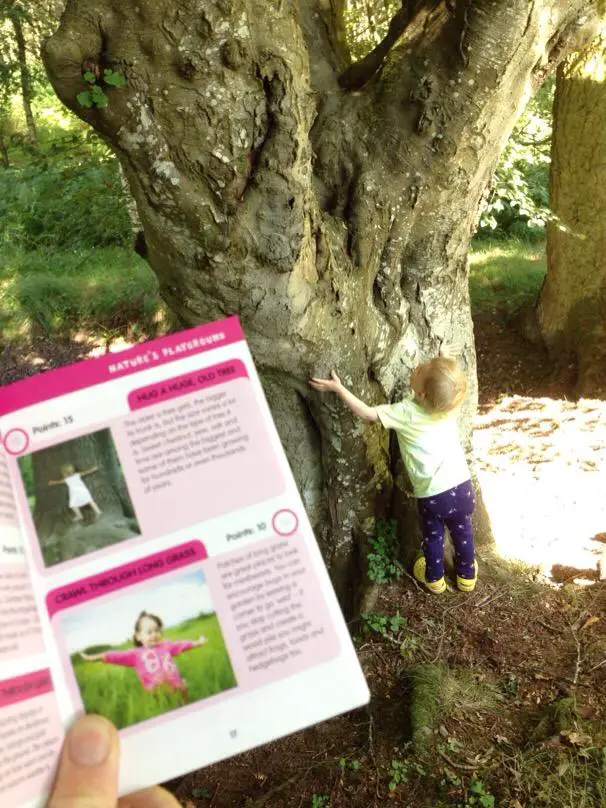 3. Blindfold Tree Tag.  You need two people, one to be blindfolded.  The non blindfolded person carefully leads the other to a nearby tree and encourages the blindfolded person to explore the tree through touching it.  After a few minutes lead the blindfolded person back to the starting place and remove the blindfold. That person then has to work out which tree it was that they were touching.
4. Create a Quadrat to Explore.  Use four pegs and string to create a square (1m x 1m is good) and explore the different layers, identifying what you can see.  It might start as leaf litter, insects, soil, roots, which can lead to explaining why each of these are important.
5.  Find a Forest Pool.  We love to find pools in the woods to throw in tree cones and small twigs or if they are established ponds we like to look for forest wildlife like newts and frogspawn.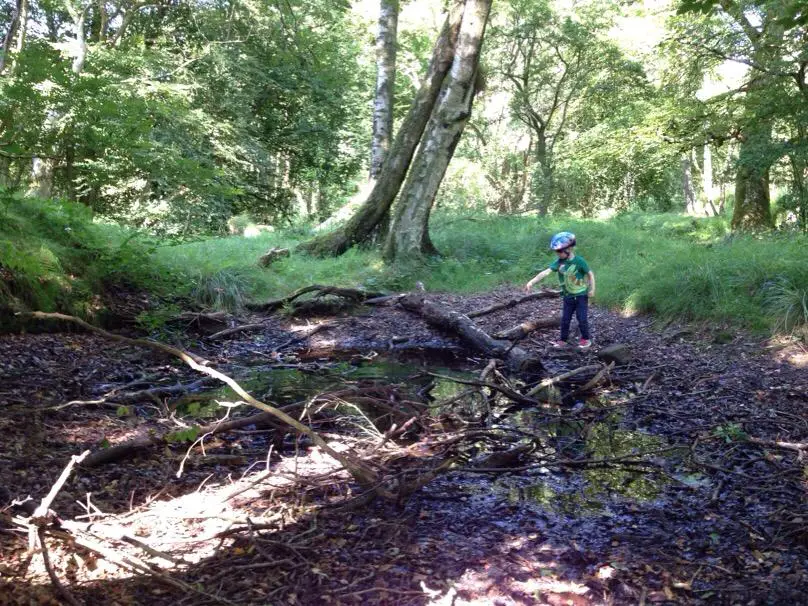 6. Climb a Tree.  This is a pretty obvious one, but even toddlers can climb small trees and join in with the tree climbing fun.  It's a great way to work on their co-ordination and balance, as well as a great sense of achievement.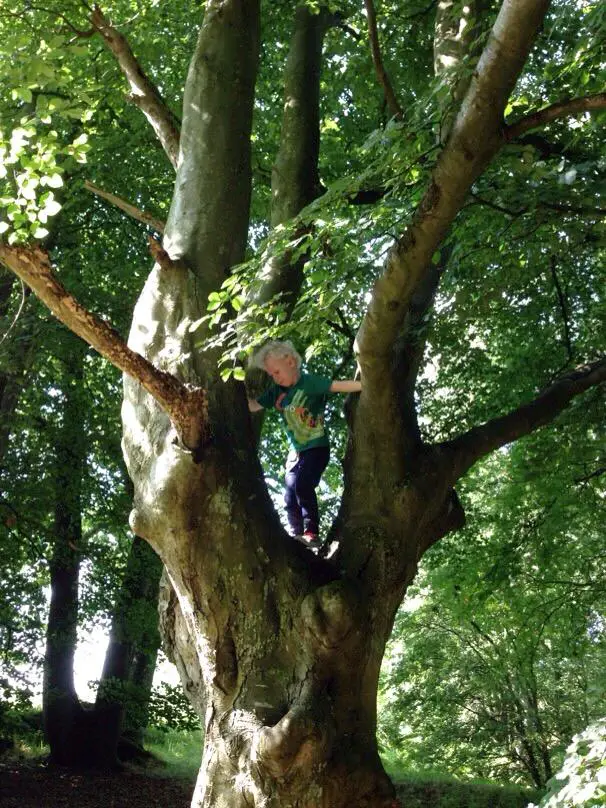 7. Walk Barefoot.  If it's a warm day then walking barefoot is a fantastic way to get a feel of the forest floor and is great for their immune system, balance, posture among other benefits.  Just make your children aware of any dangers such as brambles, nettles and sharp twigs whilst they are walking barefoot.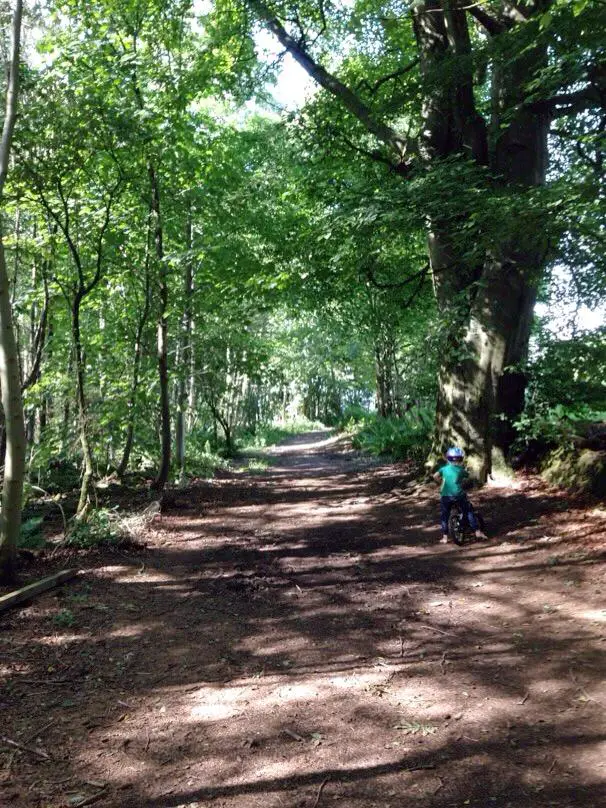 8. Make Natural Boats.  If there is a body of water then creating little boats out of anything you can find in nature is a great idea. Tie together twigs with string, leaf sails and reed masts all work well.  Create a mini harbour or race them down a stream!
9. Natural Artwork. You can create lot of different art works in the forest from just using what you have found, from leaf pictures to little sculptures tied together with grass.  Or you can take nature home with you and create art at home like Clare's Little Tots did here.
10.  Nature Weaving.  Tie string to a fork in a twig and then weave in and out different things you find on your forest journey.  Have a look at this post here for a tutorial.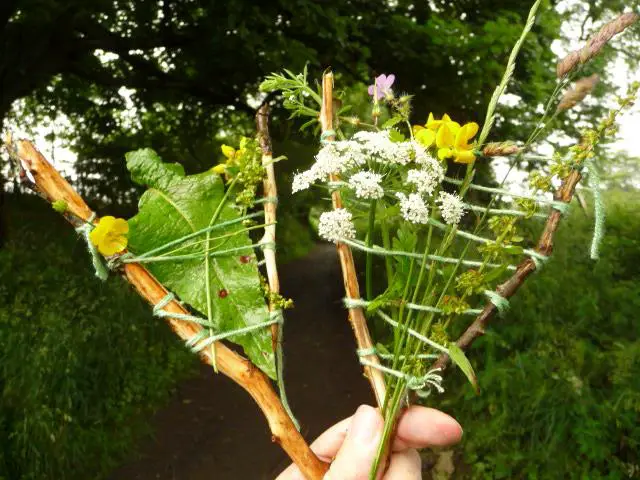 What do your children like to do in the forest?  Do you remember the i-spy guides from when you were a child?
J x
* We received these books for the purpose of this post, however all opinions are my own.