I recently received this lovely book, Sam and Dave Dig a Hole by Mac Barnett and illustrated by Jon Klassen, along with a cute 'digging pack'.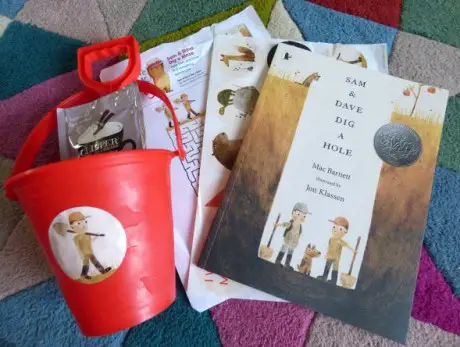 As you can probably tell from the title, the story follows two boys (sam and Dave) who dig a hole to look for something incredible.
Whilst digging they narrowly miss finding several diamonds, getting larger on each page.  Their little dog seems to know that they need to dig in a different direction, but Sam and Dave don't pay attention to him and keep digging in the wrong directions.
Eventually they are tired from digging and have a rest, then something incredible happens, they fall all the way through the bottom of the hole and back on top of the ground again.
These trailers show you a little more of Mac and Jon:
https://www.youtube.com/watch?v=uRZU4uXPCLQhttps://www.youtube.com/watch?v=BpVM-OwVJMg
It's a simple story, but well written and the illustrations really make you want to shout at the boys to dig toward the diamonds.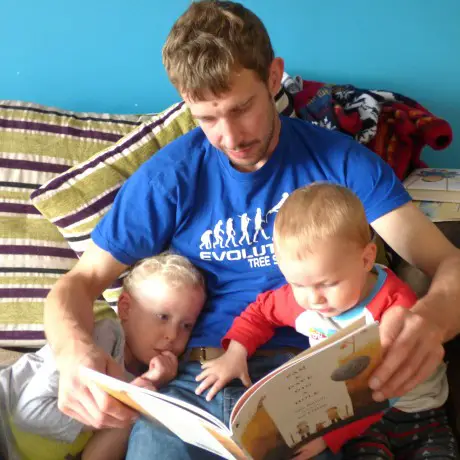 Sam and Dave Dig a Hole has just been published and you can buy your own copy here.  Alternatively, you can enter the competition via Rafflecopter below to win one of two copies of the book.
J x
Disclaimer:  I received the book for the purpose of this review, however all opinions are my own.