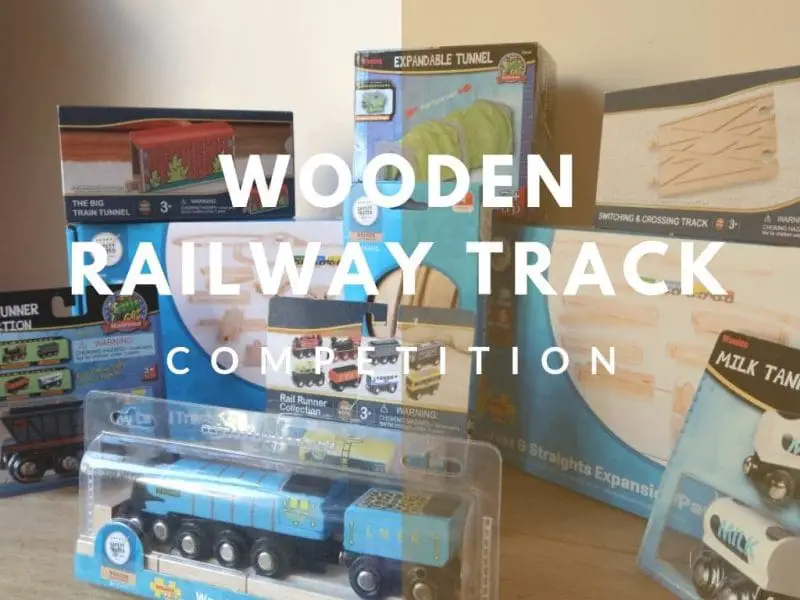 My two train mad children can't get enough of train themed toys.  My eldest is especially train mad and already has a tons of wooden track and trains, however littlest rarely gets to play with it.  He did have some track, but it's slowly been pilfered by his brother so he was delighted to receive a box full of exciting wooden railway pieces from Wooden Railways.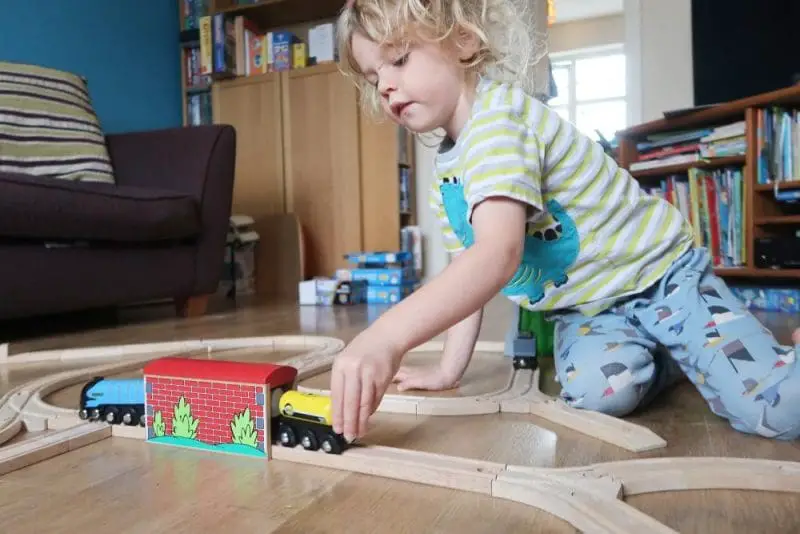 The wooden goodies included Bigjigs wooden Mallard train, two tankers and a coal truck with removable coal.  Mallard is particularly exciting as we visited the real Mallard train (the fastest ever steam train!) earlier this year when we went to York to visit the National Railway Museum.  Fortunately his brother had already bought a Mallard whilst on our trip to York, otherwise I could predict some pretty big fights over this special train!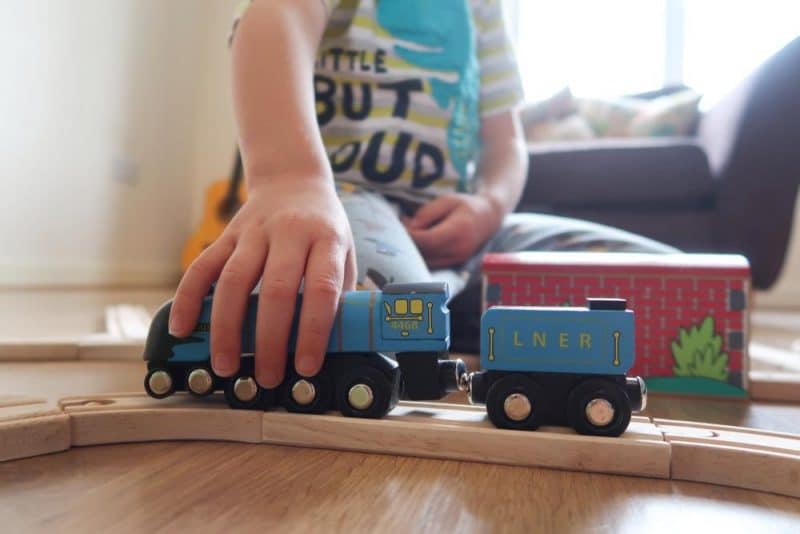 There were two wooden railway expansion packs by Bigjigs, both full of useful pieces of straight, curves and junction sections of track.  A separate set of curved pieces of tracks, because you can never have too many curves when building wooden railways, especially when you need to connect junctions together.
They also love the rather cool expanding tunnel, which has 3 wooden sections and then the rest is fabric.  It can be stretched out or squashed small depending on what size of tunnel you would like.  It's great to add into the track once it's complete and you can adjust to whatever size is required.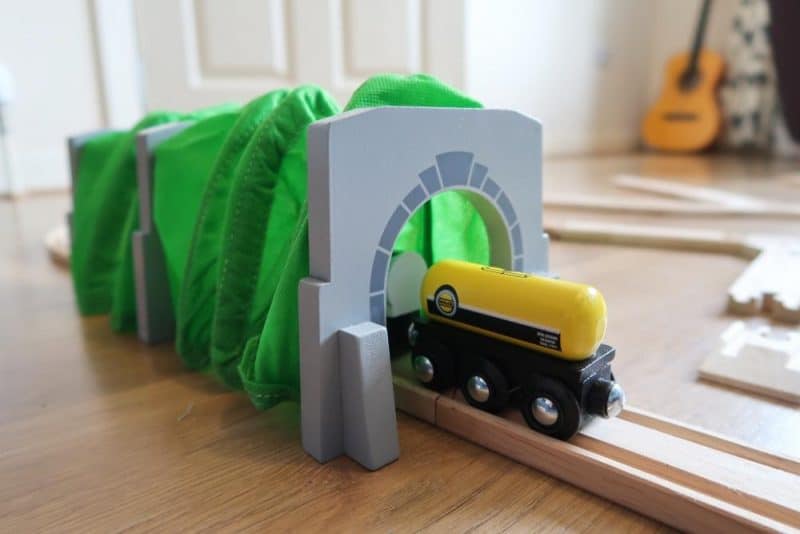 The red tunnel is a standard red brick tunnel which has a track piece attached inside it, easy for kids to use and looks pretty nice when set up too.
The final package included a piece of track that my eldest was quite excited about.  It's a switching and crossing track, which you can use for trains to switch tracks and something he has had his eye on for a while.  It's great for sections of the track where you want to be able to go in more than one direction.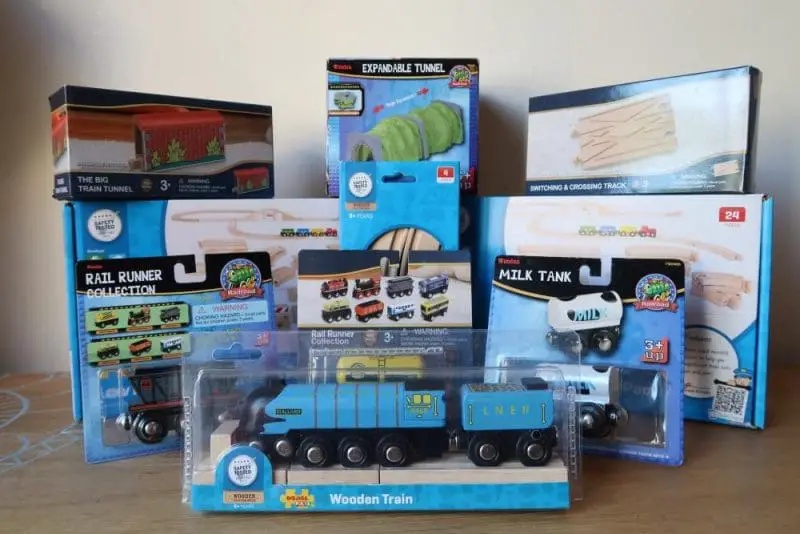 Competition
You can win your own set of Wooden Railway goodies worth £50, perfect for any budding train enthusiast and a fantastic Christmas gift!
Simply fill out the form below for your chance to win, good luck!
* We were sent the wooden railway for the purpose of this post, however all opinions are my own.