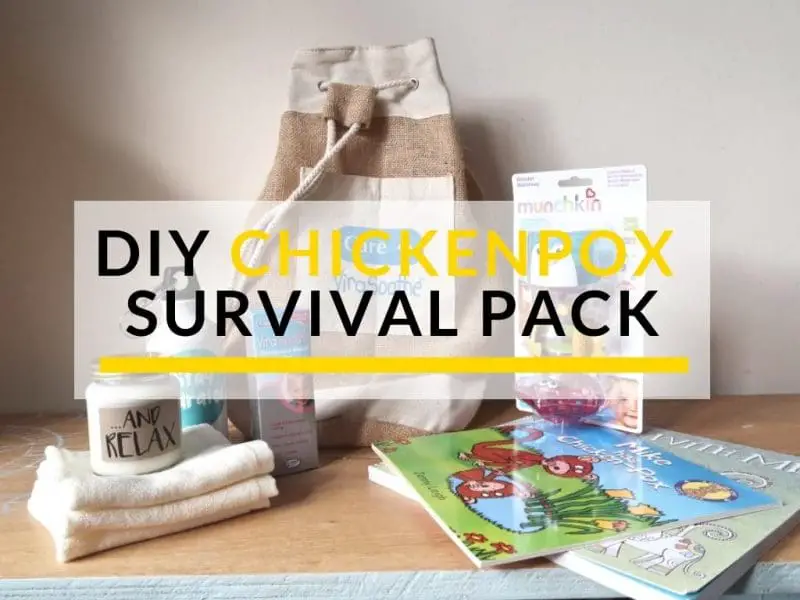 Neither of my two have had chickenpox yet, or at least not that I know of!  Our eldest came down with a rash after a friend was contagious, but it never turned into anything more.  I do worry about them actually getting chickenpox in the future and how they will cope, so I have come up with a few ideas to create a chickenpox survival pack for when it does happen!
Hydration
First up in the chickenpox survival pack is a bottle to keep children hydrated.  Obviously we want our children to drink fluids and not become dehydrated when ill, but it can also soothe sore mouths that have chickenpox spots inside.
Another idea to keep fluids up are ice lollies or warm (but not too hot!) soup.
Oatmeal Baths
Lukewarm baths with a couple of cups of ground oatmeal washed in can really help with soothing the itchy skin.  It's recommended have a couple of oatmeal baths a day when the spots are still appearing.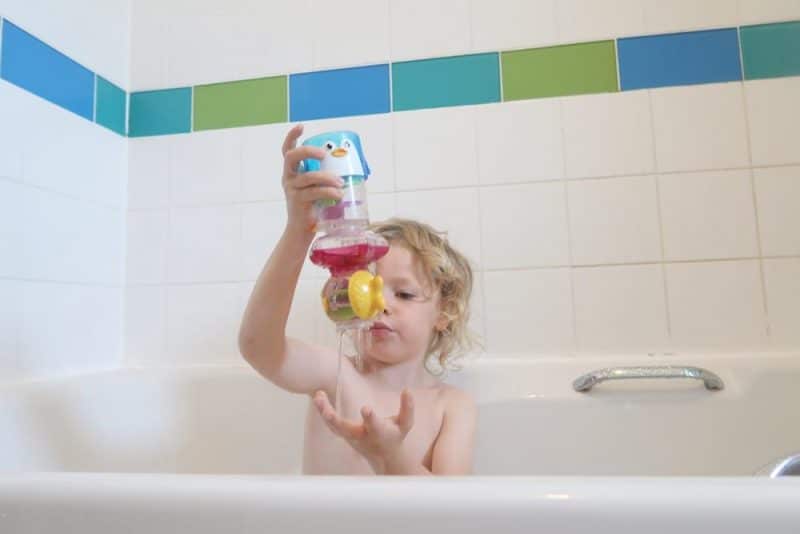 You can make the baths more interesting with a few new bath toys, so choose a few small bath friendly toys to add into the survival pack.  A calming scented candle may also be nice for bath time before bed, helping to promote sleep rather than too much excitement in the bath!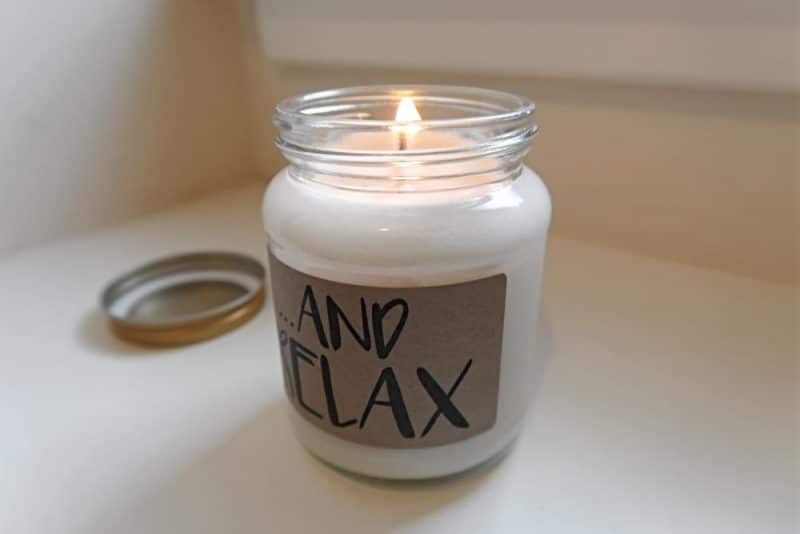 Cooling Gel
A tube of cooling gel such as Care ViraSoothe is perfect to cool down itchy spots.  Care ViraSoothe helps to cool the skin and relieve itching, reducing children's desire to scratch the skin and help preventing infections from occurring.  This all prevents the possibility of scars, which can occur when spots are scratched.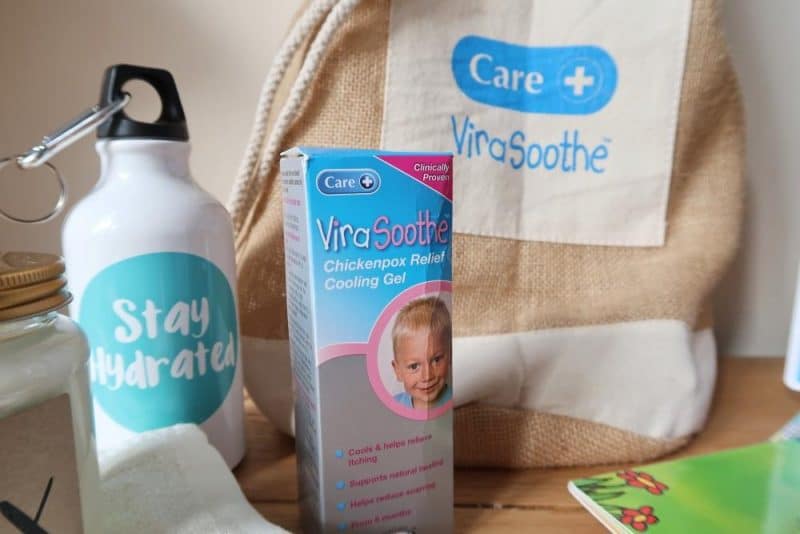 It's easy to apply all over the body and is suitable for children aged over 6 months of age.
Books
We often let our children watch television a lot more when they are ill, but it's also nice to give them a cuddle on the sofa and read some stories to them.  My two love a new story book, or a magazine, so I will definitely pop in a new book just for them.
There are even books especially written for children with chickenpox, so they don't feel so alone in their illness and know it will soon be gone.  Mike Has Chicken Pox by Jenny Leigh is a perfect book for our chicken pox survival pack.
Activities
Although chickenpox can affect children in different ways dependent on how bad it can be, most will get bored after just TV and books.  It's  a good idea to have a few activities for children to easily complete.  I love this Colour With Me Mum book, great to encourage children to colour and chat at the same time as bonding with their parents.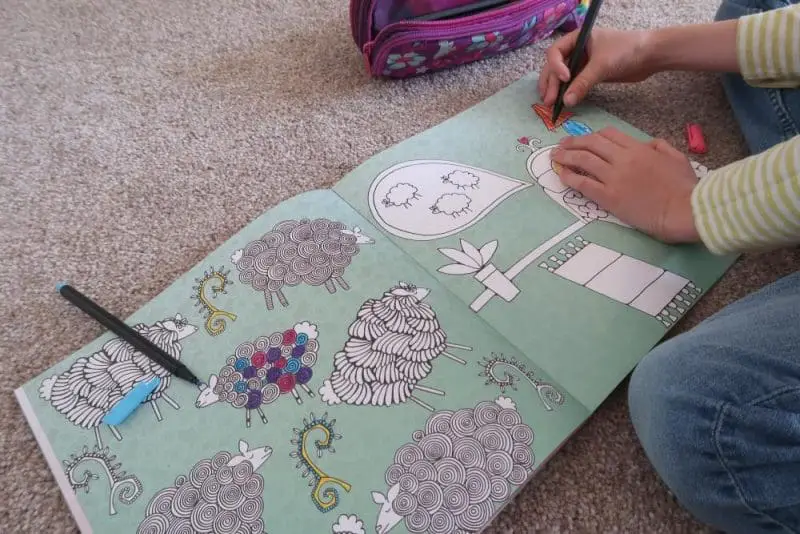 You can also check out some of my activity ideas for plane journey's, they would be fab in this situation too.
Cool Face Cloths
Inbetween baths you can use soft face cloths that are dampened in cool water to soothe irritated skin, hopefully stemming the need to itch.  Don't rub though, simply pat or hold onto the skin to calm it.
So there we are, a chickenpox survival kit all ready to go!  Hopefully when it does arrive in our house it won't be too bad, but at least I now know we are prepared!  Care ViraSoothe have an online hub on their website with more information on chickenpox and advice on how to manage it.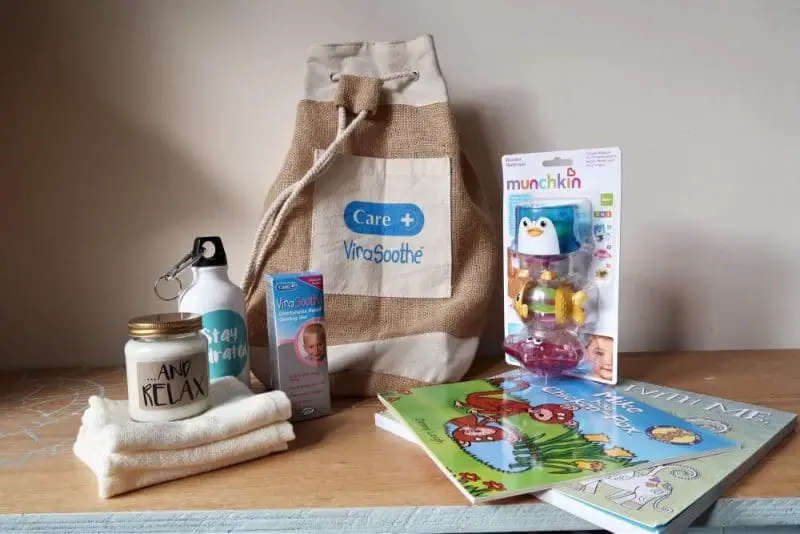 How did you manage chickenpox in your house? Or are you still waiting for it to appear?
Pin For Later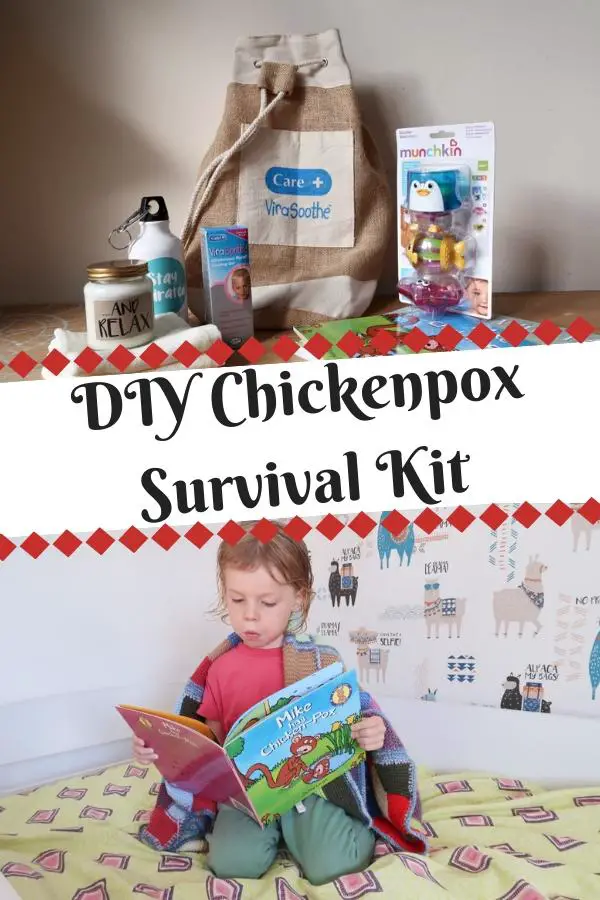 * This is a collaborative post with Care ViraSoothe, however all opinions are my own.