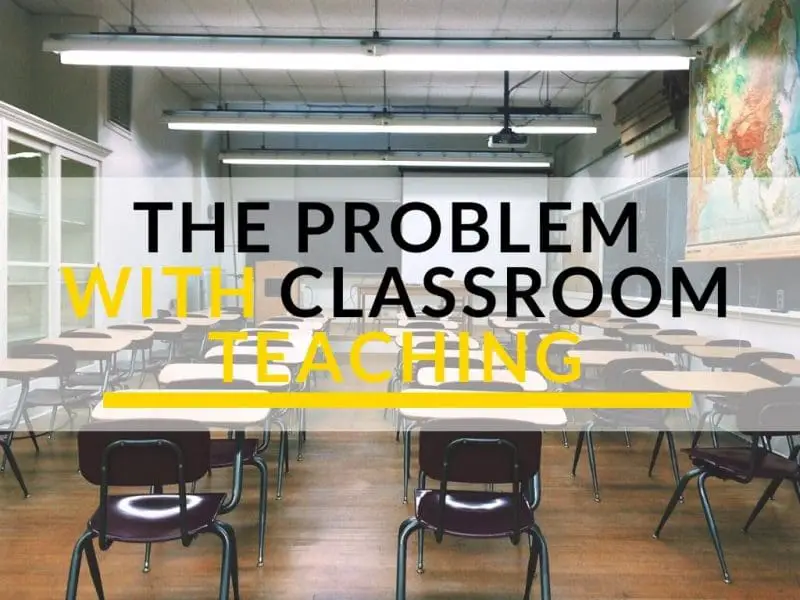 Home education is growing in the UK.  Although some, like us, decide to home educate before their child starts school, increasing numbers of parents are removing their children from school for a variety of reasons.  So what is the issue with schools?
The problem with teaching a class is just that, it's a class.  You can't give each child the attention that they need in a classroom and this is at no fault of the teacher.  It's just impossible to be able to give children enough time, especially when there is very little help for those children who need the extra support.  As home education has been in the news and many more people now know someone who does home educate, it's not surprising that when kids have issues with school the parents are now quick to consider home education.
Home educated children get a lot more attention from their parents who facilitate their learning.  Children all learn differently and with personalised learning they can choose their own learning methods.  Some kids love to sit down with workbooks and others much prefer the freedom to learn through play or via the computer.  It's interesting to watch our children and other home educated kids and observe how each child learns.
I think many of us, home ed parents included, who went to school themselves forget that learning is completely natural to children.  You don't necessarily need to be in school to learn.  After all didn't your children learn to walk and talk, learn shapes and colours all before school?  Some children will know more than others, but that's because all children learn at different paces and follow different interests.  Whilst one child really enjoys learning to read, another may prefer to practice their gross motor skills and yet another child enjoys discovering how machinery works.  So if you are worried that your child is behind, please don't worry, they'll get there. Just give them time and you will be surprised at what they will teach you!
Home education doesn't require you to know everything nor does it require copious amounts of money spent on tutors, although some people like to take this path.  You can learn along with your children or simply let them learn through life.  Going to the shops and budgeting for meals is a good way to learn money skills, reading can be practised just about anywhere and most of life involves the sciences in one way or another!  It's fantastic to learn in such an open ended way and children are very engaged when they are learning about something they are interested in.  Just be ready for lots of questions and plenty of time looking up answers together!
Our modern lives are not the same as they were when the education system was developed and it's been shown many times that the skills children will require for future work opportunities are completely different to the past.  Critical thinking and creativity are much more important than they used to be and our children will need to have skills that can be used in a variety of different jobs.  Careers are not the same as they once were and most people will have work in a variety of positions throughout their lives, not stuck in a single job as in the past.  It sounds quite exciting and I'm looking forward to seeing what shape my boys lives take as they grow older.