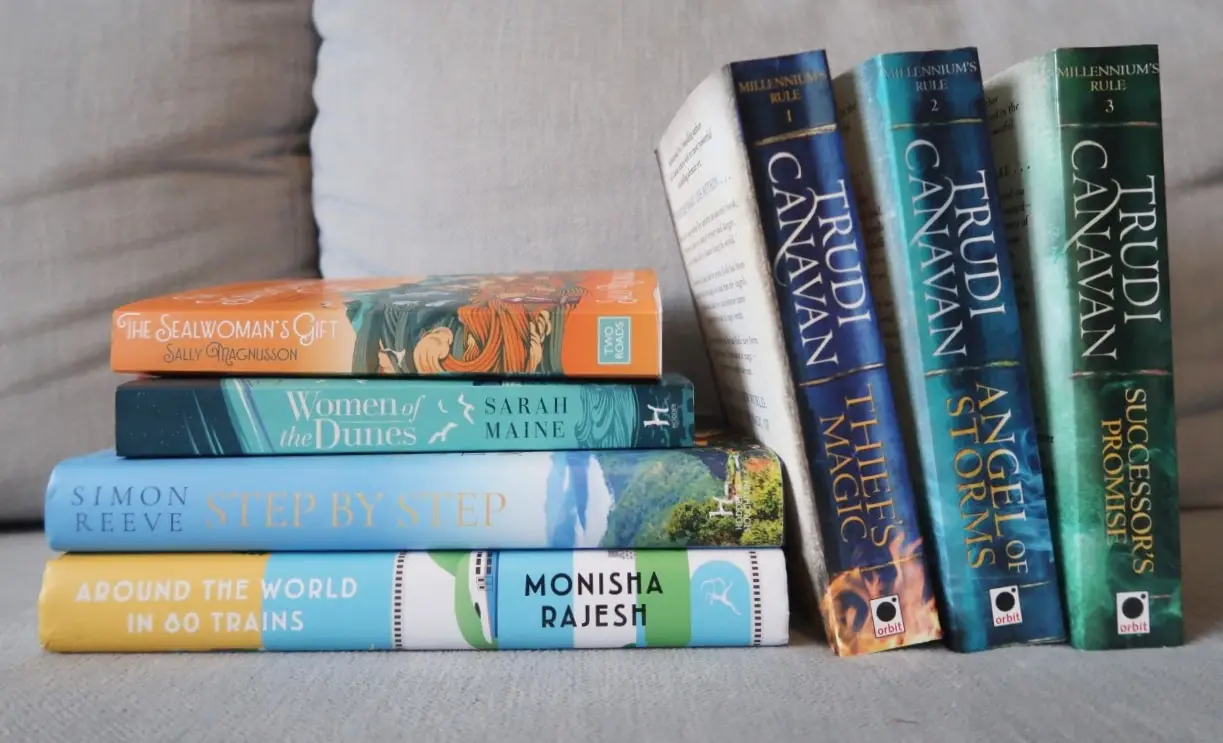 There are affiliate links included in this post, if you choose to click through these links it will not affect your purchases in any way, however I will receive a few pennies from Amazon if you do purchase through the link.
It is now May and I've just finished my 7th book of the year.  My original plan was to read one book a month, but I have already gone past that despite only reading for a few days each month when I've found the time.  My problem is that I tend to get engrossed in a book and read it non-stop within a couple of days.  Which can be a little annoying when I have a lot of work to do, but good for when we're on holiday and need a break!
So, anyway, here are the books I've read so far this year…
For any troubled teen who doesn't know where their life is headed, who might not have the qualifications that they wanted, then this is the book that you need to buy for them.
Simon Reeve's amazing personal journey has taken him a long way from his humble beginnings and turned him into a well renowned television travel personality.  Meeting people from all around the world, contracting various diseases and travelling through some rather dangerous areas of the world along the way.  I particularly love that he doesn't just focus in the 'touristy' areas, but considers what important topics are in the areas he visit too.
I had never thought of Viking's being the ones who are stolen from their homelands and taken to Europe.  I had always considered it the other way around!  But in this tale about Icelandic families from a small island off Iceland, they are stolen away from their homelands and brought to Tunisia in Northern Africa.  A complete turn around of events and the division of families .
At times this book can be quite tragic with the thought of families divided by slavery and the difficulties of motherhood.  However, the story is based on true accounts recorded in the 17th century, with plenty of details embellished by Sally Magnusson.  I wouldn't personally call it uplifting as some have described it, instead I find it rather melancholy, but thought provoking.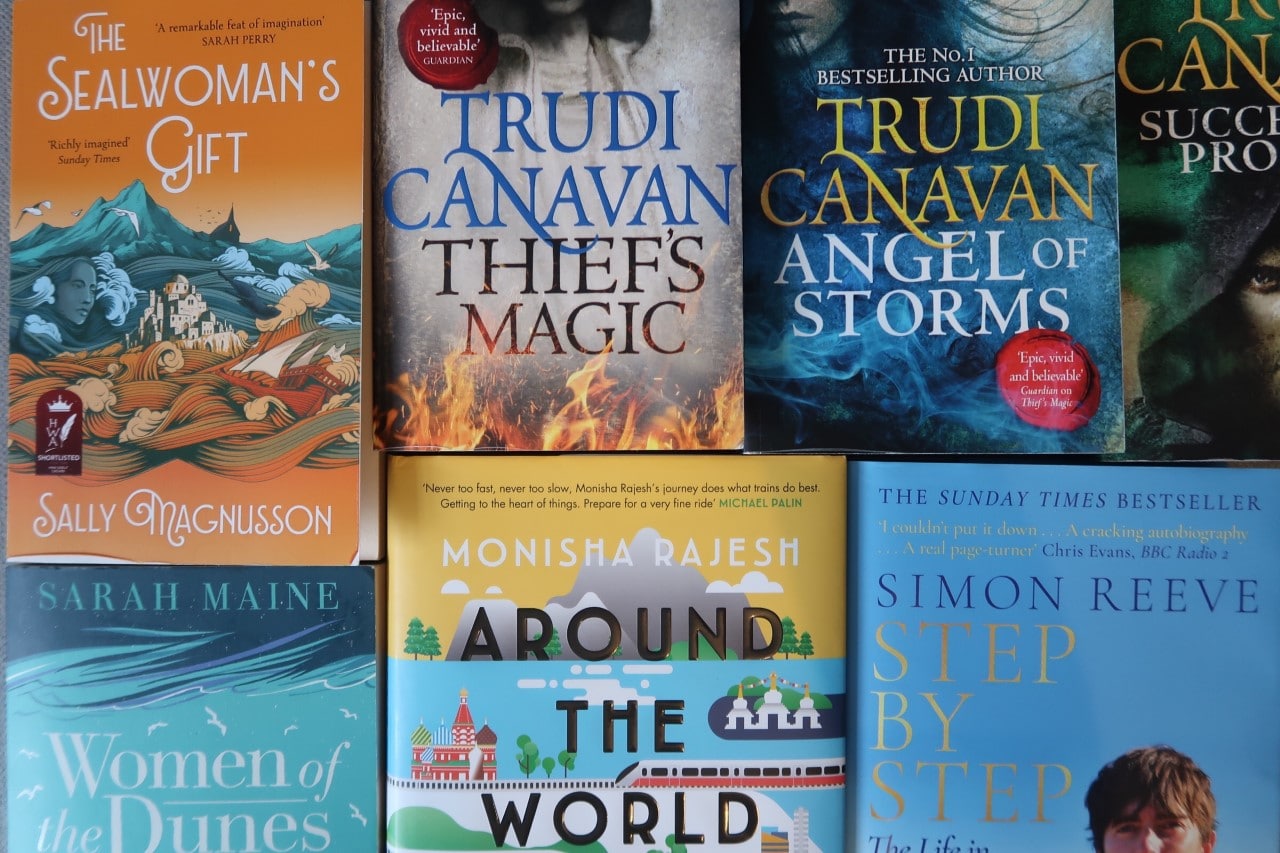 Trudi Canavan is a favourite writer of mine and I've enjoyed all of her previous work, each one a different tale about sorcerers and magical worlds.  When I heard that there was a new trilogy I had to buy them!
The new books follow two main characters from their own worlds as they grow and develop their magical abilities through the trilogy.  There is plenty of conflict and twists as various fates align the characters.
I really couldn't put the books down and after reading the first one immediately bought the second two to read in quick succession, definitely great page turner's.
I've previously read Monisha's book Around India in 80 Trains and enjoyed reading about her adventures there.  In this book she has extended her train journey across the world, travelling with her fiancee through Europe and Asia, to North America and beyond.  Monisha manages to pull of what could be a fairly sedate topic into one of excitement and intrigue as she slowly travels across the world meeting a huge variety of people along way and understanding more about why train travel can be the best way to travel the world.
A great read for any travel fan, especially those who would be interested in seeing the world in a different way to the usual jetting around the world by plane.
Set in Scotland, an archaeologist arrives to begin a study of an ancient site that has various legends around it.  Libby, the archaeologist, has her own connections to the site she's about to dig and is hoping to find answers to her own family stories.
Unfortunately the dig isn't as straightforward as she had hoped with issues from a distant laird and her own boss hampering the process.  However, many answers are found and help Libby make sense of a tangled web of stories from her past.
It's not an overly complicated story, but it reads well with plenty of interest and the story easily flows across the pages.   If you have any interest in stories based in Scotland (albeit fiction), then this would be a perfect read.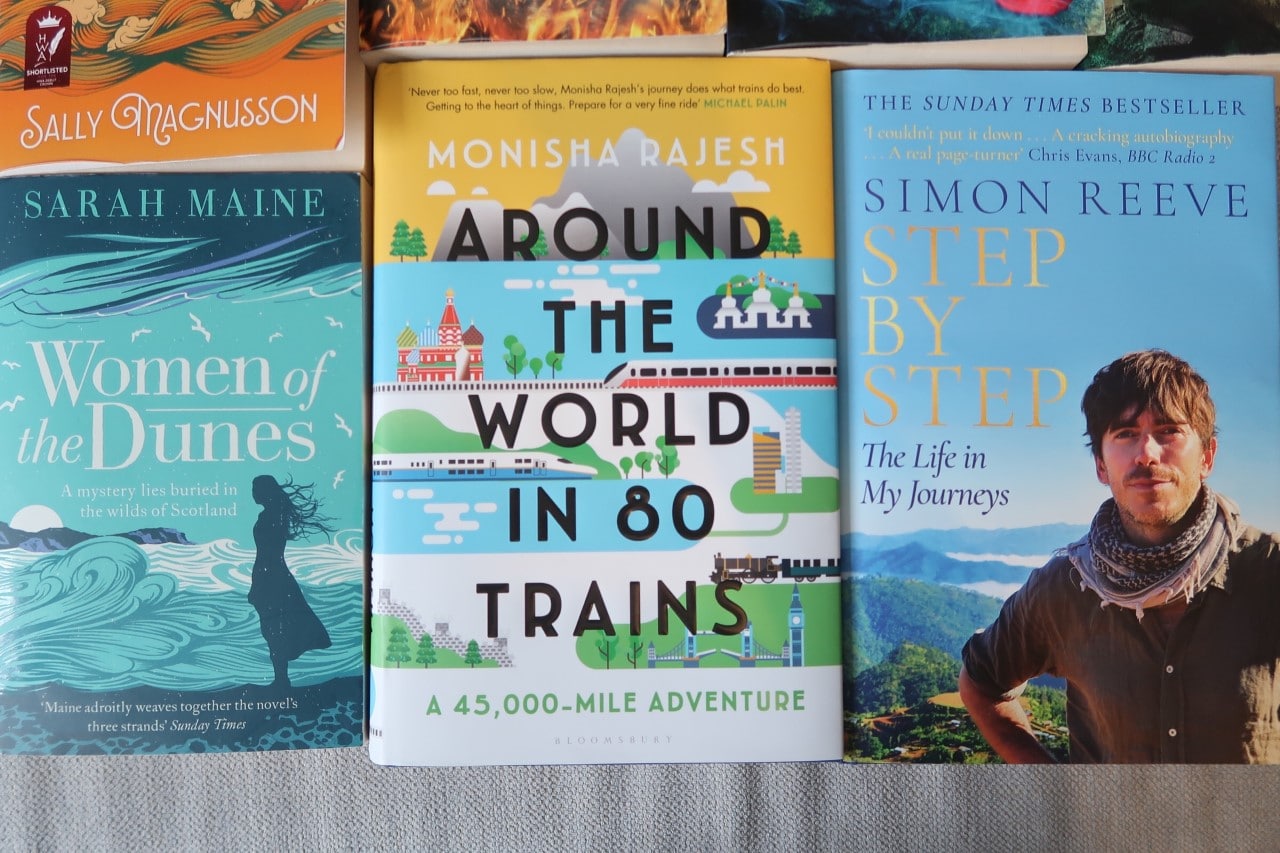 So now I have run out of good books to read!  I need some more good book choices to read, particularly any travel/history or fantasy genre's.  Have you any good recommendations for me?