AD – Sponsored Post
I've been perusing Pinterest recently and looking at all the beautiful furniture designs that would look awesome in our house.  But sometimes it's nicer to see the designs in real life, so I have been considering heading into some of the furniture stores in Glasgow to check out the options.  BoConcept is one of the furniture stores I've been considering and it features a beautiful furniture range from Danish designers and has just relocated their Glasgow store to two new locations at Princes Square and Buchanan Galleries, making it very central for us to visit.
If I had the chance to start our house from scratch I would definitely be going for the 'less is more' approach.  I love the clean, sleek lines and lack of clutter.  A complete contrast to our home currently!
BoConcept furniture stores have been around since the 1950's, born from Danish designers.  Many of the designers are still sought from Denmark, although nowadays the designs can come from all over the world.  The main aim of the designers is to create elegant and well considered products that improve our lives and look fantastic.
The Adelaide chair pictured above is a perfect example of stunning Danish design.  It looks so comfortable to curl up in, wrapped in a blanket with a good book.  Plus the stunning mustard fabric set against the light oak legs look great in an open plan Scandinavian living area.
Another beautiful chair is the Imola design by Henrik Pedersen.  The curving bucket seat make it look incredibly inviting and would be the perfect place to relax.  I can just see myself sitting in the seat, looking out the windows watching the clouds sweep over the sky.
As you can tell I have a thing for beautifully designed chairs, especially those suited to curling up into with a good book!  I've really been getting back into my reading this year, as you can see from this post.
The final chair that would be perfect for our home would be this sculptural chair inspired by the Japanese art of origami.  The Fusion chair is just waiting to hug you in it's plump arms, yet still looking sleek with the slim wooden legs.  The perfect accompaniment to our grey sofa bed we currently own.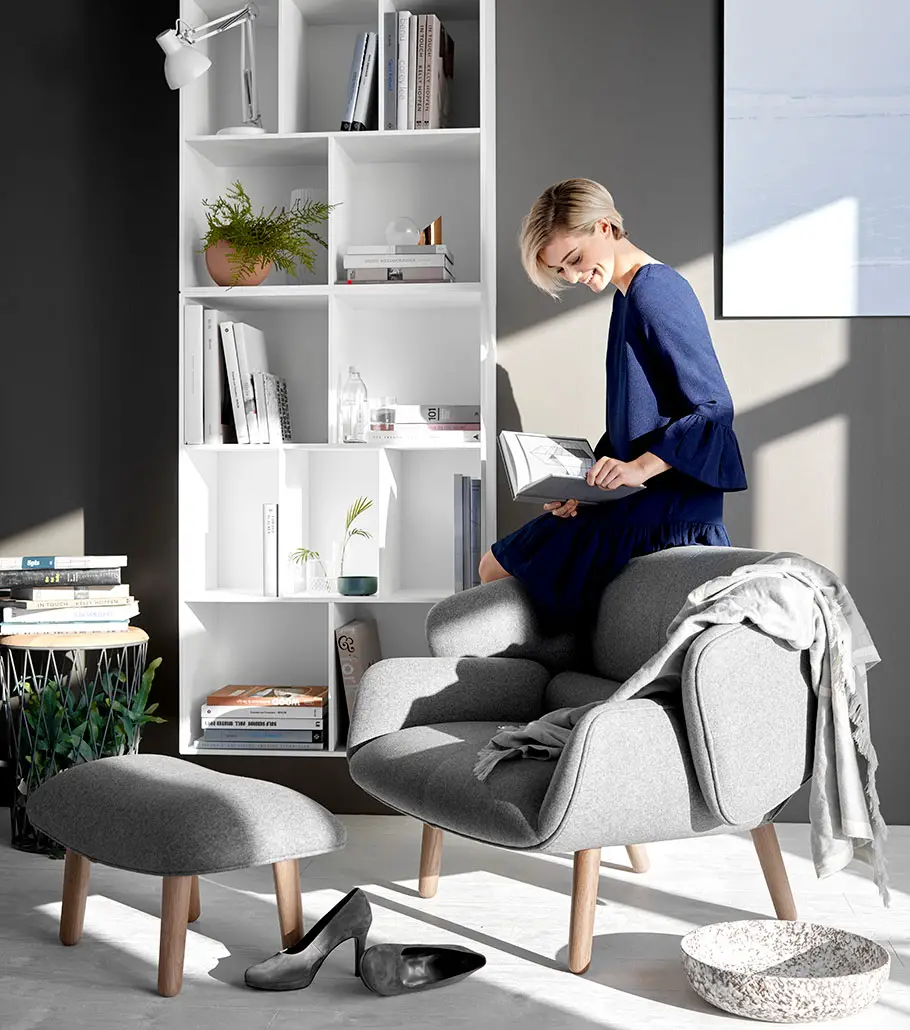 Are you the sort of person to curl up in a chair with a good book?