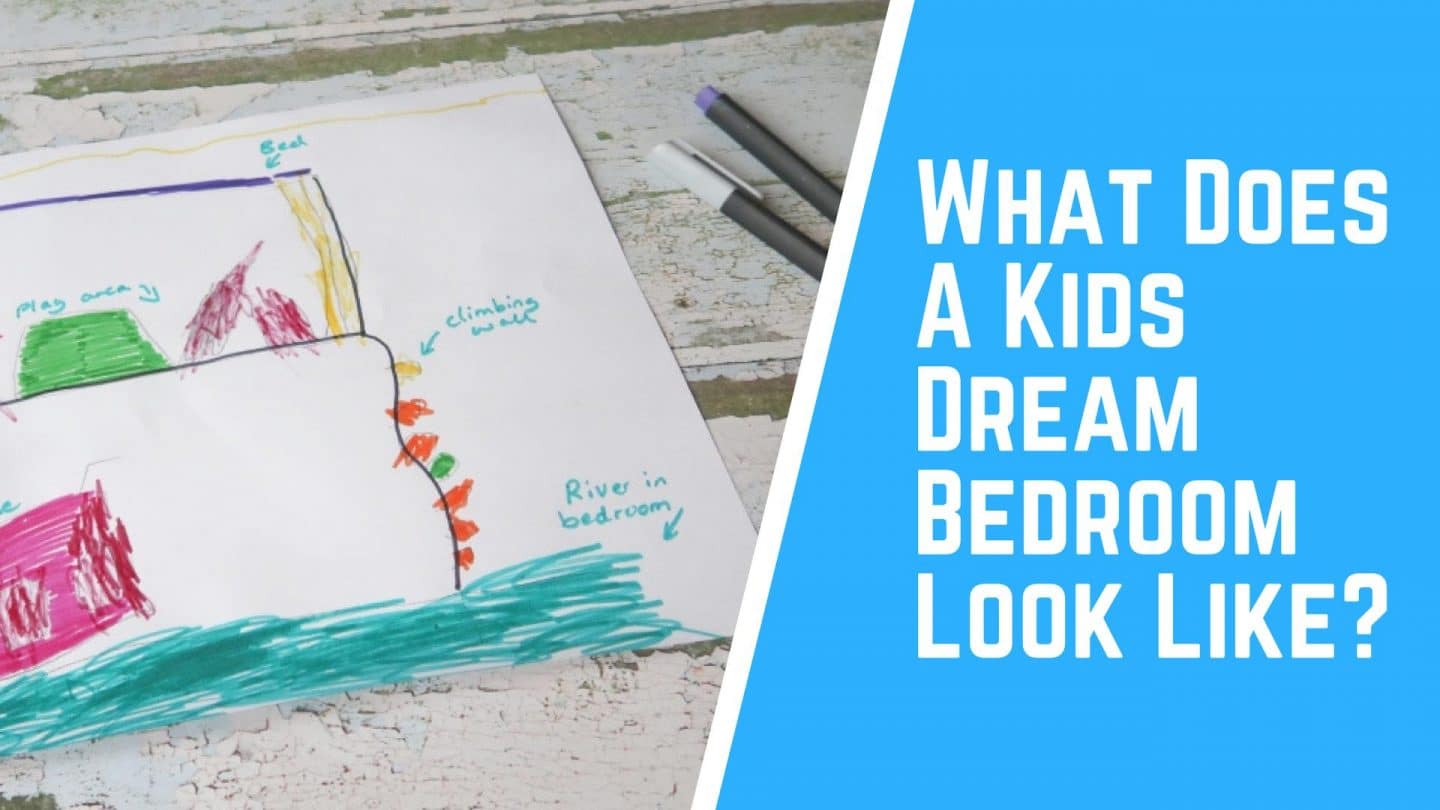 Well a seven year old's dream bedroom looks pretty crazy!  At least it does if they have a good imagination, ha ha!
When I first asked my eldest if he wanted to draw his dream bedroom he wasn't too keen.  But after a little discussion about what he could include he was very enthusiastic.  The reality is that he doesn't really care about coordinating textiles and wall design, but he does like the idea of having a bedroom full of cool things.  I think his taste may be a bit much for our house, but at least we can still paint his walls and have his high sleeper!  It's a lot more than we could have in rented properties!
The #Mydreambedroom challenge was set by Homelet.co.uk and they will be selecting the most creative designs to turn into actual graphic designs.  I love my kids drawings, but I'm not sure they will be chosen to feature as a graphic design, but I've pinned them up on our notice board anyway!
His first port of call was the floor, no carpet or rug here!  Instead he chose to have a river running over the ground and a rather large submarine to play with.  I have to say it sounds like a great idea for kids who love water.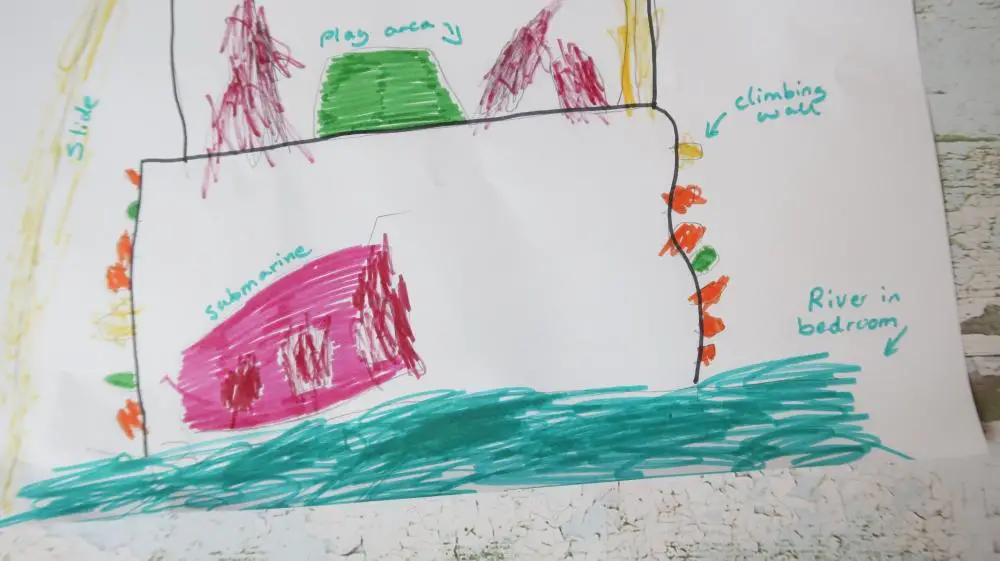 Above the water is a platform with climbing grips to climb up onto a toy platform.  Then there's a ladder from there to the bed near the ceiling.  To get back down you just need to slide down the yellow slide into the water.  I did suggest something for landing into the water, perhaps a rubber ring, but he wasn't having it.  Apparently it's better to just splash into the water!
His little brother loved his drawing so much he decided to create one of his own too (with some help from me!).  He started by copying his brother's river and submarine.  Then added a glass ceiling to look at the stars and satellites, which may have been my suggestion from sleeping in the greenhouse occasionally as a child.  He definitely loved the idea though!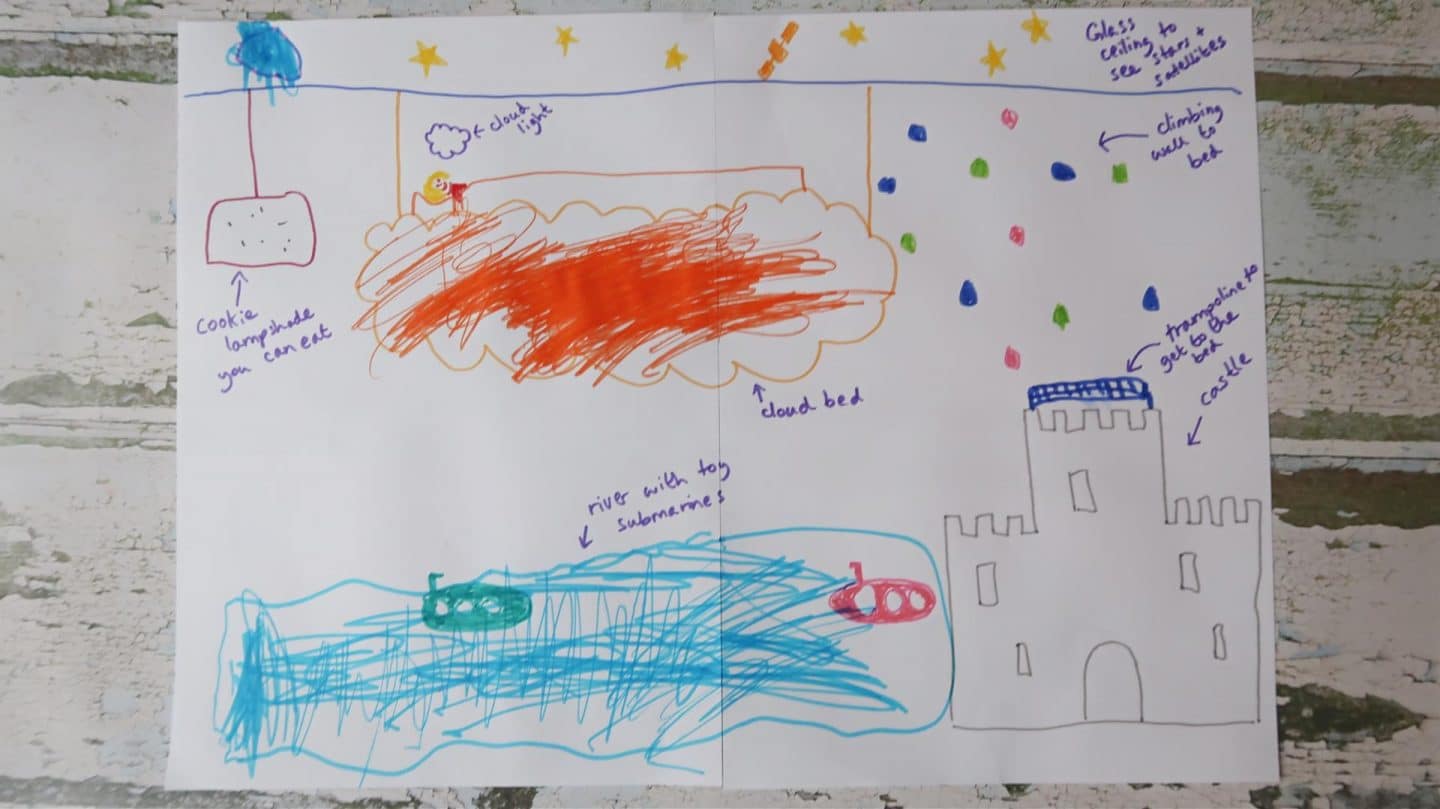 Next on his list was a cloud bed hanging from the ceiling.  A climbing wall and trampoline on a toy castle to either climb or jump up to the bed.  Plus one light above his bed and another hanging down nearby with a cookie lampshade that he can eat!. Fairly crazy, but I love how his mind works!
Both my boys loved this chance to let their imaginations run wild.  I like that it was a little bit of a collaboration of ideas from all of us, and then they got the idea that their room could be anything they want, not just practical.  It's quite a nice home education project and for older kids they could take this a little further and make a model of their bedroom or if they were into textiles etc. they could include snippets of materials and paint chips.
Homelet have even made their dream bedrooms a reality with some handy graphics software, what do you think of all the bedrooms below?
We're never going to be able to make them these fantastical bedrooms, they're clearly not practical, but I love seeing where their imaginations took them!  What would your child have in their bedroom?
* This post is in collaboration with homelet, however all drawings are my own children's.