There are loads of fantastic pet accounts on Instagram, from dogs to ferrets.  But how do you actually take good photos for Instagram!  As our only pets are fish I posed the question to some other pet owners to find out what works for them.
Try taking treats (find a variety of pet treats at HiHouse) with you and always have something in your hand along with the camera to command your pet to look at you and stay still.  Thanks for this tip Angela, that totally makes sense and sounds like a great idea to get a dog to sit still.
Mandi at Big Dog Little Adventures thinks that others love seeing pets up to mischief.  The photos of her puppy destroying things got more likes than anything else! Especially if she was sat beside the mess looking all innocent.  Mandi also said that growing a pet instagram account is much easier than a human one as other dog owners just love to follow and like all each others photos.
What about putting your camera on continuous shooting mode? Catherine finds it's the easiest way to try and capture their dog, especially if he's moving. She also gets him sitting or lying down which helps for portrait shots.
Nikki tells us that she sneaks up on her cats when they are not looking so they appear natural. Both are a bit skittish and look terrified most of the time! The best time to get them is when they are asleep (preferably in a cute spot!).
Laura from Five Little Doves waits until their pet Oscar is asleep and looking super cute and cuddly, then she gets down on his level and calls his name. When he opens his eyes he's still in that cute curled up position but his eyes are huge and adorable.
However, Raimonda at Cosmo Mum and Christy at Welsh Mum both think that the only way to take a good photo is to call them by name and take MANY photos!
If you're a little more patient and your pets are calm, try placing a treat on the camera body to get their attention! Emma has three cats and two dogs and thinks it's a pretty foolproof method to get a great image for Instagram.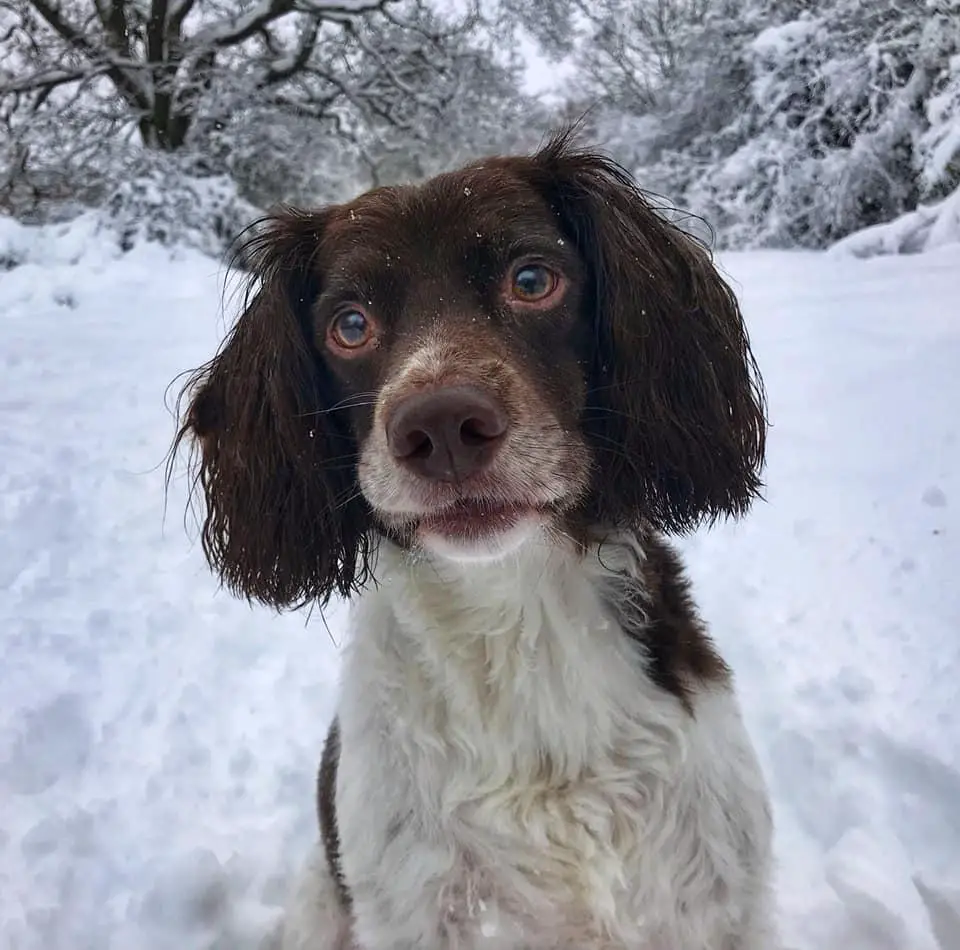 Or take Jo's advice and always have your phone with you. That way, if your pets do anything cute or it looks like the perfect photograph, you'll have your camera ready. Plus, people like it when you anthropomorphise animals, so if you catch them doing something human like, make it a part of the photo back story!
Louise thinks that holding a treat over the camera works too, especially as you can get your dog to look up at the camera and people love a dog photo where the nose is huge! It is definitely easier to grow a pet account, you don't have to do much, just some hashtag research to get a good variety of big and small tags.
Natalie at Plutonium Sox's tip would be to train a dog to sit when they're told. It's much easier to take a photo of a dog when they are sitting down and they are less inclined to run away. Then you can get somebody behind you to do something to get your dog to look up. Or, get someone in the photo to do something fun.
So there you go, some great tips for taking the best photos of your cute or funny pets.  So what are you waiting for?  Set up your pet Instagram account today and start sharing some amazing photos!
* This is a collaborative post with HiHouse.