Adverts are always one of those things you have to put up with.  But when you have kids watching television or even reading kids magazines you have to put up with the fact that they will see a MILLION adverts (ok, slight exaggeration). The kids then start saying they want XYZ for birthdays/Christmas and this list is added to every time their favourite magazine arrives and you know they will see something else they want.
Fortunately it doesn't have to be that way and there are certain magazines that have fewer or even NO ADVERTS.  Think about how many more entertaining stories can be fit into a magazine when there are no adverts?!
Kids Magazine With No Adverts?
We were recently asked if we would like to review Storytime, a great magazine filled with stories and several kids activities in the back pages.  And the best thing about it?  No adverts!  And another good thing?  No cheap plastic toys that get broken in five minutes and cause your child to wail in disappointment for hours!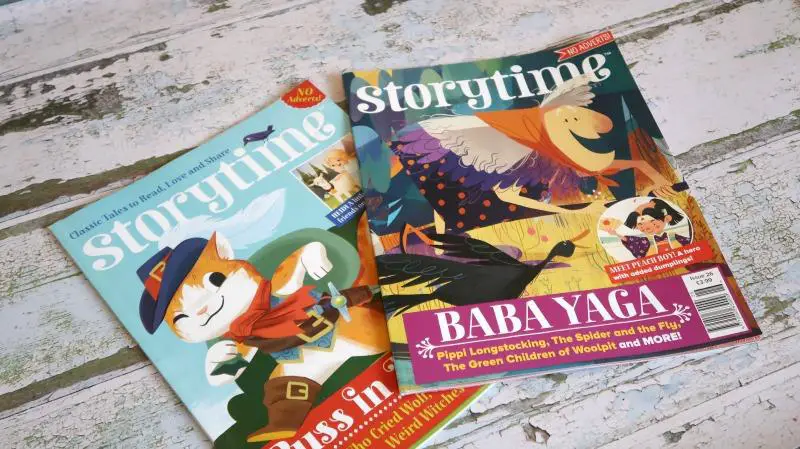 Storytime has loads of interesting stories with beautiful illustrations in each magazine.  We took a copy with us on a recent train journey to keep the kids entertained and I was surprised at just how varied the stories were, from Heidi to Greek myths and Puss In Boots, there is always a story that the children enjoy.
I would love to have a beautiful picture of my children listening to the stories attentively on the train.  However, we didn't manage to get any seats until 15 minutes into our journey and then were stuck sitting next to a rather well dressed lady, who I didn't think would want to be in my photographs!  It also meant that I was being ultra good in my reading as I knew at least 6 other people around us may well be listening in!!
Most of the kids comics and magazines that we have read are printed on thin paper that easily rips, but Storytime is yet again different.  They thought about the issue of longevity and have used thicker paper so that the magazine will last years rather than being in shreds in a few short months.
Social Enterprise
Storytime magazine was launched as a social enterprise whose profits are invested into charities, schools and other projects to promote literacy and encourage children to love reading.
I love that Storytime is not all about making huge profits for a company and is much more interested in helping children to enjoy reading.  Which is certainly something that most parents would appreciate!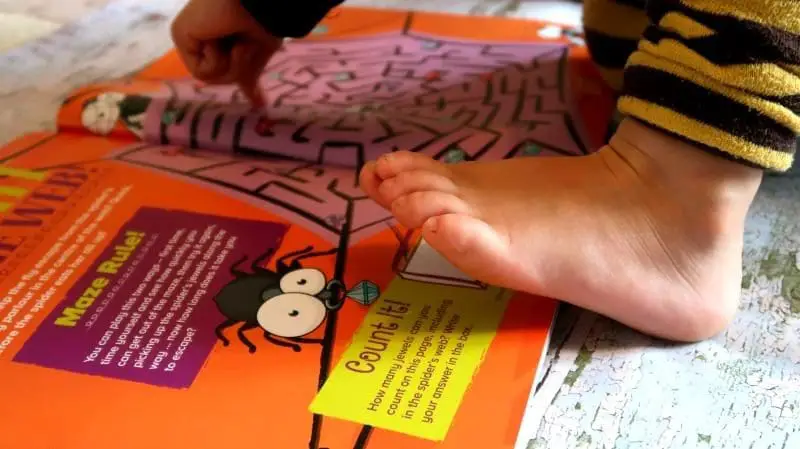 Competition
If you would like to win your own 12 month subscription for Storytime magazine, fill in the form below.  Good luck!
* I received a Storytime magazine subscription for the purpose of this post.