I know it's only September and waaay to early to be thinking about Christmas, but the truth of the matter is tickets for Christmas events sell out early.  Some may already be sold out!  I know I have been too late at booking tickets to visit Santa in the past and the boys missed out (I actually booked our 2017 tickets last month!).  So this list should hopefully help you get a head start on the Christmas days out booking.
Bo'ness and Kinneil Railway
My boys love visiting Bo'ness and Kinneil Railway at any time of year and it's extra special at Christmas.  You can book tickets to ride on the 'Santa Train', which runs the last weekend of November and first 3 weekends of December in 2017.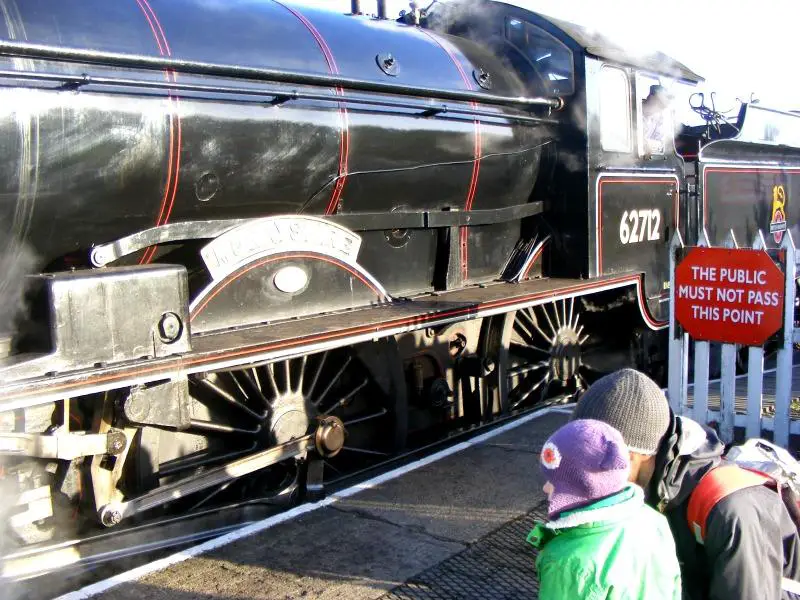 The Santa train is a steam pulled train with a visit from Santa himself.  Each child receives an age appropriate gift from Santa and you can also visit the museum as usual too.  Click here to check dates and book tickets.
Santa's Woodland Experience
At North Ballochruin Farm by Balfron Station there is a fab Santa experience set in the woodland.  We visited 2 years ago and absolutely fell in love with the whole set up.  It was the first Santa that my eldest actually spoke to, he's normally too nervous to speak to any strangers, but this felt like the real thing to him.
The experience begins with a short ride in a trailer pulled by a tractor through the woods to Santa's cottage.  The children ran up and knocked on the door where they are greeted by Santa himself. The cosy cottage is warm and the children all seemed to immediately feel at home inside. The Santa was great and talked to each child individually and gave each a present.  We had two extremely happy children on the way back on the tractor!
Some times are already sold out, so book here ASAP if you want to visit Santa in the woods.
Edinburgh's Christmas
Edinburgh has a fantastic Christmas programme.  From the Christmas market, to shows and ice skating, there is so much to see.  We love to visit the Christmas market and look at all the interesting gifts and decorations, go on some of the rides and watch the ice skaters.  The boys haven't braved the ice skating rink yet, although I think we might need to try this year.
You can eat all the usual Christmas market food and there are plenty of shows on for both families and adults only.  Plus there is the spectacular street of light, which we haven't attended yet, but everything I have heard about it has been fantastic!  We will definitely need to head over to Edinburgh again this year.
If you are driving into Edinburgh remember that you can always use the park and ride on the tram from Ingliston.  This makes it a lot quicker to get out of the city again afterward.
Enchanted Forest
The Enchanted Forest is a stunning light display in a woodland near Pitlochry.  You park in Pitlochry and wait for your bus to take you to the forest at your tickets allotted time.  When you arrive in the dark forest you will be amazed at all the different light displays throughout the woodland and there are normally some acrobatics too.
Refreshments are available in the woodland, but you may well be too busy looking around in awe!  We love visiting the Enchanted Forest 2 years ago and should really make another visit now, our littlest is just at the right age to start appreciating the wonder.  Head over here to book tickets and find out more.
Santa Land Princes Garden
Edinburgh's Christmas is great, although for the boys their favourite part is heading across to Santa Land.  In Santa Land there are lots of rides for the children to choose from, a miniature train around the perimeter and a maze of Christmas trees to explore.
Yes it can be expensive, but it's also an amazing and magical day out for the children, so if you can visit it I would highly recommend it!  Check out Edinburgh's Christmas page to find out more.
Glasgow Pantomime

There are so many pantomimes throughout the country, but one of the best is likely to be Jack and The Beanstalk at the SEC Armadillo.
Jack and The Beanstalk will have amazing special effects and feature the comedic sensations of Gary: The Tank Commander and The Dolls.  It's bound to be a family favourite and tickets are on sale for December.
Dine With Santa And Sledge
The Snow Factor yet again has the fantastic Dine With Santa experience.  Tickets include a meal with Santa (in a small group), a gift, a short story reading from Santa and 30 minutes sledging.
Visiting Santa and getting to play in the snow sounds like a perfect Christmas experience to me.  I know both my two would love it and looking at the reviews the Santa is normally pretty good as well!
Dates are available from late November through to Christmas Eve, head over here to book at Snow Factor.
Irn Bru Carnival
The Irn Bru Carnival at Glasgow's SECC is Europe's largest indoor funfair.  It's open from 21st December until 14th January and there are rides for all ages.  Littlest ones can use the soft play area and a selection of smaller rides and bigger kids and adults have a whole host of adrenaline filled rides to test out.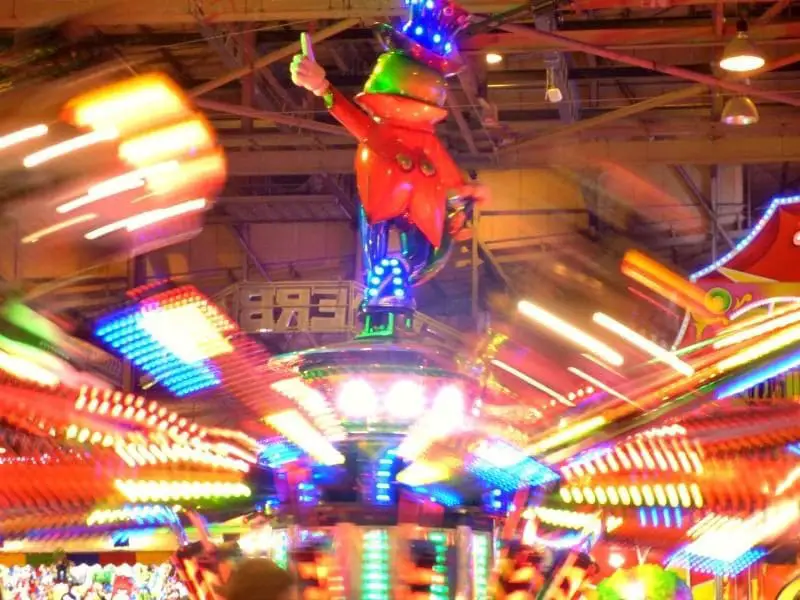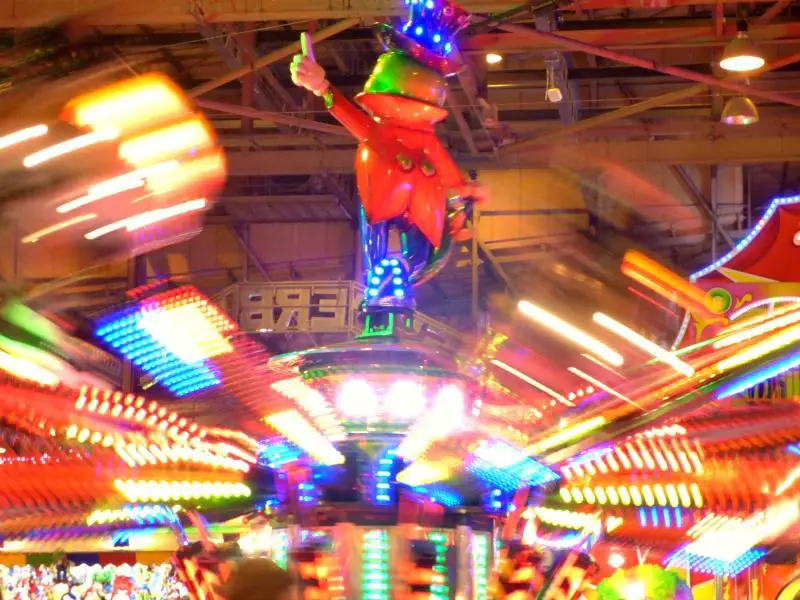 Tickets include 10 vouchers which can be used for the rides and also the funfair stalls too.  My two had great time, although littlest was a bit disappointed that he wasn't tall enough for some of the rides, so make sure you check the height restrictions to warn younger ones beforehand.
Christmas At The Botanics
Edinburgh Botanic Gardens will be hosting a mile long trail after dark with a spectacular light display.  The trail is open at the end of November and throughout December.
Along the trail will be exciting illuminations, seasonal food and drink and late night shopping in the RBGE shop.  There is on street parking at by the West Gate, or you can arrive at the East Gate by public transport.
Tickets can be bought online here.
Santa's Farmyard Cottage at Almond Valley
During December Santa is back at Almond Valley near Livingston.  You don't need to book for weekends, but during the week groups can book special visit for little ones.
Santa will be in his cosy cottage in the forest waiting to hand out early Christmas presents to little ones who venture out to find him.  Almond Valley will be decorated for Christmas and children can try their hand at making their own Christmas decorations in the museum.