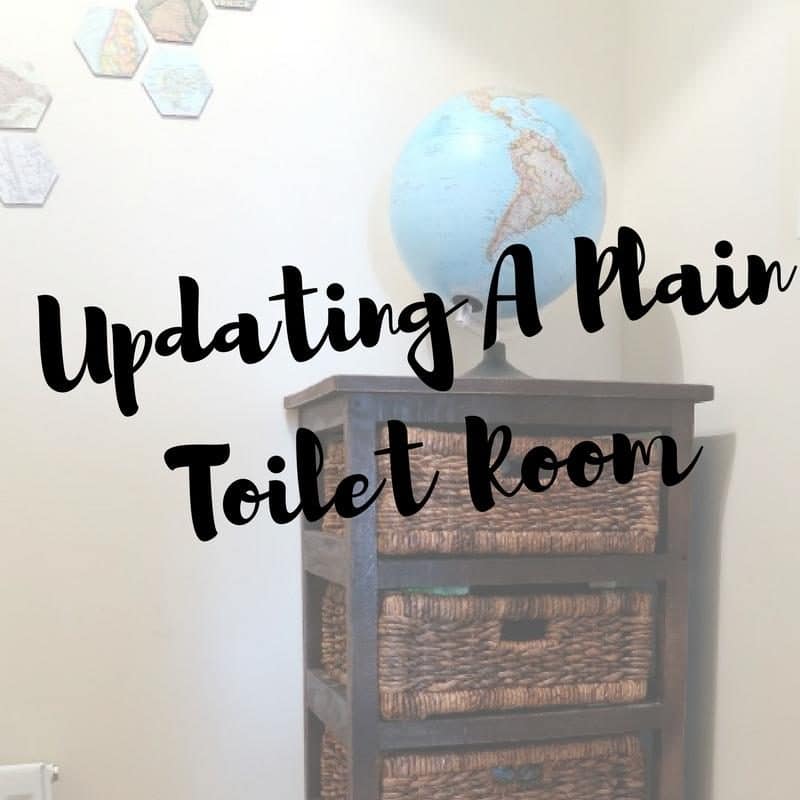 Let's start this post with a question.  What do you call the room in a house with just a toilet?  I often call it a bathroom (weird as there is no bath) or just 'the toilet'.  But apparently it has a huge variety of names from downstairs loo, washroom, lavatory or cloakroom.  But we'll just go with 'toilet room' for the purpose of this post.
A Windowless Room
The toilet room in our house is downstairs and in the middle of the house with no windows.  It's also a tiny space, understandably of course.  What is the point in wasting space on a toilet?!  This gives me a bit of a dilemma on how to update our toilet room.
It's incredibly plain and there's no window to give a little focus to the room.  The boys are also notoriously bad for leaving wet or soapy prints on the walls, which is not helpful.  So the room is in definite need of a little updating!
Quick Changes
I know one of the main things I need to do in the toilet room is paint or paper the walls.  However that takes time and time is something that I don't have with two small boys causing chaos.  So instead of worrying about the walls I am making a few changes to the rest of the room instead.
First up is sorting out the pictures on the wall.  We have had a bit of a map theme going on as I love maps and travelling in general.  So I bought wooden hexagon coasters and glued maps and related pictures onto them.  I quite like the simplicity of the hexagons on the wall.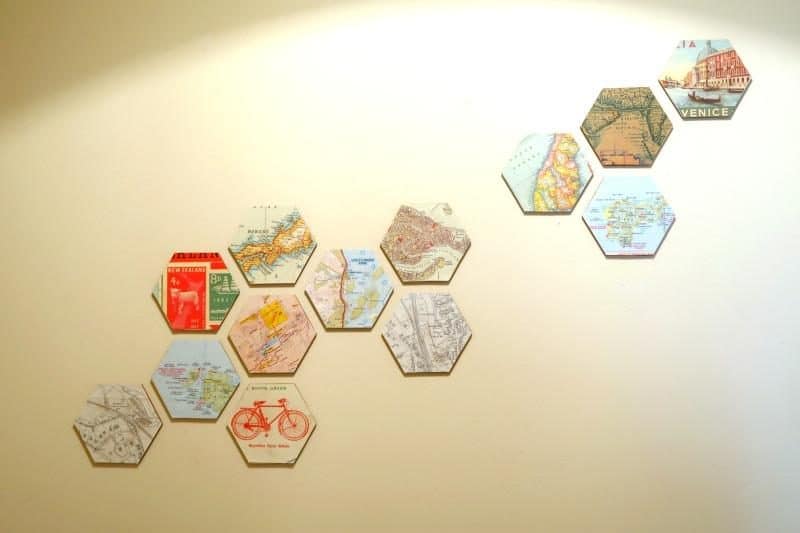 Next up was the shelving.  We had an old Ikea open shelf in the corner of the room previously, but it looked a mess.  Besides we don't need that much space now that littlest is out of nappies.  This gorgeous Rattan drawer unit comes from Rattan Direct.  It arrived well packaged and already assembled. It looks perfect in the toilet room, discreetly hiding away all the things that we don't need other people nosing at.  The unit feels like quality with the solid wood and spacious rattan drawers.  Definitely something I am particularly pleased with in our update.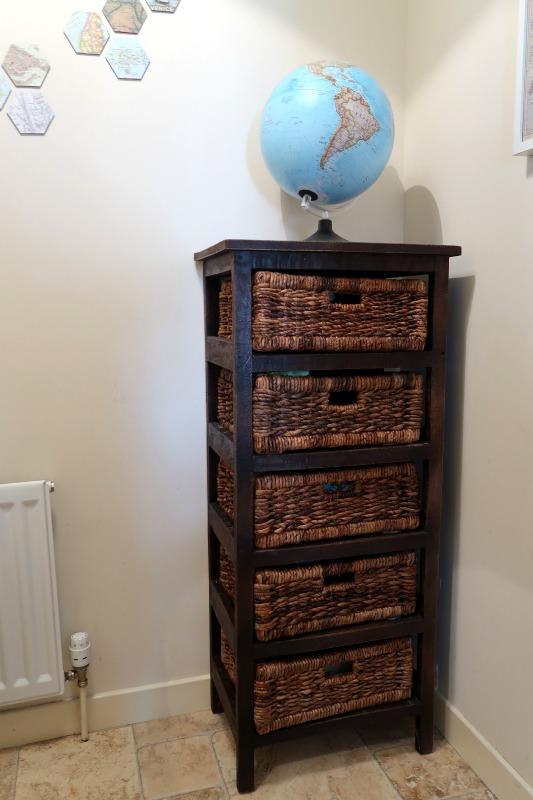 Of course, on top of our new drawer unit is my treasured possession, my globe.  It's now at the perfect height for staring at and spinning around to see where we will travel to next.  I always had plans to add little circle stickers onto the countries that I've visited, but I do feel it's a little sacrilegious.  It's the same way as I feel about damaging books!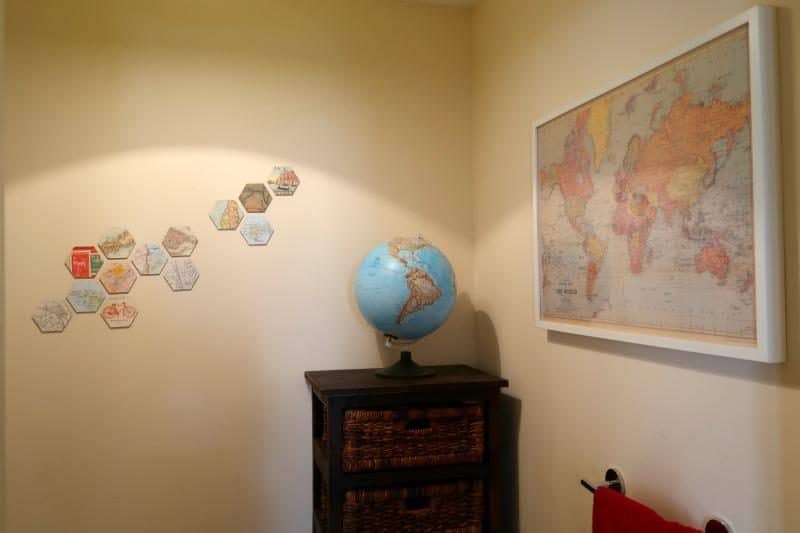 I found this cute shelf unit years ago at the local charity shop.  I dragged it up the hill back to our house and it was screwed onto the wall to be our loo roll shelf.  A little unusual but I love it!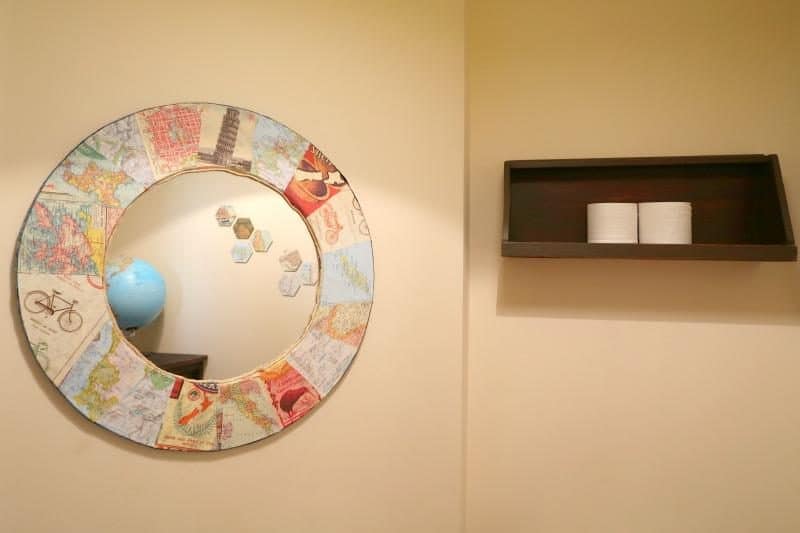 I covered a circular mirror that I had lying in the cupboard with maps and twine.  It's not perfect, but it's a lot better than the boring square mirror that used to hang there!
At the sink I have a little stool that my boys have used to reach the sink since they were tiny.  However it's actually a traditional Ghanaian stool that I bought in Ghana years ago, before I had even met my husband.  It came home as hand luggage on the plane and made a useful seat when waiting in the airport queues.  Ha ha!  Recently it's getting a little wobbly so I've added a few nails as I would be incredibly sad if it fell to pieces after all these years.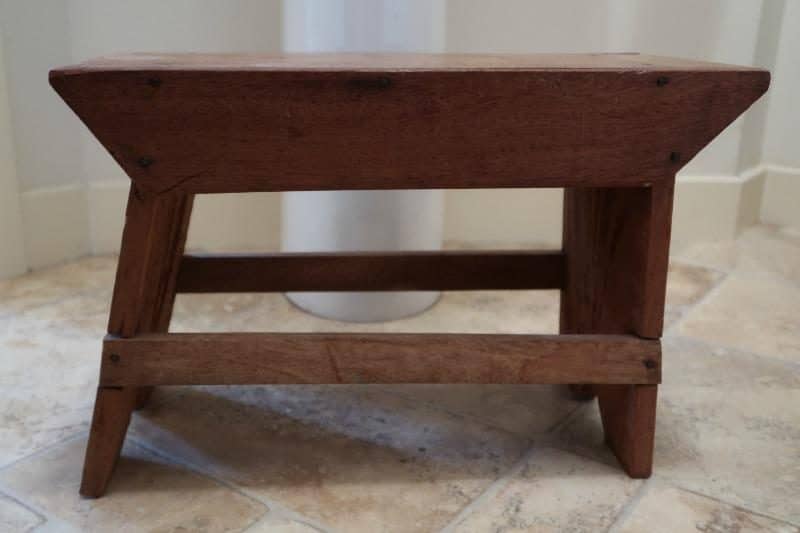 So what do you think of our updates?
Pin For Later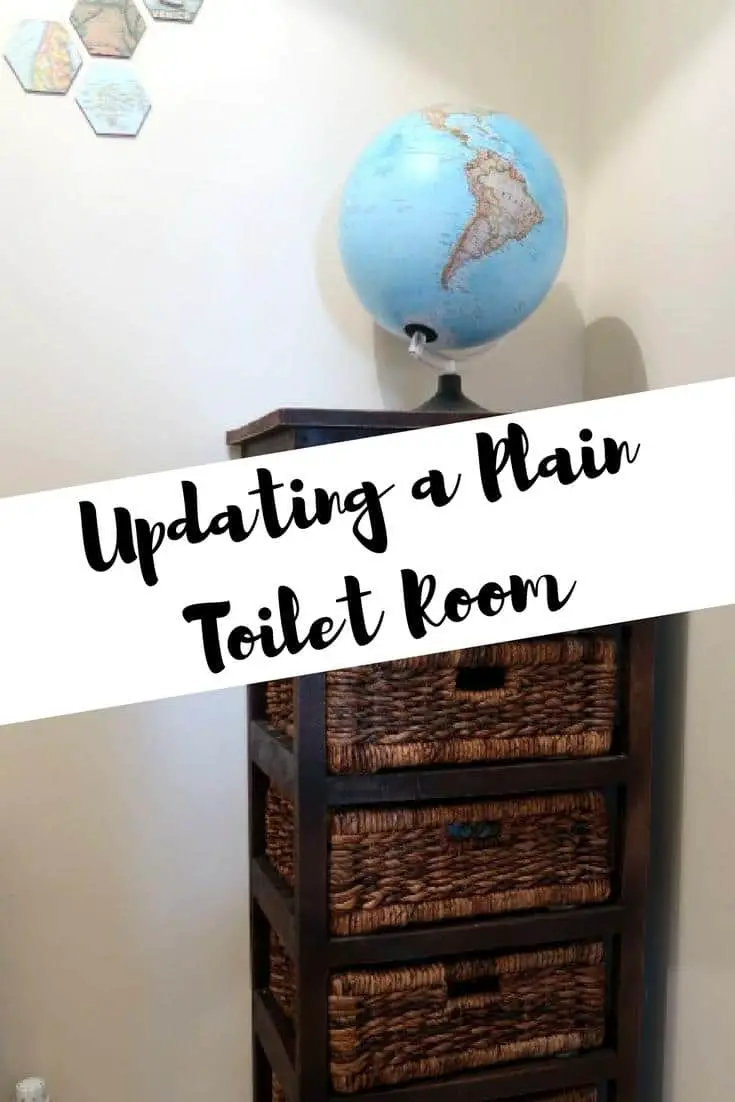 * I received the rattan unit for the purpose of this post, however all opinions are my own.