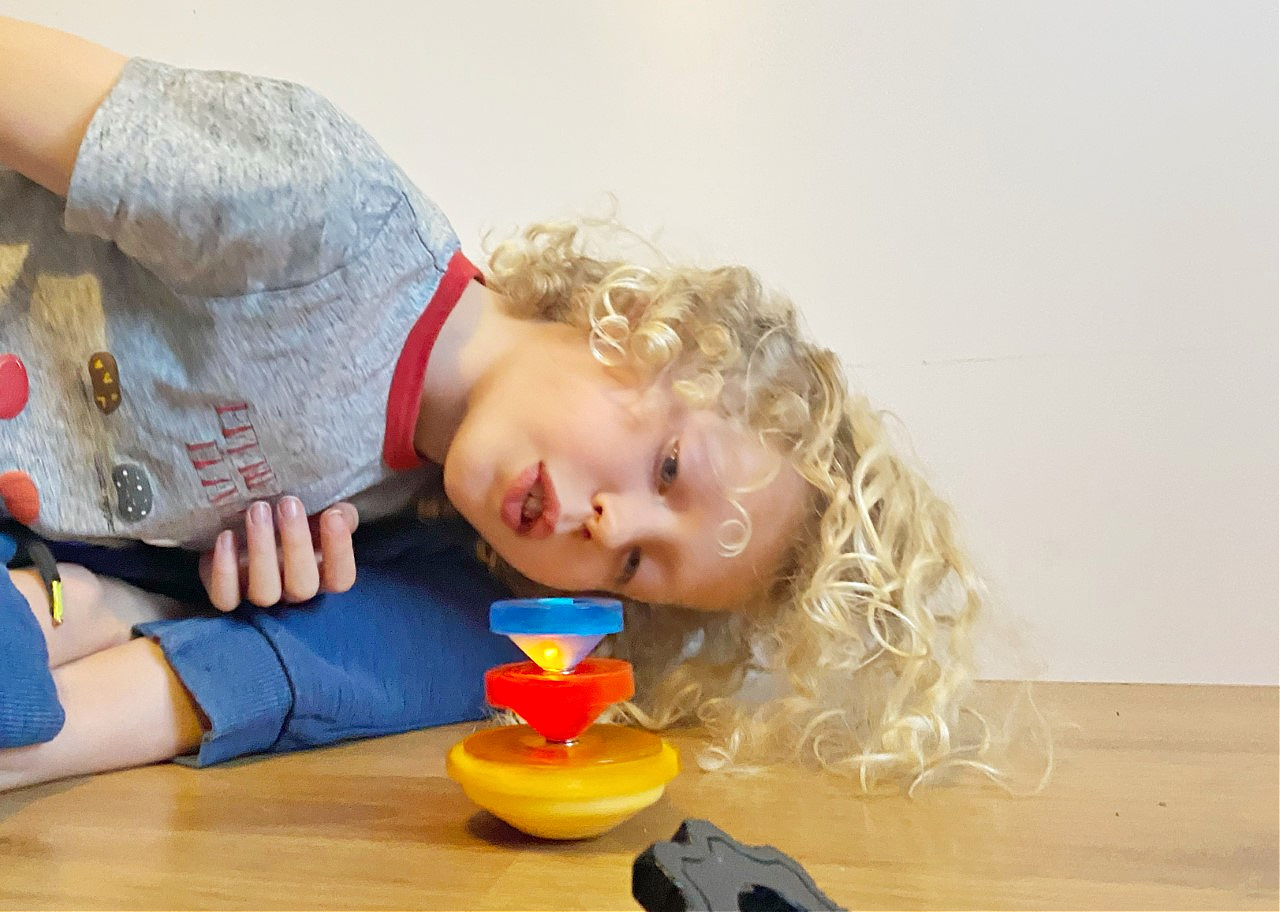 AD:  The Totem Infernal Power was gifted for the purpose of this post
Totem Infernal Power
The Totem Infernal Power is a new toy aimed at kids aged 7 and over.  The idea is to stack the spinning tops on top of each other and see how high you can get the 'totem'.  The spinners also light up when in contact with the base spinner, which looks pretty impressive!
How Does It Work?
Annoyingly the toy didn't come with any instructions, so it took us a while to work out how to use it!  Fortunately with the help of some videos we realised that you need to push the grey launcher against the spinning tops and twist around several times to 'wind-up' the spinners.  You will also need 2x AAA batteries in the base spinner to allow the lights to work.
The base spinner has to be at the bottom of the stack, then I assume it's meant to be in size order to stack the spinners.  However, we have found success with having the spinners in a different order too.  You have a total of 5 spinners to stack in different colours and lights, so it can be quite addictive to stack them up and see how many you can make into your totem.
The Challenge!
As I mentioned the challenge is to stack as many of the spinners together as possible.  It's fairly straightforward to get 3 stacked up, but only my husband has managed to stack 4 spinners one time.  Nobody has had a chance to get the 5th spinner on yet!  So, yes, it's definitely a challenge!
The kids have enjoyed seeing how many they can get stacked up.  They need to use a lot of concentration and fine motor skills to place the spinners.  So it's good for building up finger and hand strength for younger primary aged children who are learning to write.  It's great for patience too!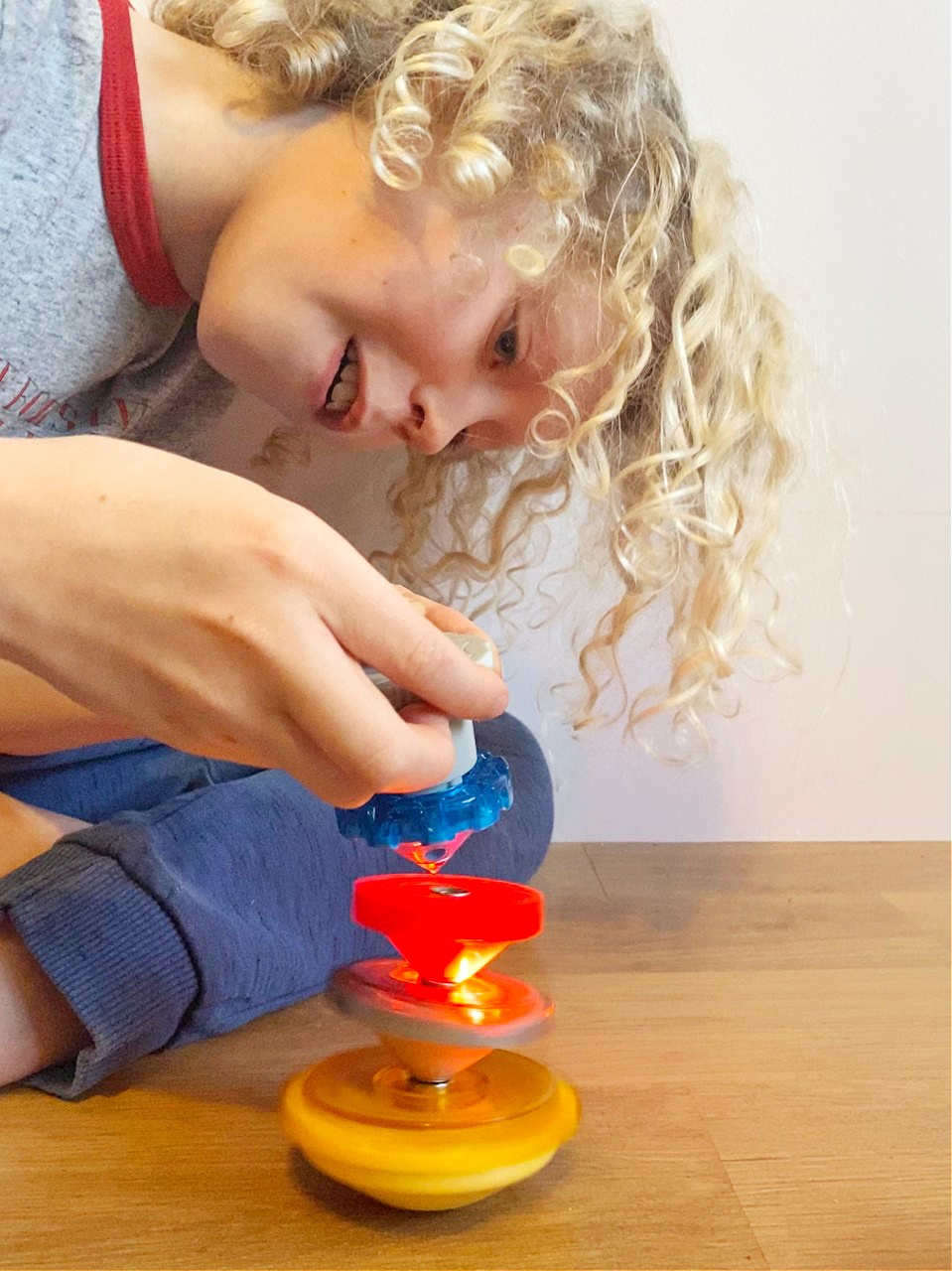 Verdict
Our verdict is that it's a great novelty toy for children.  It's also fairly inexpensive at £9.99 so could be a good gift for birthdays this year?  The children have spent a fair amount of time playing with the toy since we unpackaged it.  It seems to be one of those toys that they will come back to again and again to try and beat their previous number of stacked spinners.
The downside is that there are no instructions, it would be great to have a link to an instruction guide or video printed on the packaging. It would also have been great to have had less plastic in the packaging or at least plant-based plastic to reduce plastic waste.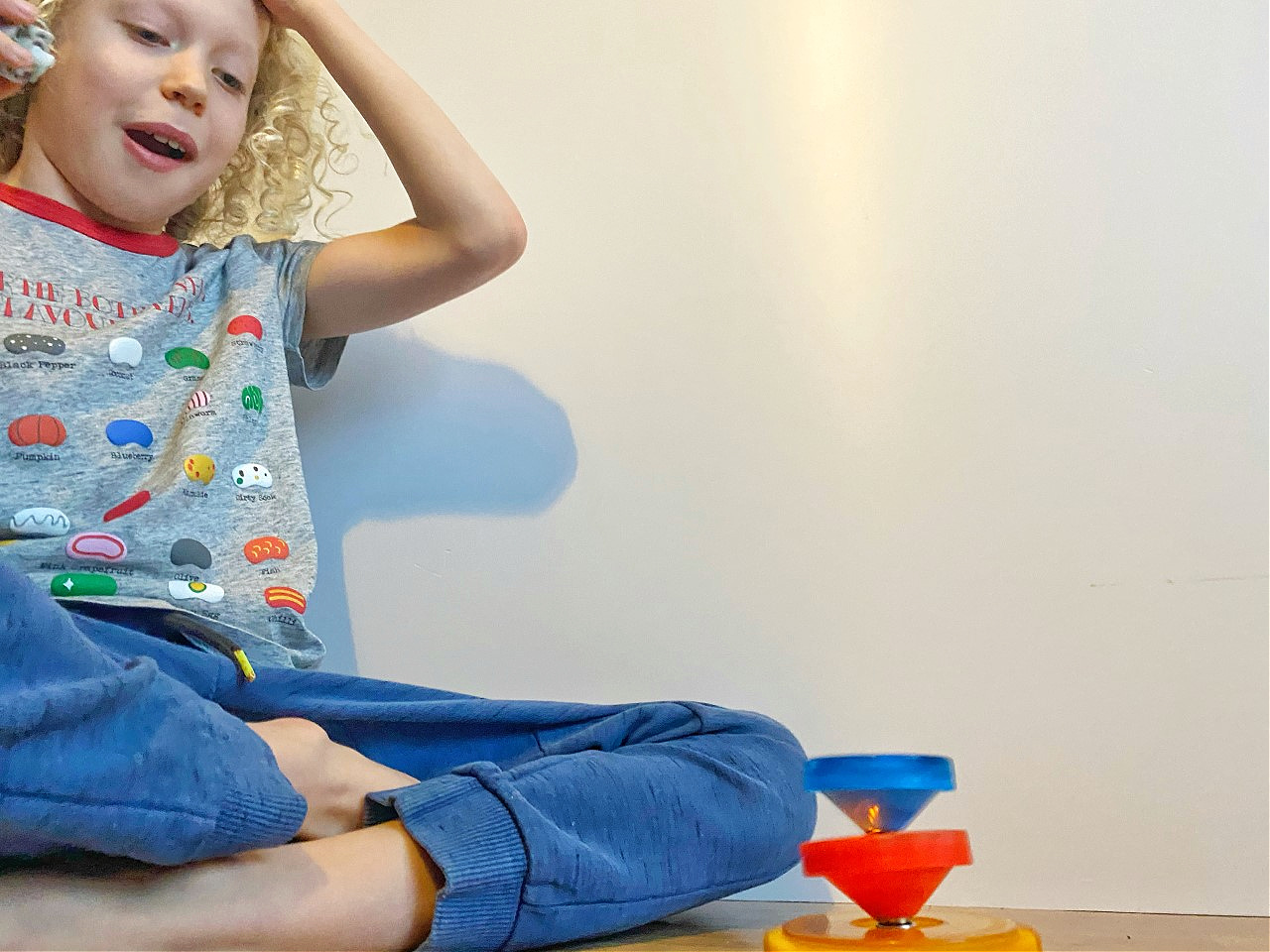 Pin Totem Infernal Power