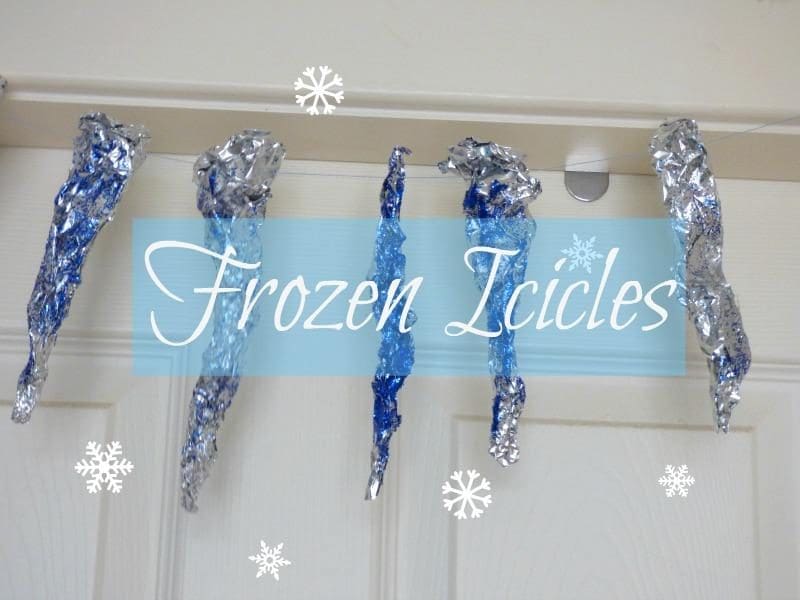 This has got to be one of the easiest kid crafts we have made and most ages could create them!  After the boys watched Frozen on Ice they are enjoying anything with a Frozen feel and of course as it's winter anyway this craft is particularly apt.
All you will need are 3 craft items;
Tin foil;
PVA glue; and
Glitter (blue, silver and white are best).
1. Rip of a roughly square section of tin foil and scrunch it up into a long tapering cyclinder with a pointy end.
2. Cover in glue and sprinkle with glitter.
3. Let it dry and you have an icicle!
You can thread a needle and it will easily go through the tin foil.  Then you can easily hang the icicle on your tree or if you make several you can have icicle bunting.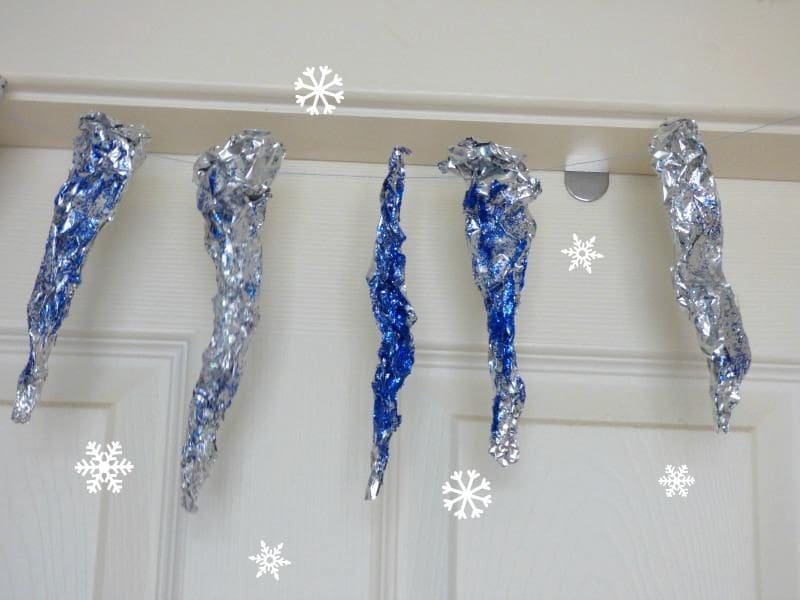 Here's a little video showing you exactly how easy it is…
Let me know if you try to make them, I would love to see them!
J x