Don't you just love making presents for Christmas? I really like it when the kids are impressed with something I've made them, normally with an exclamation of 'it's for me?!' with big beaming smiles.  They definitely know that items handmade with love and attention can be even better than shop bought things.  Don't get me wrong, they still love all their factory made toys too, but I just love that they appreciate a handmade item too.
Stockings are easy to make, especially felt ones, you can easily cut out two stocking shapes from felt, pin back to back and sew together, then pull the stocking the right way round again.  Or you can buy a plain pre-made felt stocking if you're short on time.
You can decorate your stocking in any way that you like, although pom poms make for a colourful and fun design!  You will need a hot glue gun, glue sticks and lots of pom poms for this part.  Once you have all the items at hand, start glueing the pom poms on to the sections that you like.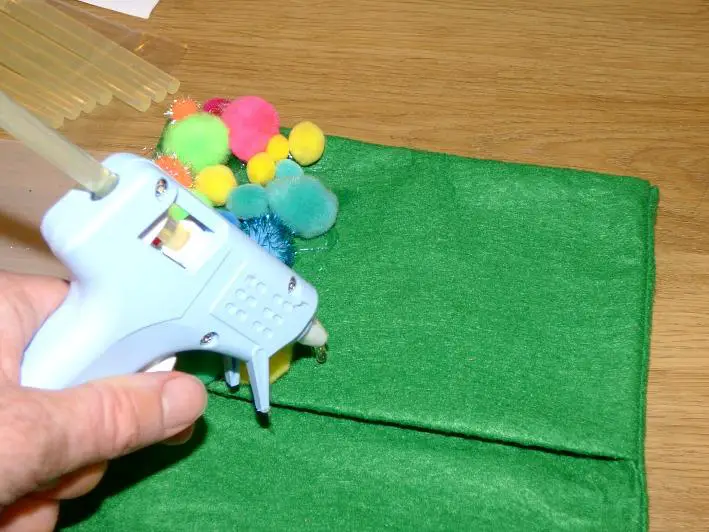 I chose to glue them onto the cuff of the stocking, the heel and the toe.  I love how bright it looks and that you can tailor it to whoever the recipient of the stocking will be, using different coloured pom poms and even glueing on their names using letters or glitter glue to write on the stocking.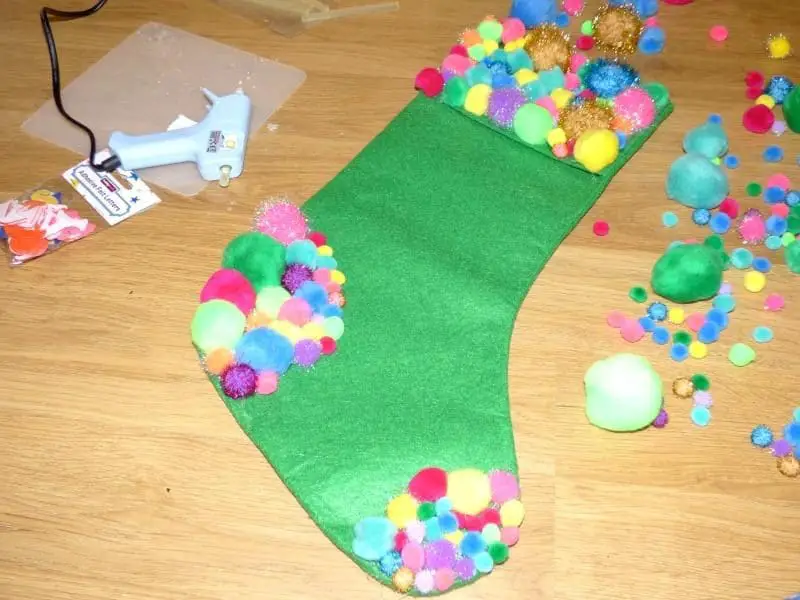 Then all you need to do is fill it with lots of exciting little gifts! Don't forget an orange, that's always traditional here!
For an extra little festive make you can create this cute jingly bracelet with the kids.  Simply thread bells onto a pipe cleaner and secure onto the child's wrist, remembering to tuck the sharp ends away from their skin.  This is a perfect activity to practice fine motor skills as well as a great item to practice singing your Christmas songs along to!
You can find all the products you need for the above crafts at your local Hobbycraft shop or online here.
J x
* I received some of these items from Hobbycraft for the purpose of this post, however all opinions are my own.