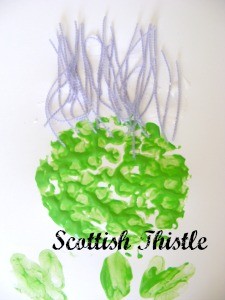 This week I am joining in with Tour the World by Flower.  Each participant is linking up a craft on the flower of their country/state/province and then linking up to a round-the-world blog hop.
O and I created this thistle craft to represent Scotland.  As always it's very simple to make!
You will need:
* White card
* Cardboard
* Bubble wrap
* Glue
* Green paint
* Scissors
* Purple wool (yarn)
1.  Cut out a circle of cardboard and glue the bubble wrap on, trim the extra bubble wrap off.
2.  Paint the bubble wrap with green paint and print onto the paper.
3.  Cut the purple wool into short strands and glue on top of the thistle.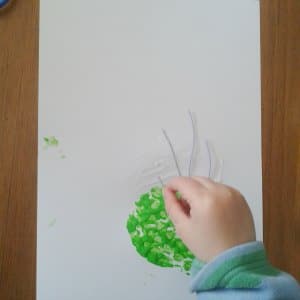 4.  Use fingers to make the thistle stem and leaves.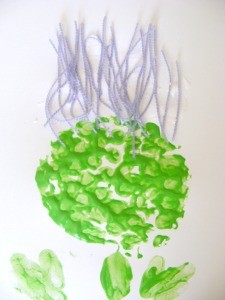 Ta-da!  A cute thistle craft!
J x