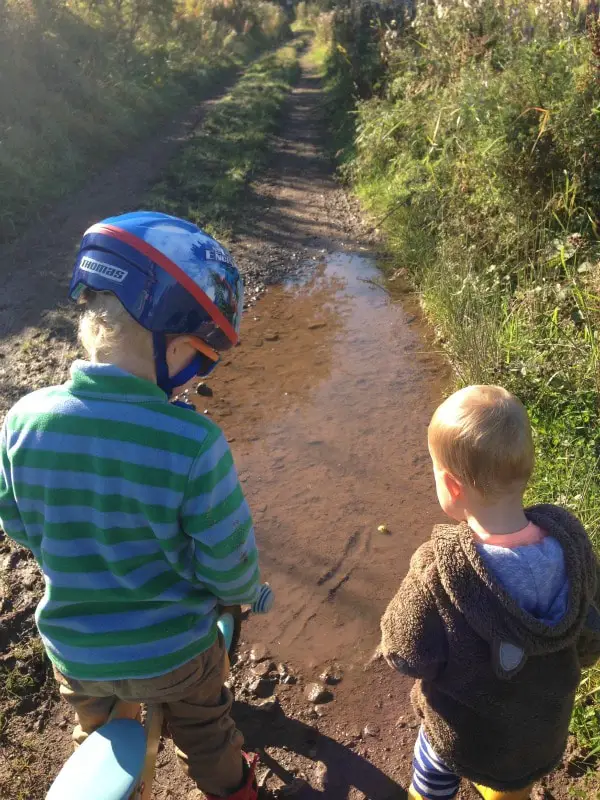 Last week, like a lot of the UK we had some unseasonably good weather, sunny and warm for autumn.  As we didn't have anything planned on Wednesday O thought it would be nice to take spades and balls down to the local sports field.  Fortunately the High School weren't using it, it's across the dual carriageway from the school (they have a smaller field beside the school) and they don't seem to use it too often.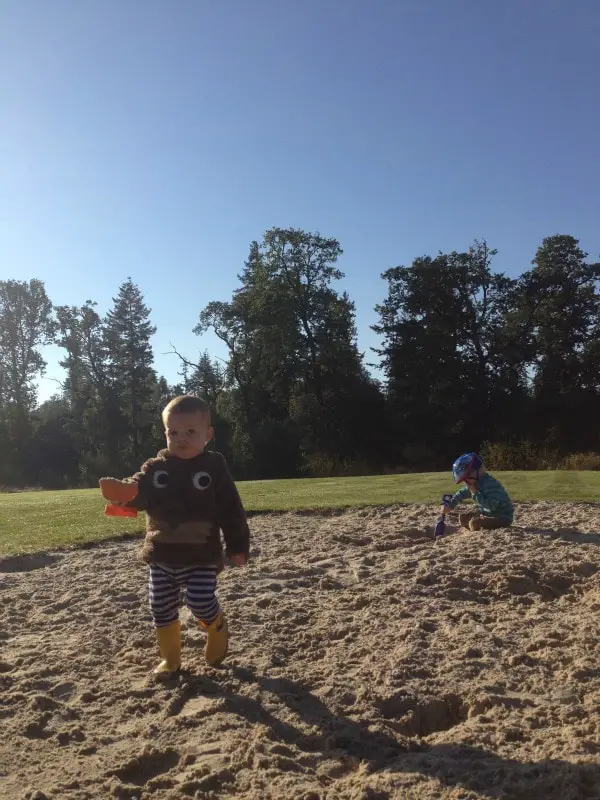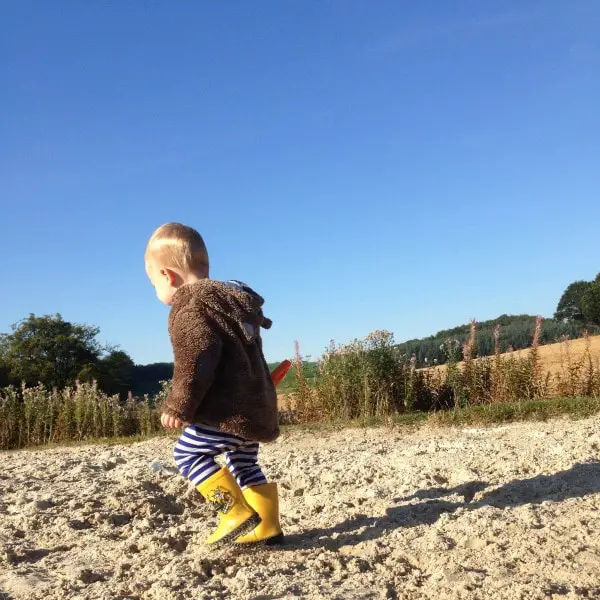 This particular sports field has a long jump complete with sand 'pit', hence the spades.  As soon as we arrived the boys started digging in the sand, I'm assuming it's not used apart from Sport's Day in the summer as it's usually quite bumpy from various dogs and people digging in it.
After a little digging O was hungry so we sat on the gravel of the long jump and had our snacks.  I forgot how peaceful it could be there, watching aeroplanes fly over, listening to the birds, only a runner ran around the field a couple of times and then we were all alone.  A nice spot for a picnic.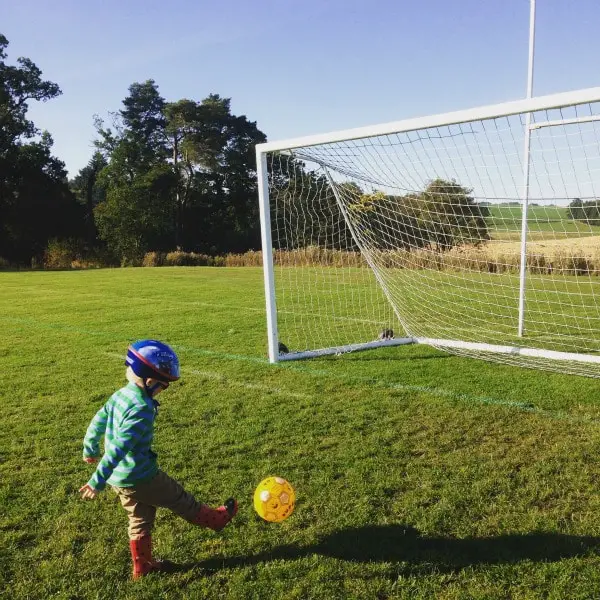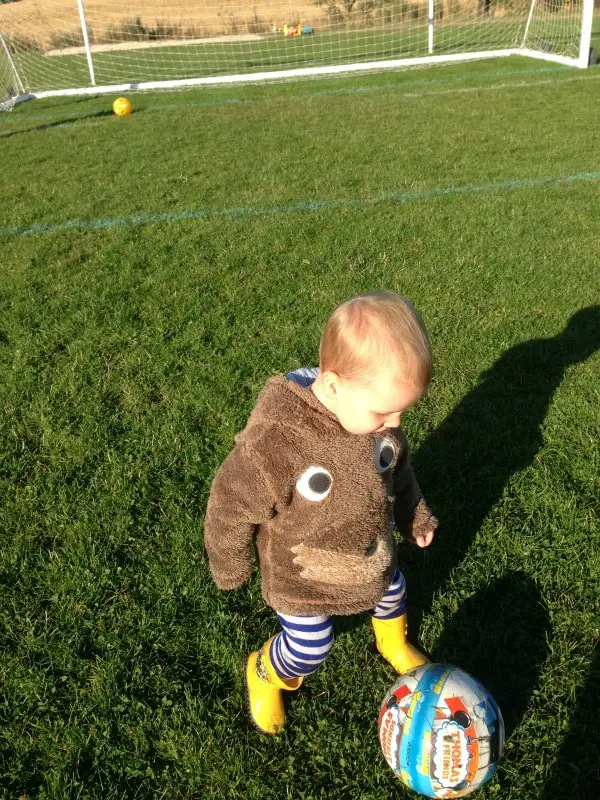 We had fun trying to score goals, O isn't as interested, but does like to try.  A on the other hand is quite good at dribbling a ball and spent quite a bit of time kicking it around the goal and then tripping up on the goal netting trying to rescue his ball.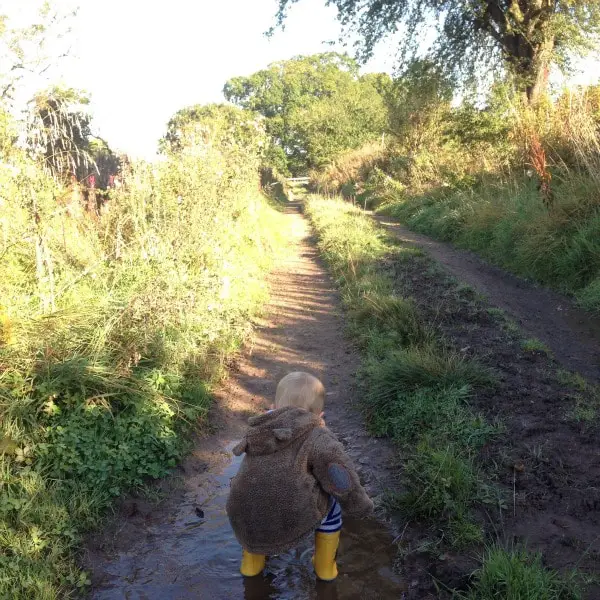 After a while we noticed a nearby apple tree , so we headed out the field and down a little farm track to see if we could find any on the ground.  Not for eating, but for throwing in the puddles.  This used to be one of O's favourite games when he was a toddler, he appears to have grown out it now, but A really enjoyed splashing them into the puddles.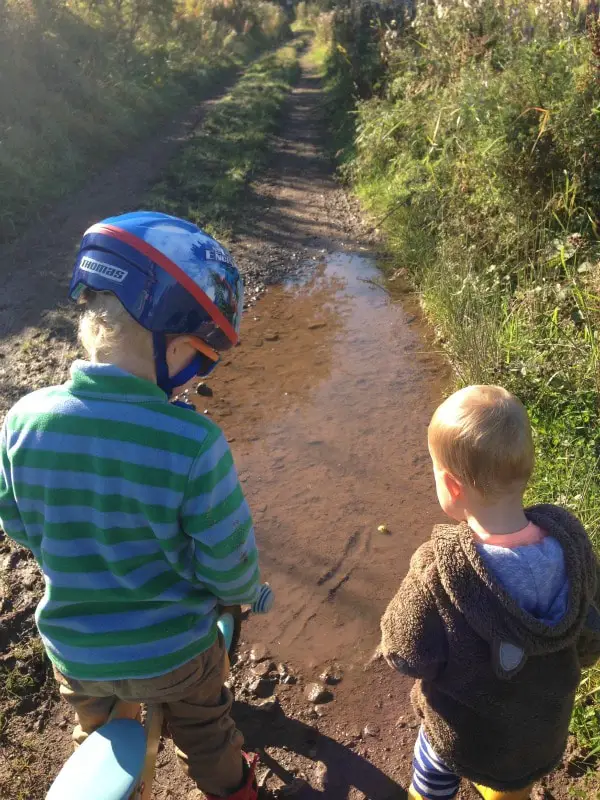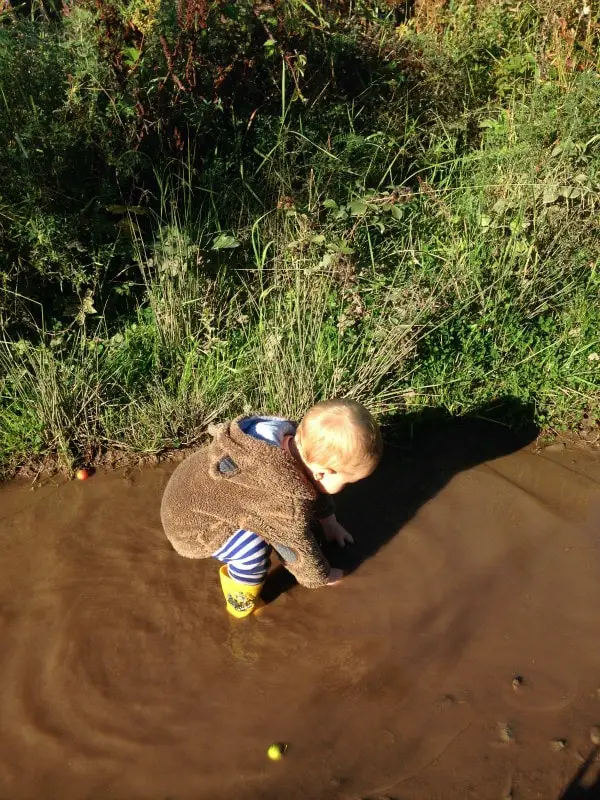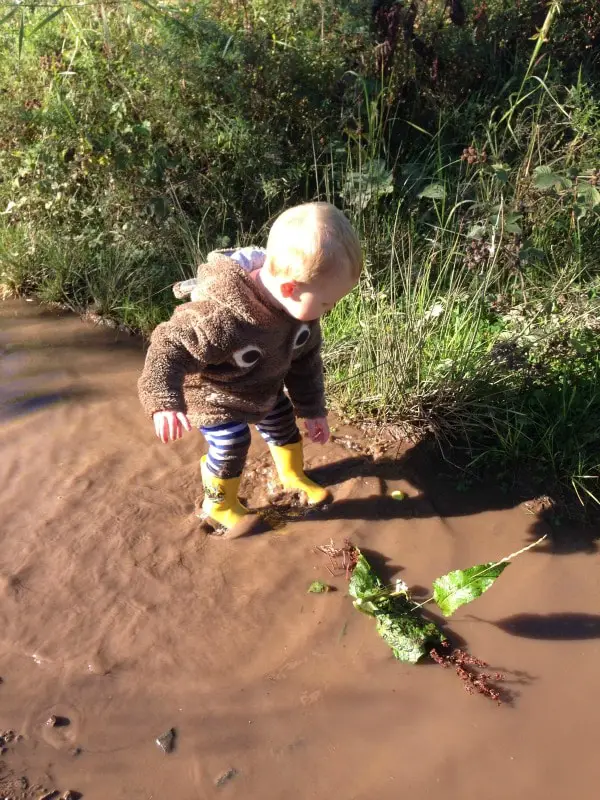 Of course I had a very wet toddler by the end of this and had to strip of his wellies and socks before I was willing to put him in the carrier to walk home again.
We were only out for a couple of hours, but it was the highlight to my week, I love the simple pleasures of a little time with my boys, doing nothing in particular, but enjoying each others company.
J x