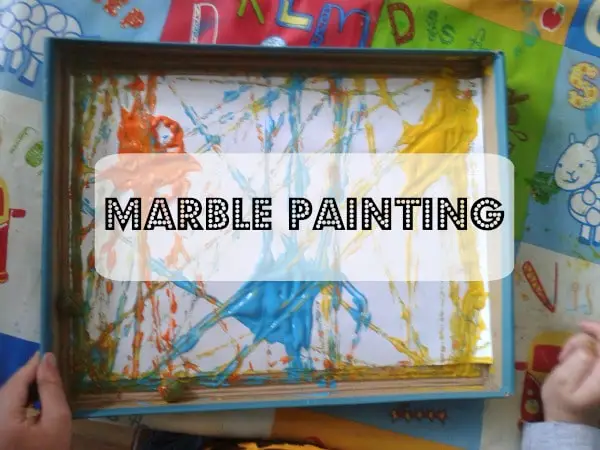 Marble painting is a simple set-up process art idea for toddlers to primary school aged children.  It's great for fine motor control, colour mixing and just fun to watch the paint move!
You will need:
Marbles;
Paint;
Shoe box lid;
Paper; and
Tape.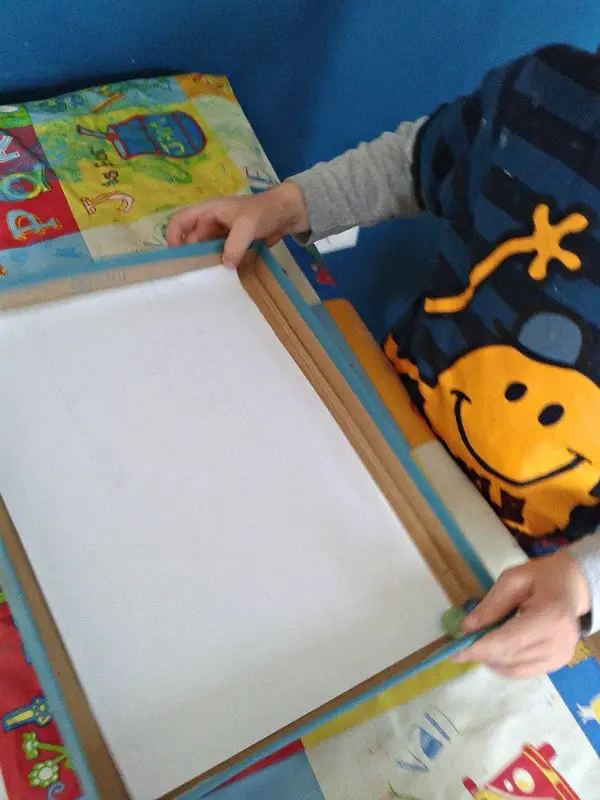 Tape the paper to the inside of the shoe box lid and add paint to the paper.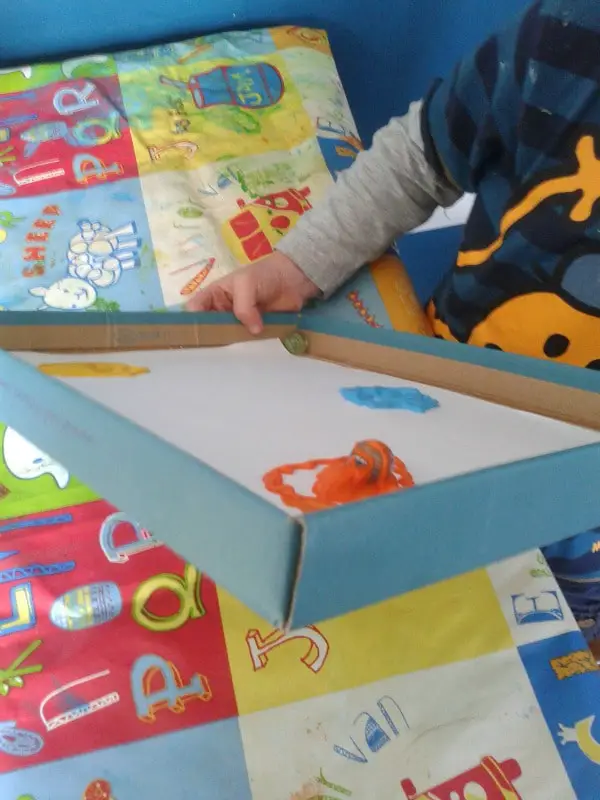 Put the marbles inside and let the children tilt the lid and watch the marbles make tracks all over the paper.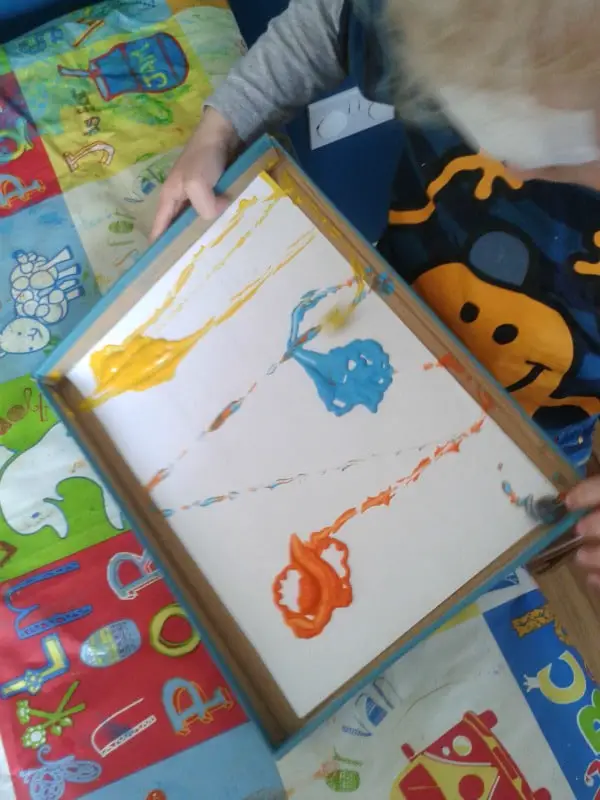 Hope your kids enjoy!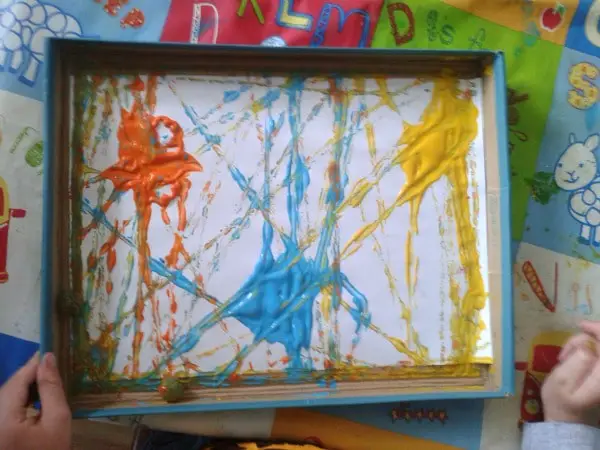 J x