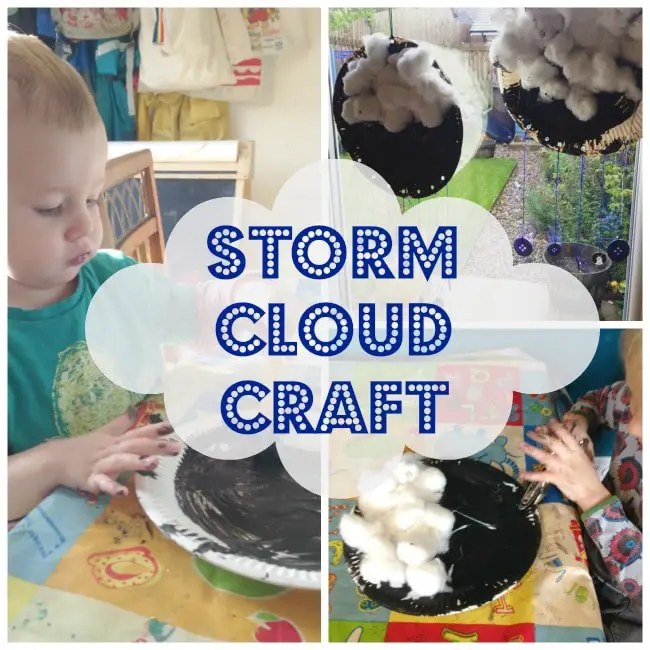 After the stormy days we had last week, the boys and I decided to have a little crafting session to recreate the horrible weather outside.
We created these lovely hanging storm clouds from a paper plate, black paint, cotton wool balls, thread and buttons.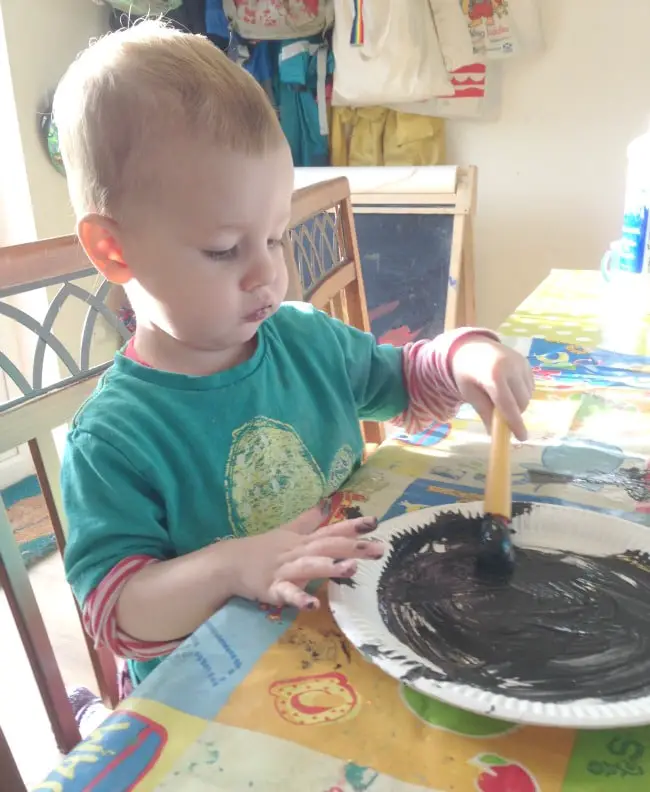 First you need to paint the plate black and let it dry (which I was out-voted on, they were very wet as we continued!).
Second, glue on the cotton wool balls to the top of the plate.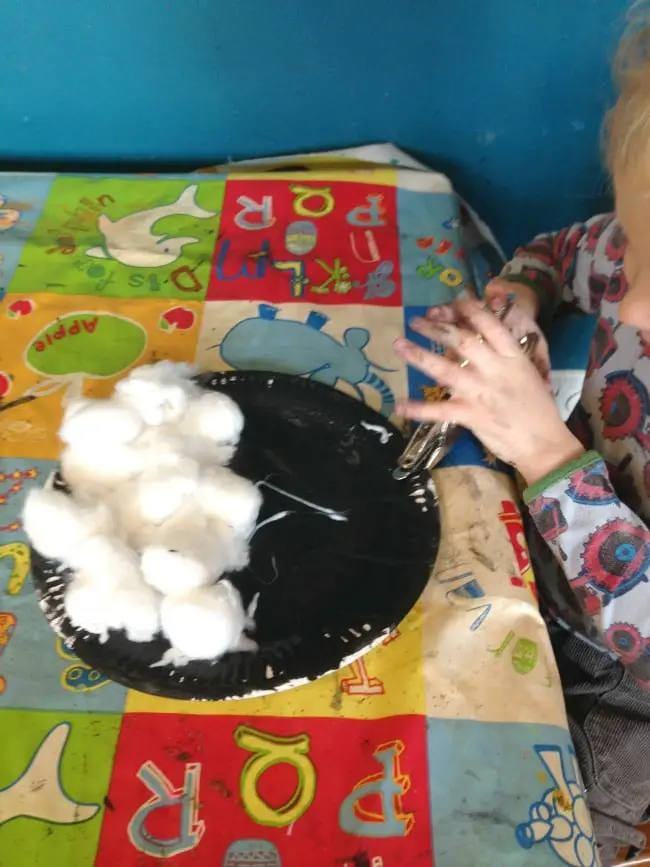 Punch holes around the bottom edge and thread short lengths of thread through and tie off.  Thread blue buttons to the other end of the thread and tie on.
Add a ribbon or thread to hang.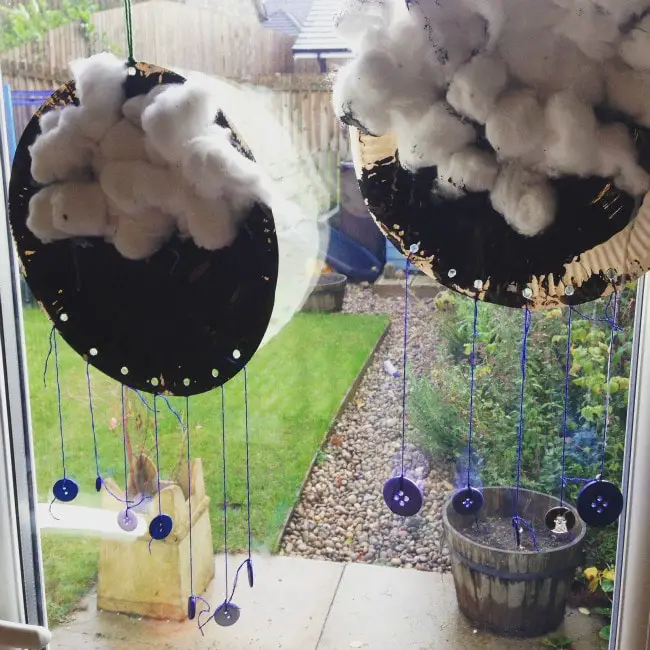 Ta-da!
What did you do in the storm?
J x