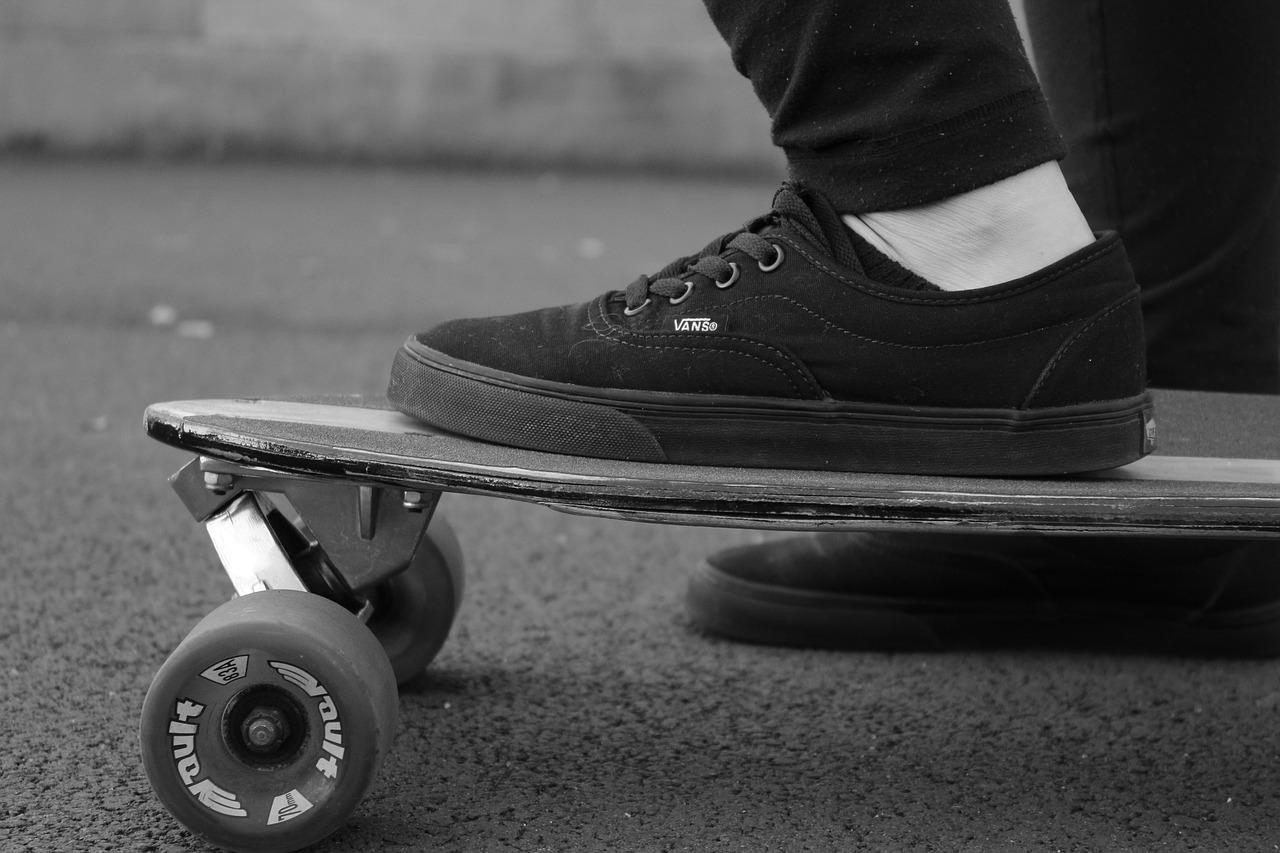 We love to get outside every single day, enjoying the fresh air and our beautiful countryside.  More often than not we will be on our bikes and go for an adventure miles from home (well at least one mile!).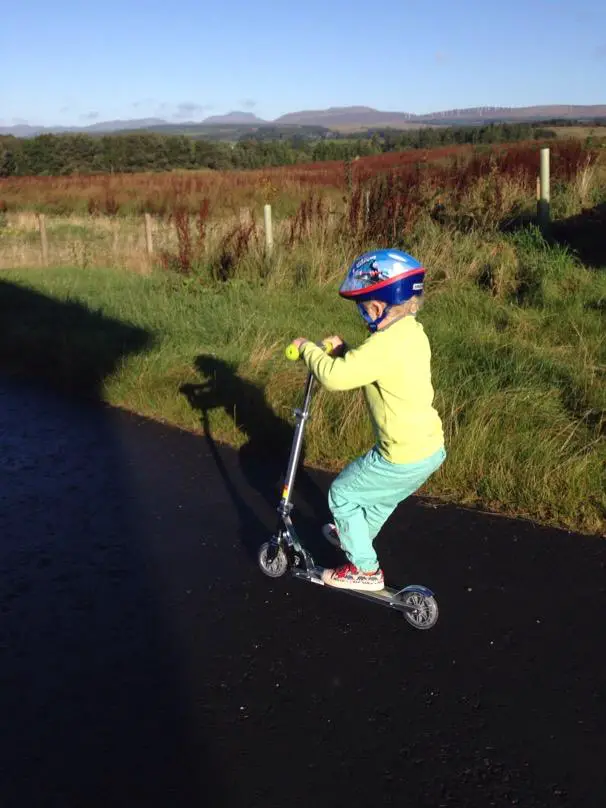 However, there are alternative forms of transport, including the ever popular scooter.  Mr O was given a new 2 wheeler scooter for his birthday and has got the hang of it surprisingly quickly! I'm sure it won't be long before we're watching him doing little tricks on it, but first we will work on the braking!  I would love my own scooter too, but maybe I'm a bit old for scooting around? I'll just have to make do with playing around on O's scooter instead!
For the more adventurous families you can always buy skates and practice together? Once you learn how to balance and move well then you can take them to the local skate park to test out your moves, or even sign up to a roller derby team (a good friend of mine plays roller derby in Glasgow and it looks amazing!).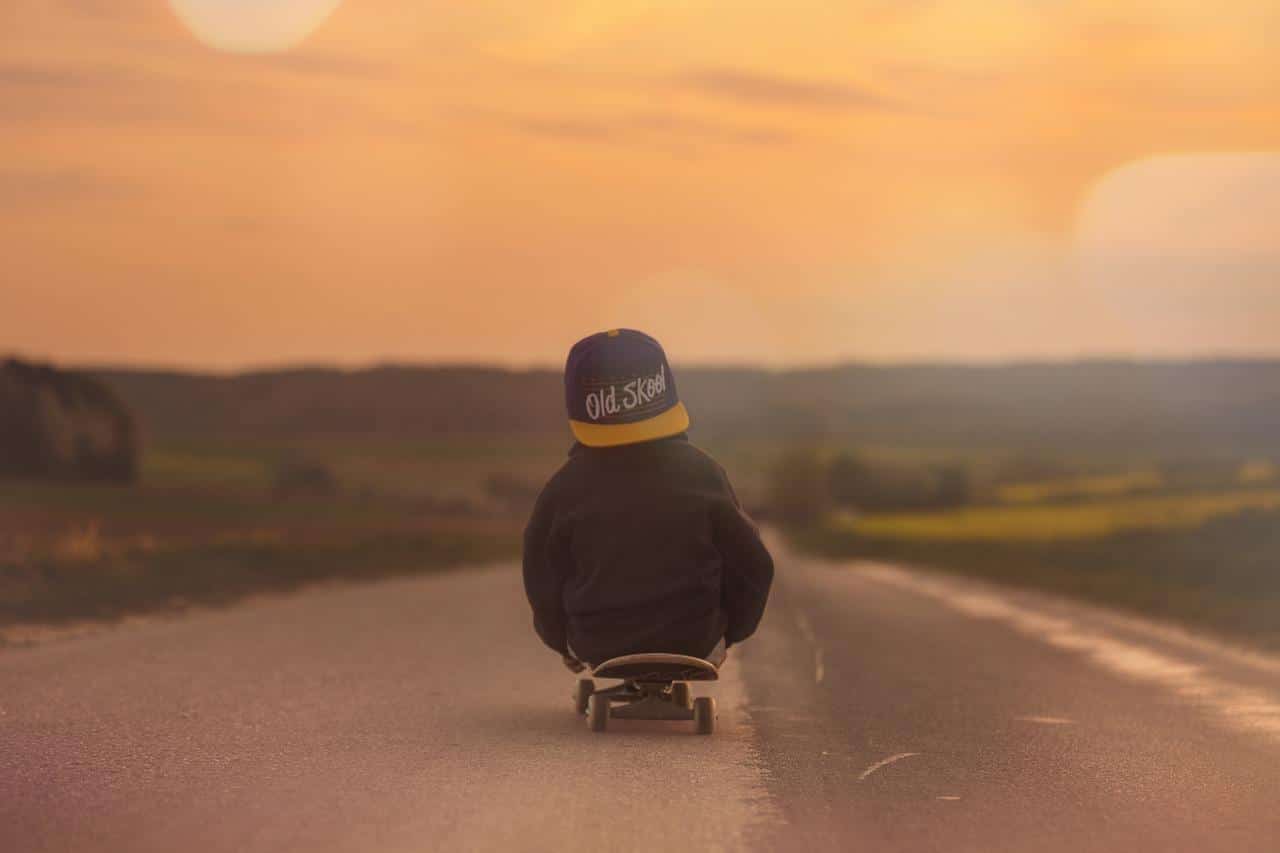 There is also the humble skateboard, which I was first introduced to as a child in the early 90's.  I never did get the hang of it and preferred to sit on it whizzing down the hill outside our house, or using it to transport a bucket of water to clean my favourite stones (strange, I know!).  Perhaps if I had taken my beloved skateboard to a skate park then I may have gotten more use out of it? Or maybe you need a bit more talent for that sport?!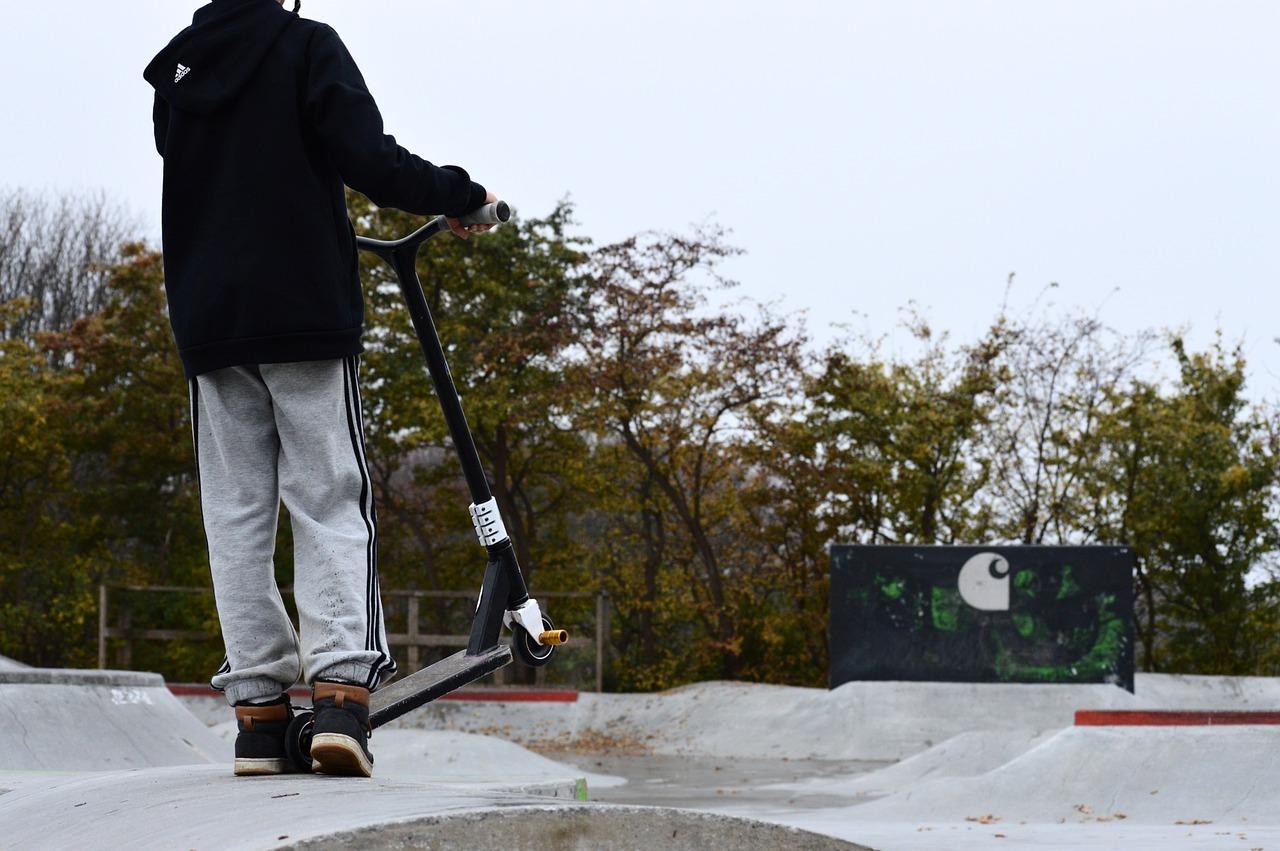 Whatever the sport you can always find great deals on equipment online, from scooters to skates and all the protective equipment you'll need check out Skate Hut.  I think we'll need to get a skateboard for the boys sometime soon and then we can practice a few tricks together!
What alternative sports do your family enjoy?
J x
* This is a collaborative post.