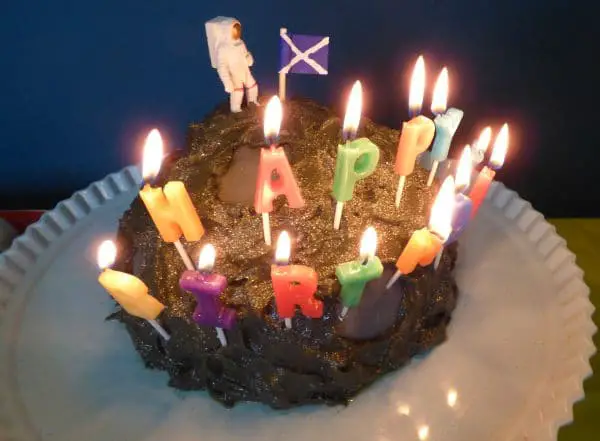 It was O's 4th birthday last week and we had a little party with his friends the weekend before to celebrate.
As usual when I'm stressed cleaning (why I thought I needed to clean so much before the kids arrived is anyone's guess?!) and getting things ready I forgot to take decent people-party photos.  But here is a snapshot of the party with a lot of DIY elements that might be of interest to others with small people who are interested in space!
First up we created this cardboard box rocket out of 2 boxes, lots of tape, a Stanley knife and silver spray paint.  It's not the perfect cardboard rocket, but the kids loved it and it was the hit of the party!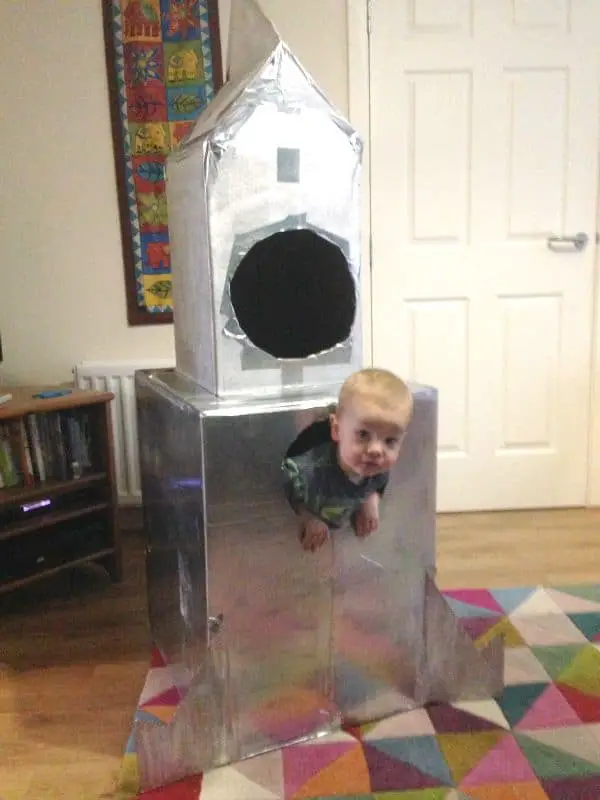 I painted a large rocket to tape to the door and lots of engines for the kids to play 'pin the engine on the rocket'.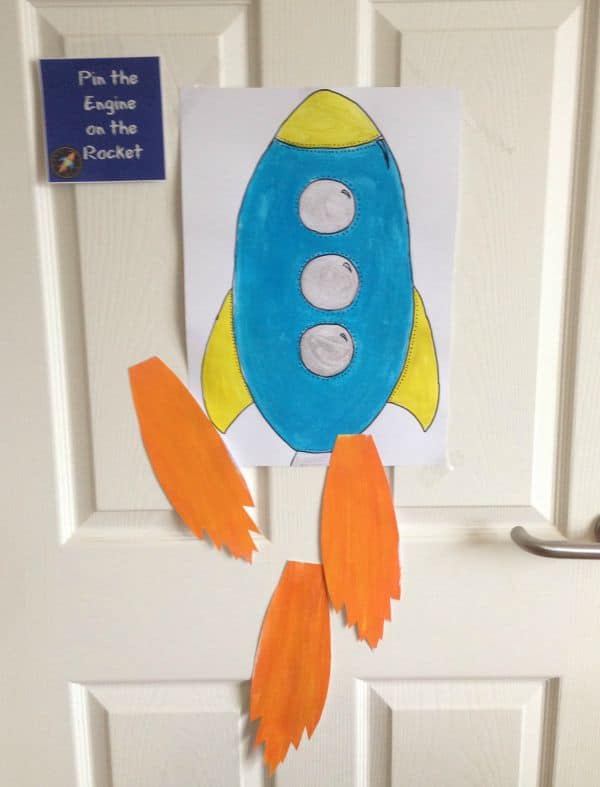 These rockets were printed from here, which the kids coloured in.  Attached to paper pockets (made of paper taped together), then the kids put a straw in the pocket and blew through it firing the rocket into the air! They worked really well!
We had planned to have some things outdoors in the garden, but of course after a week of sun, it was torrential rain and winds! We managed to get a gazebo up, only for it to fall over again in the wind.
Anyway our planned outdoor activities were buckets of balls for throwing with labels saying 'bounce, catch and throw these planets'.
A space rock hunt, with rocks I had painted with silver and blue glitter paint.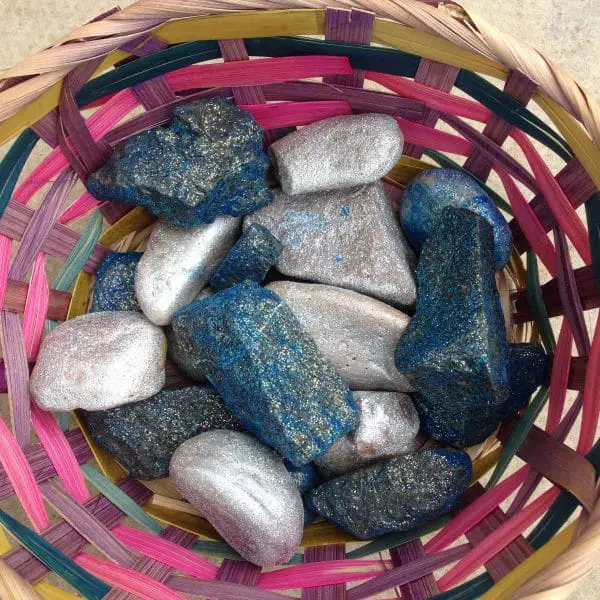 Finally I made some space slime with this method (using food colouring, glitter, PVA and Aldi's Almat laundry detergent).  I also added some little astronaut figures to play with in the slime (sorry forget to get photos!).
Of course there was food as well, Again, not many photos before the kids tucked in!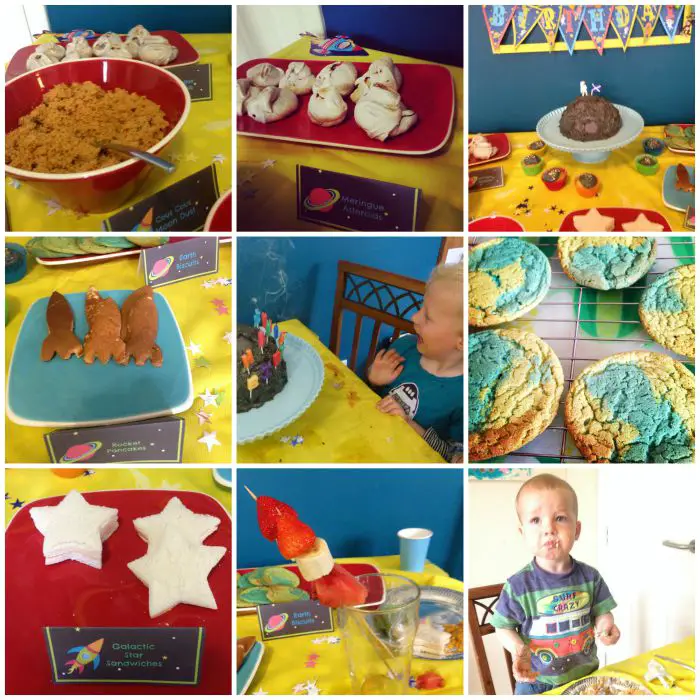 Aside the moon cake, we had cous cous moon dust, meringue asteroids, fruit rockets, star sandwiches, earth biscuits and pancake rockets.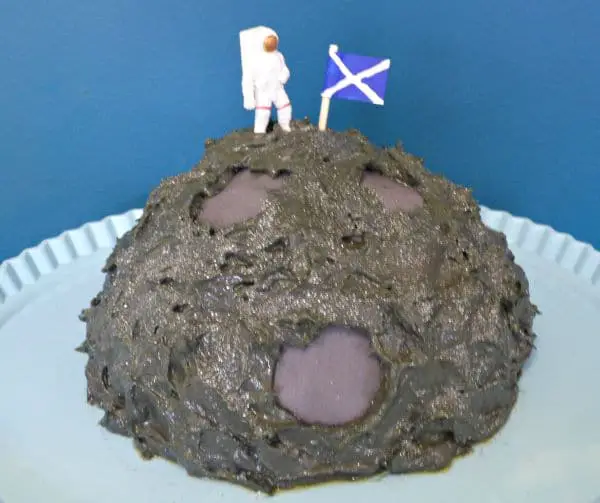 What themed kids parties have you organised?
J x