Easter madness has already begun in the shops with Easter eggs everywhere, I even saw a bizarre advert for a cheese Easter egg on Facebook!
Our kids get chocolate eggs (or other random shapes like sheep and trains…) from family and friends, so much so that I worry about the amount of chocolate they actually receive!  With that in mind I thought it might be of interest to see what other options are available for those who don't want to buy their kids more chocolate, but still want to get them something fun and practical.
Snuggly Rascals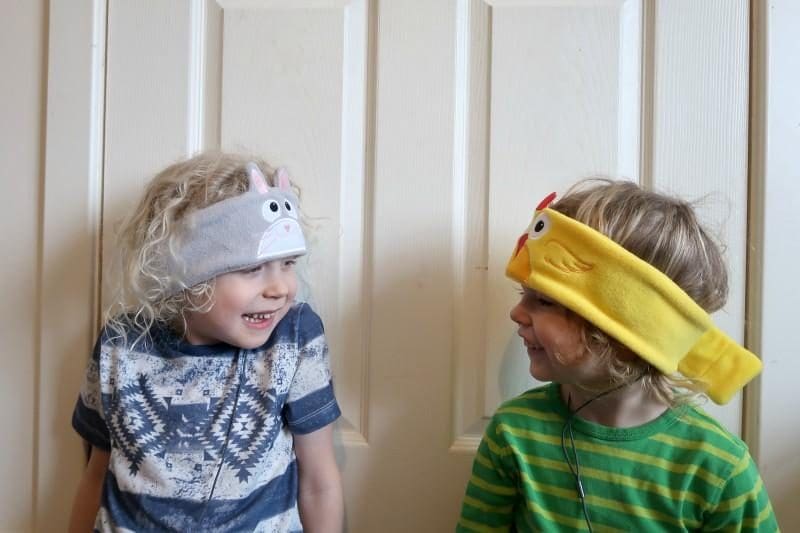 Snuggly Rascals headphones are flat speakers tucked into a cute headband.  There are a variety of different styles, including the rather Easter'y' chicken and a special edition bunny rabbit headband that the boys were sent.
Each headphone set has a 3.5mm audio jack connection which is fine for our iPads and laptop.  The headbands fasten with soft velcro and can be adjusted to any child's head.  It can even fit my head, although I do have a rather small sized head!  They will be great for travelling and help the children stay occupied and give them a little quiet space on plane journeys.
You don't need to worry about the headbands getting dirty or sweaty as you can easily remove the headphones and wash the headband in the machine at a low temperature.  As the headphones can be removed, they are also able to move around within the headband to get them in the correct place for your child's ears.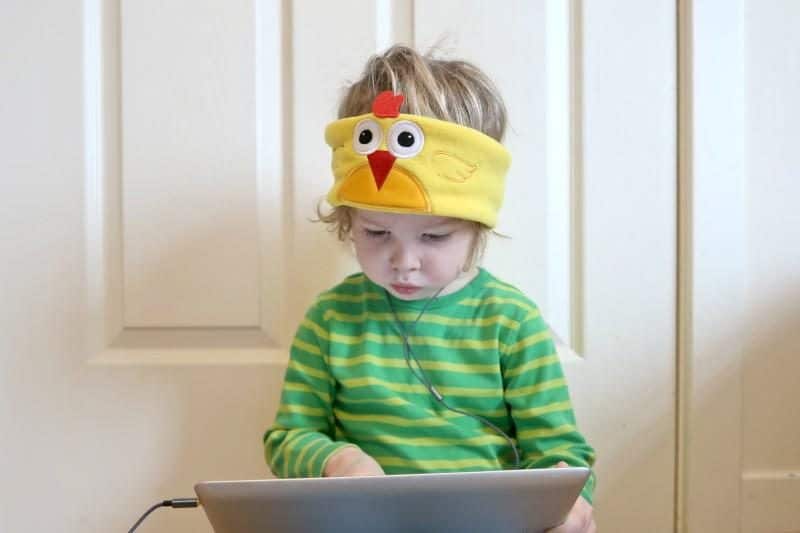 I love how cute these look on the boys and there are plenty of other choices if you don't want an Easter theme, including the popular unicorn and sweet little penguin.
Verdict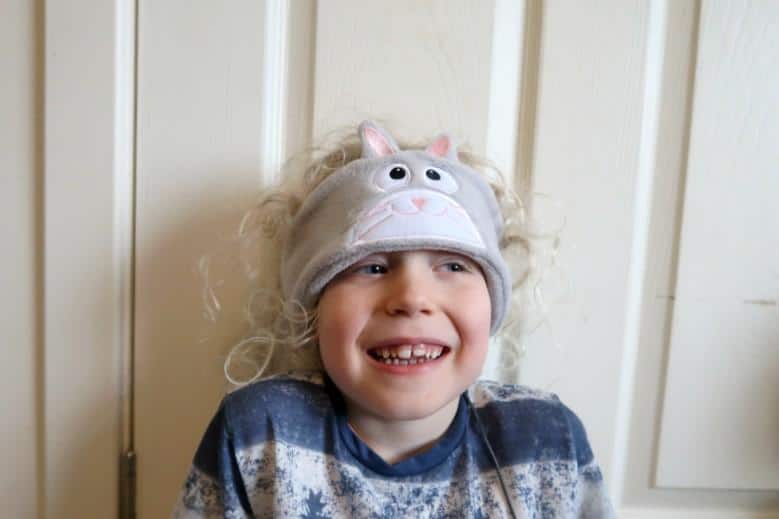 The boys LOVE their headphones and it definitely does make it easier for them to focus on their own apps on their tablets.  I can see them being particularly useful on flights, you could even take the headphones out and use them to help muffle the plane noise and let the kids get a bit of shut eye.
The fact that they are safer to use for little ears definitely has my vote, plus they are extremely cute!
Competition
Win your own pair of Easter bunny headphones for your child's Easter basket.  Simply fill in the form below, good luck!
* We were sent these headphones for the purpose of this post, however all opinions are our own.