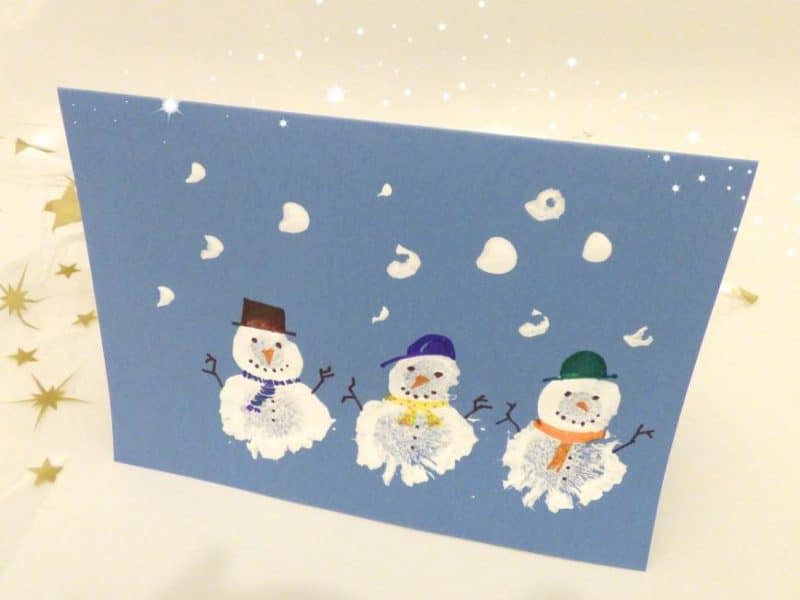 I love crafting with the kids, especially at Christmas when you just expect to see cute kid made cards and presents.  There are so many different materials you can use, but as my two love getting messy we decided to paint cards.
We chose a simple method of printing white circles with pom-poms and drawing on details when dry.
What You Need: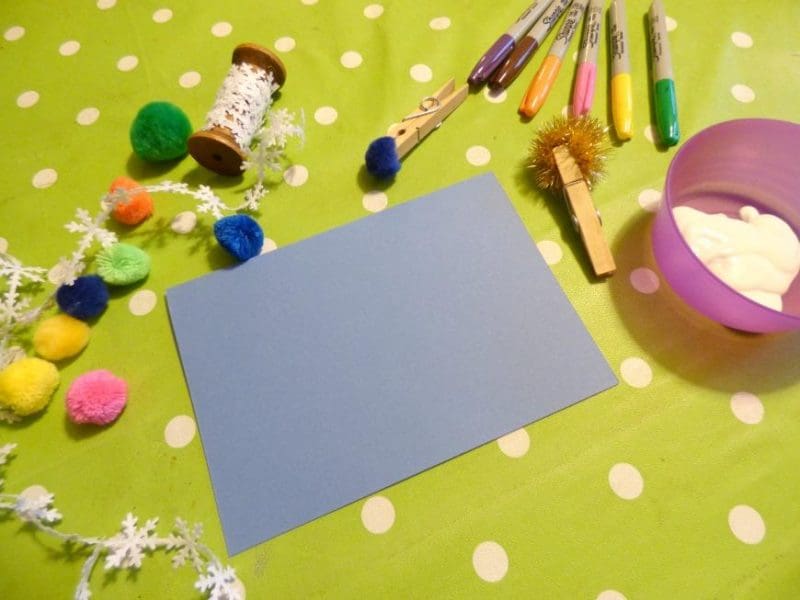 Two different sizes of pom-poms
Clothes pegs
White paint
Dark card
Pens
First attach a large pom-pom to a clothes peg and dip it into white paint and print the bodies of snowmen.
Do the same with a smaller Pom-Pom for the heads.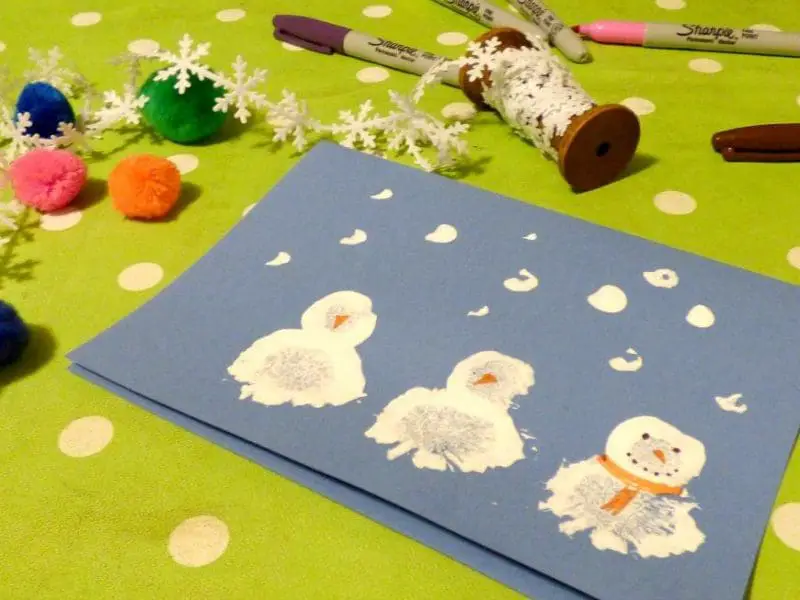 Make snow above the snowmen with a smaller pom-pom.
When dry, draw scarves, hats, faces and hands.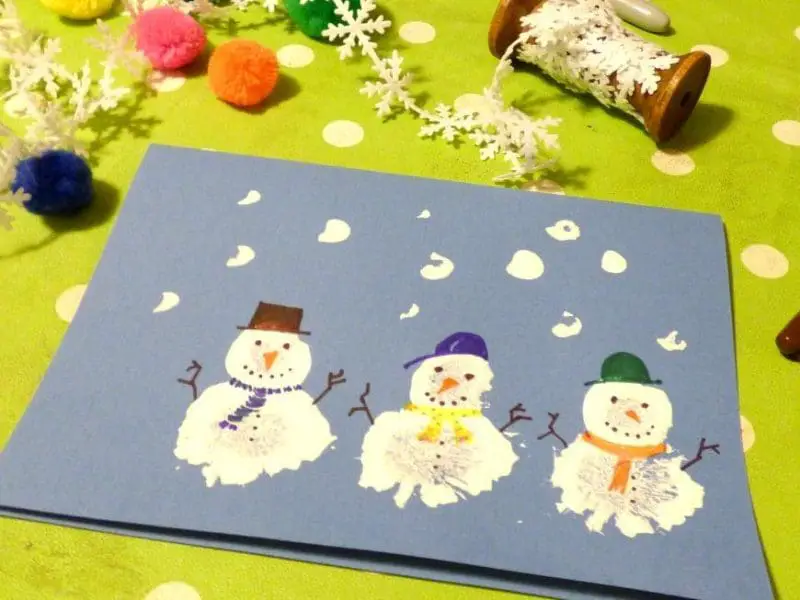 Ta-da!  A cute snowman card made by the kids!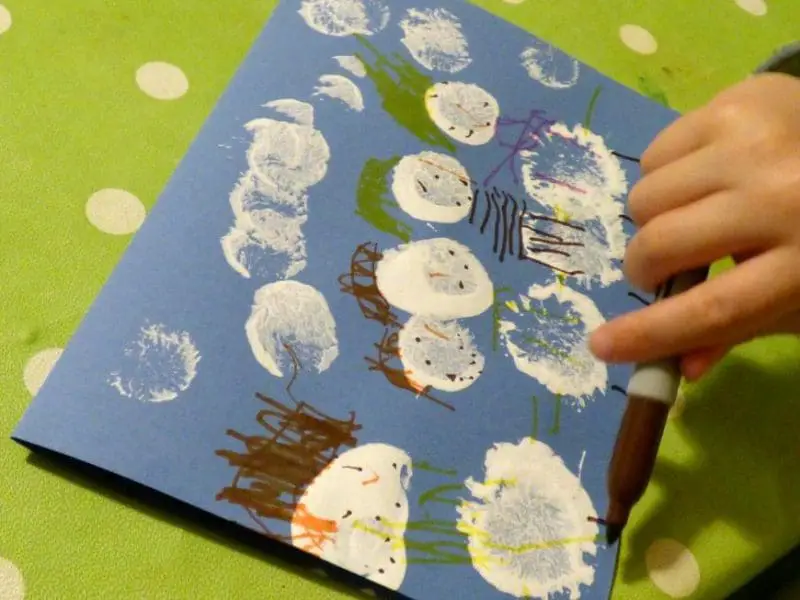 Once you have made one the kids will love making loads more for all their friends and family!
Check out Clare's Little Tots cute reindeer hand print card here and find a whole series of kid made Christmas cards over at Mum in the Madhouse here.
J x