Earlier this year the boys both began ski lessons and incredibly enjoyed it.  I was amazed at how quickly my eldest picked up skiing, going from not being able to move to whizzing down blue runs in just 3 lessons.  I can't wait to take them back to the slopes again for more snow fun!
We were sent new ski clothing for the children from Simply Hike, an outdoor specialist with a great selection of ski items.  There are currently some great prices of the ski stock, with more new products being introduced as we get toward winter.  Big brand names including Columbia and Didiriksons, so you know they will be great quality!
I chose a set of Manbi Supatherm base layer for each of my boys, including thermal socks.  They definitely kept them very warm on a mild summers day, without any other layers on.  Although I forgot how slippy the socks could be, the purposeful sliding across the living room floor and crashing into the kitchen cupboards wasn't really what I had planned when they were trying things on!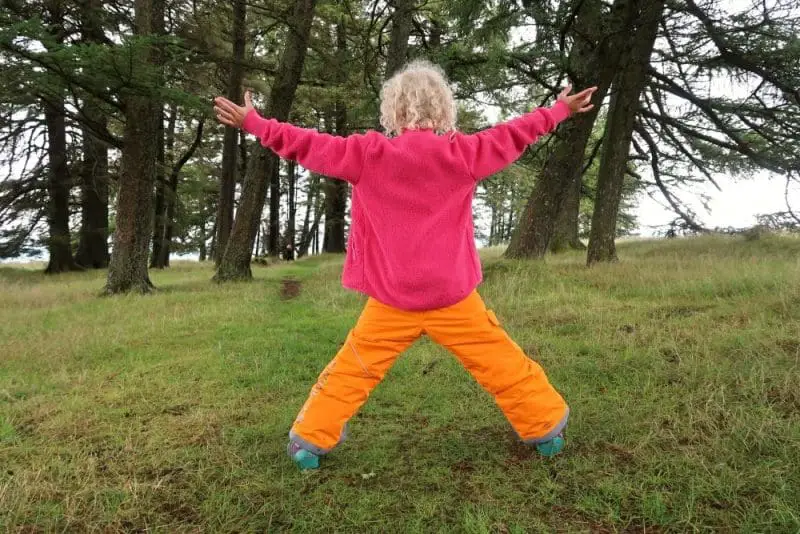 The next layer had to be a cosy Orsa fleece jumper.  Comfy and no hood, so it's much easier to wear as a layer under outer clothing.
My eldest was rather impressed with the Columbia Kids Bugaboo Pant in solarize (orange).  They are very bright and have adjustable sizing at the waist (brilliant for skinny kids!).  Slightly wider at the bottom, they will be great for going over ski boots.  Plus it has pockets.  I forget how important pockets are to children!  There was a little annoyance from our youngest when he realised his ski trousers don't have pockets like his brothers.  'But where do I keep my snacks, mummy!'.  Next time little one!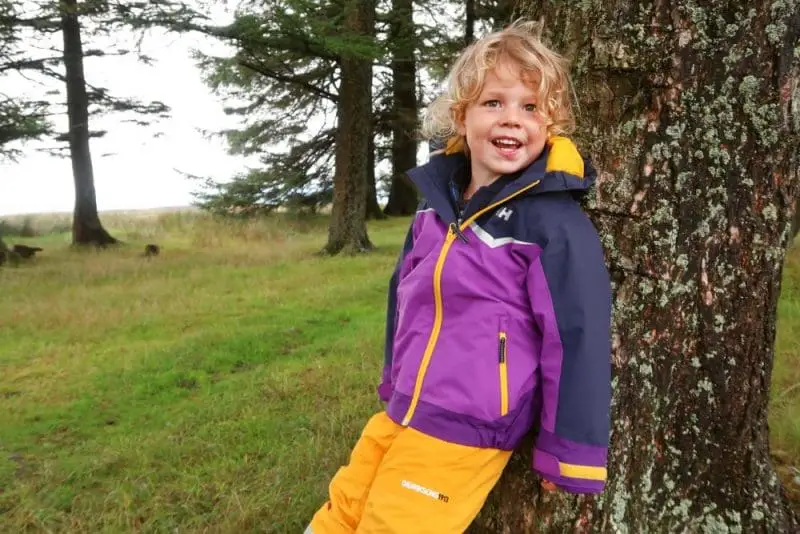 Littlest has the Didriksons Idre Ski Pant in Mandarine.  There are dungaree style straps to keep them up and the velcro at the side can tighten or loosen them.  The Helly Hansen Kids Shelter Jacket matches the trousers perfectly (complete coincidence on my part!), but is perfect as a top layer for skiing.  Or simply for out walking in the rain and cooler weather.
Our eldest also has a Didricksons Kids Harje Jacket in Fuschia, which is an insulted ski jacket.  I can see him skiing off down the slope happily in this, plenty of movement in the arms for using ski poles too.
We already have hats, goggles and gloves from last year, although I can see that they would love a new hat too.  Especially considering that I got a new yellow Barts bobble hat!
Littlest is obsessed with his bobble hat and as my old one wasn't that warm, I thought I would choose this bright yellow Beanie.  I do love some bright colours, especially on grey winter days!
The adult ski selection was just as good as the kids, with plenty of choice ski trousers and jackets, plus all the necessary base layers.  I particularly like the look of their colourful ski socks and cosy jackets with fluffy hoods.  Perfect for the snow in Scotland!
Have a look at Simply Hike's ski collection here and bag your own purchases ready for the winter season!
* We were sent the ski wear for the purpose of this post, however all opinions are my own.