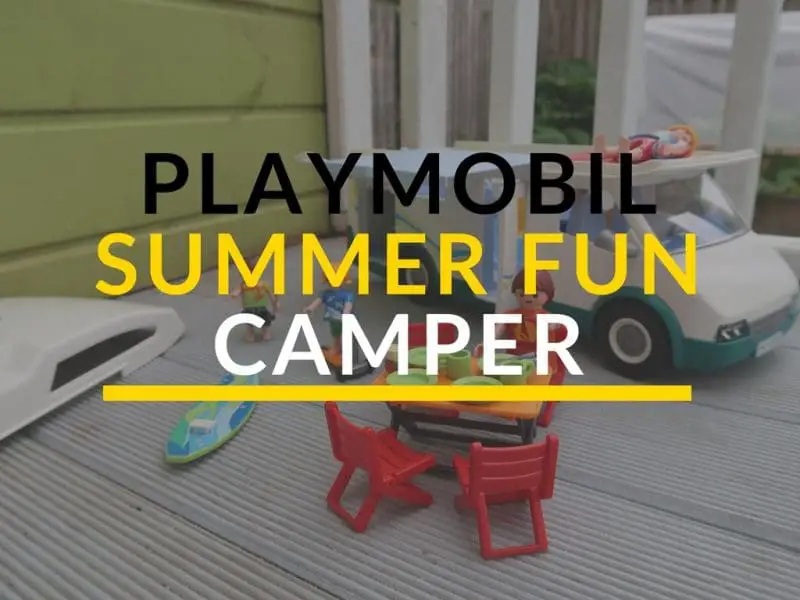 My boys are both so very different, yet they can still get on very well and enjoy playing with similar toys.  However, they have a tendency to play with the same toys in completely different ways.
We were sent a Playmobil Summer Fun Camper to review and I knew that my two would have great fun with it.  As predicated they both loved it.  My eldest had great fun driving it around whereas the youngest was much more interested in playing with the figures and setting up camp.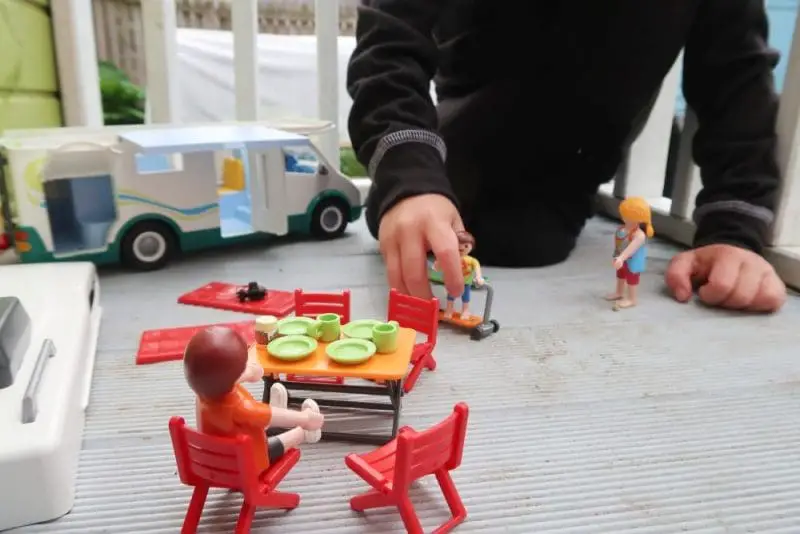 The camper comes with 4 figures, 2 adults and 2 children.  They also have a table and chairs, a bed each, scooter, surf board, camera, crockery, cutlery, food, drink, pots and pans.  It even comes with a fire extinguisher!
The table and chairs pack neatly away into the roof compartment, the other larger items can fit into the compartment at the back of the camper, accessed by a door.
Of course, the favourite for our youngest is setting up scenes for the family, especially getting the mum surfing everywhere!  If only I could surf, I wish I was that cool!
I like how simple the fixing is to keep the Playmobil person on the surf board.  A little square that slots neatly between the feet ensures they don't fall off.  This is of course what Playmobil is all about, well thought out design and a place for everything.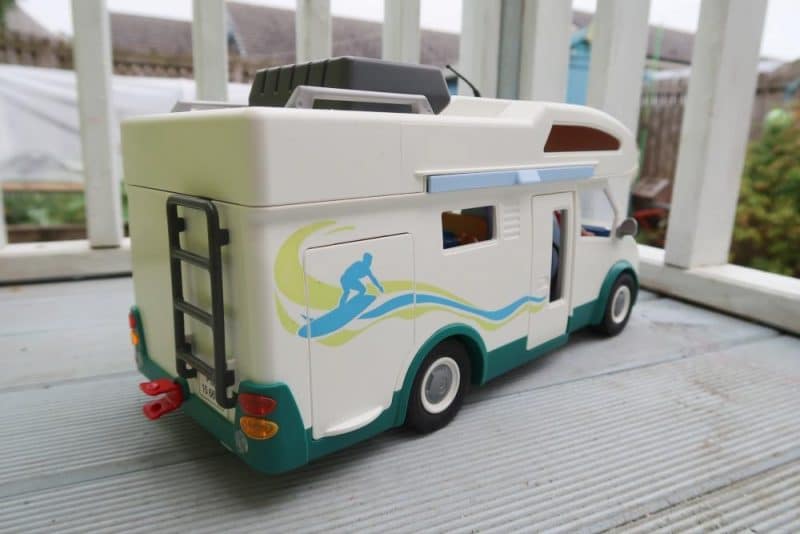 We'll definitely be looking at buying some more Playmobil items this Christmas, they are great for play with younger children.
* We were given the camper for the purpose of this review, however all opinions are my own.