We had a fantastic weekend in Newcastle visiting the sights and enjoying a relaxing weekend away.  It's not often I would say that a weekend away with the kids can be relaxing, but it really was.
We stayed at Newcastle Roomzzz aparthotel and if you have never heard of an aparthotel then you are definitely missing out!
Roomzzz Newcastle
Roomzzz aparthotel in Newcastle is literally around the corner from the station, so it's perfect for travelling into the city for the weekend.  You can also park nearby at various car parks, including the station car park (around £16-£20 for a weekend) and Dean Street car park (it cost us £15 for Friday-Sunday).
When you arrive at Roomzzz it is just like you are entering a hotel, with a similar layout to hotel reception areas.  Once you are checked in you can head up to your room via the beautiful stairwell or lift (the kids still love the novelty of a lift!).  We had requested a family apartment and were delighted to see that it was a great size.  It contained a double bedroom, shower room and then open plan living, kitchen and dining area.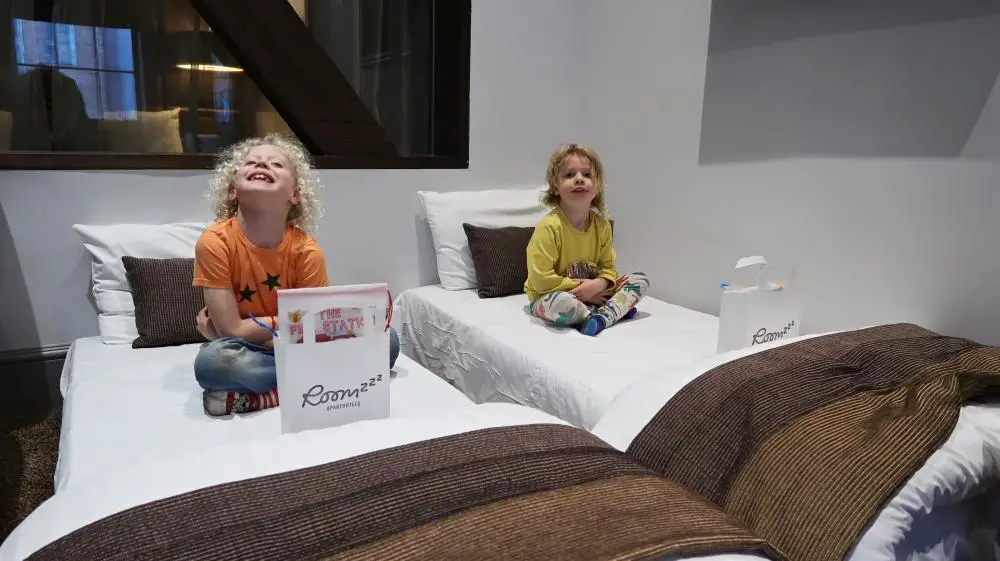 The boys had two single beds set up in the living area to sleep in.  They loved having their beds in the living room and went to sleep quite happily both nights we were away.
Despite being next to the railway our bedroom was still very quiet and we couldn't hear much noise.  Not quite the same for the boys as they could hear trains and cars outside, but fortunately that didn't wake them up too much.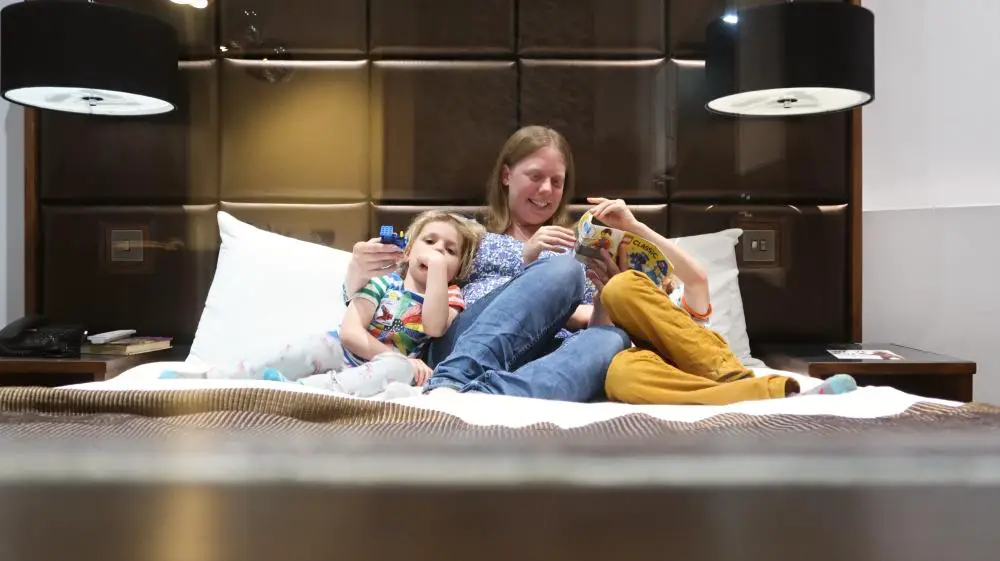 In our bedroom we had a double bed, bed side tables and a wardrobe with a small safe for valuables.  It was small but perfectly adequate when you have all the extra living and dining space too.
Of course little ones like to come into our bed for cuddles and to play their favourite game of 'lions and tigers'.  Apparently the game requires getting into our bed and pretending to sleep!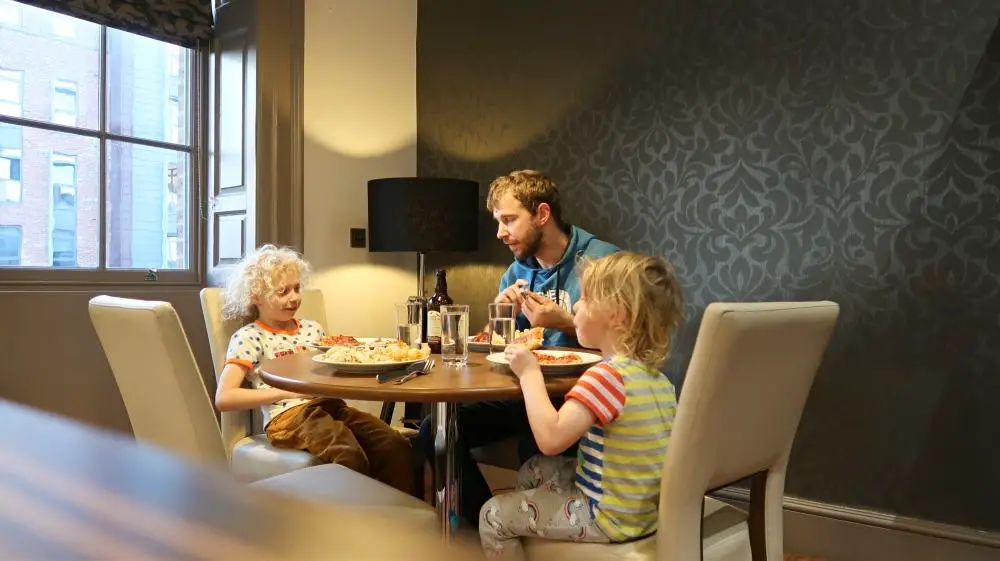 The dining table was just the right size for our family of 4, we ate in both evenings which definitely saved on eating out.  Plus our two were both in pretty crazy moods in the evening so dining-in saved our sanity.  We didn't need to worry about keeping two crazy children at a table and entertained whilst waiting for food.
We visited the mini Sainsbury's and Marks & Spencer's shops at Newcastle station round the corner.  They are the nearest food shops, although I'm sure it's not too far to find bigger supermarkets if you have a car.  You can also find a variety of meals and snacks to buy at the reception of the aparthotel, including mini tubs of ice cream!
The kitchen has everything you need, plenty of cupboard space, a microwave, fridge with a small freezer tray, 2 hobs, an oven and a dishwasher.  Of course there are also the smaller items, such as pans, baking trays, cutlery, knives and most importantly a bottle opener!
We also had a sponge, washing up liquid ready to use too.  They really have thought about everything you would need in the kitchen, basically the same as you would expect at a self catering cottage.
The breakfast bar is a good place to build Lego, although the kids mostly liked it for the spinning chairs!  That's also where they chose to have breakfast each morning, using the Grab and Go breakfast service.  You can pop downstairs to choose from pastries, fruit, yoghurt and hot drinks.  The children filled up a bag each to take upstairs and devour their breakfast goodies!
For entertainment there is a television in the corner of the living area if you would like a quiet night in, or when the kids are up early! Plus there's plenty of floor space to play on, although you may need to remind little ones that they can't stamp or jump on the floor!!  Our two loved all the space to play in and could easily entertain themselves with the few toys they brought with them.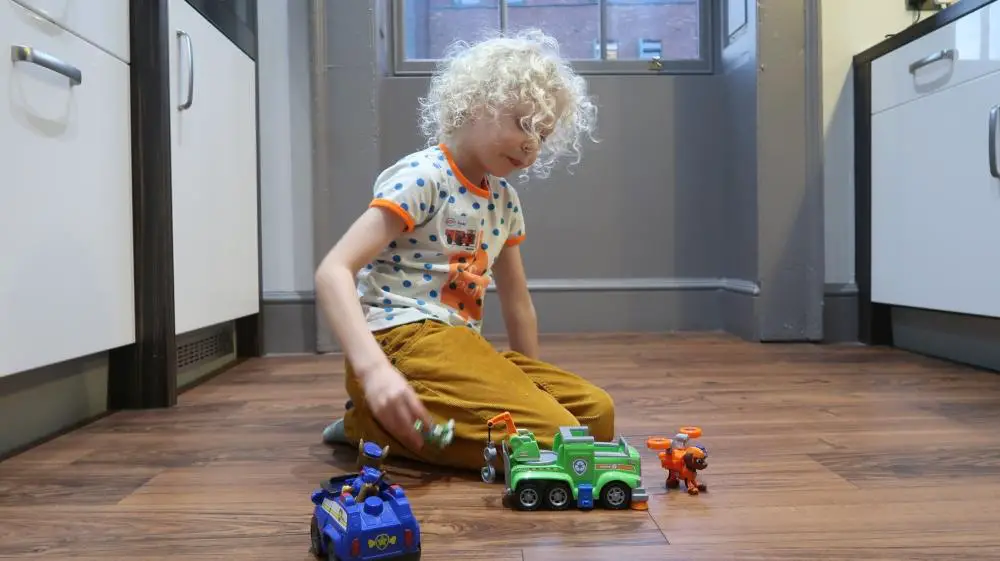 There are plenty of chairs for everyone to snuggle up on, read a story or just chill for a while.  Plus a desk if you need to keep up with work whilst you're away.  The only thing that was missing from our room was a coat stand and hooks in the hallway.  It would be great to have somewhere to hang the bulky winter coats and keep shoes out of the way.
As this is an aparthotel rather than a self catering property the apartment is serviced every day. It's great to know that you can come back to a lovely clean apartment with fresh towels each day.
Of course we didn't stay in the aparthotel all day, we had to explore Newcastle too!
Newcastle With Kids
Newcastle has plenty of places to visit with children and most places are only a short walk from Roomzzz aparthotel. We first went for a walk along the quayside to see the Millennium bridge, which gave a great view along the river.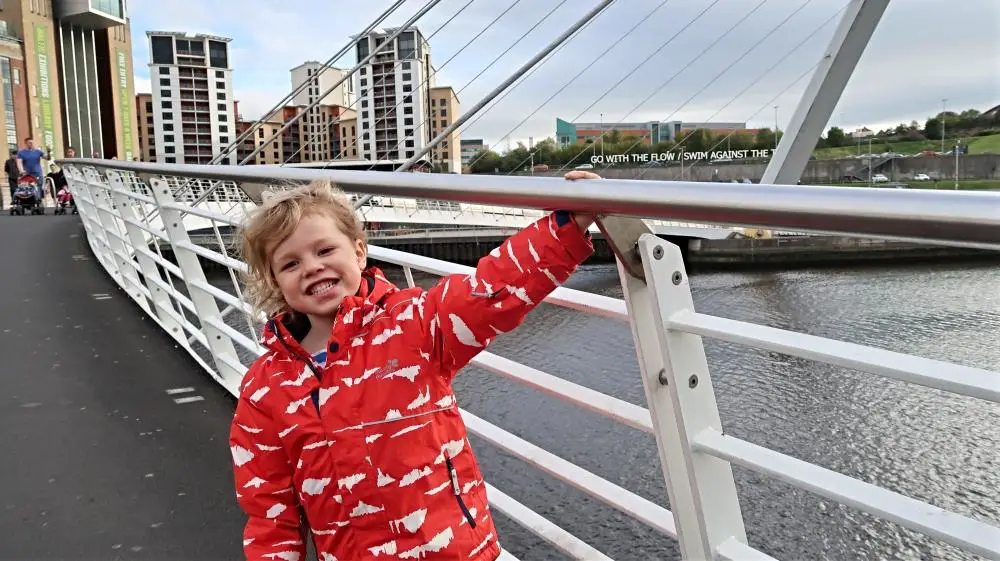 We also found a little children's play area beside a fish and chip shop.  They had a small kids play structure, a little climbing wall and plenty of sand littered with sand pit toys and deck chairs.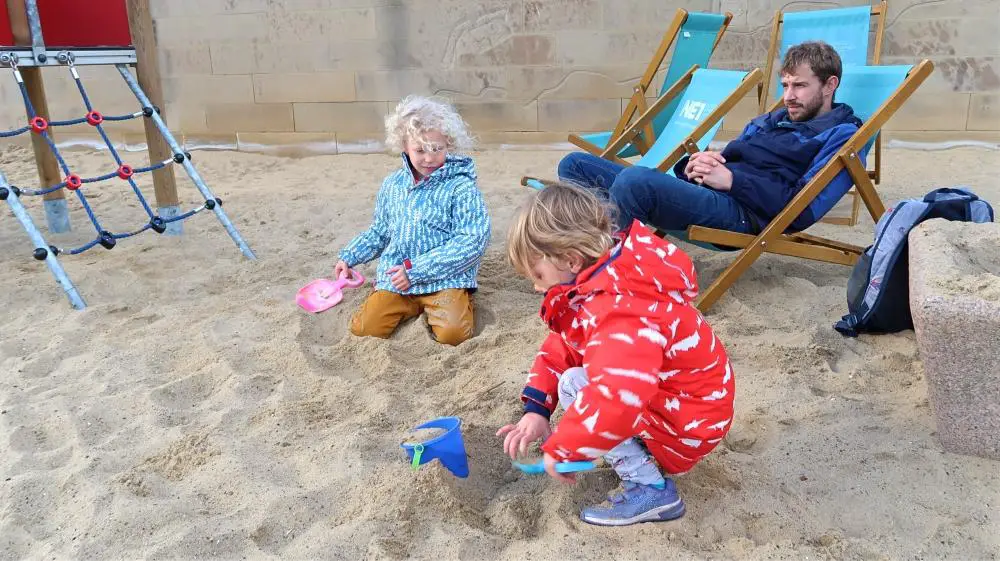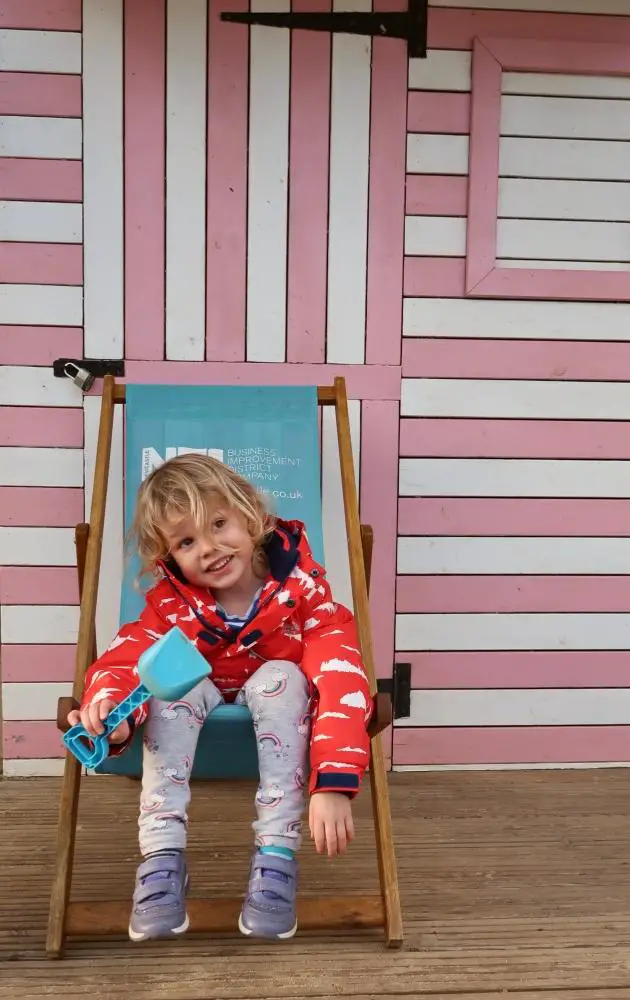 On the Saturday we chose to visit The Centre For Life, which is basically a fantastic compact science centre.  The curiosity zone was the boys favourite part, where they spent plenty of time trying different tasks before we headed to the planetarium for a show and explored the robot exhibit.  They also have science shows, a 4D motion ride and an experiment zone for 7+, although our 7 year old didn't want to do them on our trip.  We easily spent half a day there!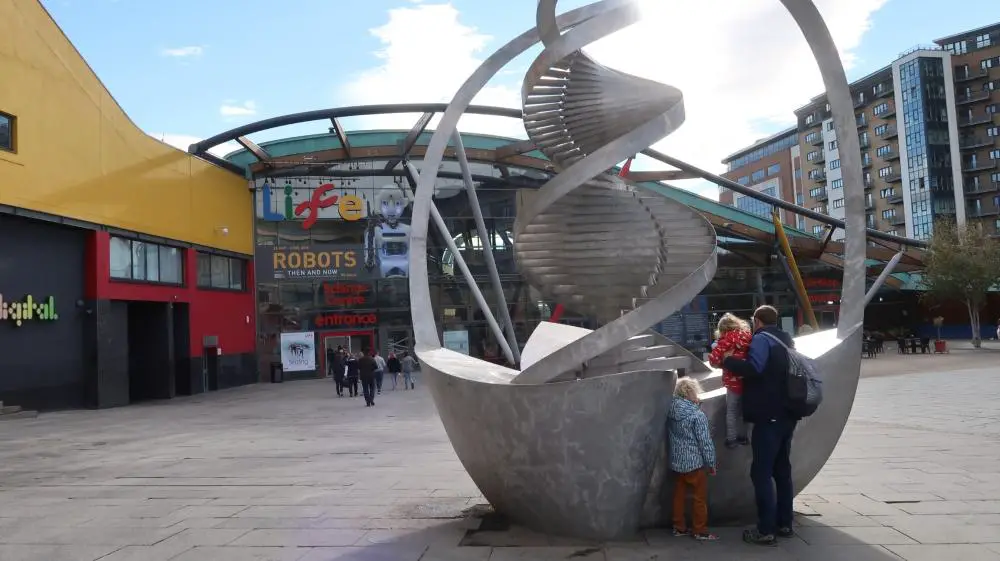 Littlest particularly enjoyed playing with the spinning disks and experimenting with ways to keep the wheels spinning.  It was definitely a popular part of the curiosity zone!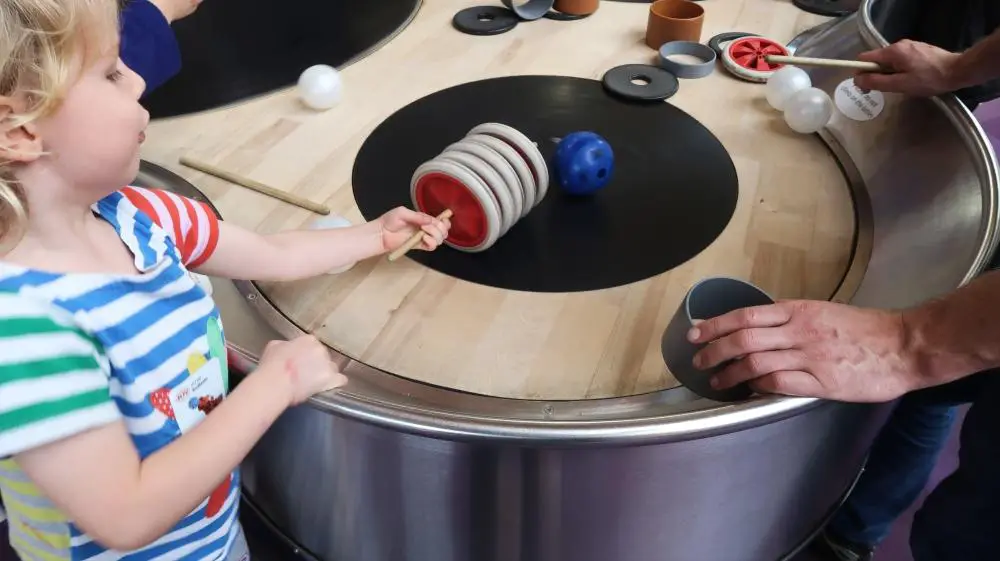 Next we headed over the road to the Discovery Museum (free entry) which has a variety of rooms and we didn't manage to explore it all!  A steam powered boat, Turbina, fills the ground floor and each floor has a variety of exhibition spaces.  There is also an interactive science maze for children, water play area (£1.50 per child) for under 7's, a play and invent area and galleries telling the history of the area.  We didn't have time to visit every part here, so it's definitely one to go back to!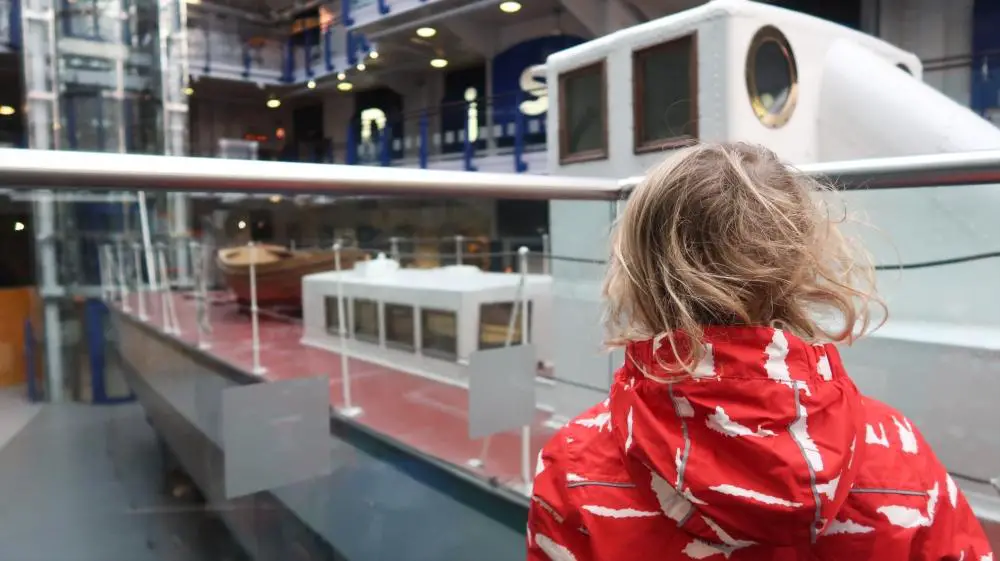 On Sunday we headed round the corner to the impressive Newcastle Castle, which is right in the middle of the town, split by the railway line built by the Victorians.  The Black Gate and keep still remain, with restoration to keep them intact and open to the public.
It was interesting to read about the history and how the castle was used by locals once it had fallen into disrepair.  Now you can learn the history and also climb to the top of the keep for a brilliant view across Newcastle.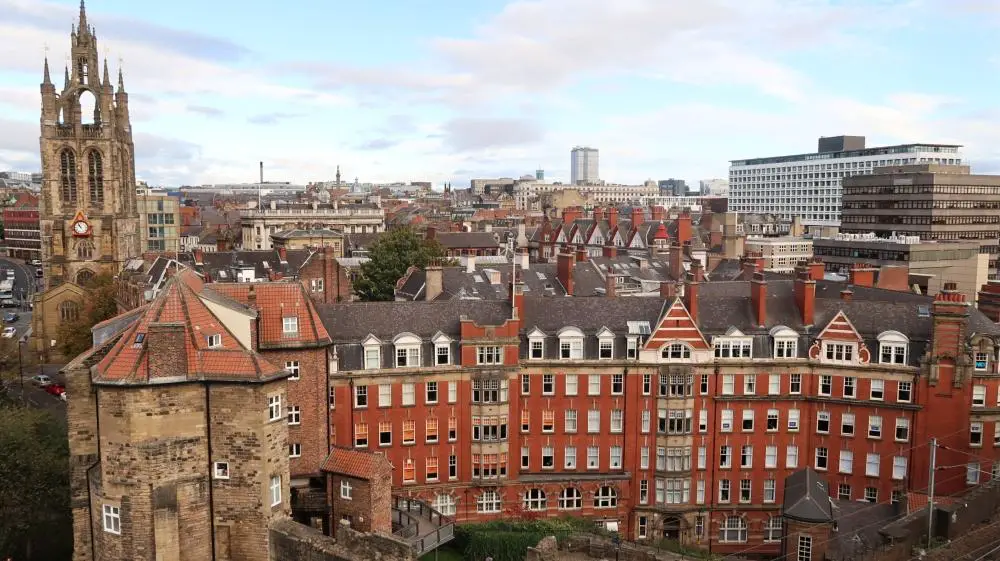 Our final stop before leaving Newcastle was to Seven Stories, the National Centre for Children's Books.  Seven Stories has seven floors of books, exhibitions and story telling for children.  There is also a brilliant book shop and cafe, plus a variety of different things going on each day.
When we visited there were a variety of sea life in the basement and the kids loved hearing about the different animals and holding starfish.  On further floors there were book reading areas with discovery boxes for younger children.  Exhibition spaces for kids about Alien's Love Underpants and plenty of the original artwork and sketches on display.  The kids favourite part were the storytellers in the attic, we had two stories in the dark for Halloween and my two loved it!  There are various events on at Seven Stories that are suited to older children, but I think most of the exhibition spaces were more suited to younger children up to the age of 5.
There are plenty of other places to visit around Newcastle, easily accessible by foot, Metro or the handy bus links.  If it had been a bit warmer we may have taken the Metro down to the beach, as it's really not that far away either.  Newcastle is definitely somewhere we would head back to again!
* This is a collaborative post with Roomzzz Aparthotels, however all opinions are my own.