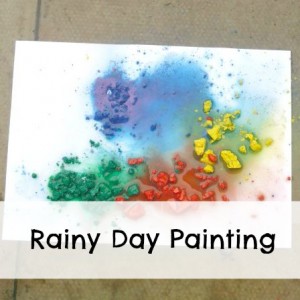 Whilst you have all been enjoying the heatwave, in Scotland we've been having quite a few rain showers and even some thunder and lightning.
However, I thought we would take advantage of the rain and create some rain paintings that I had been waiting to try with O.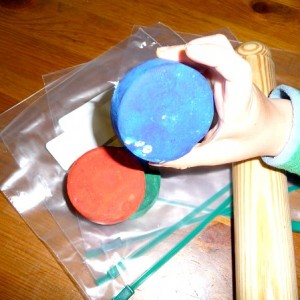 These are very simple to make, all you need is card and powder paint.
We didn't have any powder paint so we smashed up some big watercolours we had.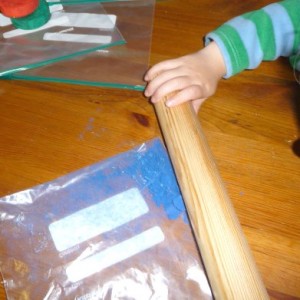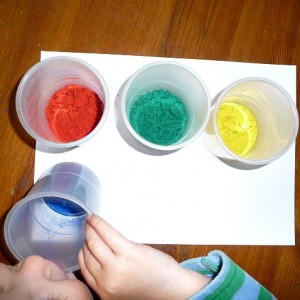 After we had crushed the paint, O sprinkled some onto the white card (best to crush it into dust, not like some of ours!).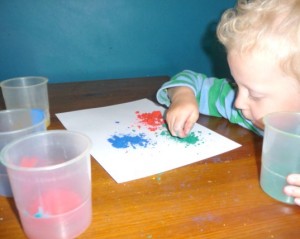 We carefully carried it outside and watched the rain do it's work from inside the patio windows.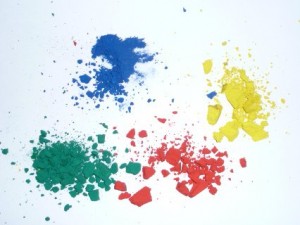 It didn't take long for the paint to run and mix.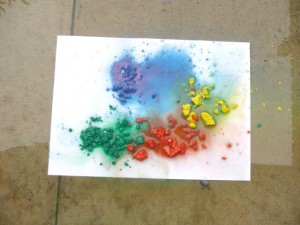 After they dried they looked like this.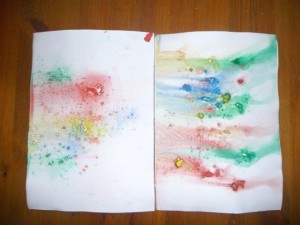 If it's not raining you could try using the sprinkler for the same effect, it's interesting to watch as the rain batters down and interesting to discuss colour mixing too.
Let me know if you try it!
J x