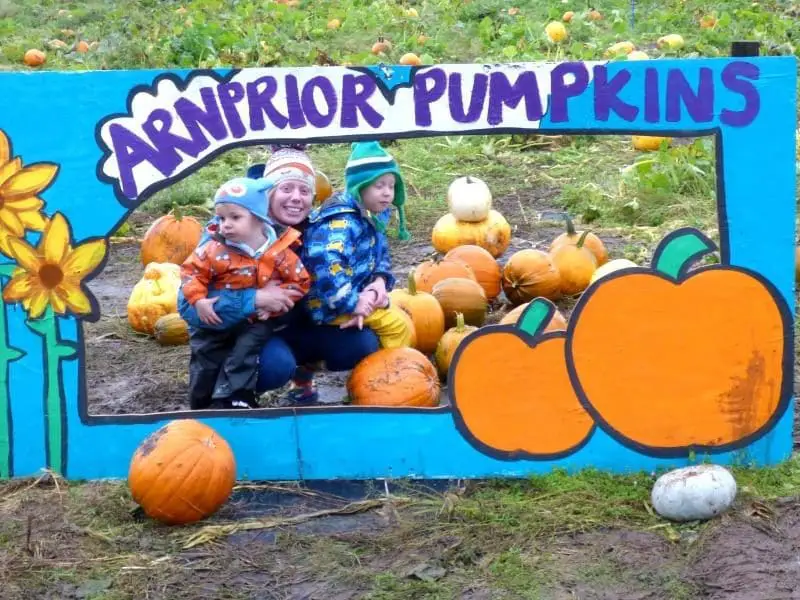 Last year I heard about a pick your own pumpkin site just outside Stirling, but we didn't know anything about it until after Halloween and the farm was shut.  So this year I made sure that we knew exactly when it was open so we could pick our ow pumpkins for the first time.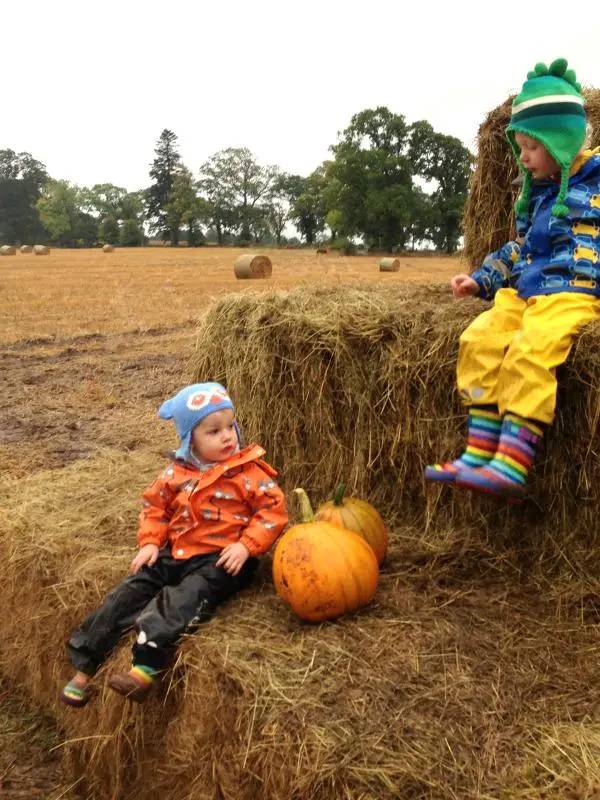 The PYO pumpkin patch we visited was at the village of Arnprior, located on the A811 out of Stirling toward Buchlyvie and Balfron.  Arnprior pumpkins is easy to find as the village is pretty much linear along the main road and there are plenty of signs pointing out where the parking is.
From where you park the car it's a short walk across the road and past a giant haystack pumpkin to get to the field.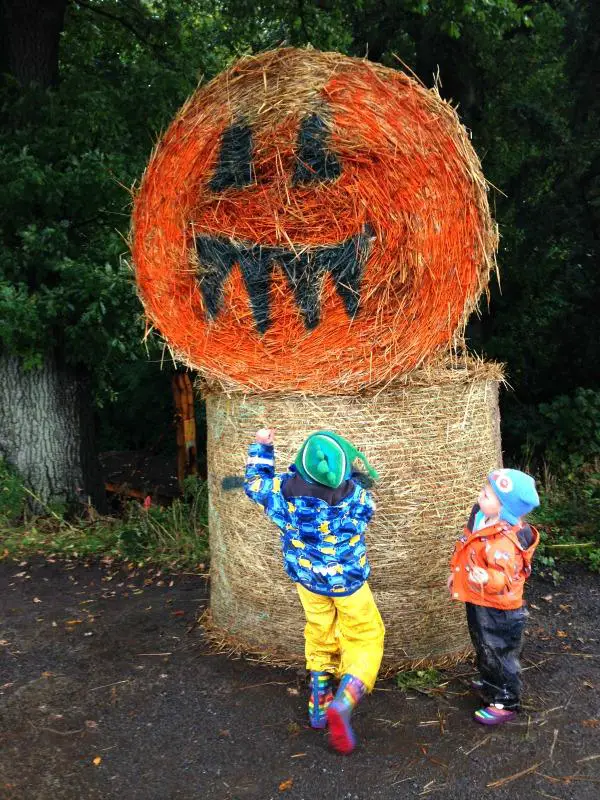 Please note that it is a farm and it's VERY muddy, so wear wellies and kids should probably wear waterproofs in case they fall over or sit down in the mud.  Wipes are a good idea too!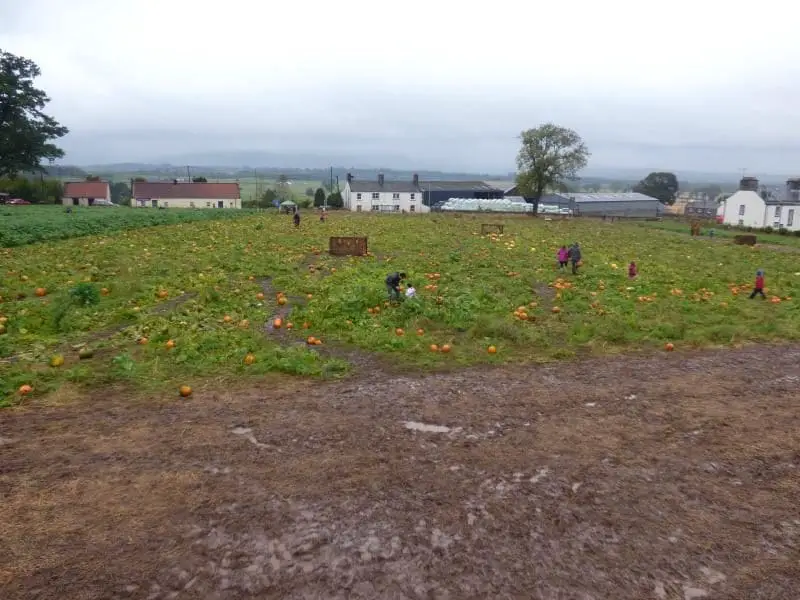 We were pleasantly surprised at just how much they had on offer on the day.  Aside the pumpkins themselves you could pick your own turnip or dig potatoes, a chainsaw carver was carving wooden pumpkins and other items and you could get some tasty food and drinks too.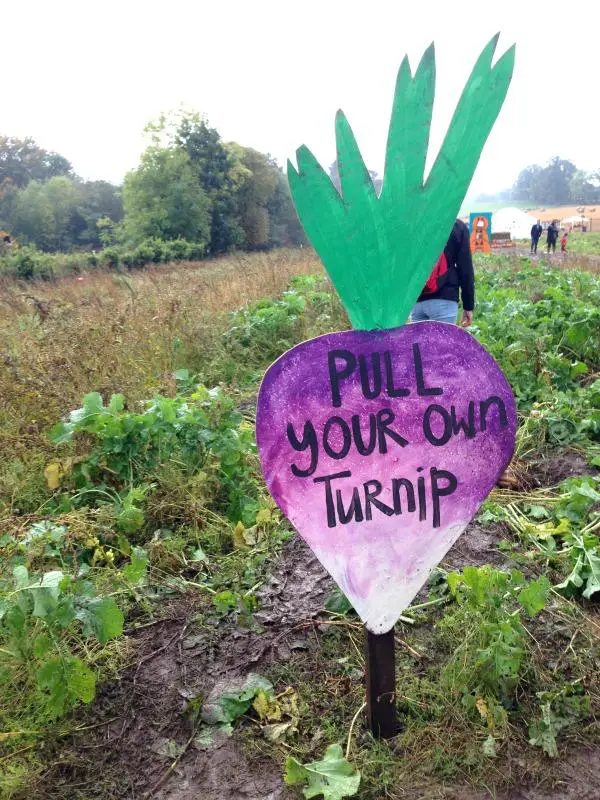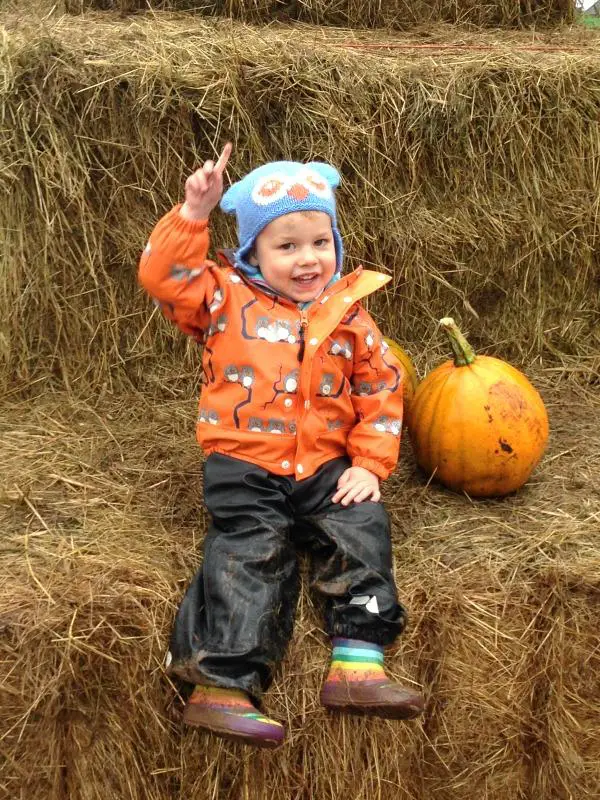 At the face painting littlest chose to have pumpkins painted on his face and there was also balloon modelling available, which we didn't have enough money for, plus I knew with our luck the balloons would burst on the way home!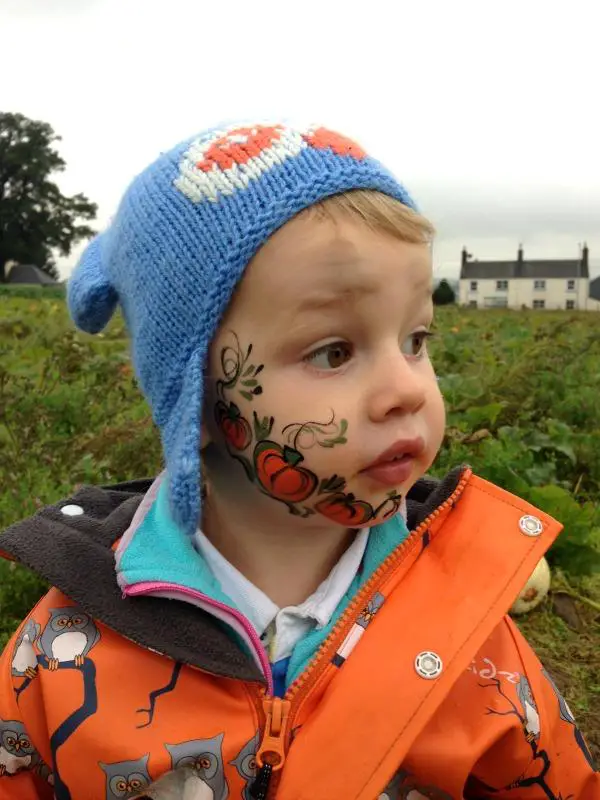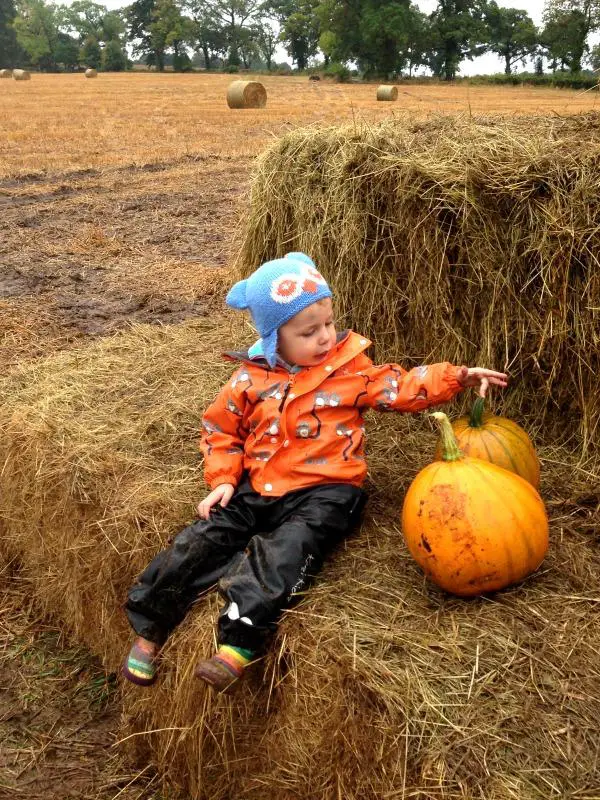 There were pumpkins littered everywhere, along the paths, stacked up on giant wooden reels and around all the haystacks and picture props.  Plenty of opportunity to take great photographs if the kids are willing (ours weren't particularly!).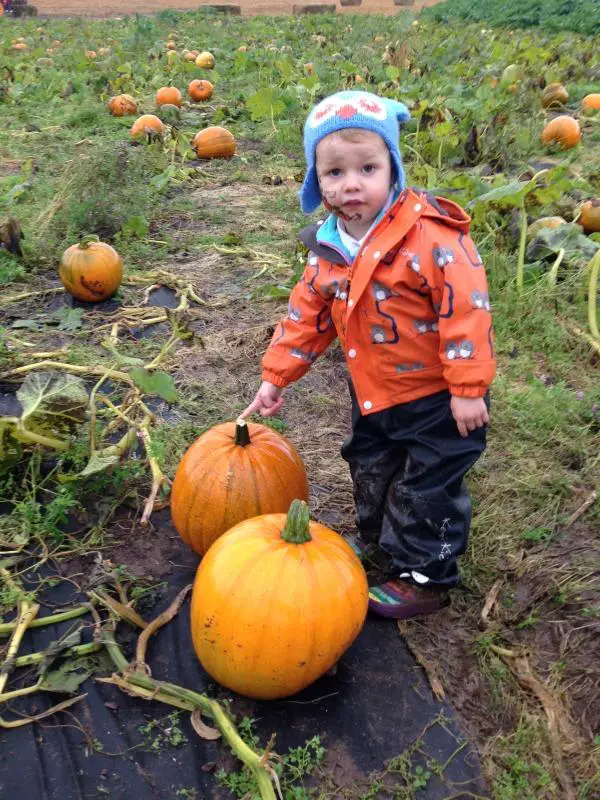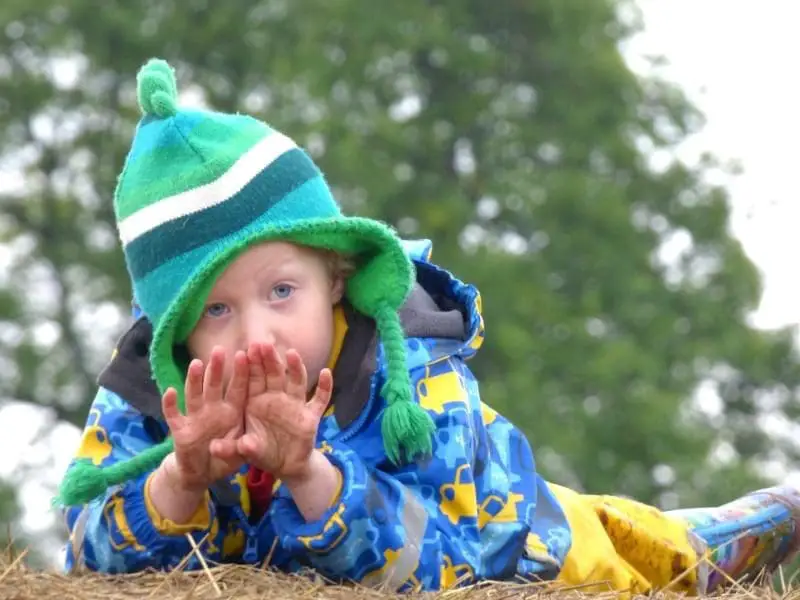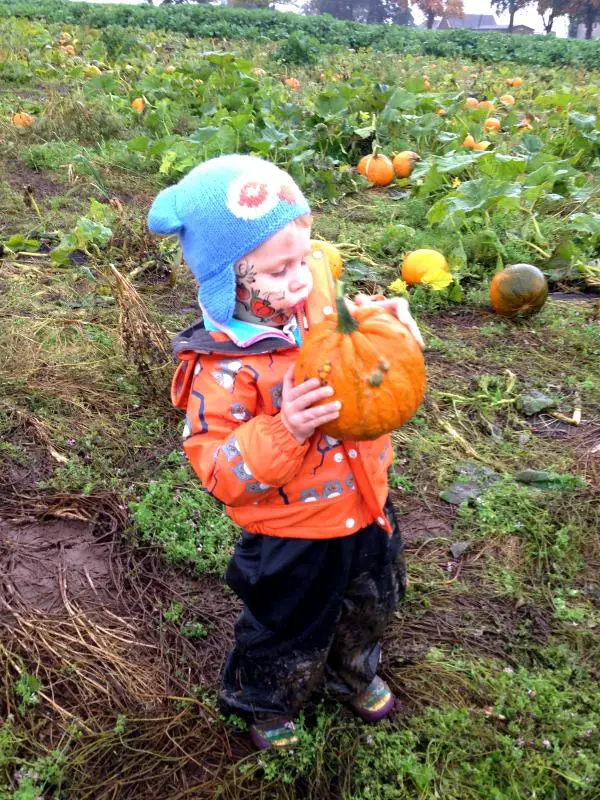 There were pumpkins of all shapes and sizes ranging from small £5 ones through warty or white pumpkins all the way to £12 for the largest pumpkins.  The boys spent some time choosing which pumpkin they wanted and biggest chose a medium size orange pumpkin and littlest chose a small orange pumpkin.  I decided I wanted a warty one too!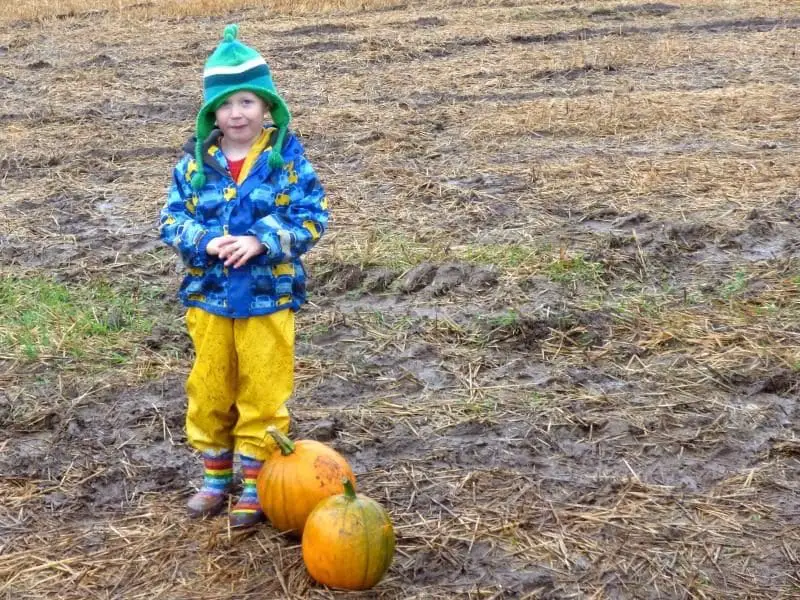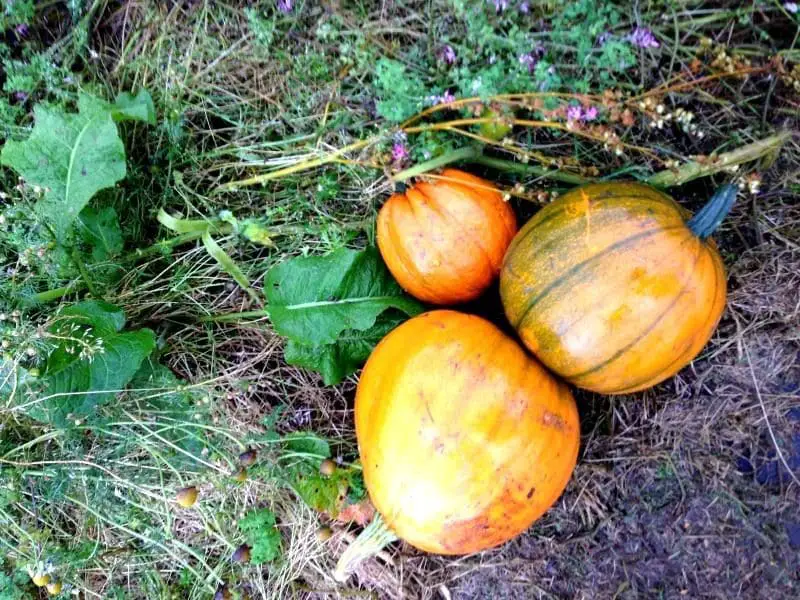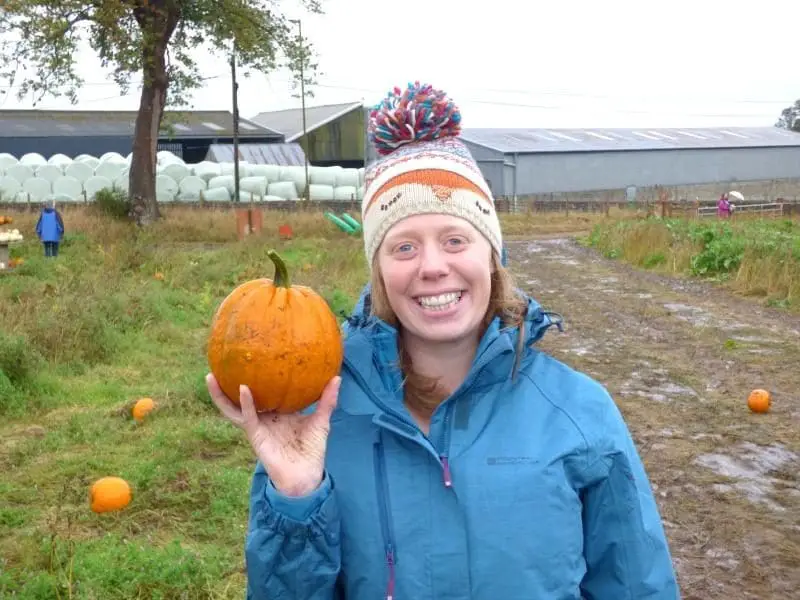 Another area had some balls and a wooden board painted with giant pumpkins with open mouths, pefect for the kids to throw balls into.  They will get very muddy hands here though, so this is where the wipes come in handy!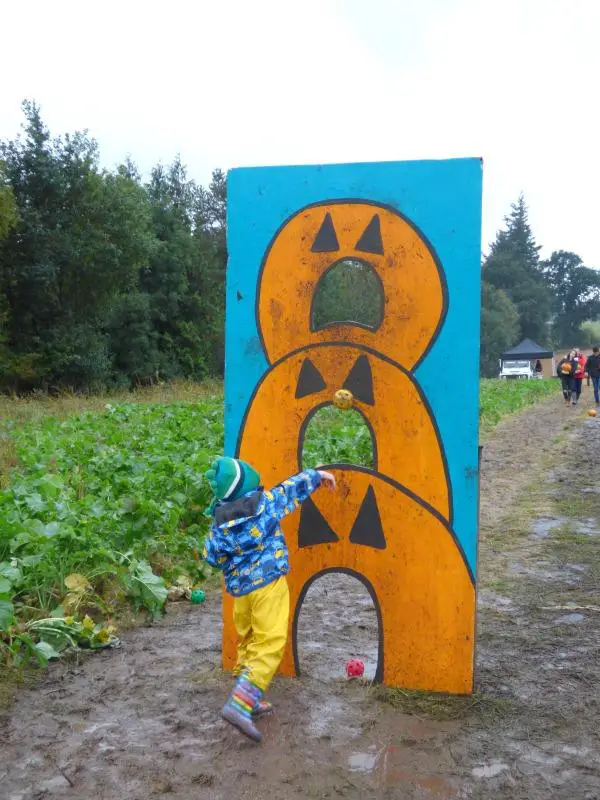 Littlest and I also chose to walk through the kale maze and got thoroughly lost wandering around and realised that we had no idea where the way out was.  Fortunately his choices of directions got us out in the (if you are going the exit is at the top end of the field toward the straw bales.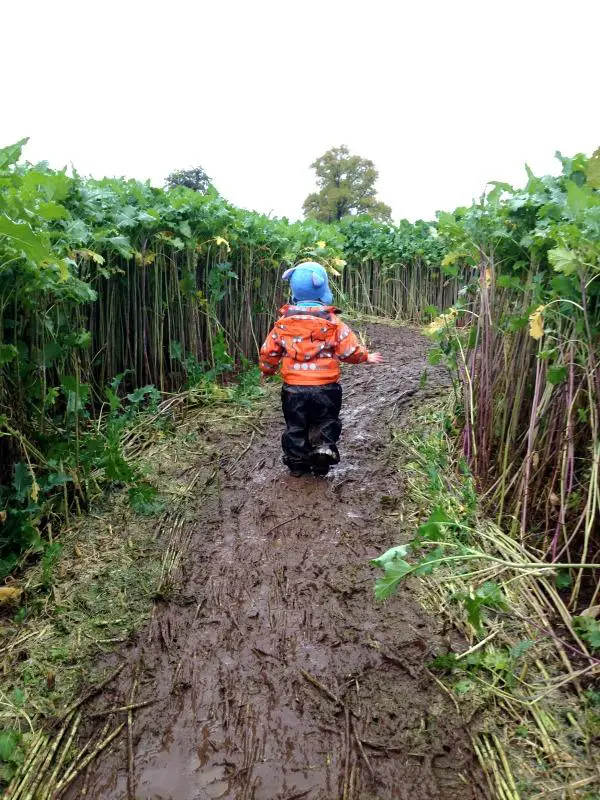 You take your chosen pumpkins back to the shop where you can pay for them (credit/debit cards can be used) and buy some handicrafts and sweets.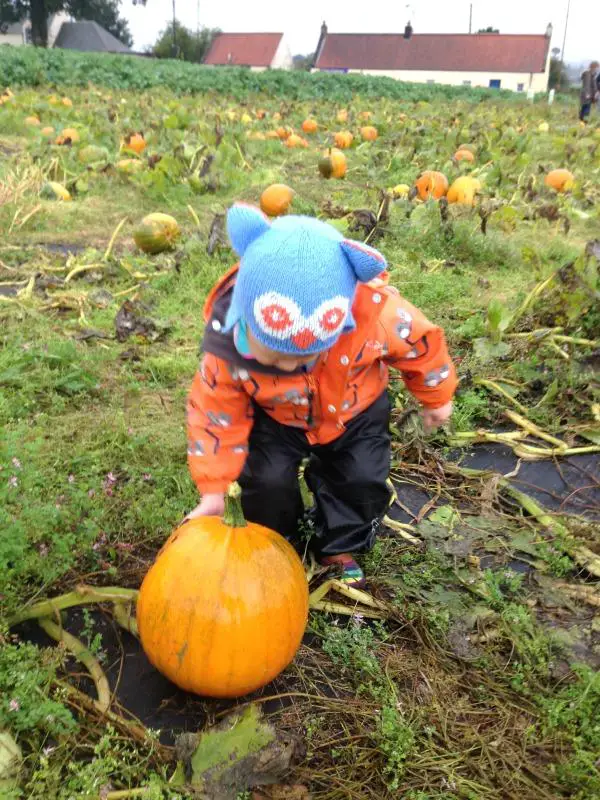 We stayed for a couple of hours as we were a bit late arriving, but had a great time and the boys loved everything.  Although I think biggests favourite part was climbing the bales!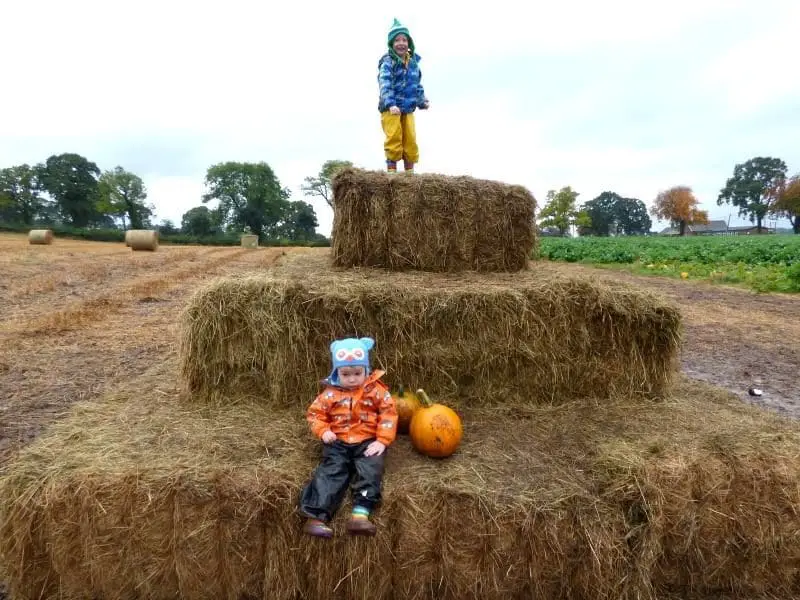 Check out Arnprior Pumpkins Facebook page to find out opening dates and times.
J x