Winter is coming, folks!  We're all prepare with our winter clothes, I've finally found the snowsuits and winter hats that we had last year, so bring on the snow, woohoo!  But it's also flu season so we are preparing the kids by getting the flu vaccine too.
I know plenty of people who have chosen to vaccinate their children and plenty who have chosen not to as well.  After researching flu vaccinations we chose to get our kids vaccinated.  I'm perfectly aware of it's limitations but I still believe that it is worth it, not just to protect our children, but the wider community too.
In Scotland the flu vaccine is available for free at your local GP for 2-5 year olds and primary school aged children who do not attend school. We headed across to the flu clinic in our town along with other parents.  After a short wait we were seen by the doctor and he explained what would happen as the kids played with toys.  A quick squirt of the nasal spray vaccine in each nostril and they were done.  I think we were in the doctors room less than 4 minutes before we headed out again.  Much to the disappointment of the kids of course, they love playing with the toys that they find in the box at the doctors! Ha ha!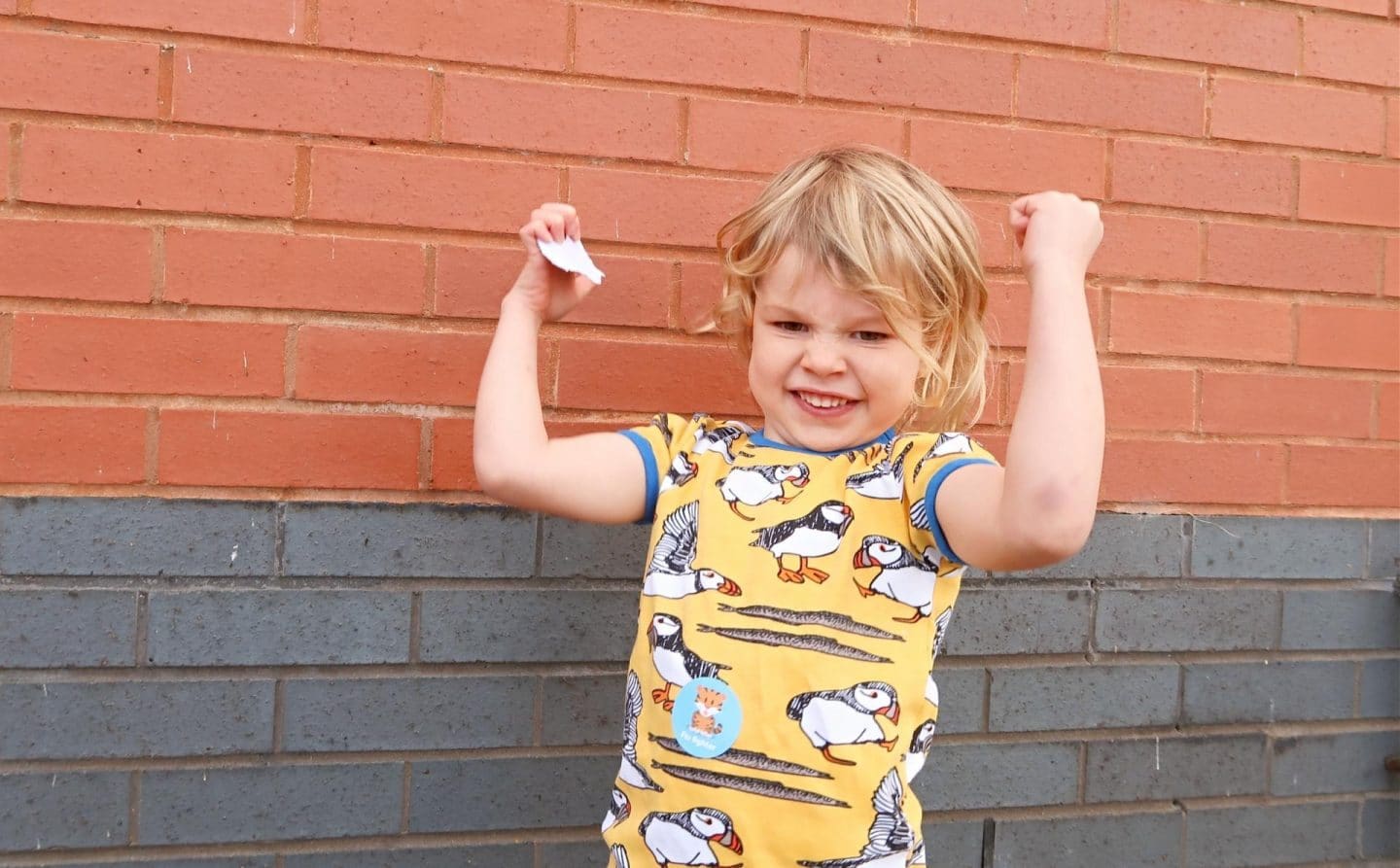 I was a bit worried we would have to wait for ages at the doctor for the boys to be seen.  I only had an hour between my youngest's ballet class and Rainbows, where I'm a guider.  So I was very surprised that we were able to get the vaccination and still have time to go home for a short while before heading back out to Rainbows.
Now our children are protected from the flu for the year!  Hopefully this winter will be as much fun as the last with lots of snow, sledging and building igloos and a no illnesses!
You can find out more about the childhood flu vaccine here or phone NHS inform on 0800 22 44 88.  To get your child the vaccine phone your GP to book an appointment.
* This is a sponsored post in collaboration with NHS Health Scotland, all opinions on the flu vaccine are my own and have been researched.