Polkemmet Country Park, West Lothian
We often go to the same play parks, sometimes because they are closer and other times because that's where our little one asks to go.  My husband recently came across Polkemmet Country Park whilst he was working in West Lothian.  When he saw the train he knew we had to visit with our little train enthusiast!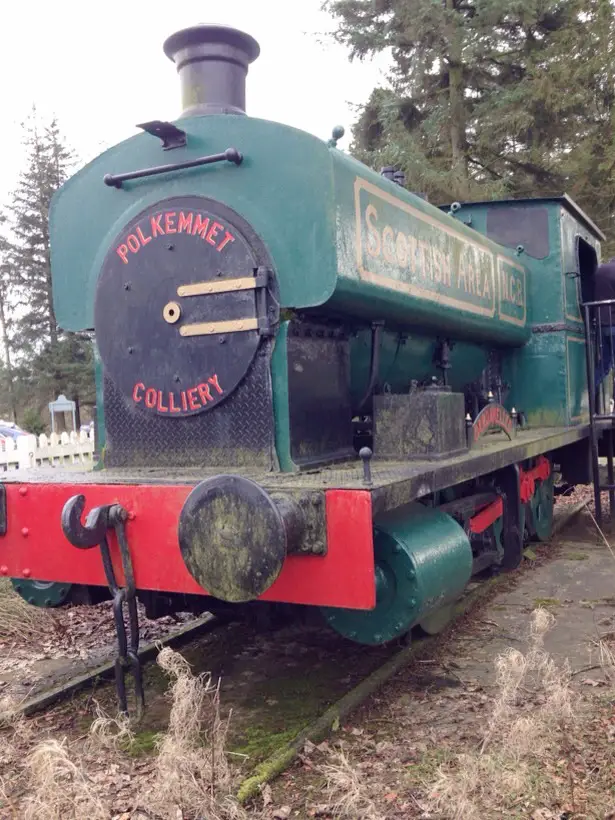 When we arrived Daddy took O over to see the train, which he really liked.  However, he then saw the fort and raced over to investigate.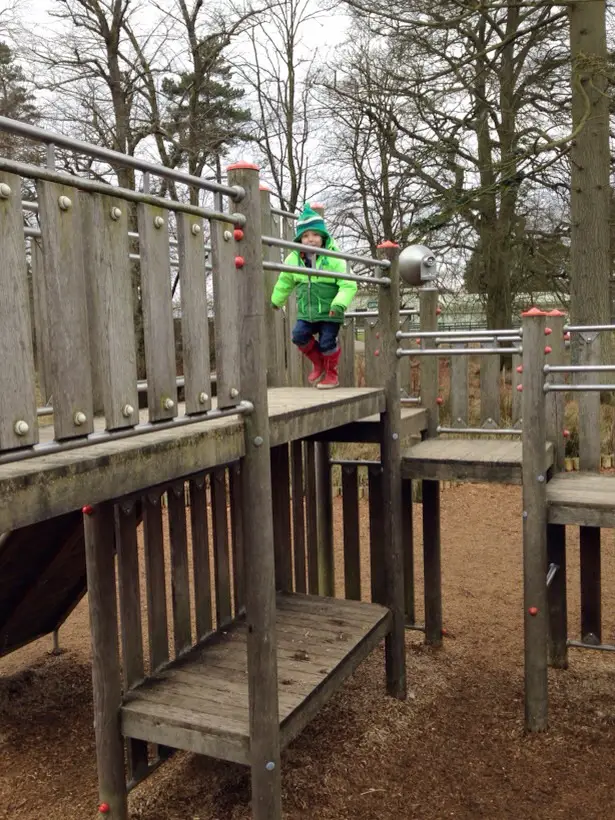 Both O and A were happy playing there for a while, racing around the ramparts and sliding down.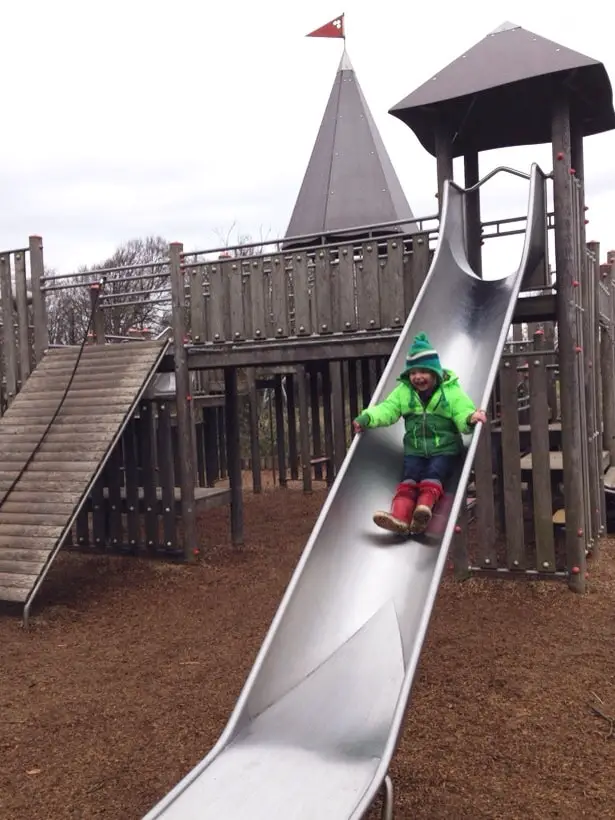 After a while Mr A spotted a marshy area and went off to investigate, with a stick to throw into the water.  Unfortunately for him the water was frozen, so we went for a walk to the flying fox.  I love the flying fox, but O has always been too scared to go on it. However Mr A is a completely different child!  He was very happy to sit on top of me while we whizzed along together (no photos, for obvious reasons!).  This must have piqued O's interest as after a while he came round for a go on it too.  I managed to get a photo that time!
There were lots of other areas for little (and big) children to play.  Including those metal diggers you often find in play park sand areas, more for the adults to play on than the kids!
It's a bit further than we would normally go for a park, but the boys both loved it, so it was definitely worth it!  There is also a little visitor centre with cafe and the Scottish Owl Centre, which would be interesting to visit one day too.
What's your children's favourite thing at the park?
Pin Polkemmet Country Park