The last Sunday in May was one of the 4 open days at Wester Pickston Railway, near Methven in Perthshire. This miniature railway is run by The Scottish Model Engineering Trust and I blogged about our visit their last year here.
This year the weather was gloriously hot and we spent the afternoon there with friends, enjoying the trains and good company.
The open days start at 11.30am (last rides at 4) and you can follow the directions on their website here.  It is in the middle of the countryside and you may start to think you've taken a wrong turning on the road out from Methven, but keep going until you see the signs beside the road, pointing you down the track to the car park.
It's only £1.50 per person a ride or 4 tickets for £5. So we bought 4 tickets each, that way we had a chance to ride on several different trains.  The first train we could ride was a diesel, so we hopped on and went for a ride around the tracks, which only takes 5 minutes, but is a lovely ride through woodland, over bridges and passed waving onlookers.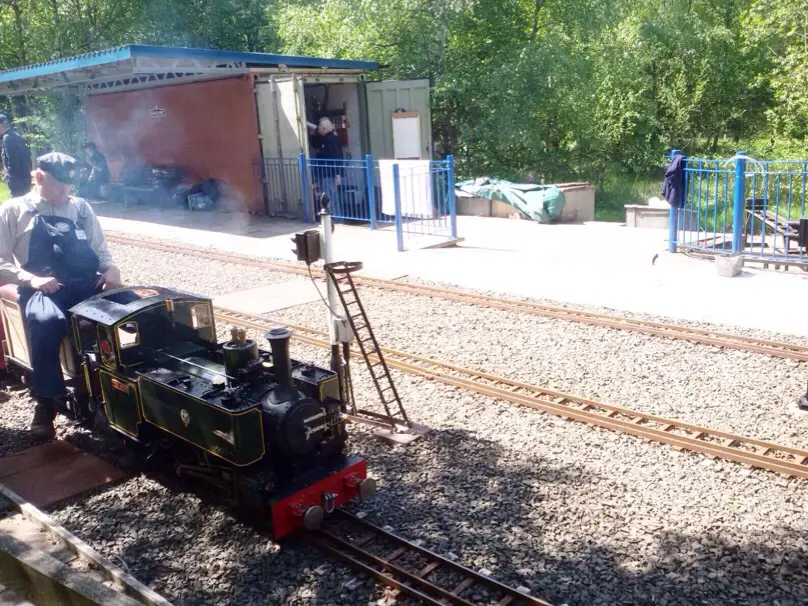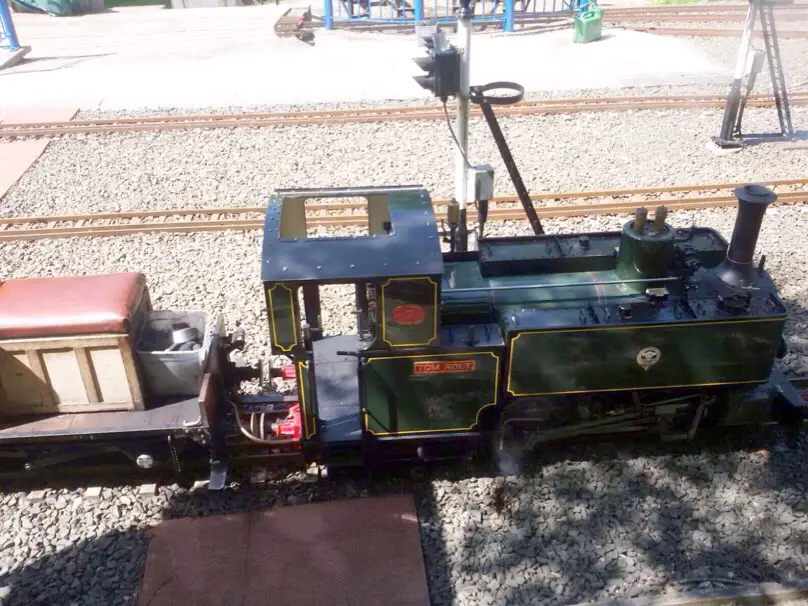 We also had a chance to go on a couple of steam trains, which have fantastically loud whistles and trail clouds of steam and smoke above your head.  Even though it was quite a warm day, we never had to wait more than a few minutes for a train, not because it wasn't busy, but because there were a good number of trains running around the tracks.
Most of the trains have a long seat, which you straddle.  However, our friends were lucky enough to go in their very own truck style seating area, which they had all to themselves for their very first ride on the railway.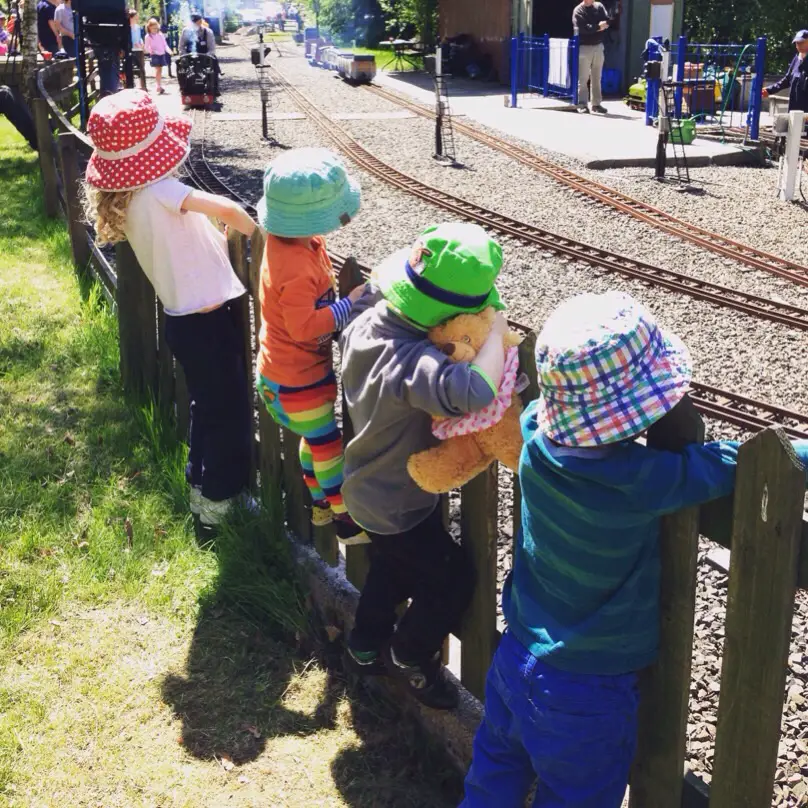 There is also a lovely picnic area beside the tracks where you can eat your packed lunch whilst watching the trains and passengers whizz by.  You can also buy a few snacks (biscuits or crisps) and drinks in the little indoor cafe area, but there isn't much so we recommend bringing food with you.
Behind the ticket office there is a little model railway where 2 or 3 trains were running up and down, entertaining many children and adults.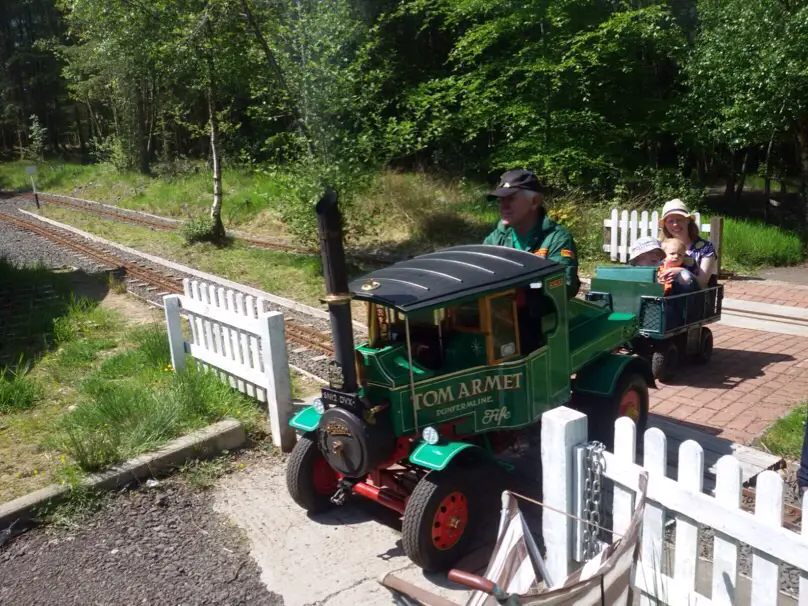 On the opposite side of the car park were two steam lorries, one unfortunately wasn't working, but we queued for a ride on the other one (which was free).  It takes you across the level crossing and through a narrow road in the woodlands.  It's quite a squash and could just take the two boys and me, although we saw 4 young children in without adults and they fit much better into the trailers space!
After a final ride on the trains and the last of our money spent on the tickets, we went for a walk with our friends into the woods, jumping off the road whenever the steam lorry drove past.  There is a small playhouse in the woods that they all played in for a little while, before we headed back to the car park with 4 tired children.
We all had a fantastic day and would highly recommend this to anyone in the area.  The next dates are 31st July and 4th September 2016.
Do your children enjoy miniature train rides?
J x