Disclosure: We were gifted this family adventure holiday for the purpose of this review
We were recently invited to PGL Dalguise for a family adventure holiday. We stayed for 2 full days at Dalguise in their family accommodation. An interesting note is that Dalguise House was the summer holiday home of Beatrix Potter and her family. It's also where Beatrix wrote the letters containing the stories of Peter Rabbit and Jeremy Fisher.
Dalguise is now a PGL activity centre that caters to school groups during term time. However in the summer you can book to visit as family or friends.
Multi-Activity Family Adventure Holiday
You can choose between various lengths of holiday, from 1 night to 7 nights stay. We had a 3 night stay with 2 full days of activities. The kids were sad when we had to leave so I would definitely stay for the full 7 days next time!
During the school term the centre is host to various schools who stay for a week and the kids all do activities together. In the summer holidays the cabins that kids usually stay in are empty as families use different (and probably more comfortable!) accommodation than schools get!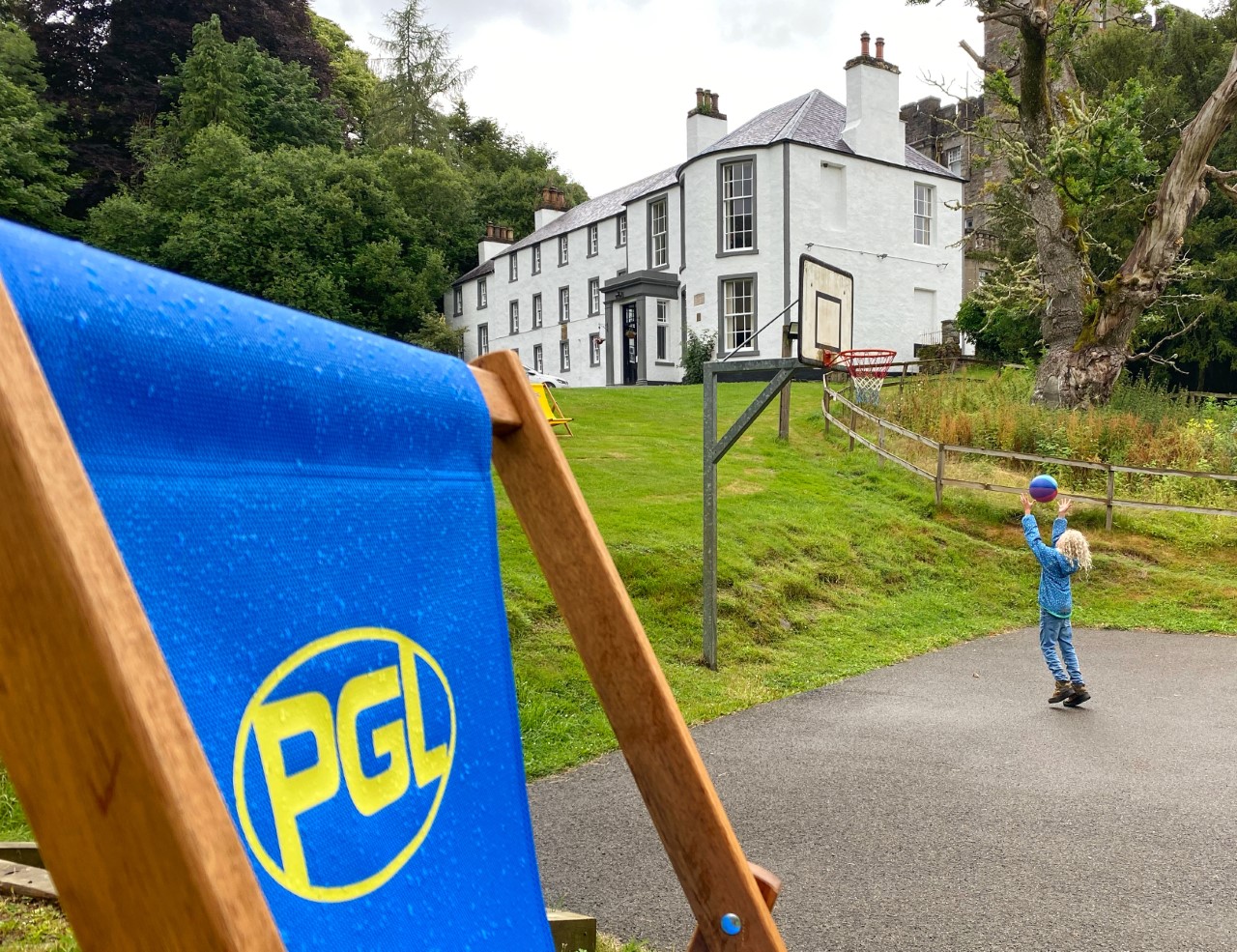 It's also lovely that during your stay you will be in groups with other families and kids play together around the steadings in downtime. It's sort of like a little community!
What To Expect On Arrival
On arrival at PGL Dalguise we were greeted by staff on the driveway showing us where to take the car and giving us the keys to our accommodation. You are also handed a welcome pack that includes your itinerary for the stay.
The PGL itinerary details what time breakfast, lunch and dinner is served, along with the times of each days activities. You can see example itineraries on the PGL website, but it's basically breakfast around 8am, then 2 activities in the morning, lunch, 2 activities in the afternoon, dinner and then evening entertainment/activity. It sounds a bit strange having set times, but it was actually really easy to stick to!
We also had free time at different points throughout the day to either relax or play with games around the accommodation area. There are 2 lounges at Dalguise that we were free to use, but as the weather was good we spent most the free time playing table tennis, badminton, basketball or connect 4!
Our rep was always there at mealtimes and during downtime at the accommodation. They are happy to sort any issues and great with the kids. The rep we had was constantly chatting to the kids and being beaten at Connect 4 or table tennis. Which the kids loved of course!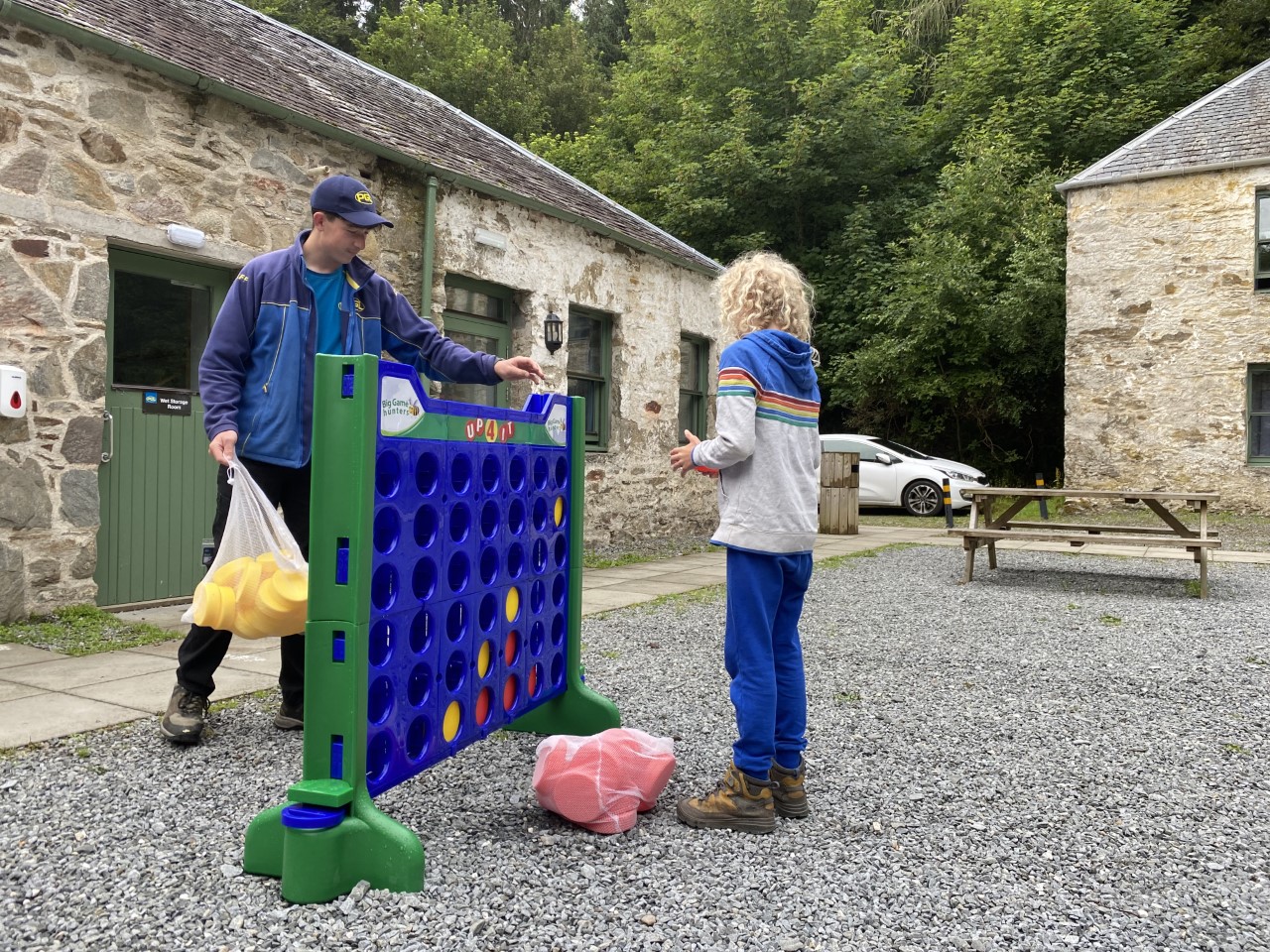 Accommodation
I don't have any images of inside the accommodation, but it was inside the beautiful old steading building in the image below. You can choose from different sized rooms when you book your stay. Ours consisted of 2 single beds and a bunk bed for the 4 of us. Plus an ensuite shower and toilet room. We also had a kettle and various tea and coffee sachets in the bedroom.
There are also wet rooms to dry wet clothes off, particularly useful for longer stays. Plus the lounges with televisions to watch films and plenty of kids games stacked in the corner.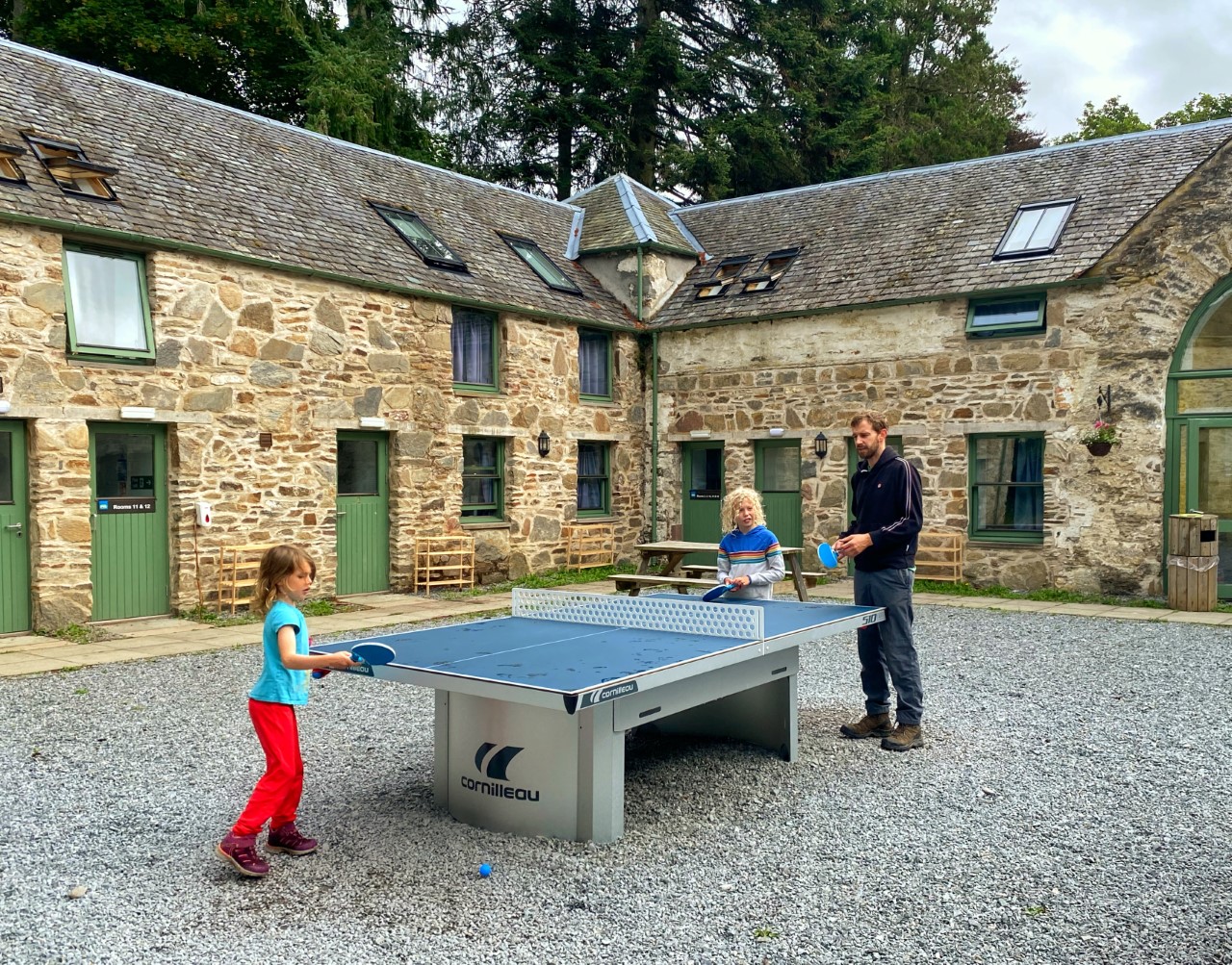 Catering
Due to covid there were of course rules about seating arrangements in the canteen. This included set tables spaced out for each family. Breakfast and lunch were both meals where you had to choose from a buffet. However dinner was ordered from the table and taken out by wait staff.
With all the exercise we were doing I expected the kids to be ravenous and asking for snacks constantly. But as the meals provided were all very generous and of various different foods the kids filled up at the meals and hardly touched the snack I had packed! Don't expect 5 star food though! It's mostly basic menu's, but definitely filling and easy for kids to choose something they would enjoy.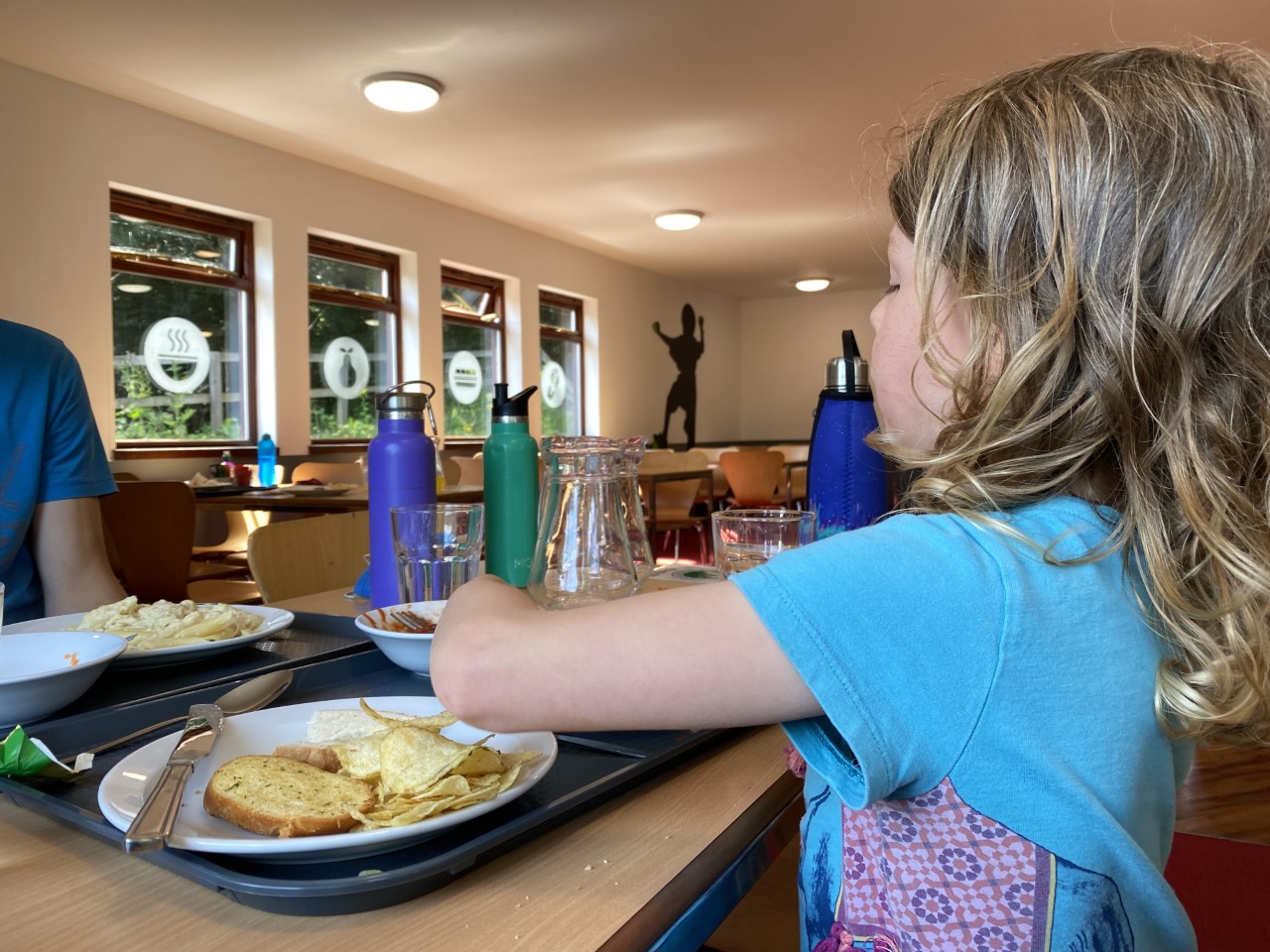 There is also a small shop on site selling snacks and drinks along with a variety of toys and PGL merchandise. There was a surprising amount of products to choose from!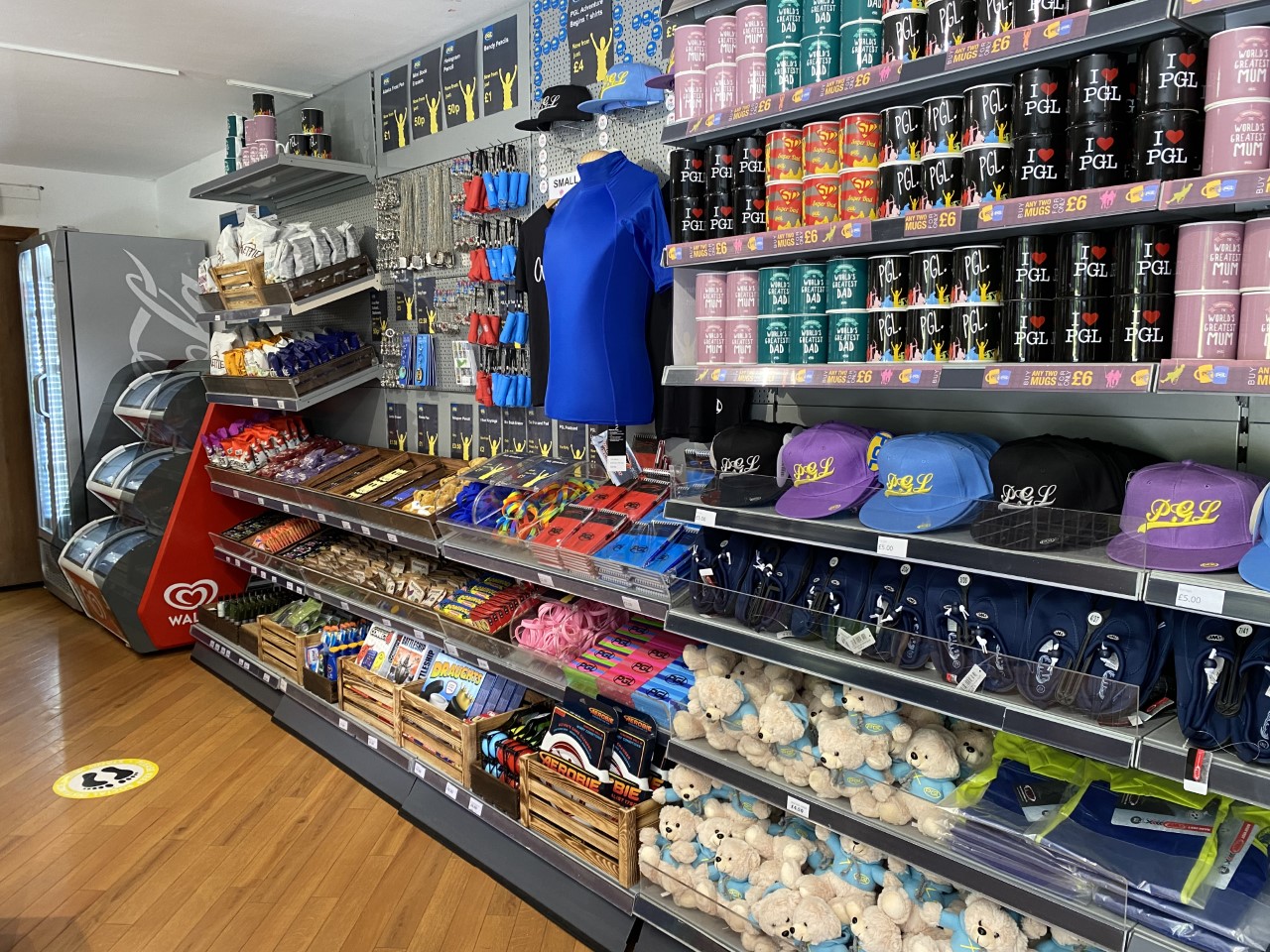 Family Adventure Holiday Activities
Each day you have 2 main activities in the morning and 2 after lunch. The order and type of activities will depend on how long you are there for. So if you stay for a whole week then you can do all the activities available.
Climbing
The children loved everything they did and found it hard to choose a favourite. The climbing wall was particularly exciting looking and we all had a couple of chances to climb the wall. As we were there with another family we took it in turns to climb. It was great seeing the kids climb up to the top and getting a chance to climb it ourselves too!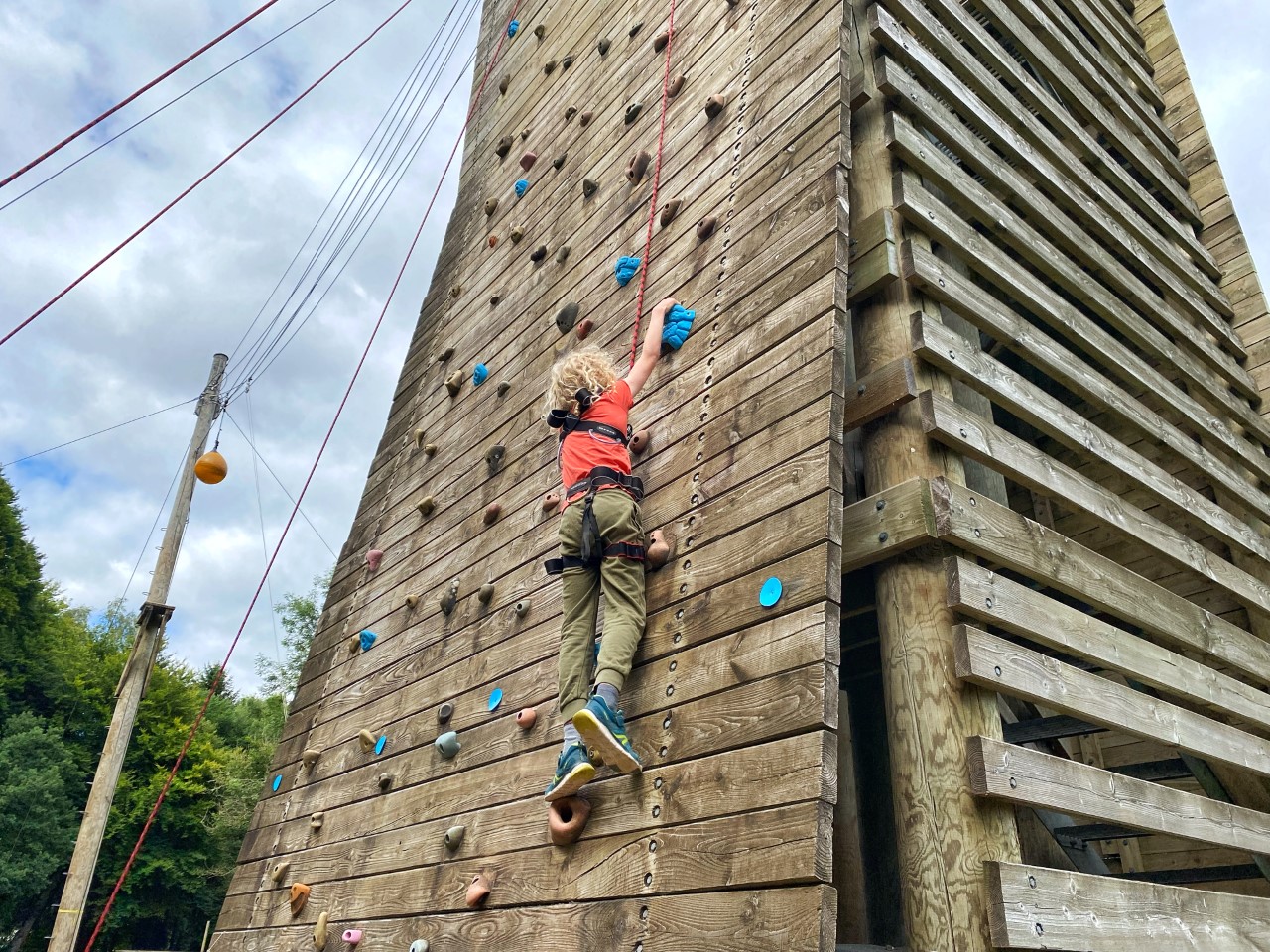 Archery
Archery was another firm favourite. All of us managed to hit the board most of the time and even get the yellow at the centre! Although we didn't do very well at the competition as we had to avoid the blue rings, which was almost impossible! Another family managed to get black/white and some reds, so I'm not sure if we were just bad at aiming or unlucky!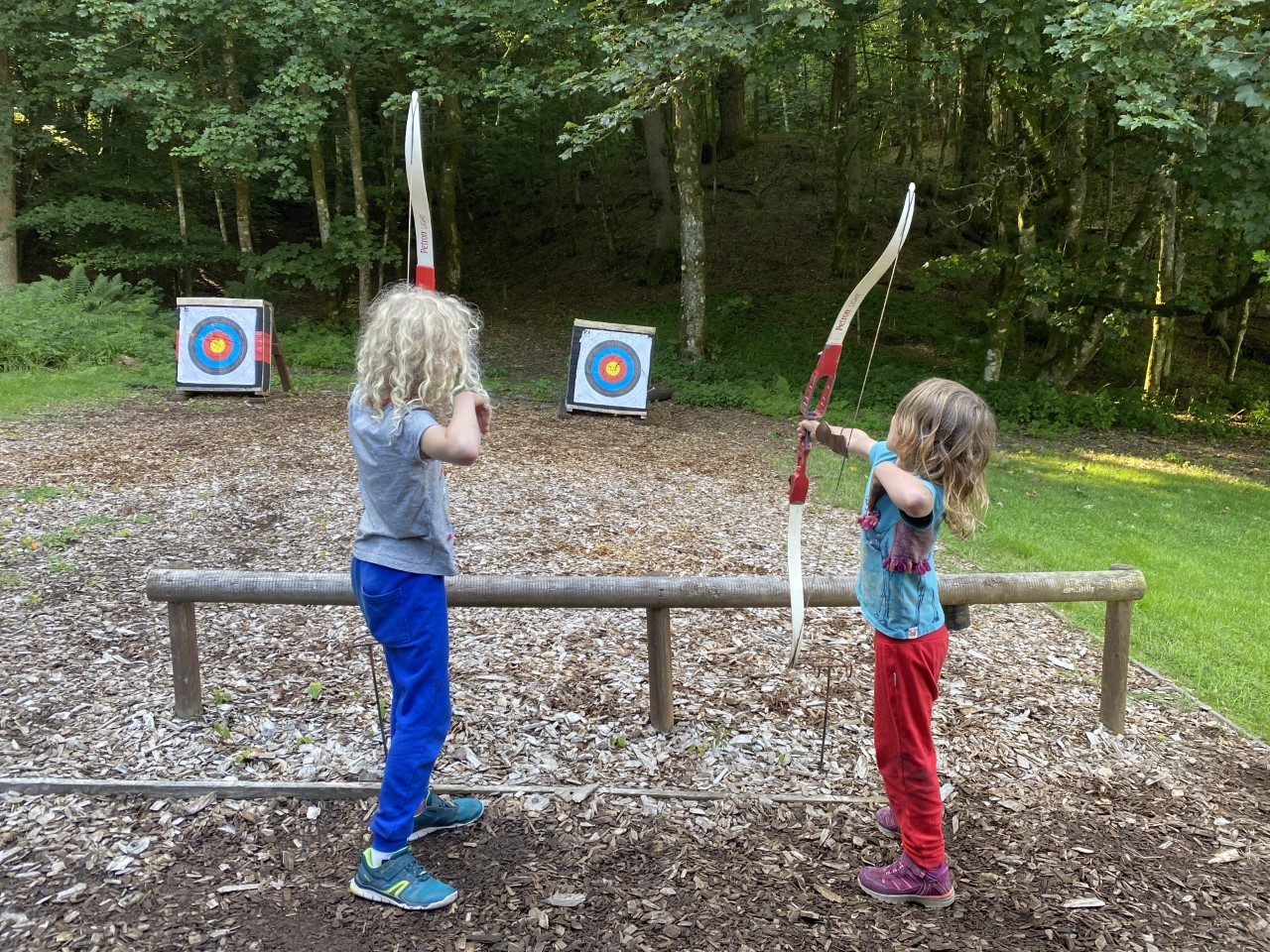 Water Based Activities
There are more than one type of water sports depending on which centre you are visiting. We had canoeing on our itinerary, although I know raft building was also available. We were surprised at just how stable the canoes were and the kids loved the game of World Domination!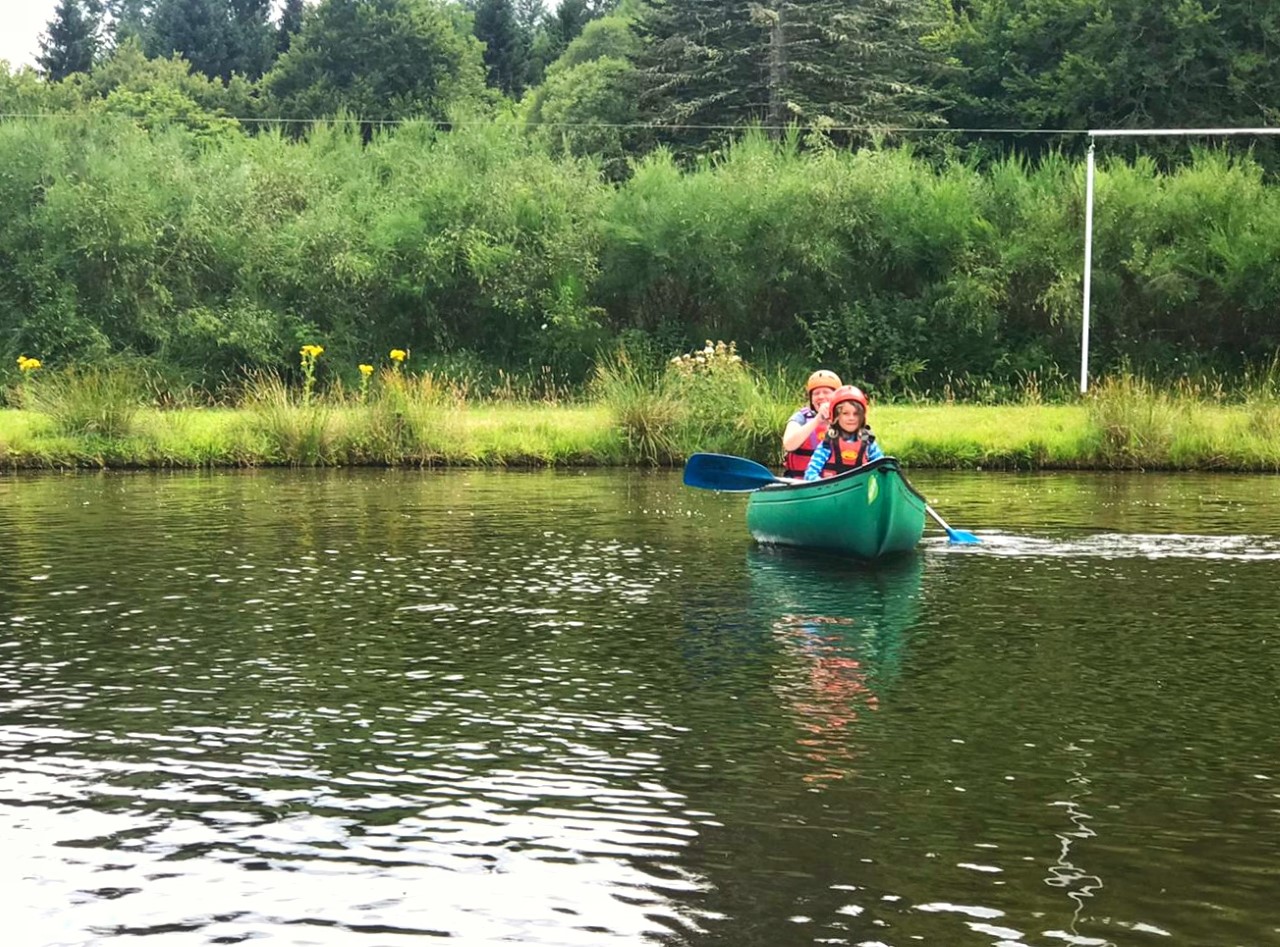 Abseiling
Abseiling was probably the activity the kids were least sure about when they saw it! Simply because it's a bit scary taking that first step off the wall to lean backward. But we all managed to do it and several times each. One of the girls in the other family was scared and although she managed to stand at the top she didn't go any further. The staff were very supportive and gave her different options to help her try the challenge and congratulated her for standing at the top when she was scared.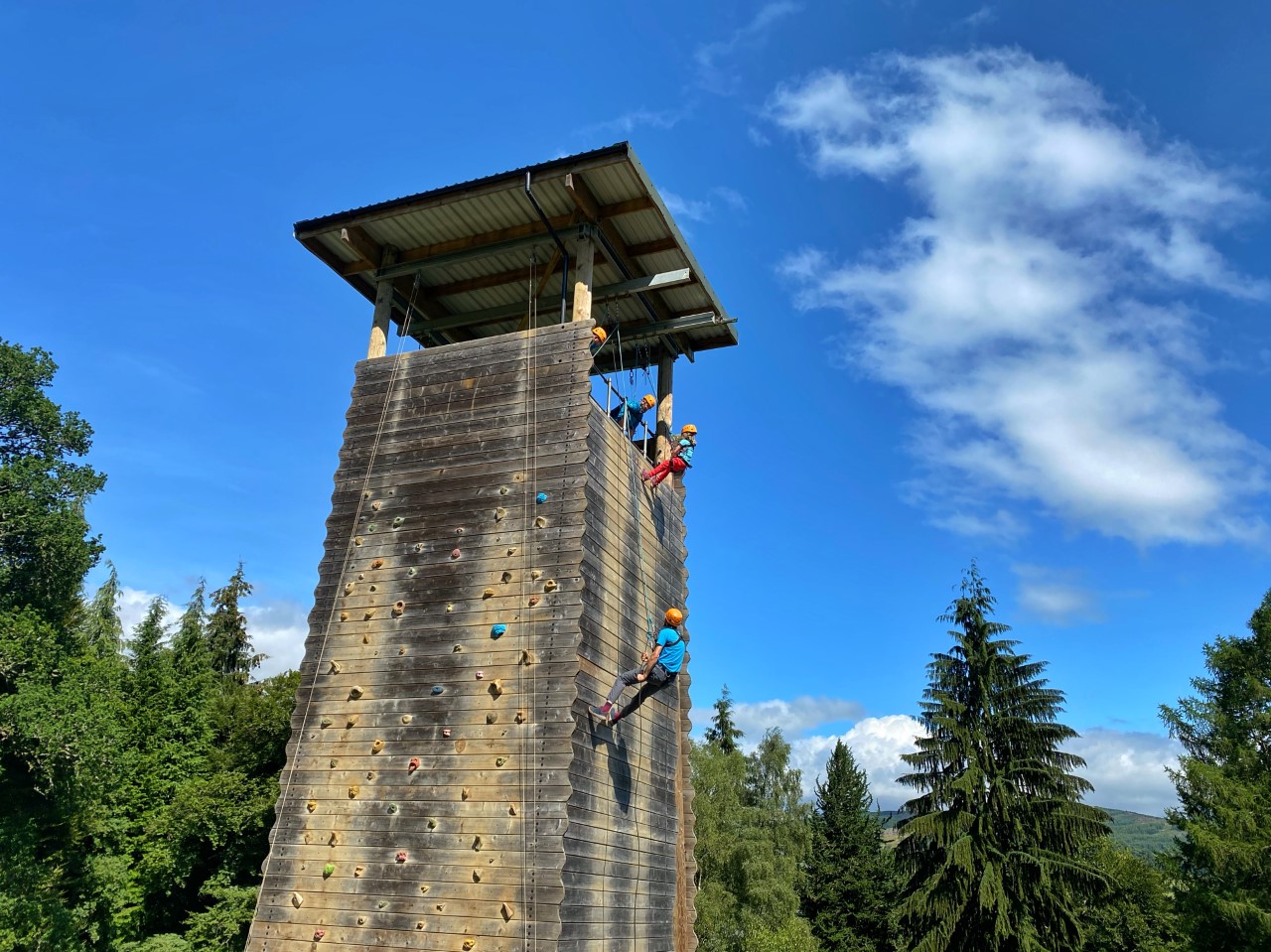 Orienteering and Problem Solving
Not all the activities are challenges on ropes and water. There are also some other activities you can take part in such as orienteering around the grounds of Dalguise. The instructor helped discuss how to use maps before sending us off to get different points.
We also took part in a problem solving with some other families, which was difficult in some places for the kids. But as a family we managed to solve all the problems together or in a group with the other family.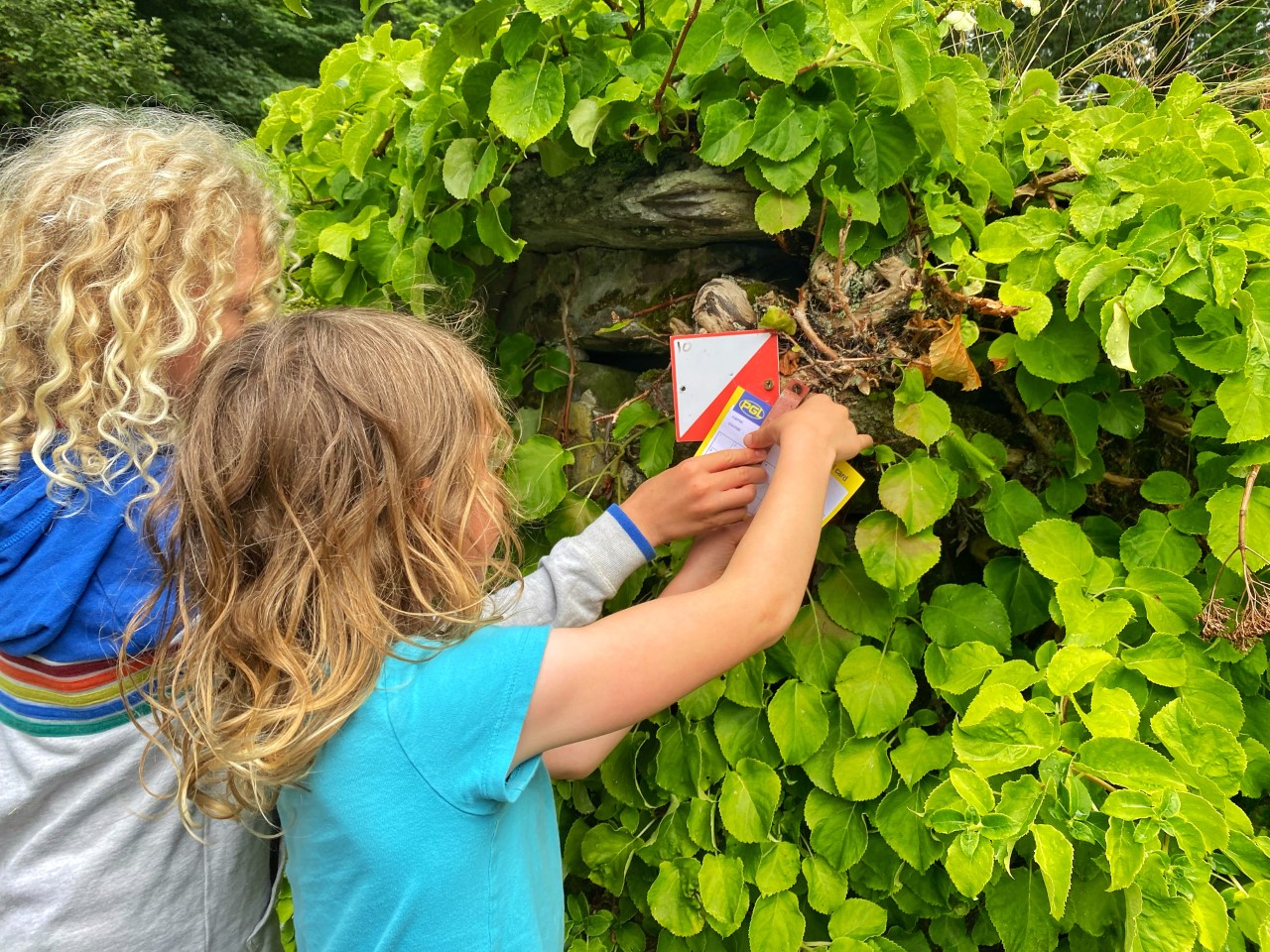 Zipwire
My favourite activity was the zipwire, I love that feeling of going fast on the wire! It was also our first activity during the weekend. The instructors were great at talking the children through all the steps required to lower themselves down from the end of the zipline. It's not as simple as landing on a platform! But even our 7 year old managed without a problem.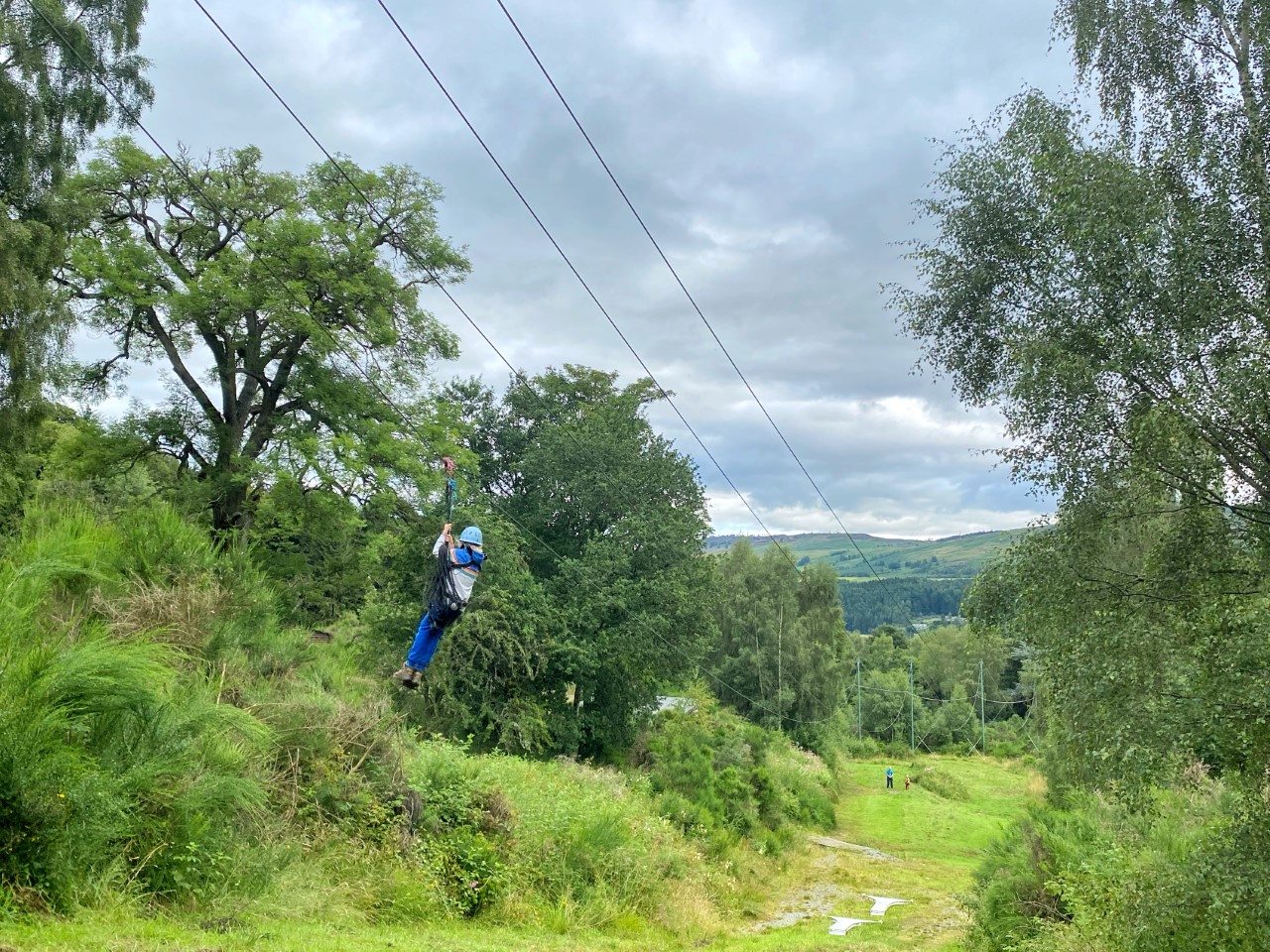 Trampeze
One of the kids favourites was the trampeze. You climb up a pole and leap off the top platform to a hit a ball. As with everything at PGL the challenge depends on the person. For some people just climbing part way up the pole is enough of a challenge, others may need to challenge themselves by hitting the ball with both hands. The instructors are supportive of everyone and don't push you to go any further than you feel capable.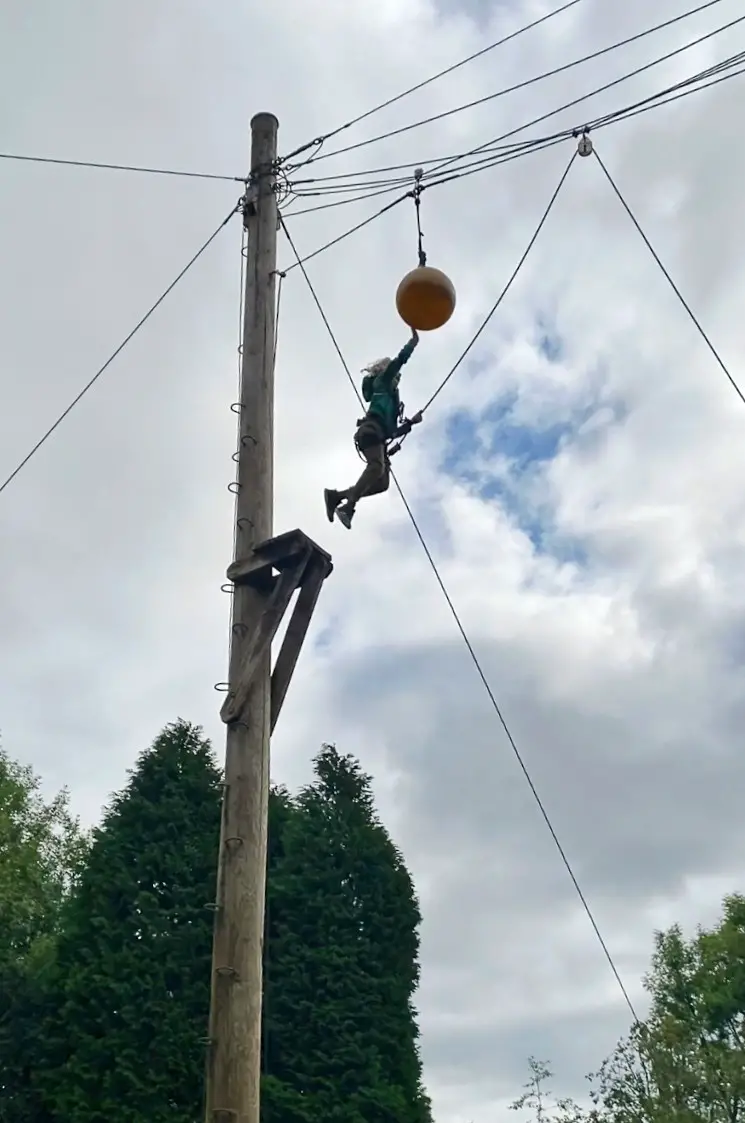 Evening Entertainment
Every evening you are also invited along to the evening entertainment. This can be anything from a quiz, to an egg drop or campfire. All the families staying come along to participate (although you don't have to!).
I wasn't sure how our kids would cope with this as they are usually up early in the morning and rarely sleep in. But they seemed to enjoy it even if they were a bit tired!
Verdict
As you can imagine the kids said they want to go back again next year, so that's a pretty high recommendation! The staff were amazing, so good with the kids and always happy to chat with us all or play a game of Connect 4 or table tennis between activities.
The PGL family adventure holiday holiday includes everything; accommodation, food and activities. We didn't need to pay for anything extra. We didn't even bother with buying any snacks from the shop as we had such big portions at mealtimes and were busy with fun activities. Although, if you are staying for a week you will have at least one free day to visit the local area. So that may cost money in petrol or entrance fees to attractions.
So our verdict is that it's a brilliant holiday for all the family. The food was great, the staff were amazing (seriously, the staff really made it a fantastic experience) and the activities were fun for everyone. We would definitely go back again next year!
Pin PGL Family Adventure Holiday