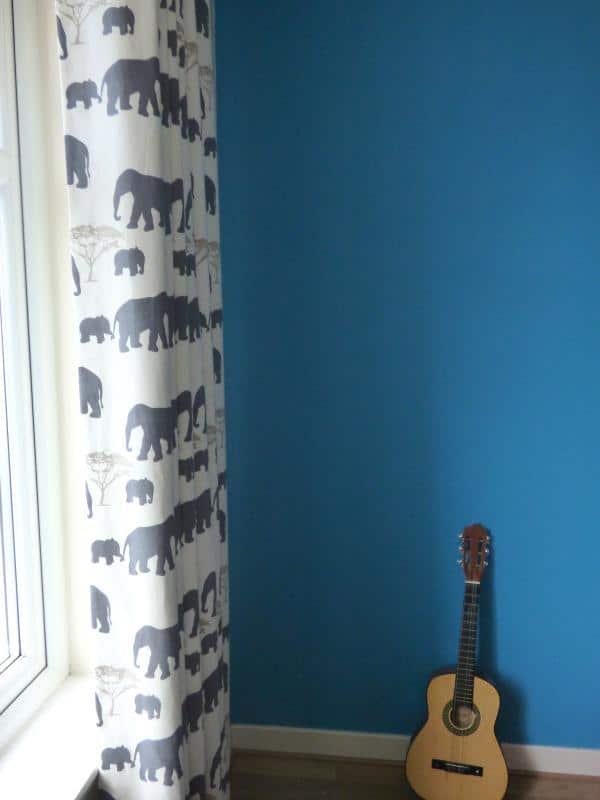 I have a few home projects on the go at the moment and once I get started I can't stop!  After making a shoe rack (actually my husband made it, I just finished it off with some paint, blog post to come), I painted and decoupaged an IKEA stool (with a world map and I loooove it!), spot painted all the chips on the wall in our living room and rearranged furniture.  If you're going to start making improvements then you may as well go the whole hog, hey?
We also recently received some gorgeous new made-to-measure curtains from the fantastic company Curtains Curtains Curtains.  They have a huge range of fabrics to choose from and you can choose any size curtains you would like.  Our front window is rather square so I chose made to measure curtains to fit, ready made curtains are generally to long or short, so this was a great option for us.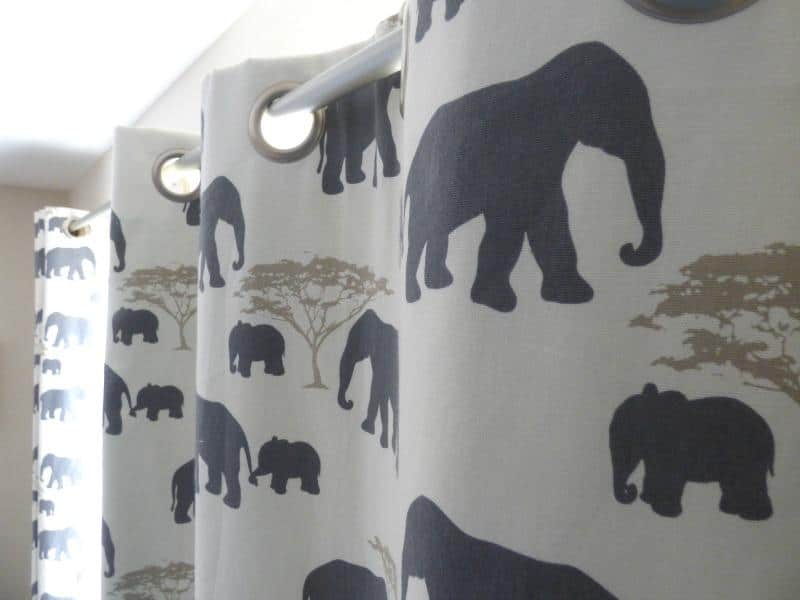 I actually chose the fabric for our curtains from the children's range, simply because I fell in love with the elephant pattern.  We have a bit of an elephant theme going on in our house, particularly in our living room.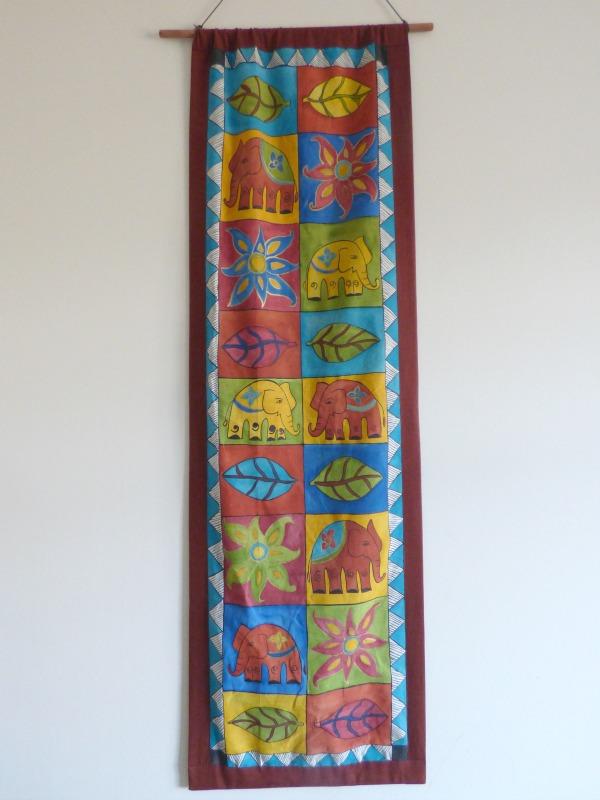 We bought this gorgeous panel in Sri Lanka on our honeymoon and also a pair of lovely wooden elephants around the same time.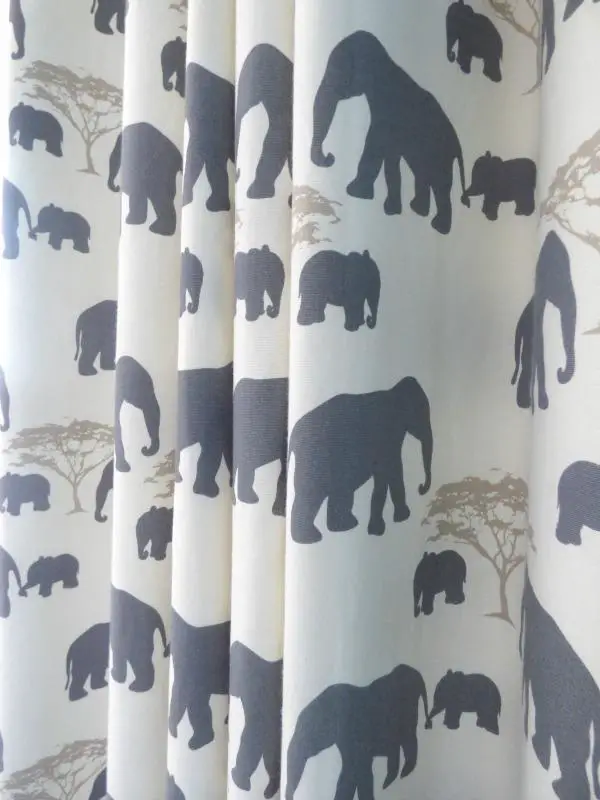 I think the curtains fit in well with our theme and they don't look childish at all.  The actual construction of the curtains is faultless, the seams are perfect and the joins of the fabric to get the correct width for our window are spot on, the trees and elephants match up perfectly.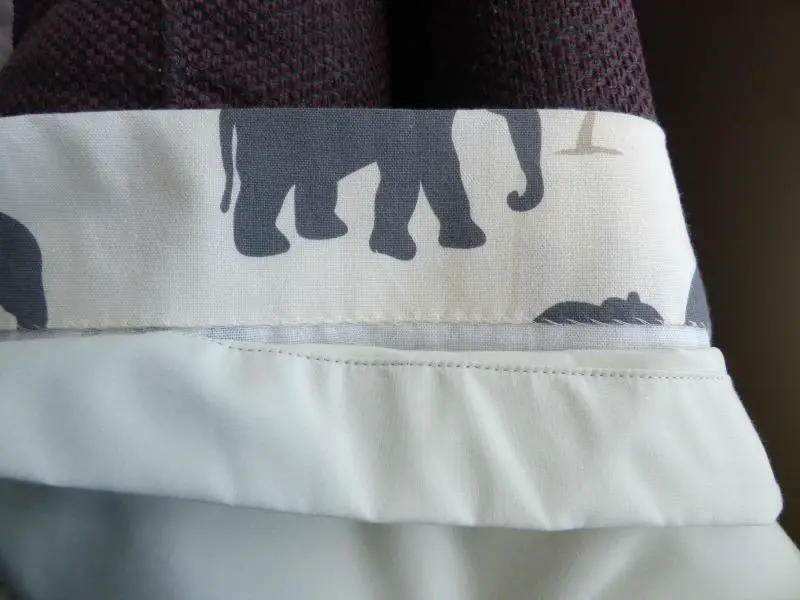 We also chose a black out blind for the room and I'm amazed at how well it works! The darkness would be great for a kids room without the need for additional blinds in the summer.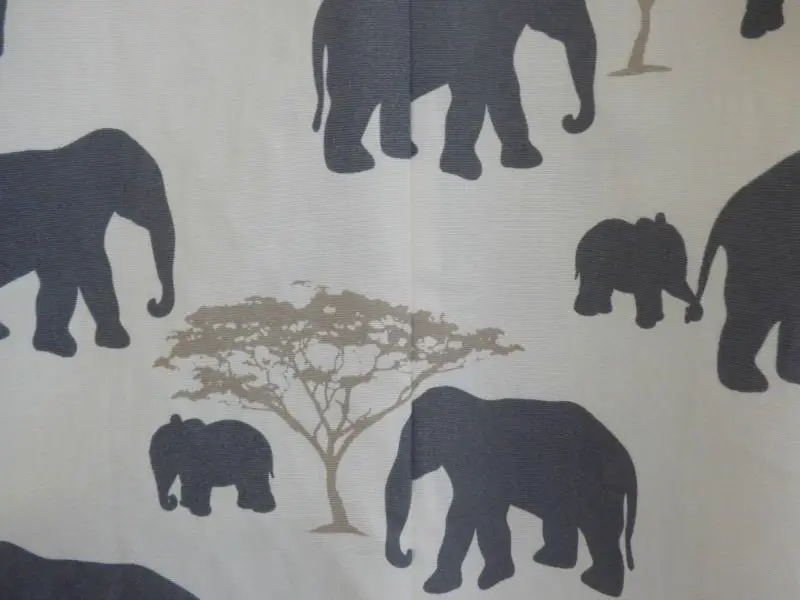 As you may be able to tell I am absolutely in love with our new curtains.  If you would like to buy your own, head over here to browse the beautiful fabrics available at Curtains Curtains, Curtains.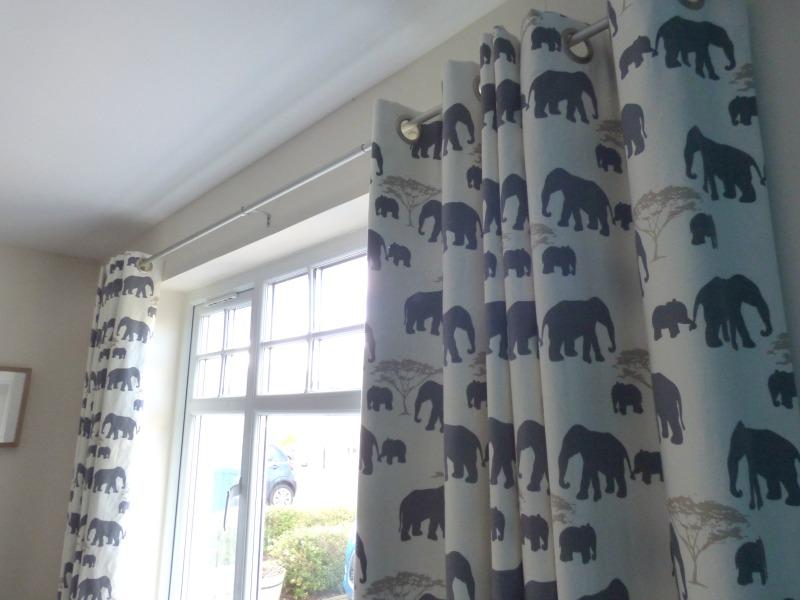 Does your living room have a theme?
J x
* I received these curtains for the purpose of this post, however all opinions are my own.