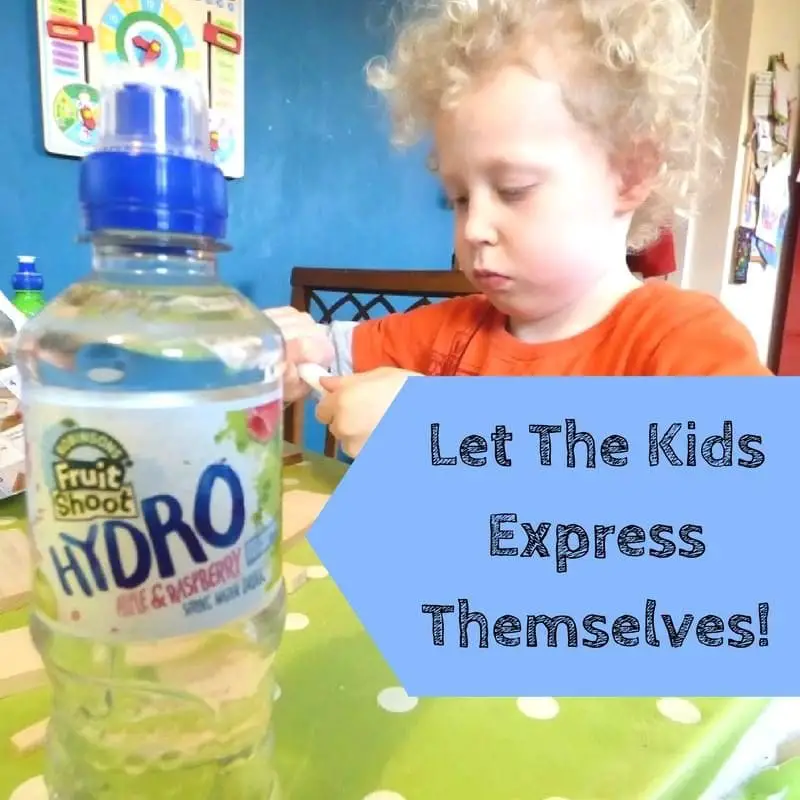 Do you let your child express themselves?  Children often have so many expectations from society, parents, clubs and classes.  So isn't it great to just let your child express themselves?
It's My Thing
Robinson's Fruit Shoot have asked us to help our eldest find his 'thing'.  So with a hamper full of exciting new things to try, and drinks to quench his thirst, we got on with the task.
Of course, it's hard to know what your is your thing until you have tried lots of different activities.  You will probably also find that your child has several 'things' that they love and express their passions for.  I already know that our son loves trains, he always has done, but as he's getting older he is definitely taking an interest in a lot more.
In his hamper he had lots of great activities that involve both creating and discovering.  It definitely had a wildlife theme with a bird feeder, bird identification book, bug finding kit, outdoor card game and a bouncy ball kit.  He was absolutely delighted with everything.
Creating and Making
He decided to begin with the bouncy ball kit, which I was quite intrigued about too.  It's basically dry coloured crystals that you pour into moulds and drop into water, after a few minutes they have solidified into a bouncy ball.
They were a big hit and he was kind enough to even make a ball for his brother.  They do love each other really!  The bouncy balls were well tested outside and are definitely something to great to try with any child.
The next creation was the bird feeder in a tin, with a little help from Robinsons Fruit Shoot Hydro.  This came with instructions, which suited our boy as he is used to reading instructions when creating Lego.  He followed each instruction, although needed a little help to push some of the pieces together.  The set was brilliant and looks great up on the window full of bird seed.  The tin can also be used to store the extra bird seed in, which is a fab idea.
Our birds are yet to find the feeder, although I'm sure they will soon.  We do have a Robin who is often near the door pecking on any crumbs the kids leave so I'm sure he'll find the seeds.
Discovery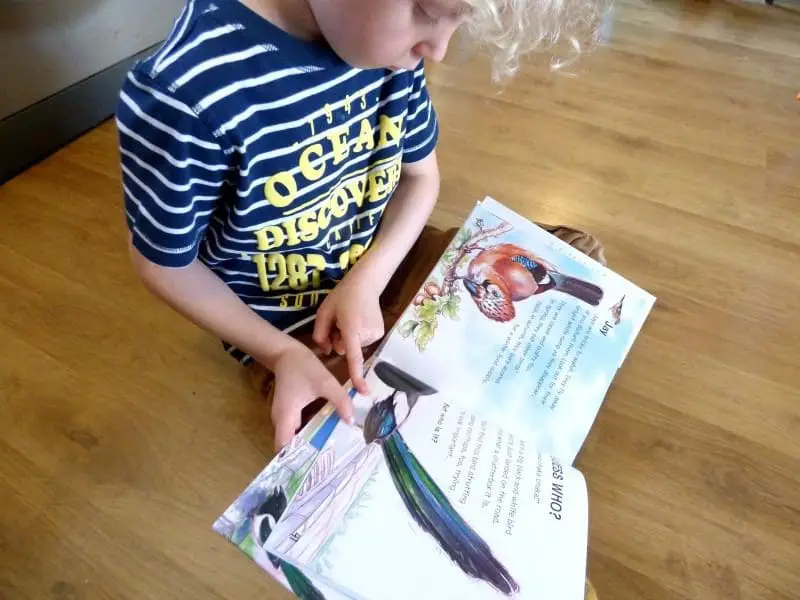 Once he had made all the creation parts from his hamper, our eldest then set about discovering the world around him.  We packed up some food, drinks and a few things from his hamper and went off to discover nature.
I know that when we're out it's hard to get the boys to drink enough fluids.  However, they are always happy to drink a Fruit Shoot and with zero sugar, I am happy for them to drink it too!  Our eldest kept his bottle of Fruit Shoot Hydro nearby whilst he searched for bugs under rocks and beneath the leaves.
He had great fun finding all the beasties and I do think his 'thing' has something to do with digging about in the ground.  The card game was also a big hit and involved more digging and searching around the area for different items.  I love the simplicity of it and will definitely be bringing it with us when camping this year.
Help Your Child Find Their Thing
So, my son has certainly found that what his thing is.  It's exploring the outdoors and getting very muddy in the process, ha ha!  He had a great time and I loved the challenge set to us by Fruit Shoot.
Can you help your child find their thing?  Why not check out Fruit Shoots It's My Thing page for inspiration or have a look at some books that interest them in the library and see where that takes you.
* This is a collaborative post.