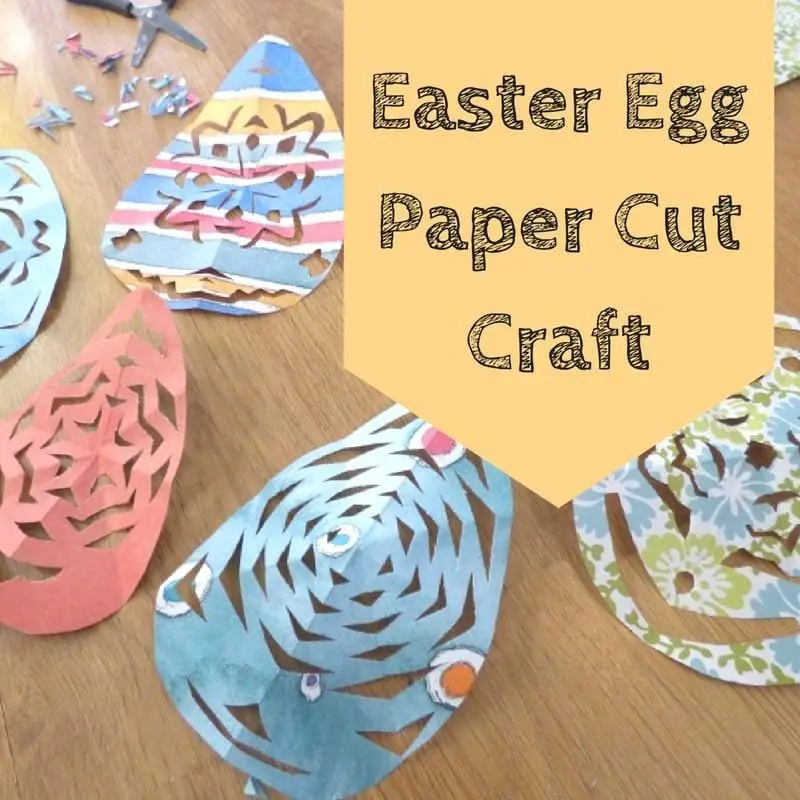 The Easter eggs are in the shops and the kids are already discussing which egg they would like.  Which weirdly aren't eggs at all, since when did Easter eggs turn into Easter trains and castles?!
Anyway, I digress.  Whilst walking through a department store last weekend I noticed some felt Easter egg place mats that had a lovely paper cut feel to them.  Then I realised it would be really easy for the kids to get the same effect using paper.  All we would need to do it fold the egg shape like you would a paper snowflake.
Easy Kids Paper Cut Egg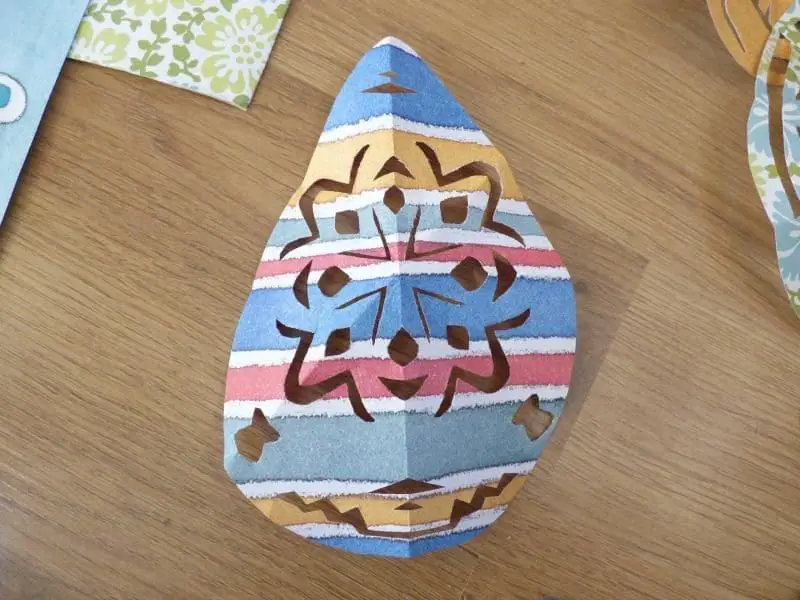 So I have written up a little tutorial for this craft, which you don't really need a tutorial for at all really.  It's so easy!
All you need is some coloured paper and scissors.
* Cut out an egg shape from the paper, you can draw the shape on for kids to cut out.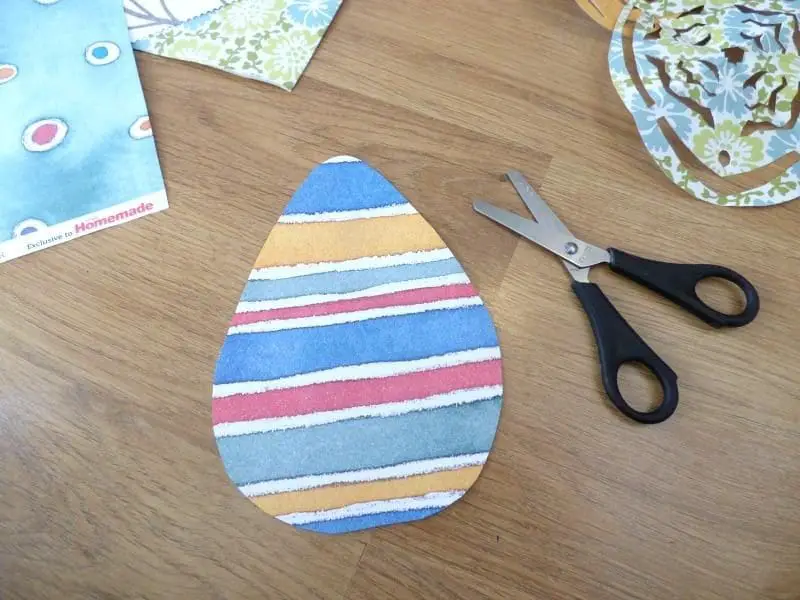 * Next fold the egg in half and then into quarters and then into eighths.  Keep the shorter folds to the outside so you don't cut through them.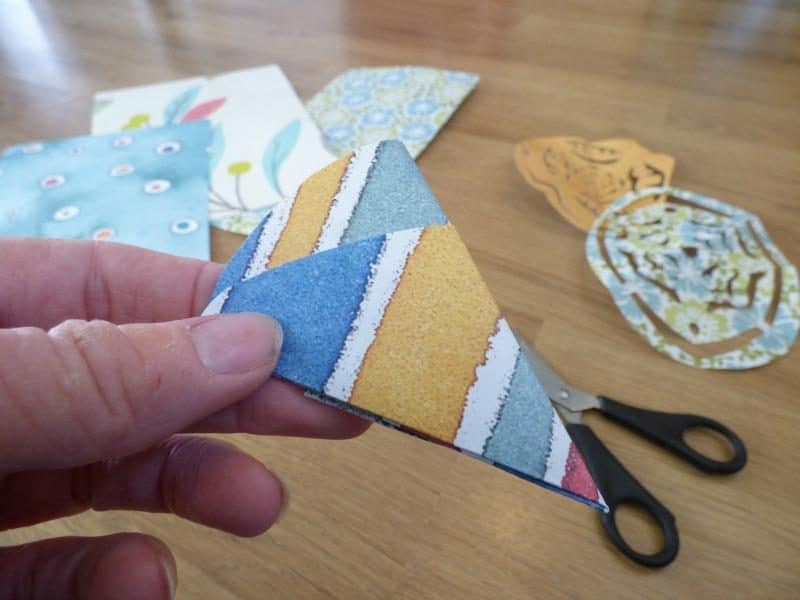 * Cut into the base first, but avoid cutting through the edges of the eggs. This may require lifting up part of the fold to cut into the bottom of the folded triangle.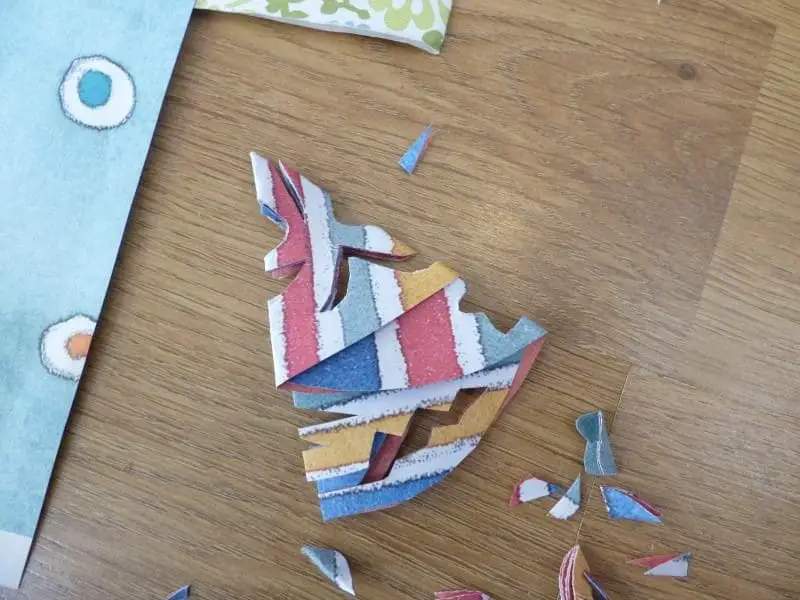 * Then cut further up to the tip of the triangle, trying out different shapes as you go.
* Open up to admire your egg design!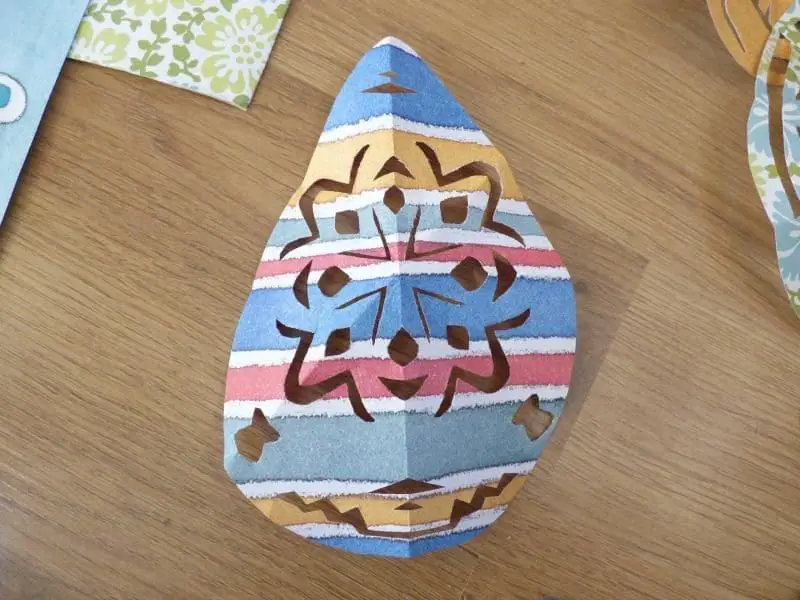 * Create more eggs, hang them for decoration or glue to cards with contrasting background colours.
Enjoy crafting!
Pin For Later