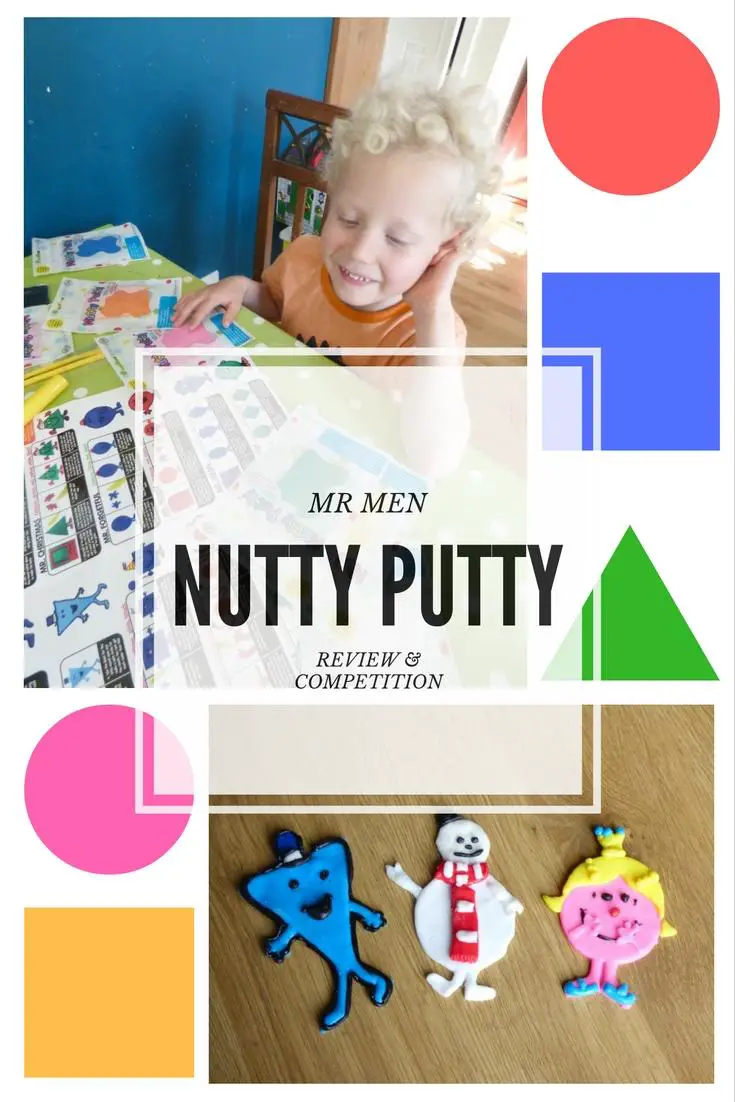 We have had our fair share of rain this week, which means we haven't spent as much time outdoors, there's only so long you can spend outside getting soaked!  So we've been doing a little more crafting instead.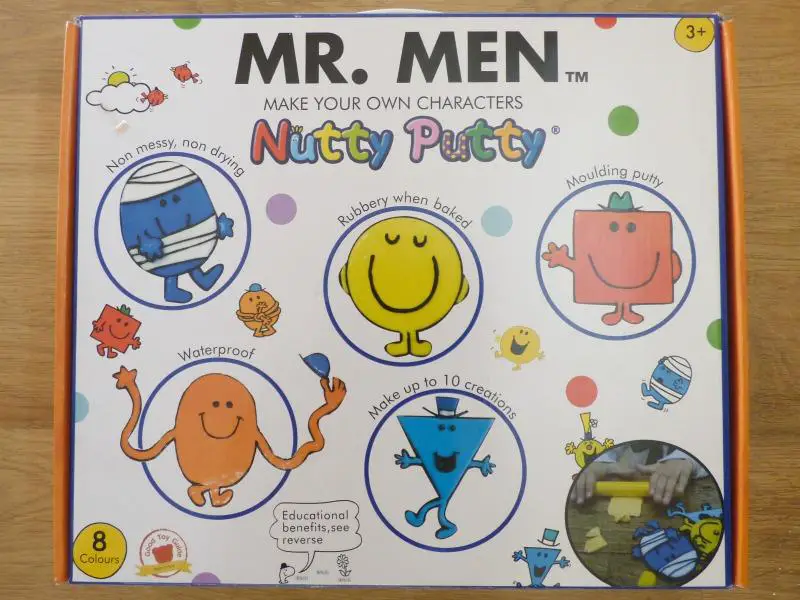 We were sent this Mr Men Nutty Putty set to test out and I was pleasantly surprised at how good it was.  I'm not sure quite what I was expecting, but the kit had loads of colours of 'putty', a plastic clay, as well as instructions and tools.
We immediately got stuck in and Mr O chose his favourite Mr Men to get started.  Well he looked at all the Mr Men and Little Miss' on the instruction leaflet and chose the ones he liked there, which of course were not the ones we have the books for!  First up was Mr Cool, which we needed to mix a little of the blue and white together to create.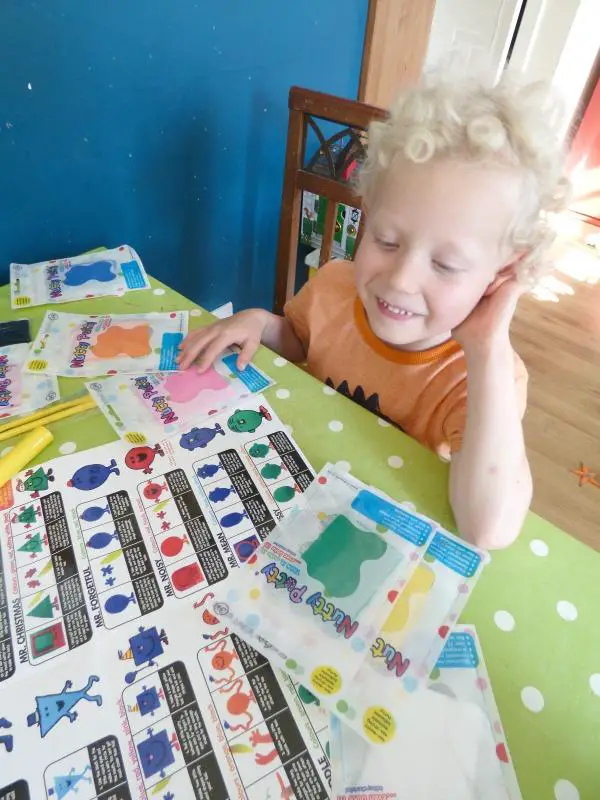 The age range o the box says for 3+, however at 5 Mr O still needed a fair amount of help as there are some rather fiddly bits, i.e. the hands, to create.  But this is a great task to work on together and we soon had completed Mr Cool, with a little help from me for the hands and black outline.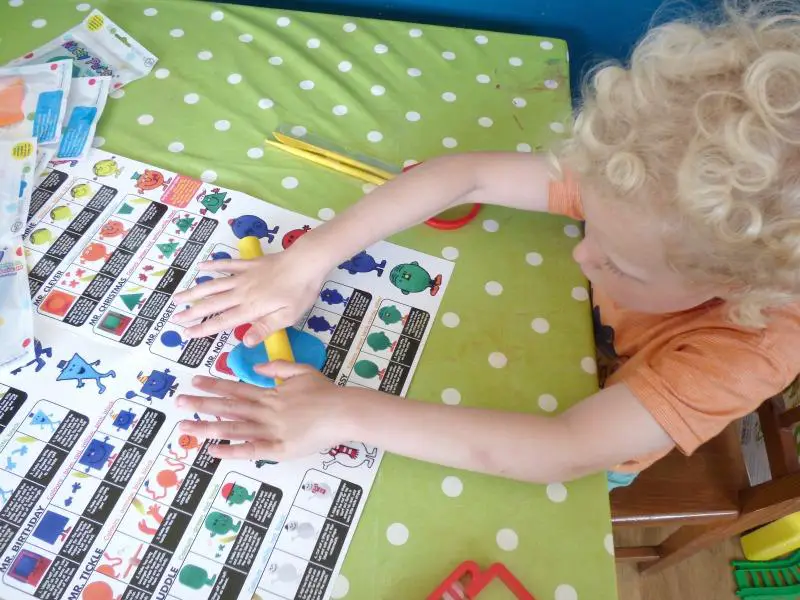 As the black outline took quite a while to create, we decided to omit that step on the other characters (we were on a tight schedule as we knew our time would be up when Mr A woke from his nap!).  Fortunately you can put the nutty putty back in the oven again to add on extra pieces, so we can always add on the black outline later if we want to.
The kit comes with a rolling pin, cutters and shapers and a small piece of non-stick baking sheet. As it only takes 10 minutes for the creations to bake, we soon had several characters ready to be played with.  We had intended to put holes in the top to hang the characters, but completely forgot before baking, so I will just thread a needle and poke it through so we can hang up his new Mr Men and Little Miss characters in his bedroom.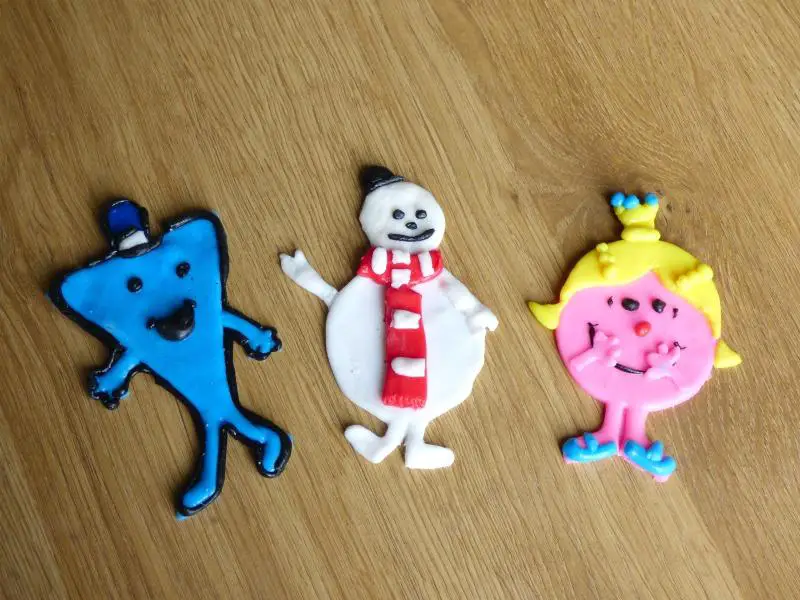 The kit can make up to 10 characters, the three we made took around 40 minutes, so this should last for a good few different days of play, which isn't bad for £22.50.  This would make a fab Christmas gift for the crafty child or those who love the Mr Men and Little Miss books.
If you would like to win your own Mr Men Nutty Putty set, then fill in the form below.
* I received this set for the purpose of this post, however all opinions are my own.