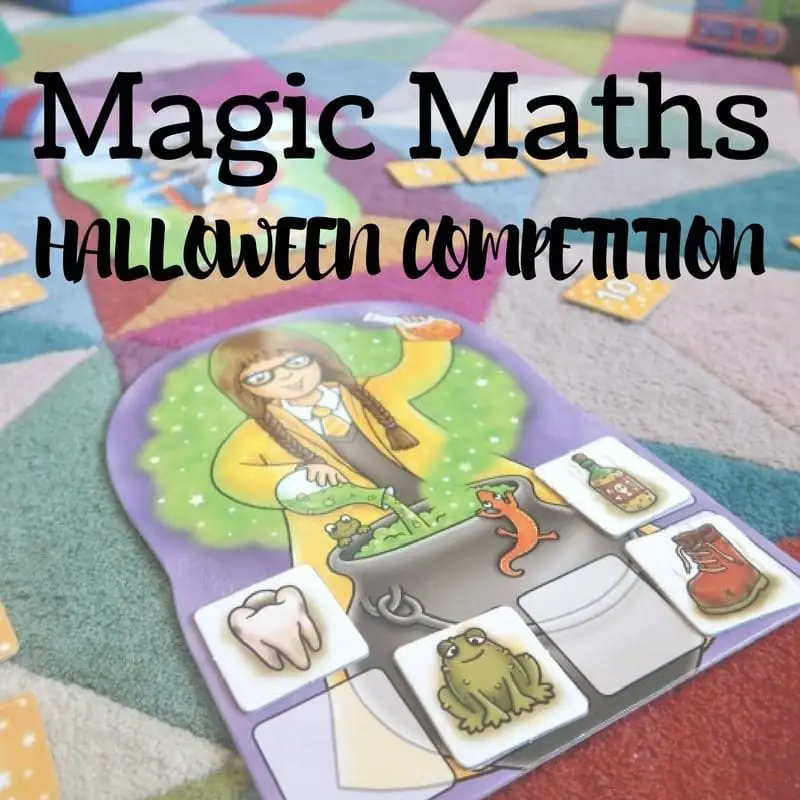 Only another couple of weeks until Halloween and we have been getting a little magical with our game time.  My eldest has loved Orchard Toys games for years and his most recent game, Magic Maths is perfect for this time of year.
Magic Maths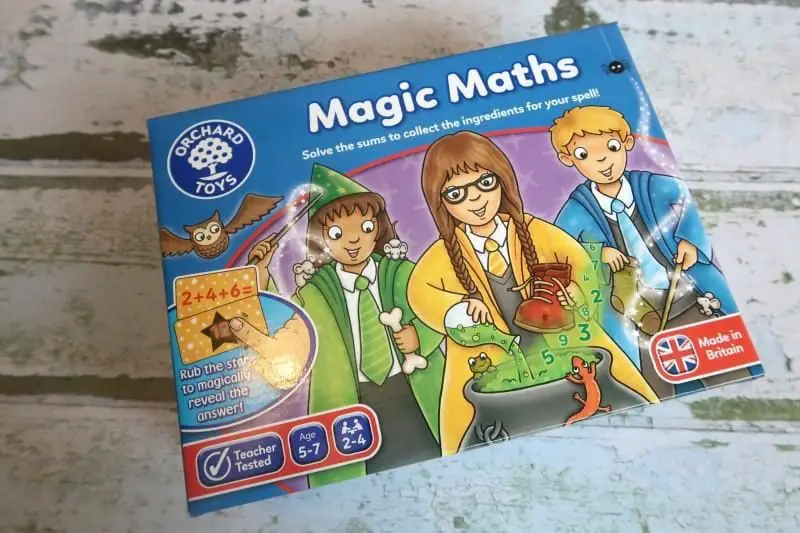 The game Magic Maths is aimed at children aged 5-7 years old and features wizards and witches spell making.  To begin you each need to choose your character board with cauldron and 6 number pieces.  The sum pieces are placed face down with the 'magic' star facing up.  Players take it in turns to flip one of the sum pieces and work out the answer to the sum and see if they have the right answer in their numbers.  If they have the correct number then it can be turned over to reveal an ingredient for their spell.  The first player to get their 6 ingredients in their cauldron wins.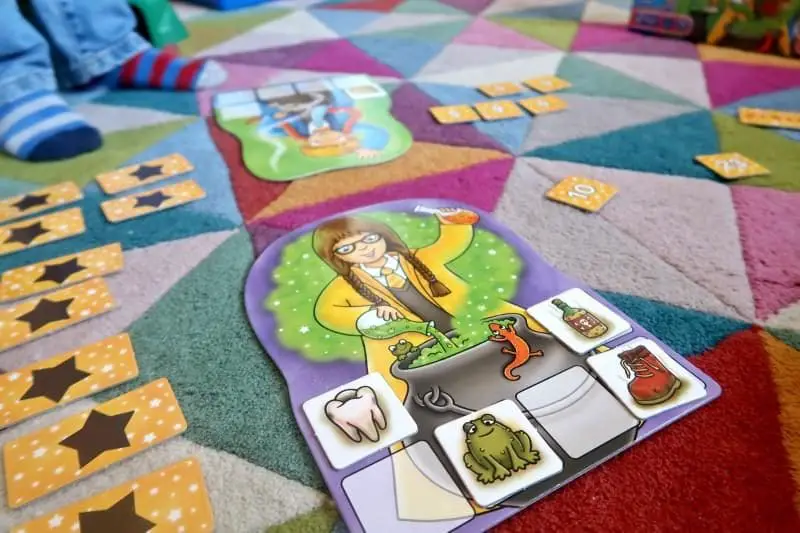 The cool part with the 'magic' stars is that once the player has worked out the sum they can check if they got the correct answer by rubbing the black star so the number 'magically' appears.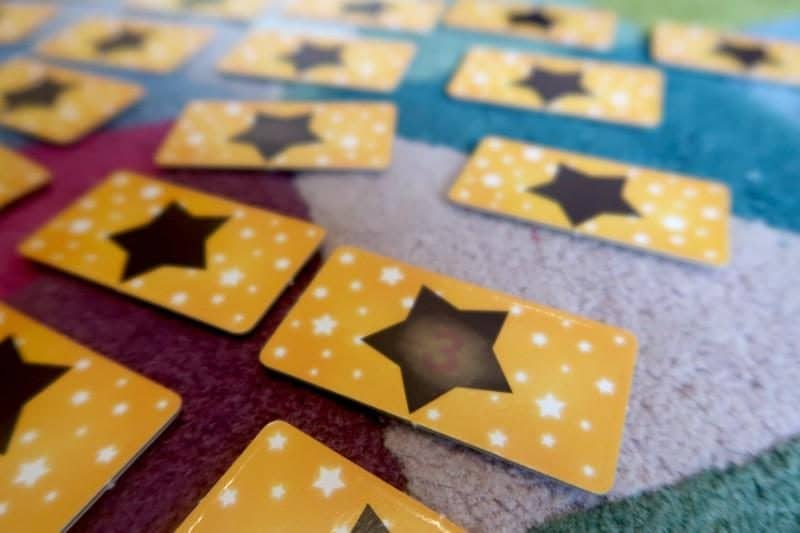 Some of the sums are more difficult than others and I probably wouldn't recommend this as a game just before bed when your kids are tired.  But it's a fun way to learn maths and create your own spells too!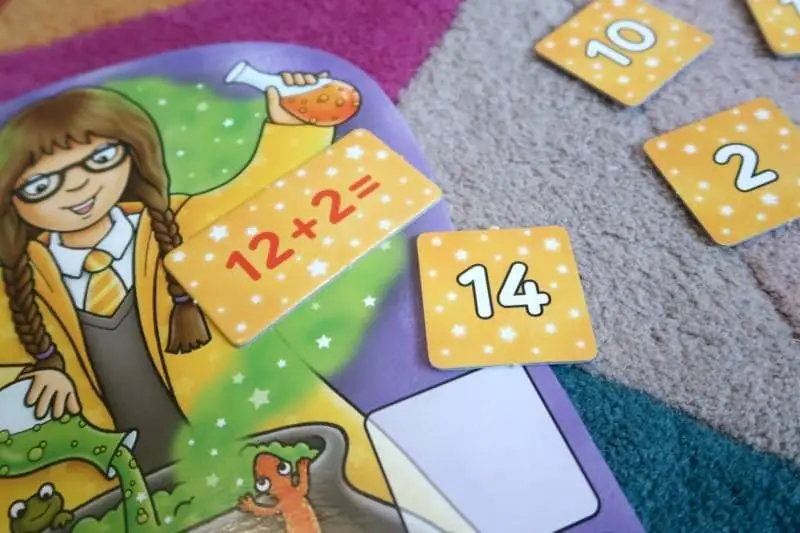 Alphabet Lotto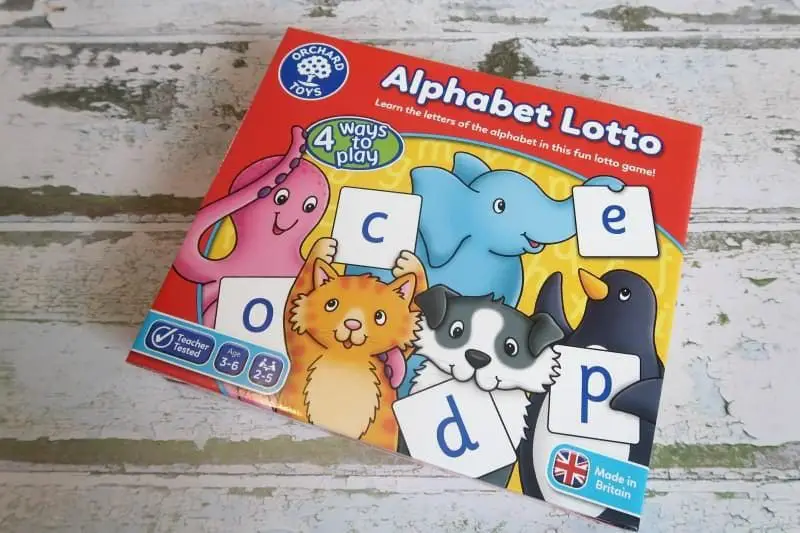 For young children aged 3-6 Alphabet Lotto is the perfect game to increase their knowledge of the alphabet and how words are spelt.  I love that this game is great for both my children.  My 3 year old is still learning his letters and my 6 year old is learning how letters spell words.  We can use the game in 4 different ways depending on which child is playing.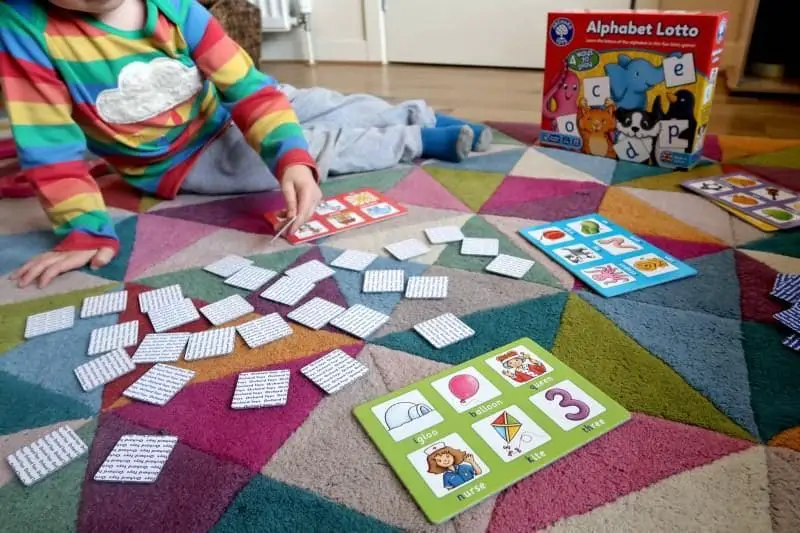 Each player has a game board which has 6 pictures on one side and 6 letters (and some sounds) on the other.  The aim of the game is to be the first player to complete all 6 spaces on their board first.  You get a set of picture pieces and a set of letter pieces, depending on which game you are going to play.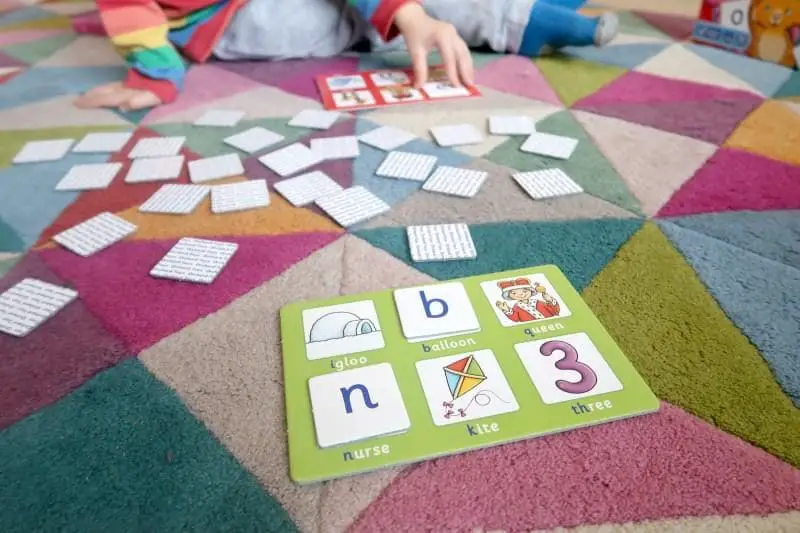 You can match pictures to the corresponding first letter on the board, picture to picture, letter to letter or letter to picture.  With my youngest we can practise a simple lotto game by matching picture to picture or letter to letter.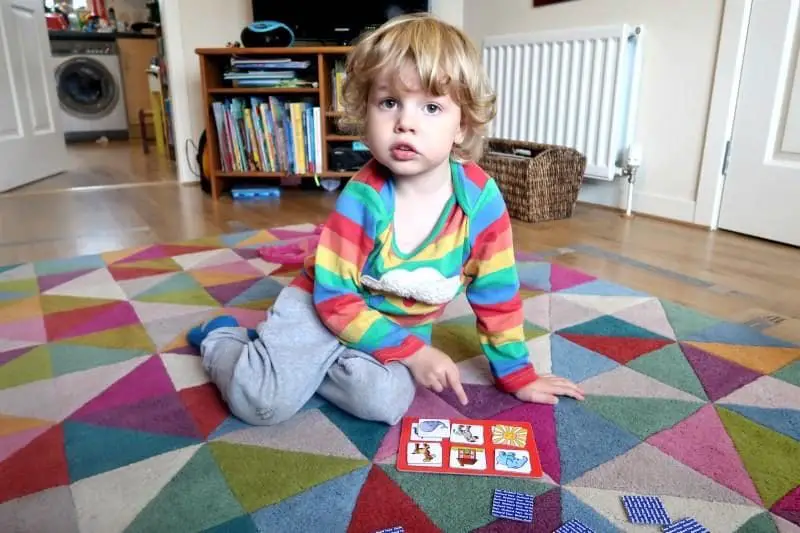 However, my oldest loves to play it matching the picture to the correct letter or the correct letter to the picture, helping him understand what each word begins with.  I'm pretty sure that all sounds confusing when you read it, so look at the pictures to get what I mean! Ha ha!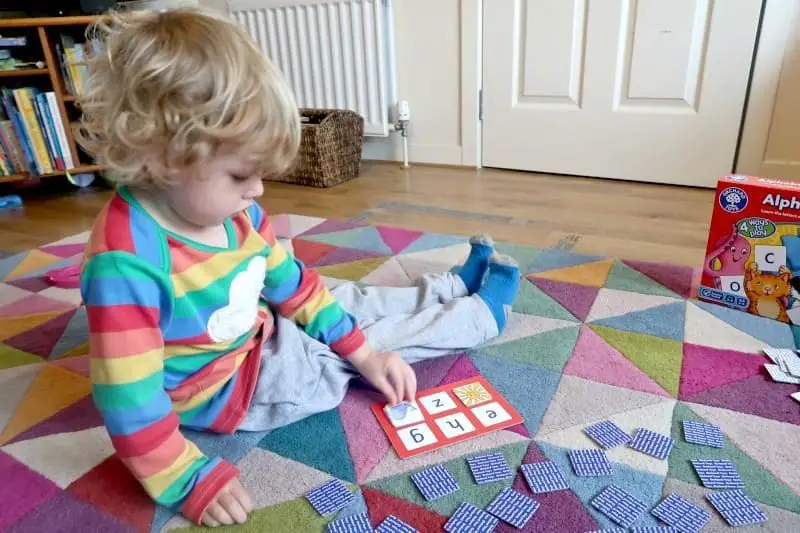 Competition
If you would like you would like to win your very own Orchard Toys Magic Maths game for your little one then please use the Gleam form below.  Good luck!