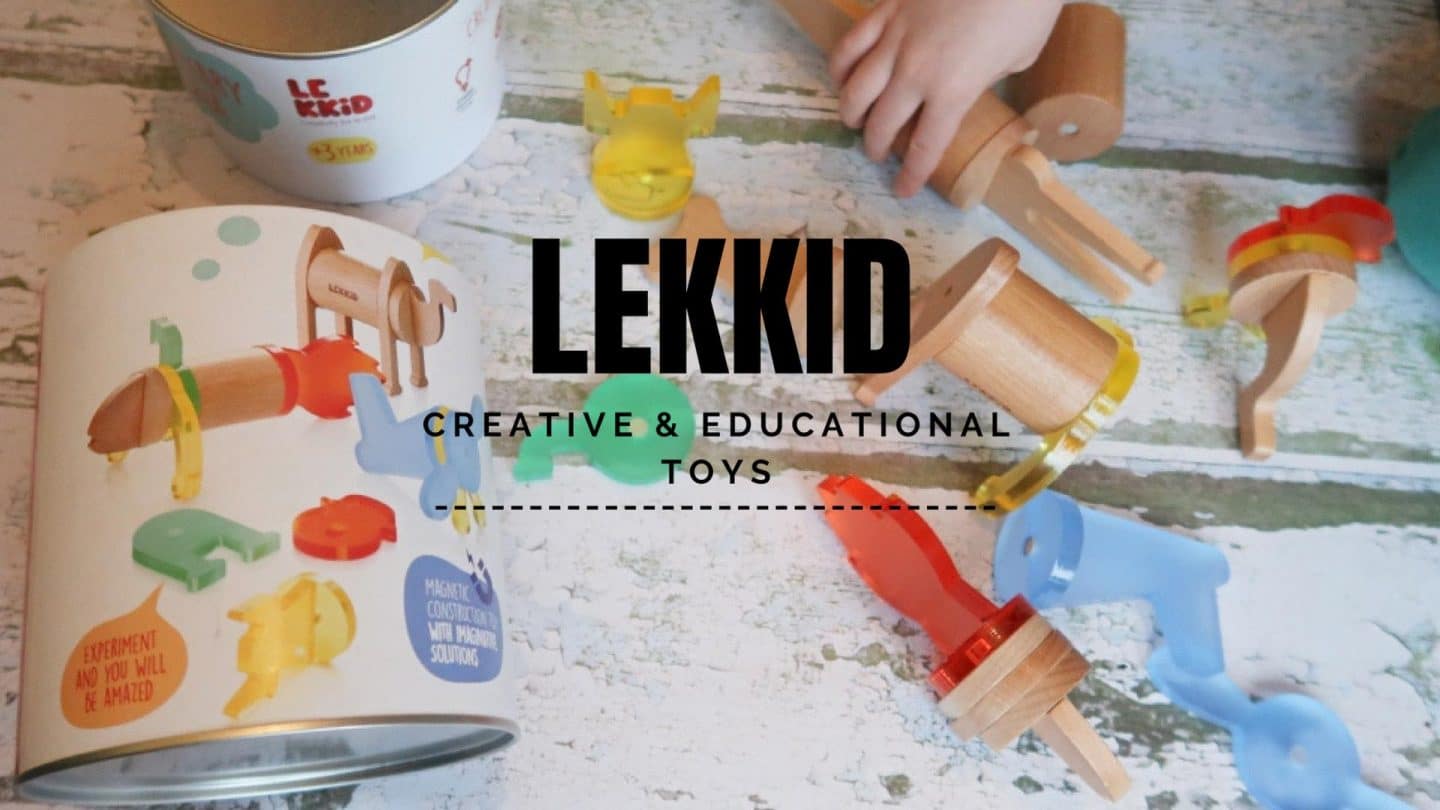 This is a sponsored post in collaboration with Lekkid
Problem-solving creativity in children has decreased over the years and nowadays many teenagers don't know how to solve everyday problems.  Wouldn't it be great if we can improve the problem solving abilities for our kids?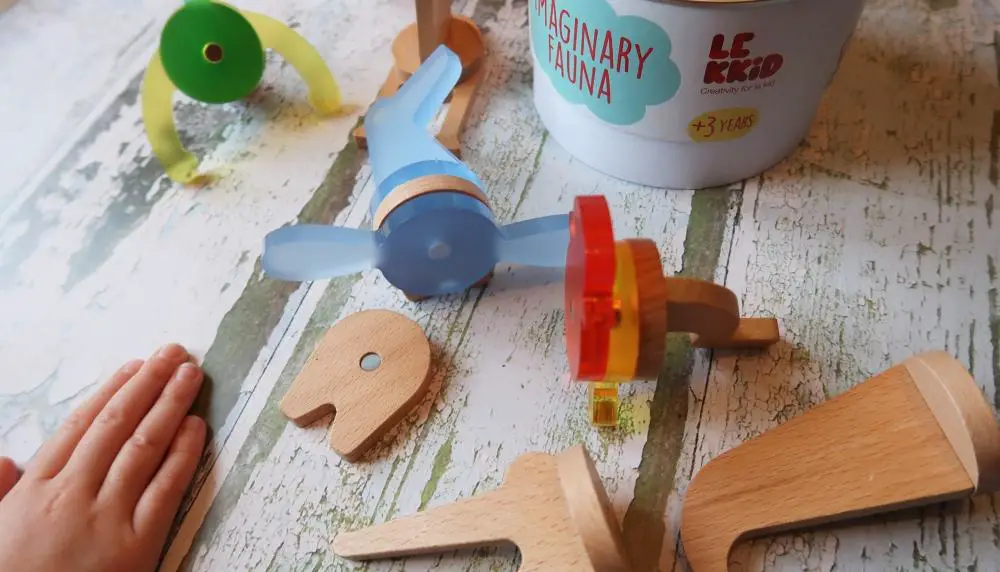 We were sent a new product created by Lekkid, called 'Imaginary Fauna'.  Imaginary Fauna consists of wooden and plastic magnetic pieces that can be joined together to make both real animals and imaginary.  There's no one solution on how to build the animals, so children can really let their imaginations run wild.
Using their imaginations, children can explore the shapes and their functions, creating various types of animals.  The magnets polarity means that children have the added challenge of turning the shapes around to fit them together.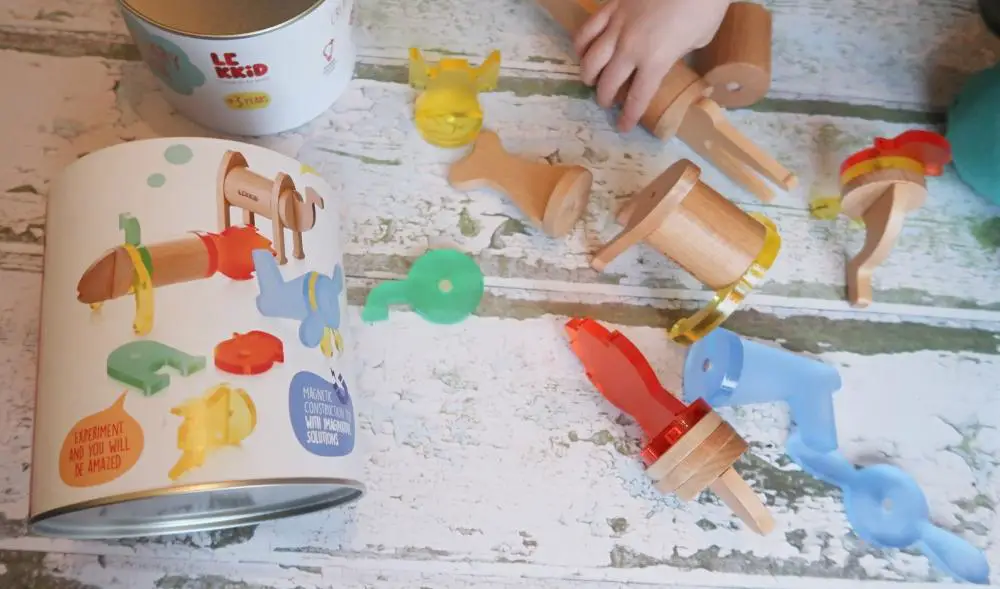 The kids had great fun playing around making elephants, crocodiles, rocket fish and walking aeroplanes.  It really is interesting to see how their minds work and watch how they interact with their newly created animals.
Crowdfunding Campaign
Imaginary Fauna is just the first stage of Lekkid's business, they are currently developing further stages.  Lekkid have begun a Crowdfunding campaign to raise money for further stages, including the conceptualised product Imaginary Zoo.
Imaginary Zoo will have 4 different designs; crab, penguin, reindeer and chameleon.  Each set consists of a punched sheet with pieces for building an animal, a cardboard sheet with decontexualised pieces to paint and a wooden piece.
The crowdfunding campaign already had a great backing from investors interested in getting the creative products out there, although they still have some way to reach their target.  It's especially interesting as parents are becoming much more interested in toys that are educational and can help their child's brains develop further, so it certainly seems like a good investment opportunity.
Lekkid has a distribution area of Europe, South America and Hong Kong, with distributors specialising in educational materials for parents and schools.
The products were developed by Nuria Torras who chose to use her experience of motherhood and watching her child's creativity in combination with her advertising experience.  After the completion of their first product Nuria and her team are considering the next steps in their campaign, including considering a third product and taking their current products to Nuremberg toy fair in 2019.
You can find more about the Crowdfunding campaign over here.
The children loved playing with Imaginary Fauna and I enjoyed watching their imaginations run wild as they described what their animals they created were.  This is a great toy for taking on road trips or camping as the pieces are big and chunky so not easily lost.  But it also encourages a whole host of other play too.
Although we were given the set to review, I certainly would buy this to give for Christmas or birthdays and also buy further sets for my children.