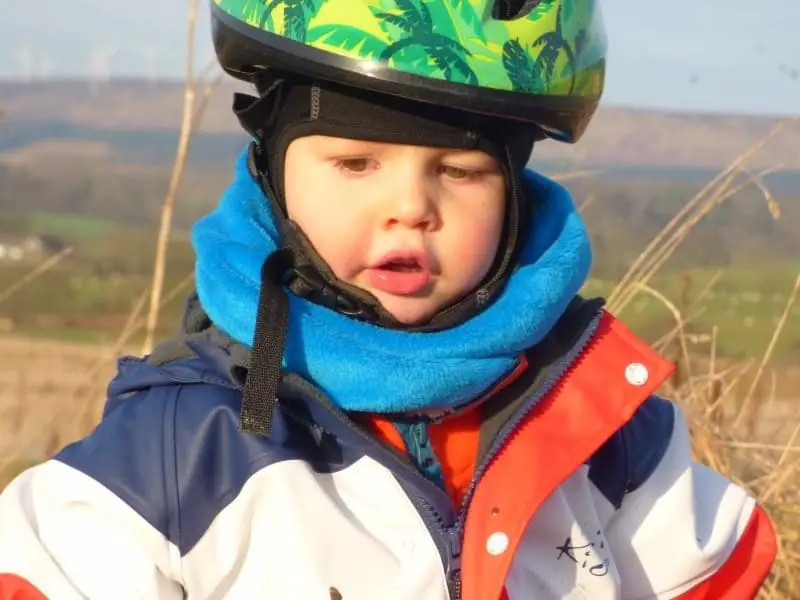 Yesterday was a freezing cold day, crunchy frost all over the ground and puddles frozen thick with ice.  The boys had fun playing in the garden and trying to get ice out of their toys, but we decided to go for a bike ride across some local farm tracks to find icy puddles to play on.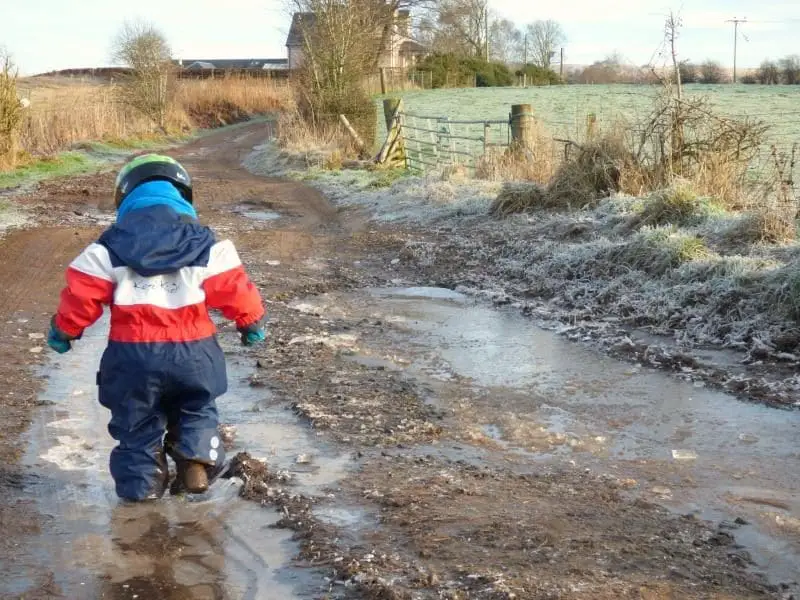 The temperature was down to -4 when we left, but the sun was shining and we warm enough when we kept moving.  The boys were also wearing their Kozi Kidz snow suits from Wet Wednesday's, which are fabulously warm and waterproof too.  Plus they look great, at least they did until the boys decided to break the ice on top of thick gooey mud!!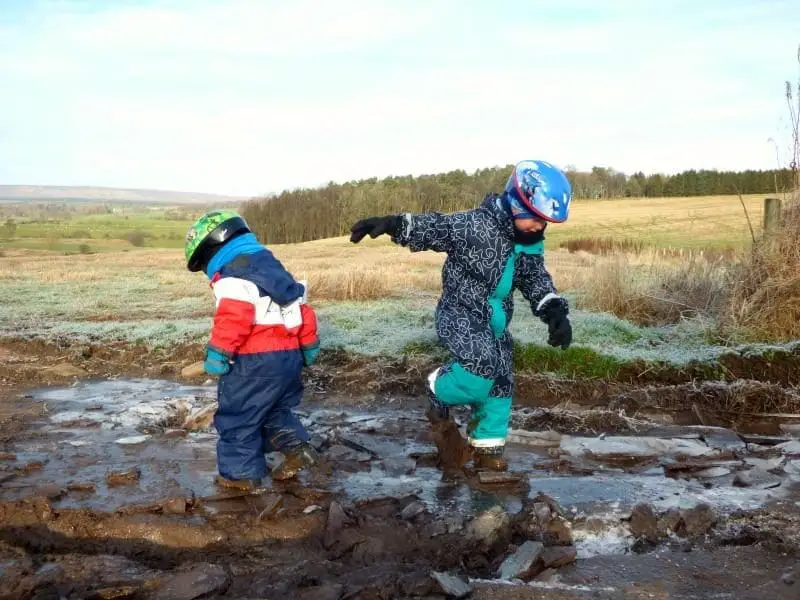 Littlest even managed to get his boot stuck in the mud, which involved me trying to hold him whilst getting his boot out the mud and putting his foot safely back in before it got wet.  Great for him, but I was covered in mud after that one.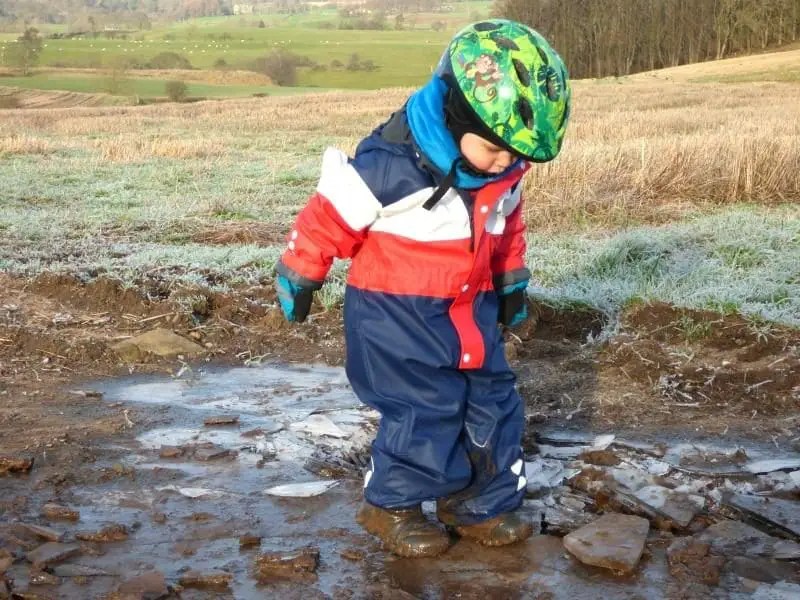 They are both huge fans of imaginative play, although recently it has gone in a different direction and our 5 year old can no longer boss his brother around.  The 3 year old loves to pretend to be Elsa from Frozen and was skating on the ice (he LOVED Frozen on ice) pretending he was Queen Elsa.  Our 5 year old on the other hand preferred to be Rocky from Paw Patrol, pretending to rescue other pups from the icy water.  Either way they both enjoyed it immensely!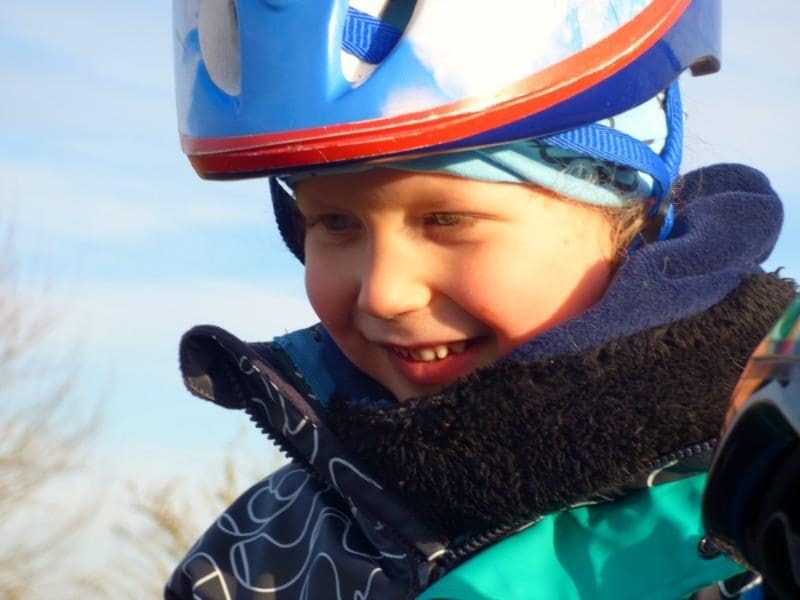 There was a lot of jumping on the ice to break it and we even tried cycling over the bigger puddles as it creaked and cracked behind us.  Well our 5 year old and his Frog bike are rather light, so he broke a lot less than littlest and I on my bike.  If you have a frosty, icy day don't stay inside, wrap up warm and go and have fun outside, it really isn't that cold if you're running about playing.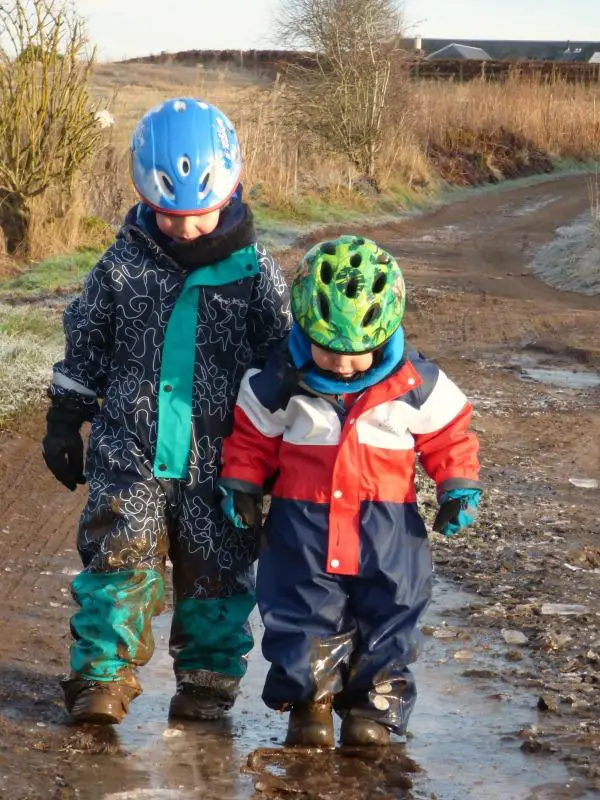 In case you are wondering how waterproof the kids snow suits are, check out the photo below, they were sitting in the icy cold water yet both remained dry (the elasticated cuffs of the trouser part work brilliantly) and neither complained of the cold.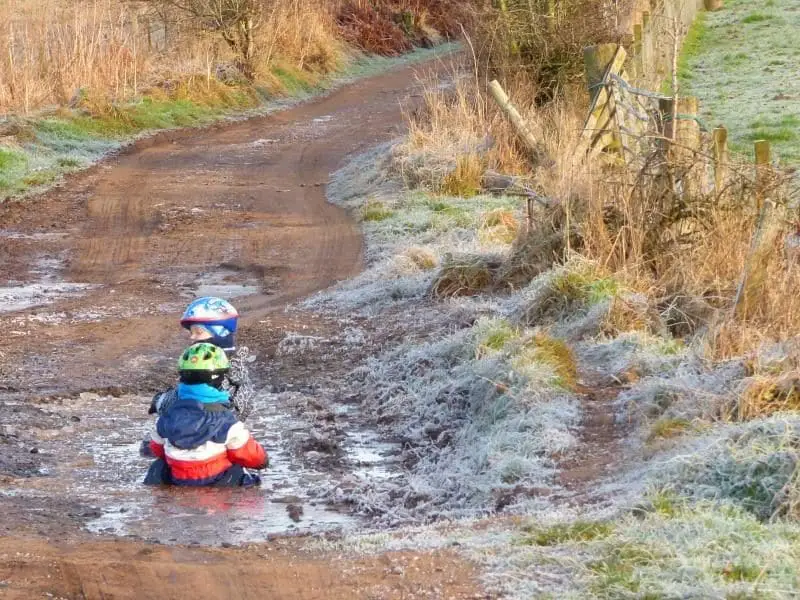 What is your favourite ice activity?
J x
* We received the snow suits from Wet Wednesday's for the purpose of this post, however all opinions are our own.