AD – Gifted items as part of Konfidence Ambassador relationship
As an island nation I'm sure most UK parents would like their children to be confident in the water.  We're never too far from the sea and in Scotland there are plenty of rivers and streams to play in too.  I've always worried about my children near water and I'm very keen for them to be confident at swimming and keeping their heads above water.  Our youngest doesn't like getting his head in the water as it makes his ears and nose feel funny.  Fortunately there's been no real issues, but if any of us have problems with our ears then we can call on a great ear cleaning clinic, such as Auris Ear Care.
My eldest used to be nervous about the water, but it all clicked in place at around 5 years old and now he happily swims under the water.  He's not the strongest swimmer, but he's learning throughout the year at his weekly swimming lessons.  Our youngest is 5 years old now, but he still refuses to voluntarily put his head under the water.  He's always been a lot more nervous around deep water and despite swimming lessons he can't be convinced to jump in with his head under the water!  He is getting better at swimming with a noodle and is one of the fastest in his swimming class, yet that is mostly because he's the oldest.  All the other children his age are in the next class up or higher, but our 5 year old's reluctance to fully submerge himself is keeping him back.
It's for this reason that I was pleased to be chosen as one of the child swimologist ambassador's for Konfidence in 2019.  Perhaps with the help of various swimming aids he would be able to gain the confidence he needs in the water?
For now, here are the various items we are reviewing over the year, keep your eye on my social media channels for more updates on our swimologist journey.
Konfidence Wetsuits
Shorty Wetsuit
In April we spent a great day out at the beach near Bamburgh.  It was my in-laws ruby wedding anniversary so we enjoyed a lovely warm day at the beach with a sandy picnic (MUST remember the wind break next time!) and good company.
The kids wore their Konfidence wetsuits for most the day, splashing in the water, not quite swimming.  I personally found the water chilly, so just paddled in the shallow warmer water!  Perhaps I need an adult wetsuit?!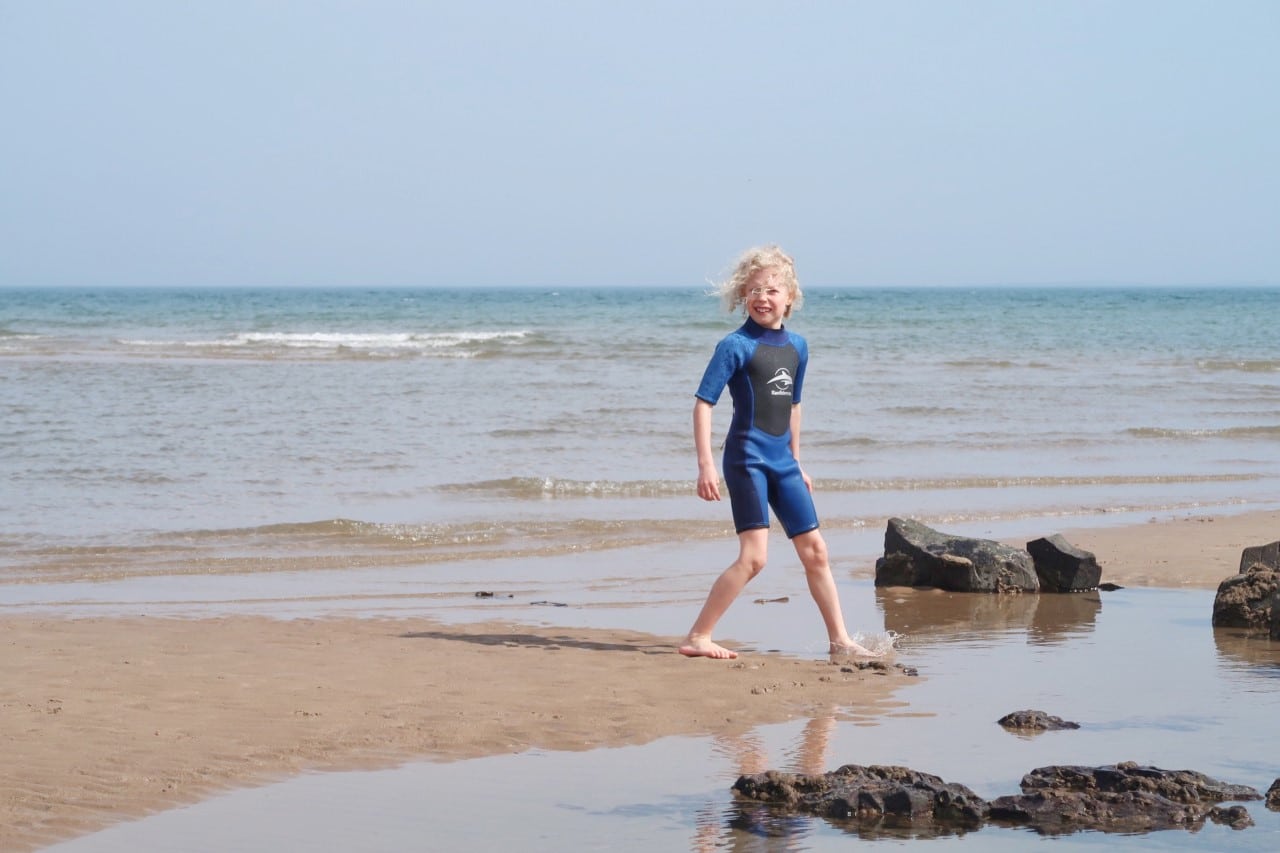 The beach was pretty busy, but the wind was fairly chilly and bringing in some good waves to chase.  Littlest is the one most likely to get cold, but he still managed a good few hours running about in the water before he decided to cuddle up in a towel on me.  I can't say I minded too much, I'll make the most of my boys cuddles when they still want to!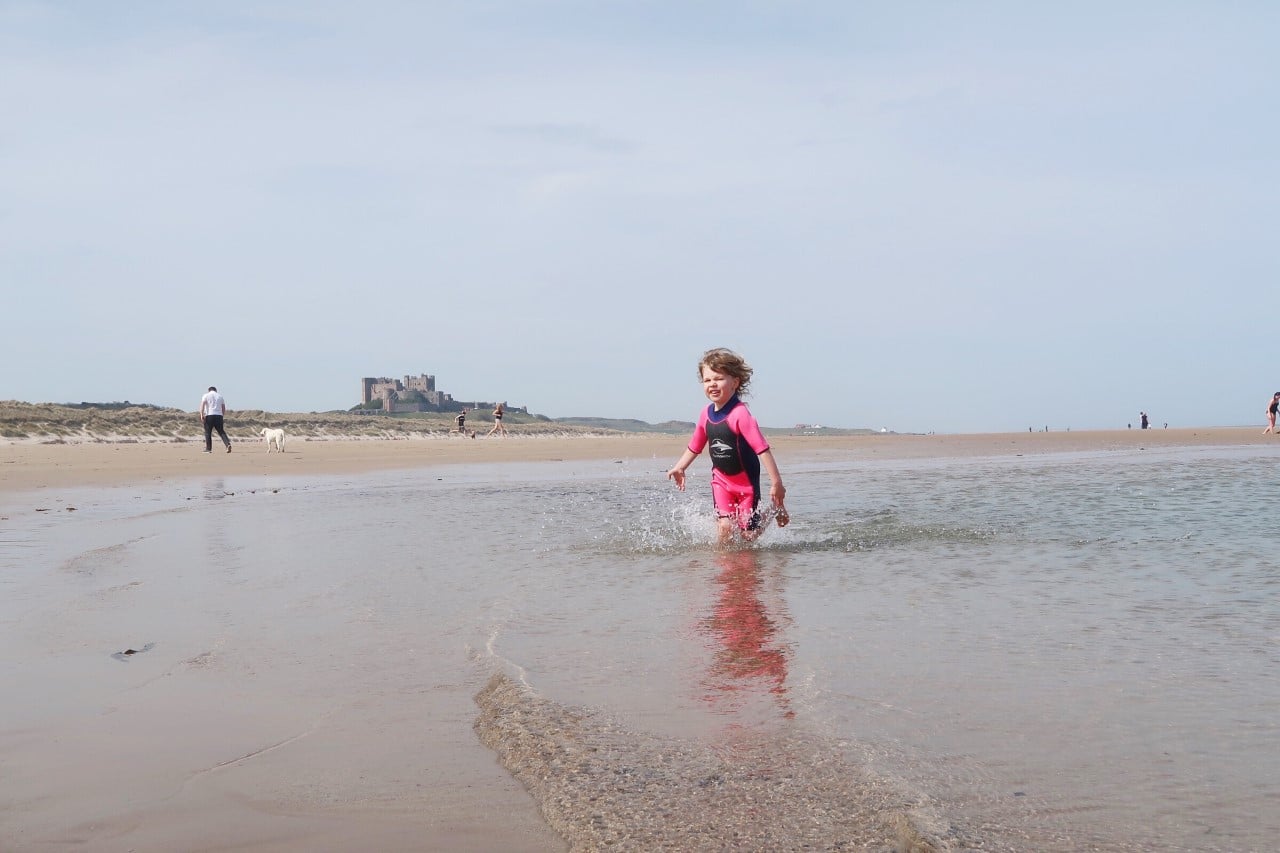 The wetsuits are tight with rubber cuffs to keep it in place as the kids play.  The front panel on the torso is made of a slightly more grippy fabric, which would make them perfect for body boarding.  I definitely think we'll be getting body boards for the boys soon, littlest is desperate to surf, so maybe this will be a way to get him used to the movement of the waves.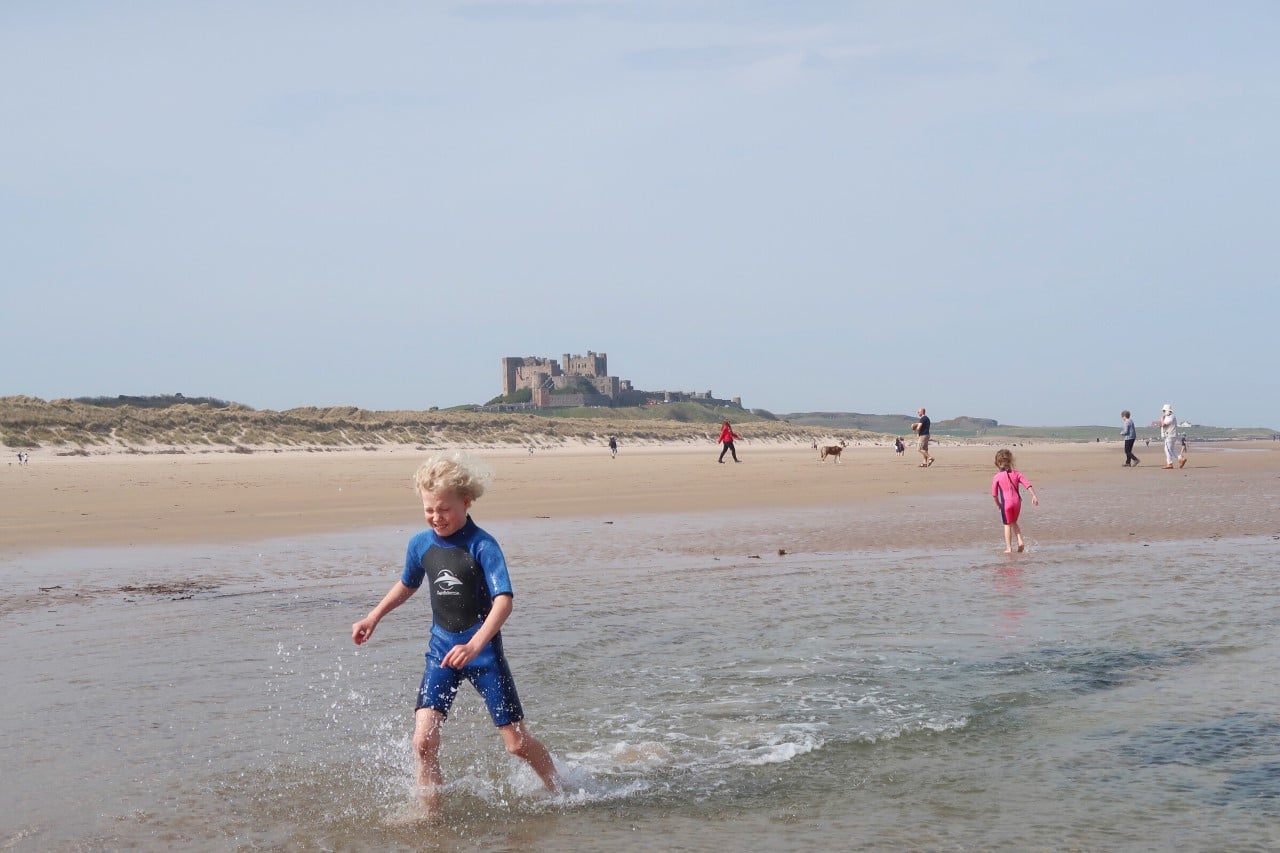 Warma Wetsuit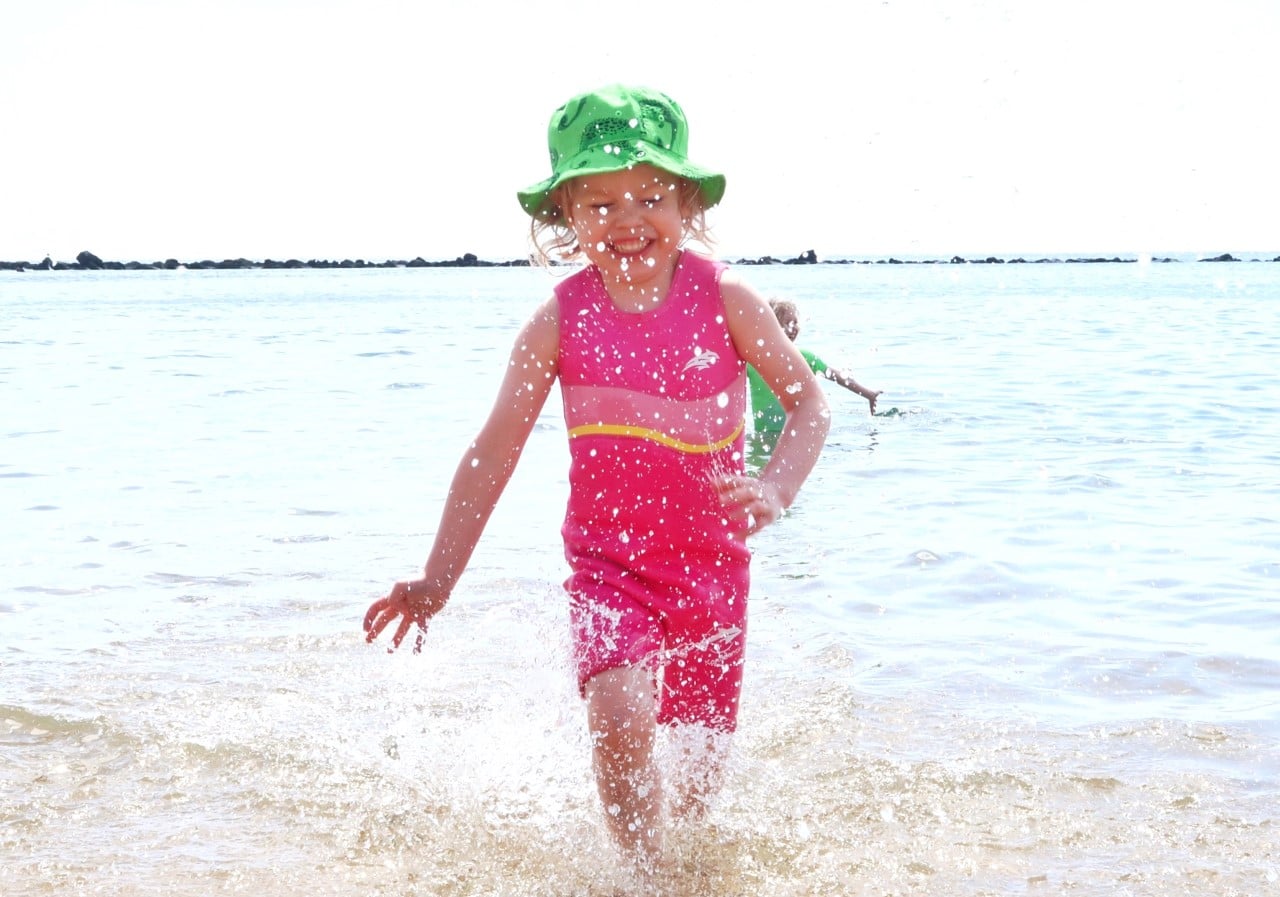 We took a few Konfidence items with us to Tenerife, including littlest's warma wetsuit.  He does love the bright pink colour, although it would be nice if there were more colour options .  He especially likes orange, but currently there is mostly pink or blue options on Konfidence at the moment.  Perhaps some more turquoise, yellow, orange and even multi-coloured options would be great?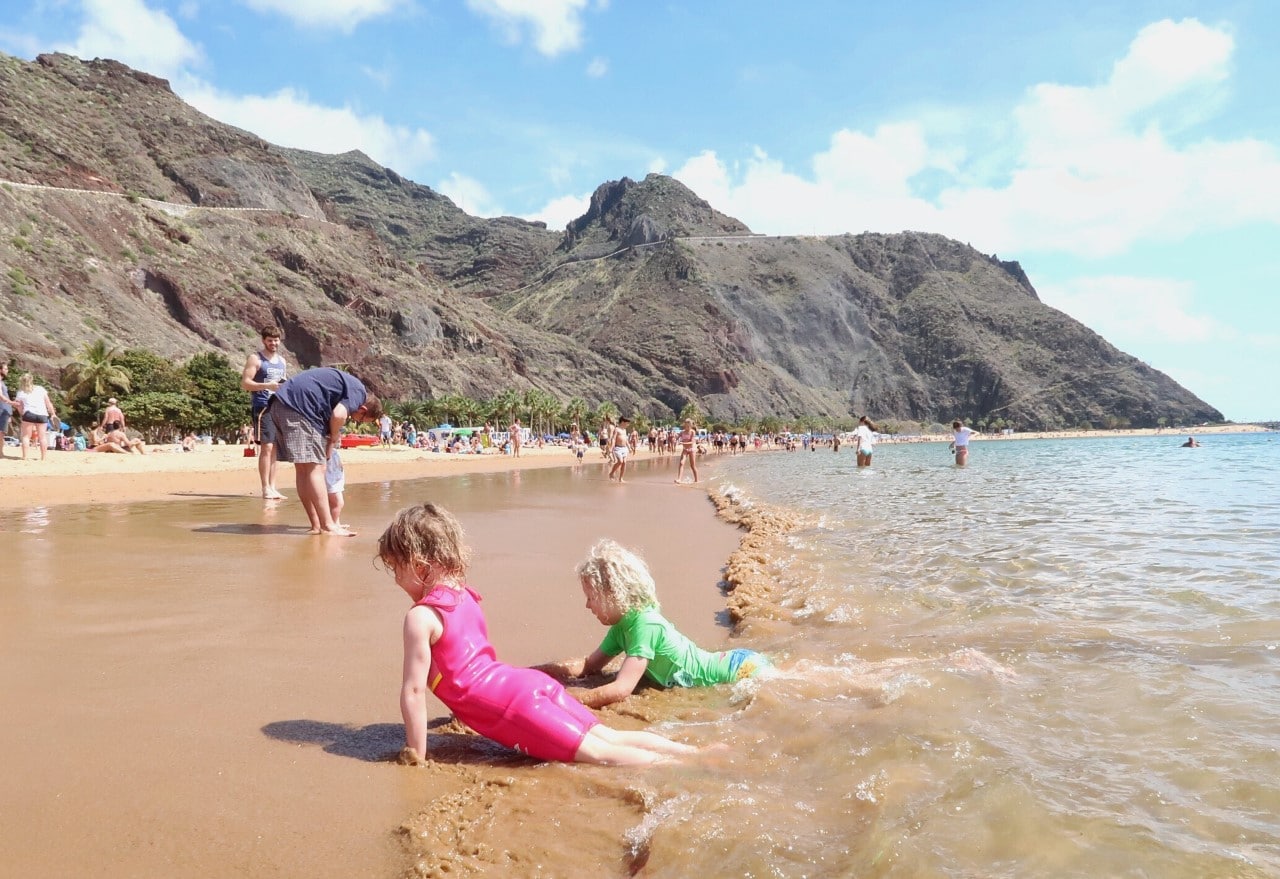 The warma wetsuit is different to the shorty wetsuit.  The easy velcro tabs at the shoulders to put on the suit and there's no rubber keeping the cuffs in place, so it more comfortable in warmer weather than the wetsuit.  Our 5 year old can get chilly easily in the water, so having the warma wetsuit was great for keeping him warm in the sea's off Tenerife.
Swimming Aids
Floatsuit
With a 5 year old who's nervous in water I was particularly interested in the swimming aids with floats attached.  The Konfidence floatsuit is made of Lycra with an adjustable float system.  The floats can be removed to tailor the suit to your child's weight.
When he first went in the water wearing the floatsuit he kept at least one arm wrapped around my arm or neck as usual.  However, after a little convincing he realised that he could float without holding onto me.  After this realisation he started swimming himself without holding on to me.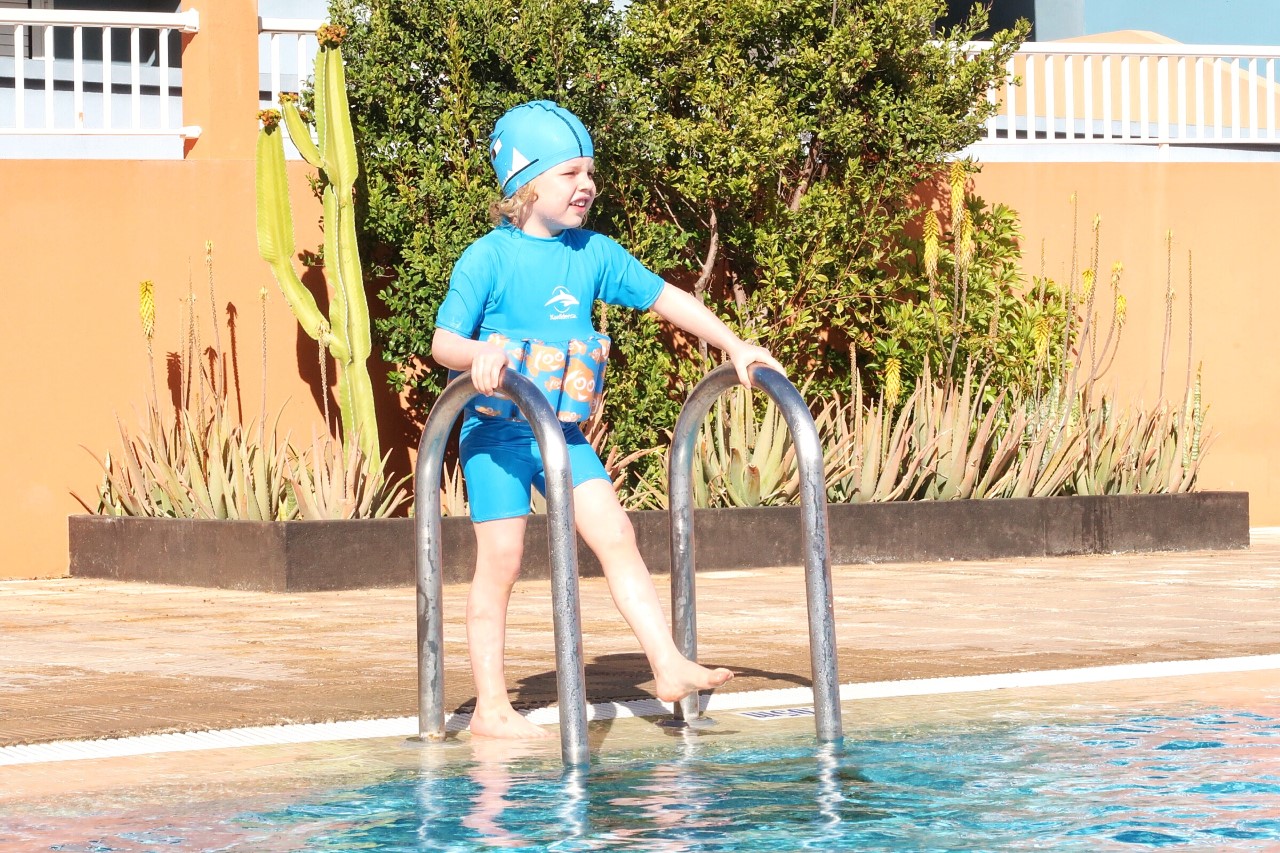 It was great to hear how happy he was trying to swim all on his own.  I look forward to watching him progress when we're at the pool this year.
Swim Jacket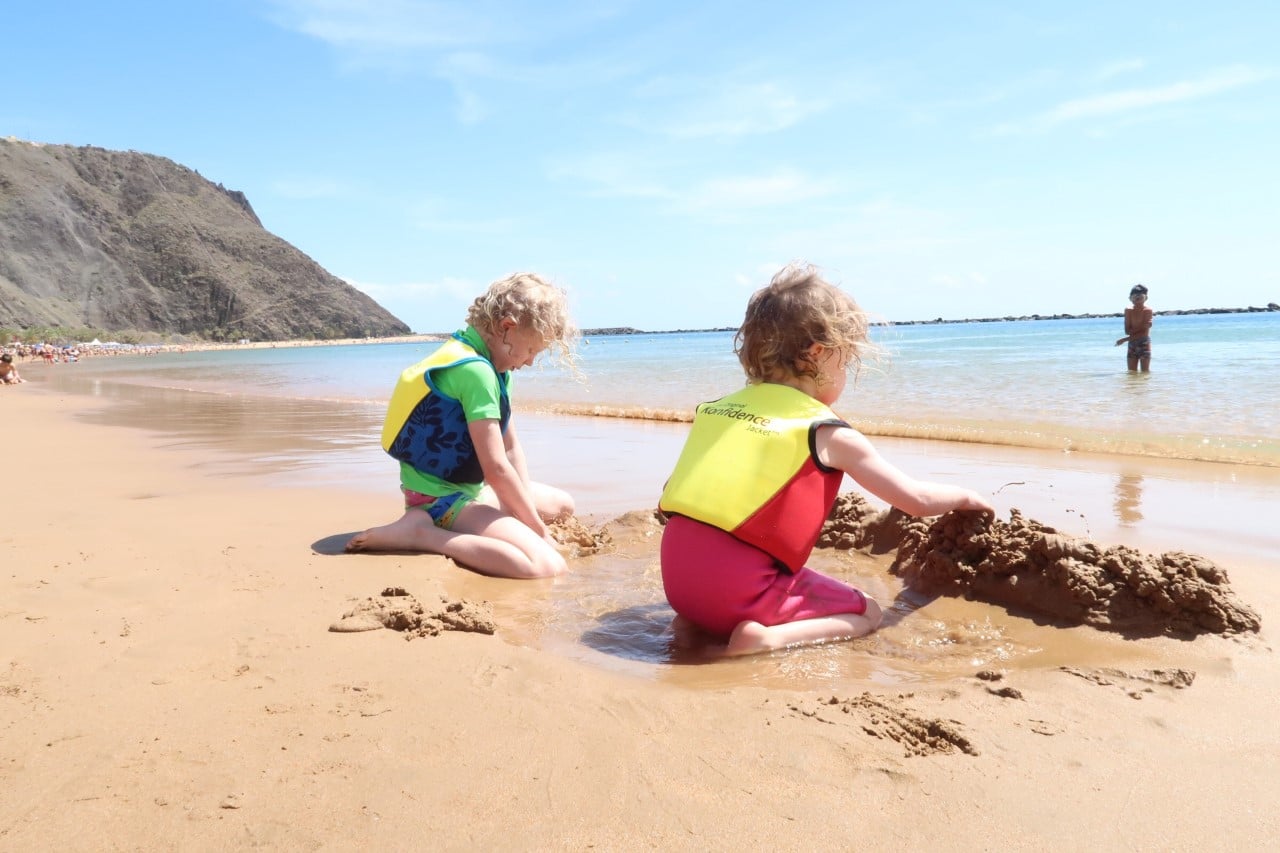 Our second flotation aid to try out was the swim jacket, both boys had a jacket and wore them over their swimming costumes.  The jackets are quite tight, despite my boys being very slim.  But they need to be snug so they don't move about when the child is in the water, I can't imagine it being safe if they were slipping around their torso's.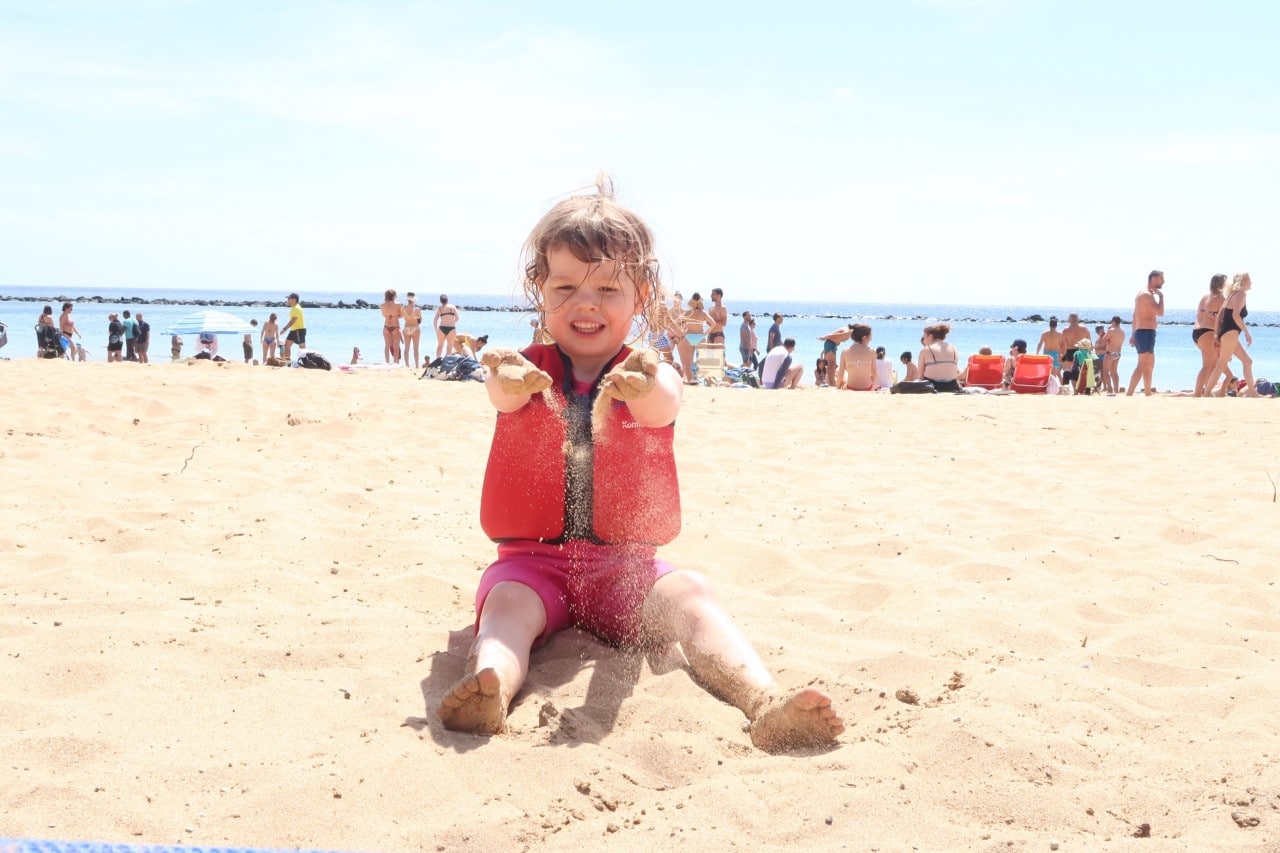 The swim jackets definitely gave me a little peace of mind when we were playing by the sea in Tenerife.  The floats in the internal pockets of the swim jackets can be removed to reduce the jackets buoyancy as the kids develop their swimming skills.
The jackets still allowed the children to work on their swimming in the water without getting in the way.  Although I will definitely have to take some of the floats out for my 7 year old as he likes to dive under the water when we're in the pool.