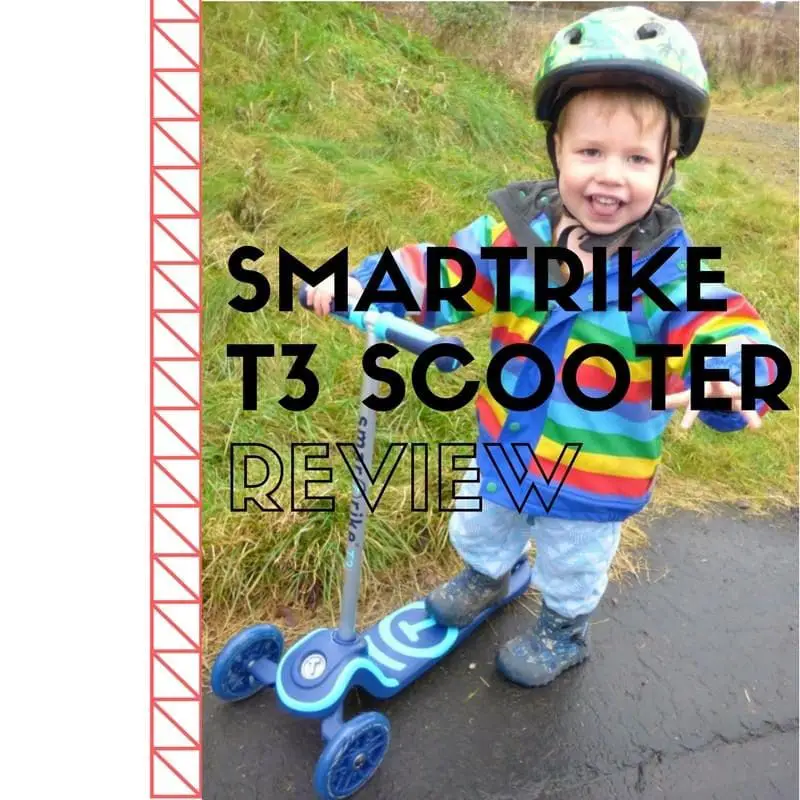 Just before Christmas our 3 year old received the SmarTrike T3 scooter.  It was a rather exciting delivery for him as he has spent plenty of time watching his big brother on his scooter, but never had his own one to play on too.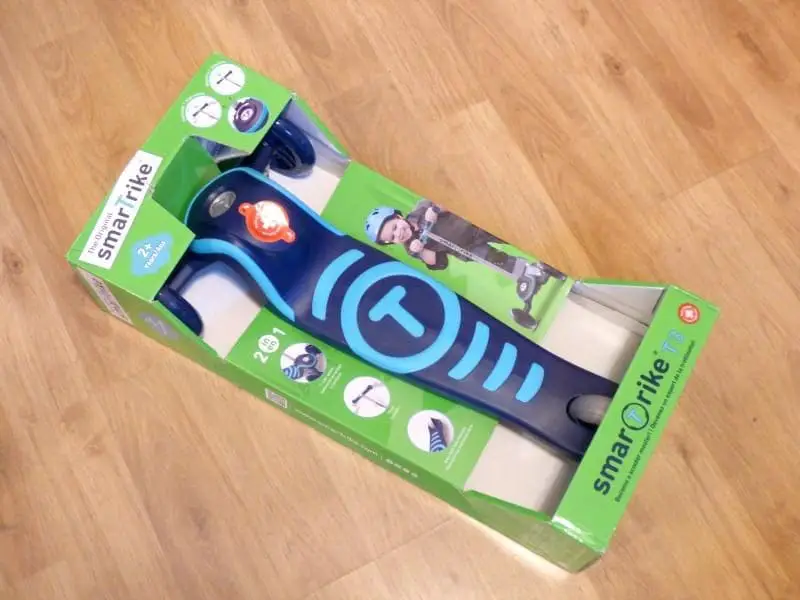 The SmarTrike T3 is suitable for ages 2 and up, with lots of features, such as the soft grip handles that make it perfect for little hands and feet to use.  The footplate has rubber grips designed to help feet stay put when speeding along and a foot brake on the back wheel is easily operated by my 3 year old.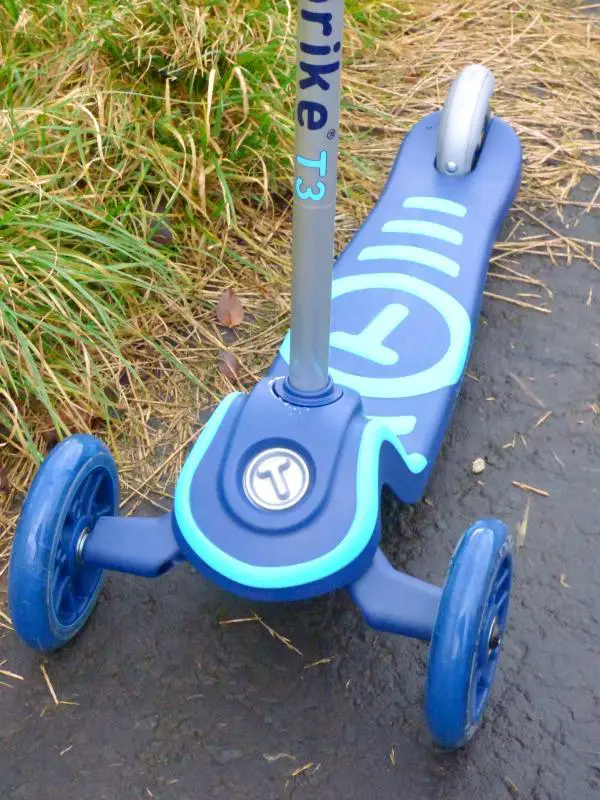 It also has a great tilting handle bar that can be used both in the tilting position for more complex riding or fixed in the upright position when they are learning to use the scooter.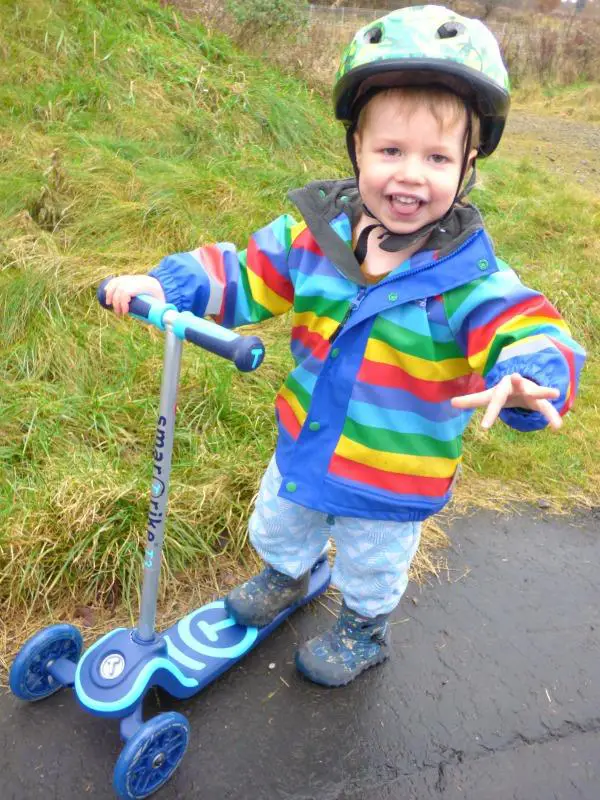 Our youngest has been riding his balance bike since his second birthday and so he knows how to go fast, but as he has been so happy on the bike it took a little convincing to try out his scooter for journeys.  Fortunately the comfort of the scooter and ease of use have won him over and he enjoys whizzing around the neighbourhood.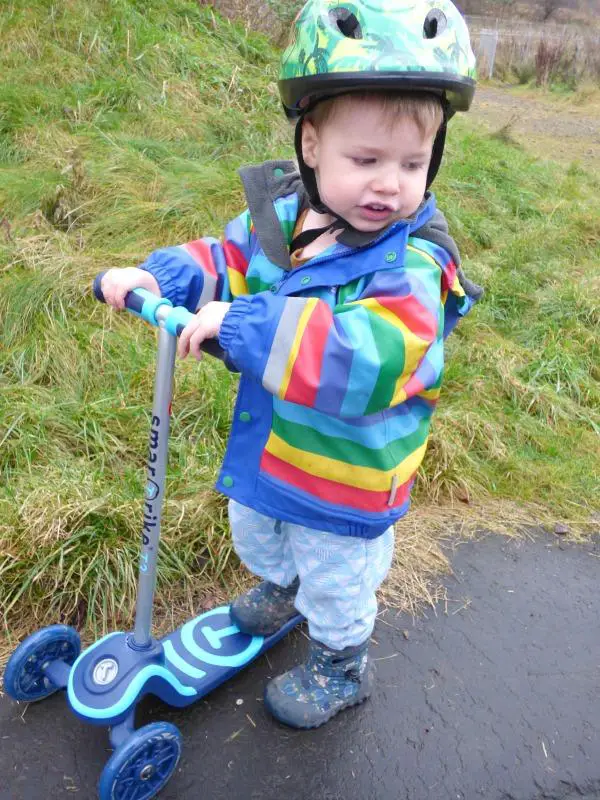 The scooter comes in a variety of bright colours, including the blue shown here, but also purple, pink and green.
We have taken the scooter out around the nearby streets, up to a local park and back and each time our 3 year old has loved being able to scoot around just like his big brother can.  They would also be great for getting young ones to walk a bit further than normal, as it's clearly easier on the legs with a scooter.
You can buy the SmarTrike T3 scooter here.
Does your child like their scooter?
* We received the scooter for the purpose of this post, however all opinions are my own.