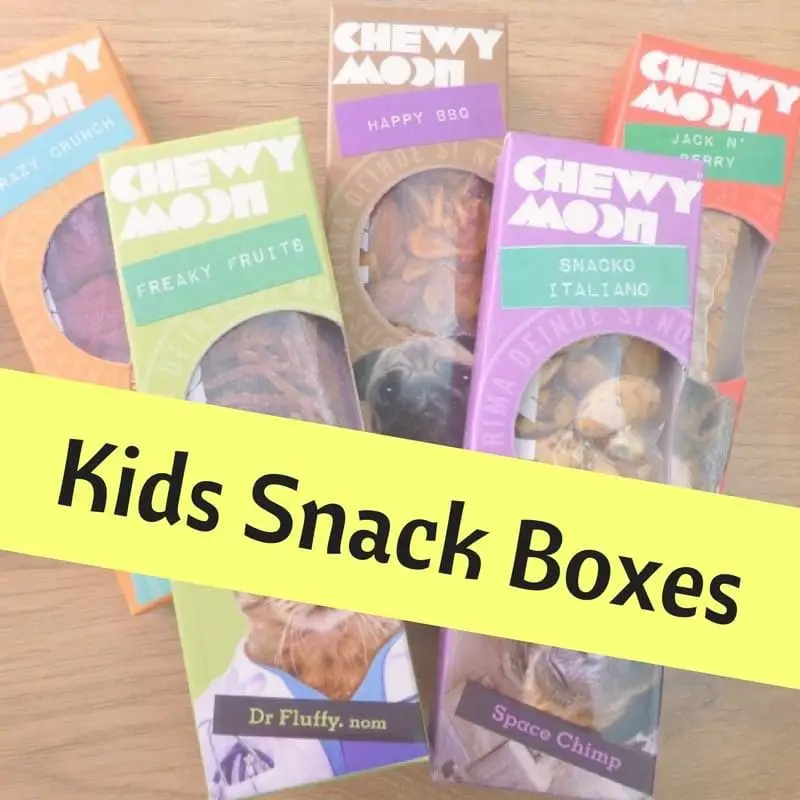 Sometimes it's hard to find healthy snacks for our children.  This becomes even harder once they have been introduced to sugary snacks and drinks.  Both our boys love fruit and veg and will eat loads if we give them a chance, but it's always nice to have other options to pack in bags to take with us out and about.
Healthy Snack Box
When it comes to healthy snacks for our mini expeditions out of the house I normally bring fruit.  But my two seem to be like little vultures and need to scoff more and more food every day.  So I was pleased to receive two boxes from ChewyMoon filled with tasty kids snacks.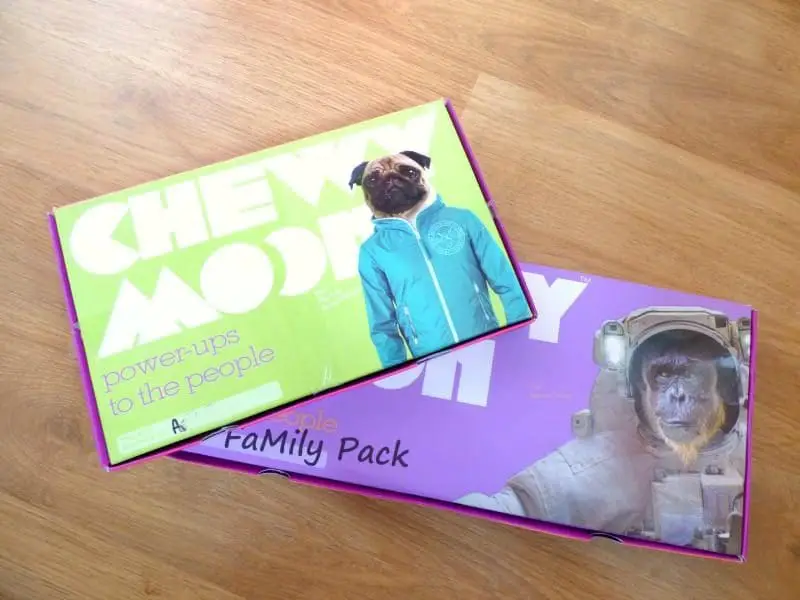 There are different snacks in each box, varying from dried fruit to nuts and bread chips.  Each snack is contained in a box with an animal character on the front.  You can find out more about each animal's character in the box.  Out of all the snacks my boys tried they seemed to like the flapjack and the freeze dried smoothies the best. It also gave them plenty of energy to keep racing around at the park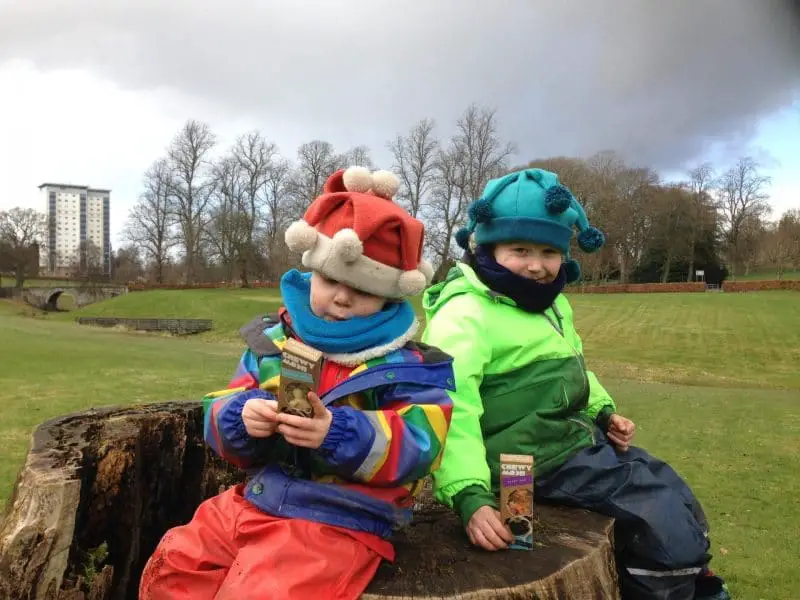 I love the variety of snacks that they had and between the two boxes only one snack was the same in each.  At first I thought they wouldn't be as interested in the savoury packs, but they ate them all happily.  No complaints whatsoever!   In the family box there are also two packs just for the adults, I had the Coco Raz and they were delicious!  Lovely that parents are considered too, not everything has to be just for the kids.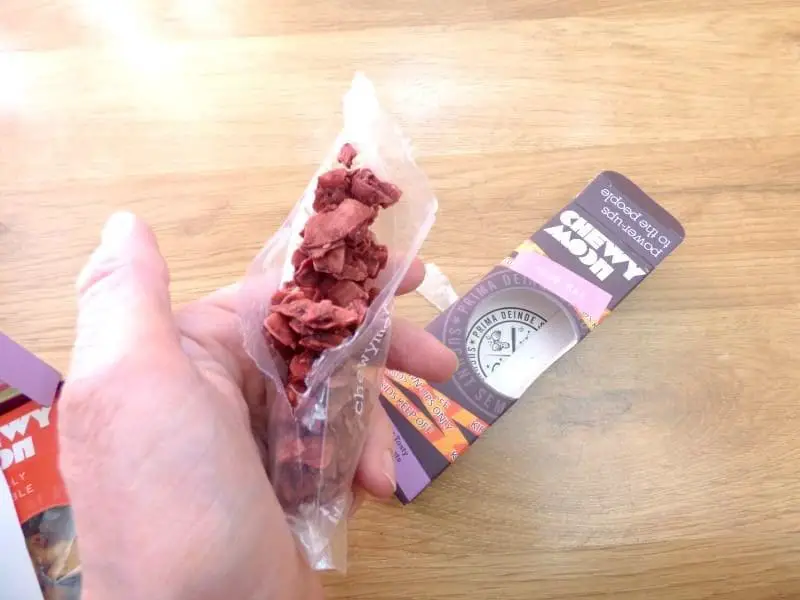 Each box also includes some fun activities for the kids.  A comic, science fact sheet and stackable animal character are included in each box.  These are aimed for 5 plus and my eldest loved reading the comics and fact sheets, however the 3 year old just loves to study the animal characters.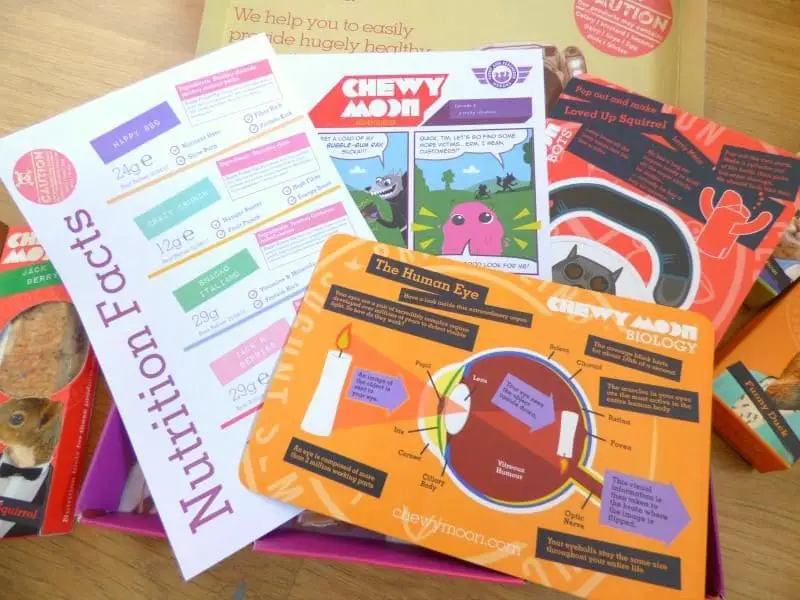 ChewyMoon Subscription
There are three subscription box types.  You can go for fruit, savoury or a mixed box.  We had mixed boxes and they were perfect for a little variety.  When you are choosing your box you can personalise it so that it can be 'no nuts', which is fantastic for school snacks (a lot of kids have nut allergies).  You can also decide what energy level your child has so they can have high or lower energy snacks in their boxes.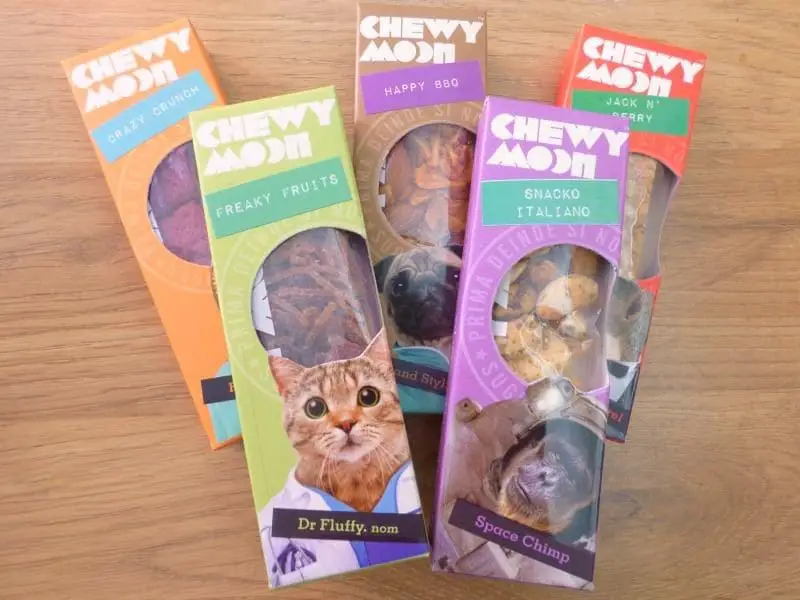 The first box is free (just 98p postage), so you can try them out before committing to a longer term subscription.  I am sure you will be impressed though!  Head over to ChewyMoon to find out more.
Pin For Later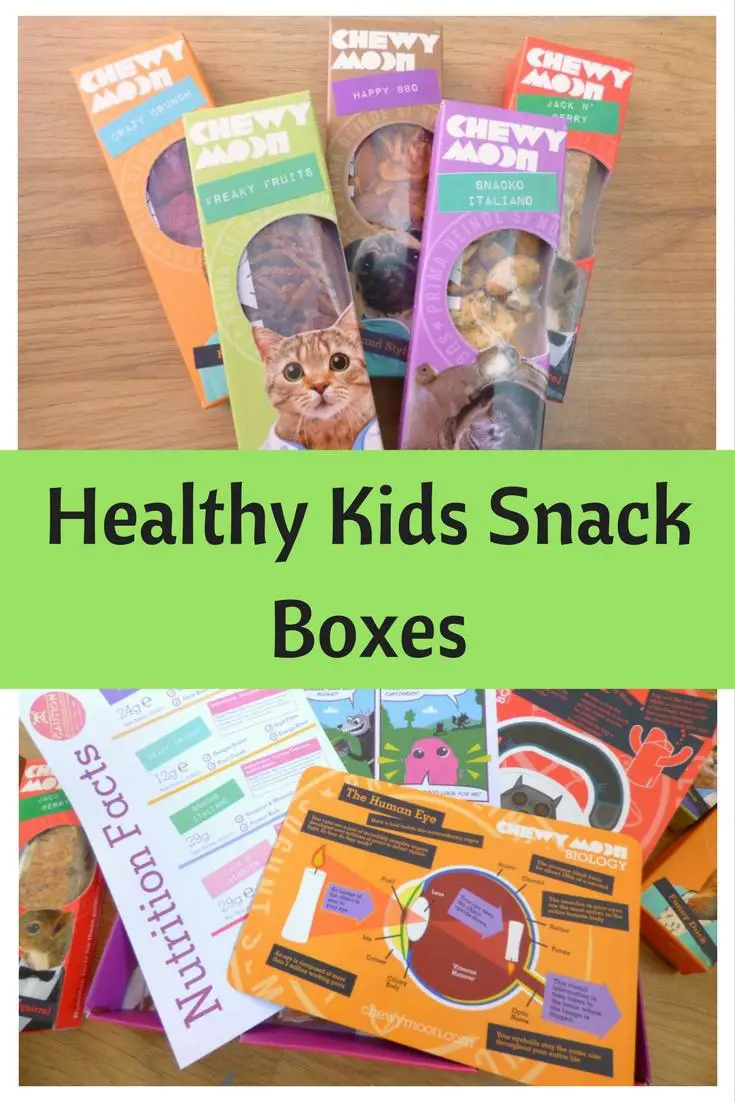 * This is a collaborative post.