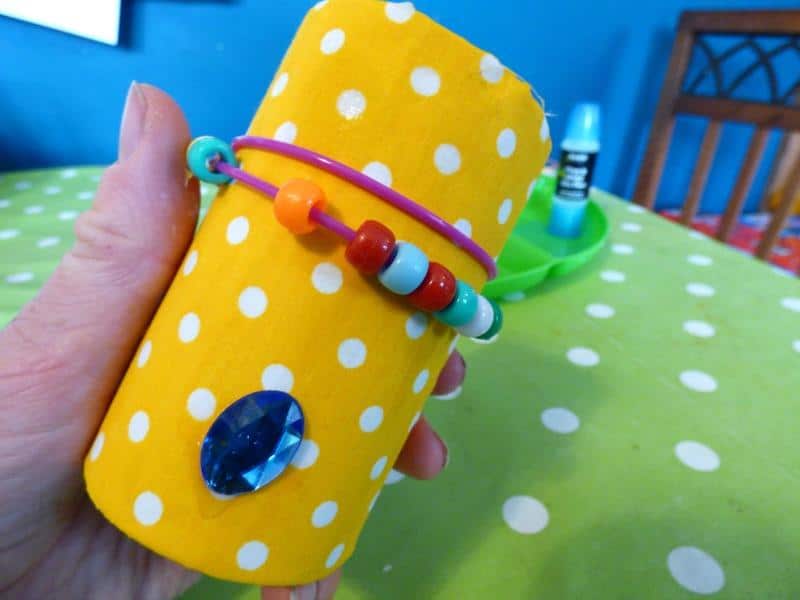 It seems that everyone is out of summer mode and getting organised with education again.  This always means that we like to organise and prepare for what the autumn and winter will bring.  We often lose pens and pencils in our house so the boys and I made this sweet little DIY pencil pot with mini 'abacus' for the kids to use to count.
DIY Pencil Pot
It's a simple pot which can be modified in whichever way you like. Kids can decorate their own pen pot in whichever colours with whatever decoration they like.  Hopefully this will motivate them into actually wanting to do some work.  You could perhaps combine this with some new pencils and workbooks so they can enjoy using it straight away.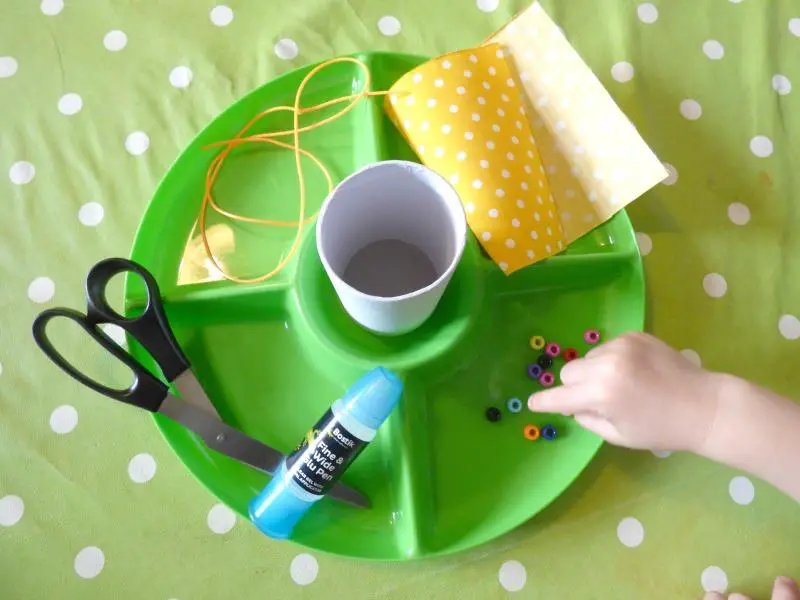 You will need:
Paper mache pot (or toilet roll tube with base sellotaped on)
Fabric
Plastic string
Beads
Decorative gems
Glue
Scissors
Method
Glue the pot and stick the fabric onto the card surface, let it dry.
Cut any excess fabric off and press down edges.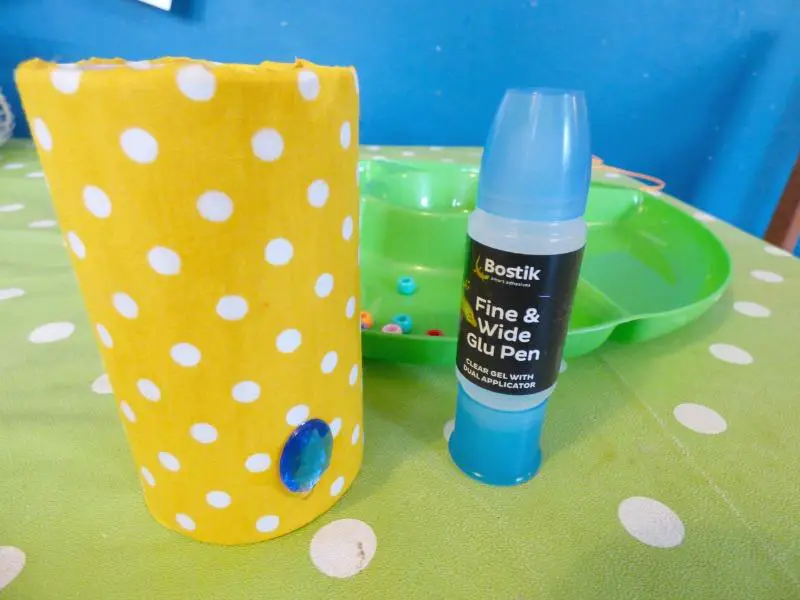 Glue on any gems for decoration.
Thread beads onto the plastic thread (10 is a good number for younger children to count)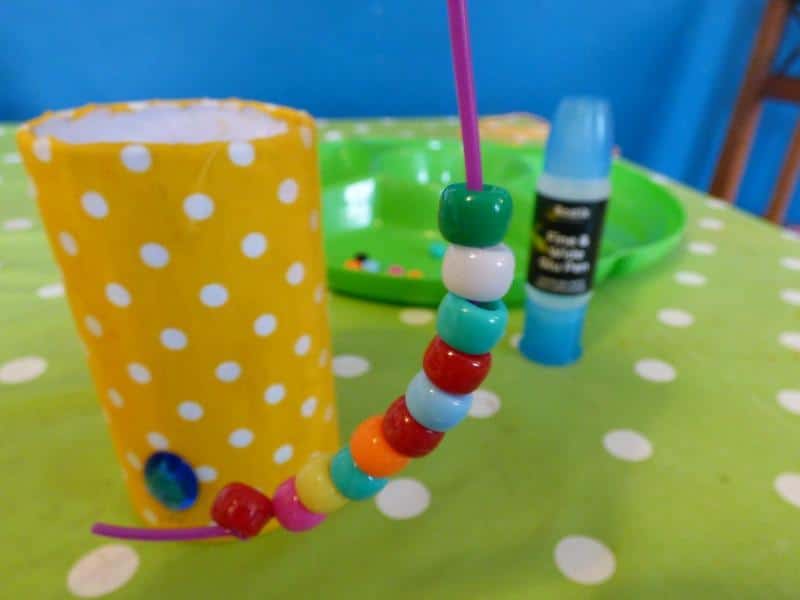 Tie the threaded beads around the pot to be used as a mini abacus for practicing maths skills.
Add your pens or pencils. Tada!  Your DIY pencil pot is complete!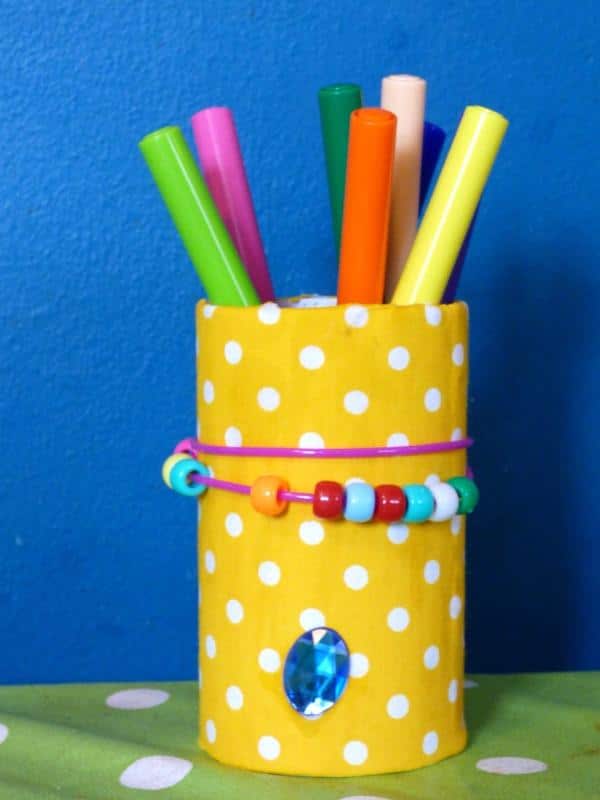 Have you been getting organised for the new term?  You can read more about what we do each month in our home education diaries.  Click on the home education section at the top of the page or click the link here to find out more.  We have been home educating all the kids lives and neither have been to school.  It's certainly not always easy, but once you find the right groups and clubs for them you will soon settle in.