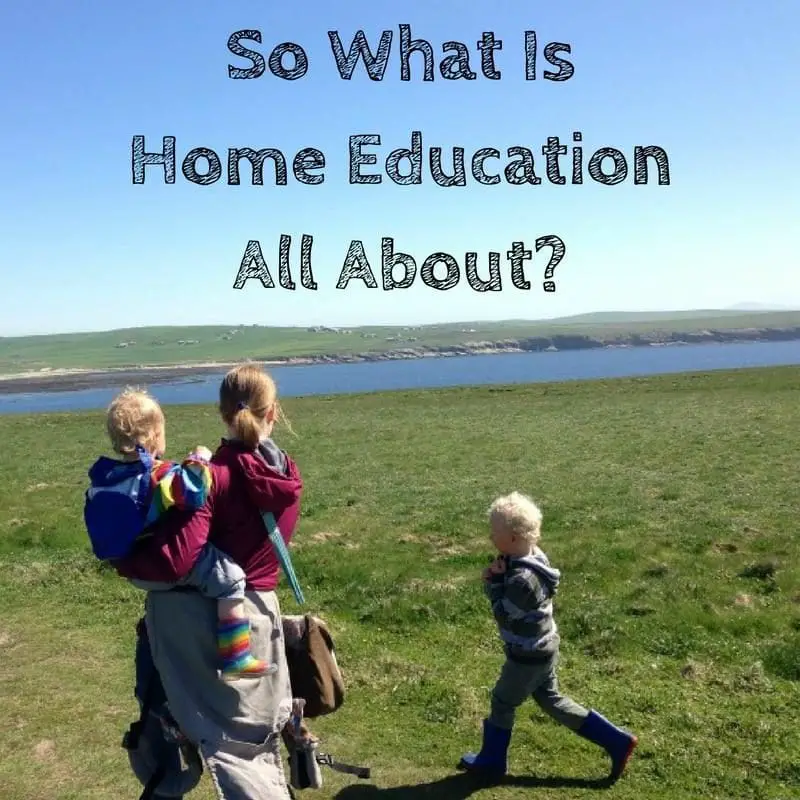 I don't often talk about our home education journey on here, but our 5 year old is halfway through his first year of home ed.  I've heard many comments of how brave I am to home educate our son and others saying that they could never manage it.  A surprising number of people actually tell me how they wish they could home educate their kids.  Hopefully this will give everyone a little idea of what we do.  And also what we don't do!
On The Increase
Home education certainly seems to be on the increase.  Most strangers that I talk to seem to know of at least one other person who home educates their children.  Or they wish they had home educated their own, now grown up, children.  I met a lovely older lady on the boat back from Inchmahome Priory who was a retired teacher.  She struck up the conversation asking if my eldest was still on holiday and I explained that we actually home educate.  She then spent a long time chatting and saying that she thinks it can be so much better for children.  I admit that I was surprised!  I often think that the older generations might be a bit against home education in general and don't know much about it.  However, this is just not true.  Most people will agree that although school can be right for some kids, not all children thrive there.  This why more and more parents are deciding to home educate their kids, including many teachers.
Why We Home Educate
I first started researching home education when our first child was only 18 months old.  This may seem early, but I wanted to know what choices lay ahead and not just accept the 'norm' because that's what everyone else was doing.
As our son grew over the years it was clear that he was not a sit-still child.  He needs to move. All. The. Time.  We spend so much time outdoors because he needs that freedom to run and play, which of course is what childhood is all about.  He can also concentrate well when he is interested in something, but that doesn't mean he will be at a table.  Often he's lying on the floor, sitting in strange positions on the sofa or outside on the climbing frame.  Home education gives him the freedom to learn at his own pace AND move as much as he wants.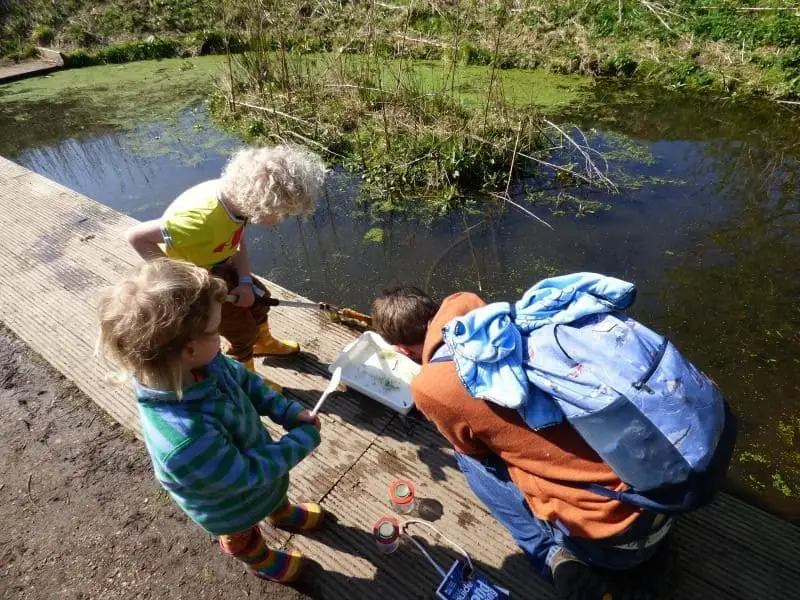 Freedom in how and where to learn is important.  If kids can choose what they will learn about and when, then they will be self motivated to learn. And they will enjoy it.  I especially want him to love reading, so although I want him to read, I'm not pushing it until he's ready.
What We Do
There are many styles of home education. From following particular curriculums to unschooling.  We don't follow a curriculum and although we lean more toward unschooling we aren't complete unschoolers either.
At five years old learning is often through play.  We spend a lot of our time outdoors climbing trees, riding our bikes, exploring both new and old places and just enjoying nature.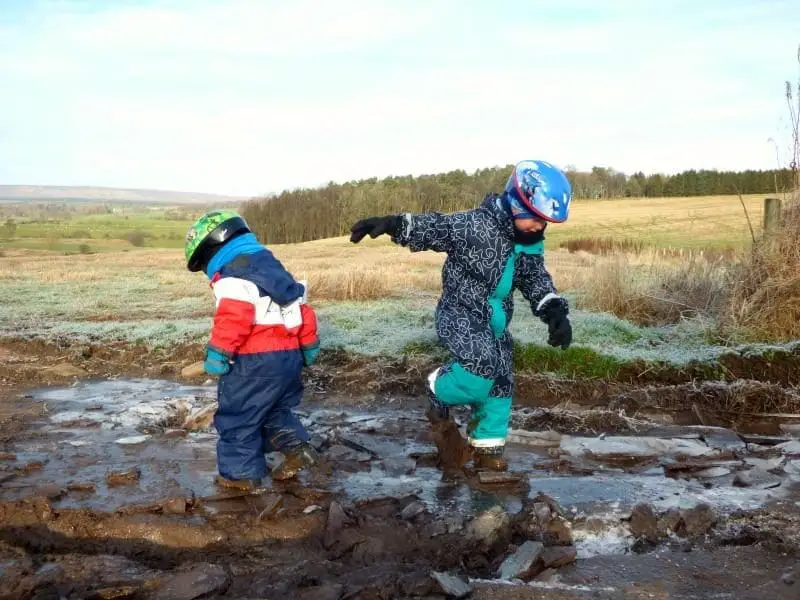 We also visit different castles, science centres, art galleries and parks.  Sometimes my son learns a lot of new facts or comes away with new questions to answer.  And other days he is happy playing without questioning. Both are good.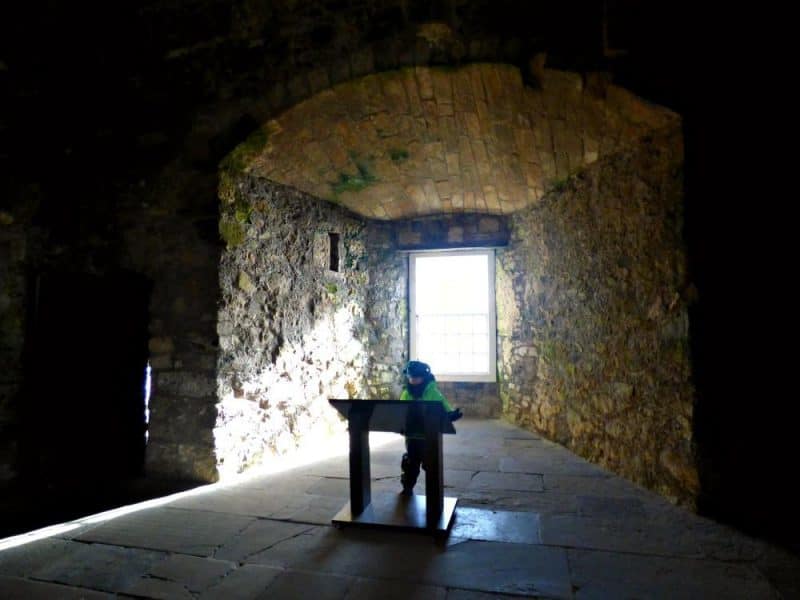 At home the boys play together or on their own depending on their moods (as most siblings do).  We read stories together, dance to music and they love to act out scenes from favourite films or tv.  Yet our 5 year old also loves maths and will spend a long time using Mathseeds or asking me to print out more and more worksheets from Twinkl.  He made up a simple game of 'silly numbers' where we take turns to say something like 'there were 15 cakes and I gobbled up 10, how many are left?'.  But most importantly he chose to do all these things, not me, and I love his enthusiasm for it.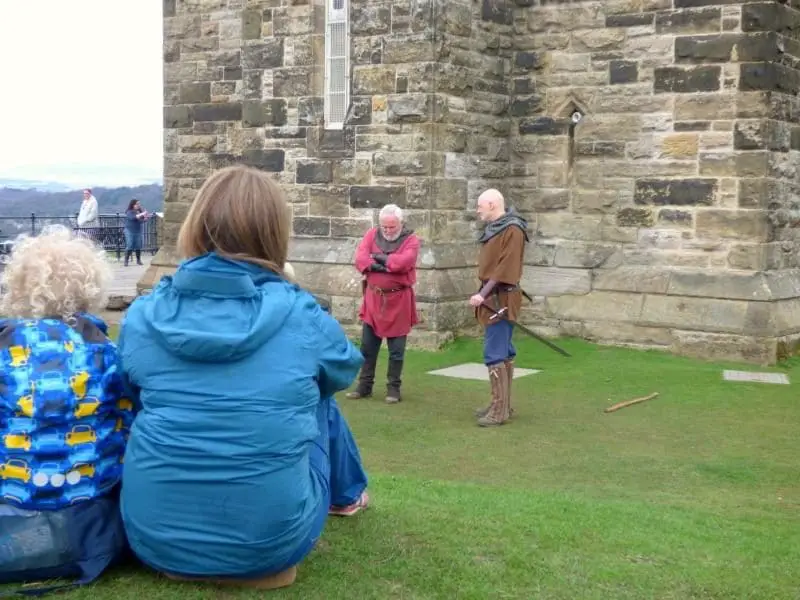 On a typical day my 5 year  old may cover a range of subjects.  For example; half an hour playing Mathseeds (Math/English), spelling out station signs on the train (English/Geography), visiting a castle (history/P.E.), drawing pictures of the castle (art/history) and telling me all the different parts (history), discussing how trebuchet's work and why lead was melted for their weights (science/engineering/history), reading maps at the castle and on the train, pointing out landmarks (Geography), listening to stories (English) and of course general play.  Clearly this is a day we went out to visit a castle, but every day brings new learning opportunities.  It's amazing what kids learn without being specifically asked to.
Socialisation
The big 'S' word, the one everyone seems to wonder when you say that you are home educating.
Both our boys still have plenty of time for socialising with friends.  There are so many home education groups around, for early years to teenagers. We enjoy a local indoor meet up once a week and then often fit in craft group, Historic Scotland group, woodland group and ad hoc organised visits such as Tesco's Farm To Fork.  Plus the 5 year old has gymnastics and swimming once a week.
The great thing about all these activities is that he meets people of all ages.  He is happy in groups of older children or younger children and has the confidence to speak to adults now too.  To understand how incredibly amazing this is to us, is that only a few short months ago he would rarely say a word to adults, but now he won't stop telling them all his stories!  I love how confident he has become!  Although I admittedly am a bit more careful to sit next to friendly looking people on the train, who aren't going to mind talking to a 5 year old!
Of course we all need some time alone, both adults and children need time to do their own thing.  So if they say they don't want to go to a group and want to play at home instead.  Well, that's ok too.
Self Directed Learning
When I first thought about home educating I was worried I would need to actually 'teach'.  But that is not something I should have ever worried about.  We follow our son's interests and learn from there.  If he wants to find out more about certain countries (loving that he is getting so interested in travel!) then I ask him where we can find some answers to questions.  He may answer with looking at his atlas, the globe or ask me to look it up on the computer.  But he is the one choosing what, where and how to learn more.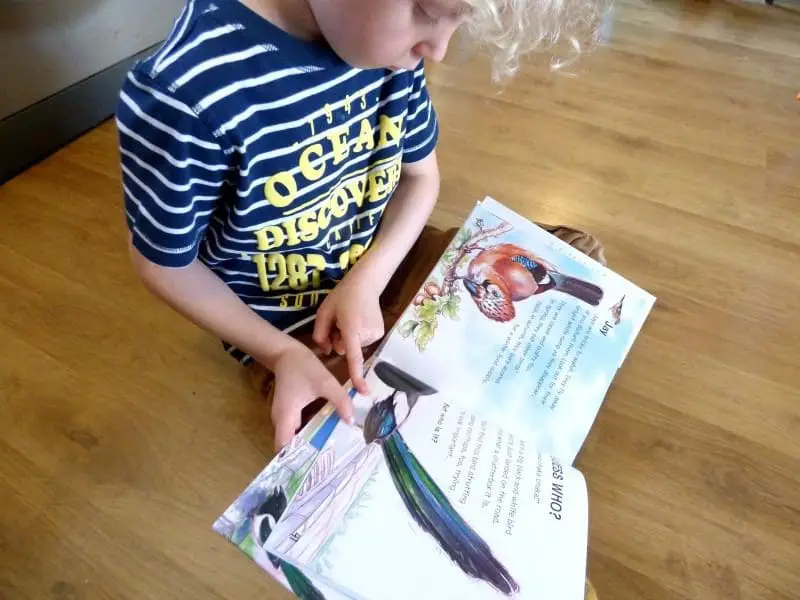 My favourite home educating blog, Happiness is Here, has a fantastic blog written all about self directed learning, head over here to read.
What About Me
So, what about me?  How do I fit in my work around looking after our two boys?  It's hard and the hours are probably unsociable, but it's worth it!  As I (mostly) blog for a living now I can fit this in when the boys are in bed and do little bits of admin like answering emails or sending invoices during the day when they are busy playing.  But to be honest I like being with my children and watching them play, chatting to them or going on one of our many adventures together.  So although work does need to happen I can mostly fit it around our lives and enjoy a great family lifestyle.
Pin For Later