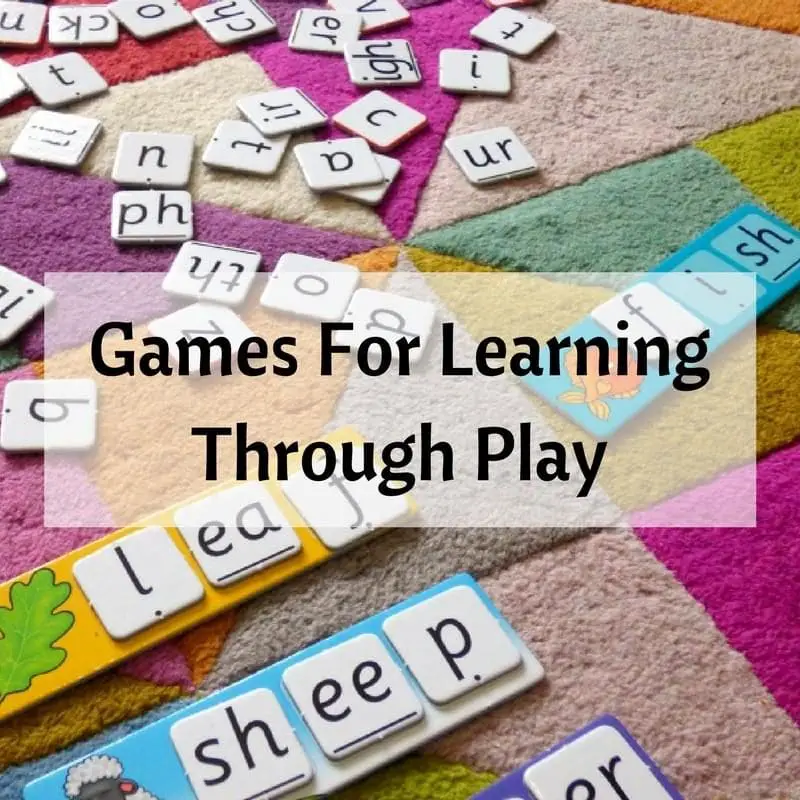 Ever since our youngest hit 3 years old all he wants to do is play game after game.  This can get a little tiring for us adults, but he is learning so much.  We have a huge variety of games, but the current favourites tend to be Orchard Toys.
Why Orchard Toys?
I doubt there are many parents who haven't heard of Orchard Toys games.  They are available in lots of different themes and cover most basic educational ideas.  From shapes and colours to telling the time and making sentences, I love how diverse the games can be.
Kids love Orchard Toys too, the fun cartoons and games are excellent at keeping them interested.  The pieces themselves are always made of strong card and are easy for kids to pick up, fit together and generally use.
Our Latest Games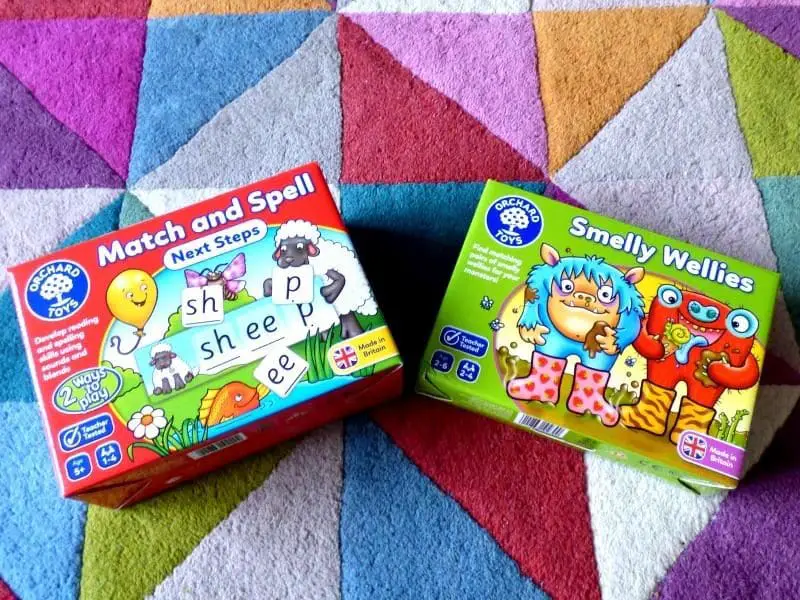 Smelly Wellies
Our newest game for the three year old is a fun matching game called Smelly Wellies.  Its aimed at children aged 2-6 and can be played in more than one way.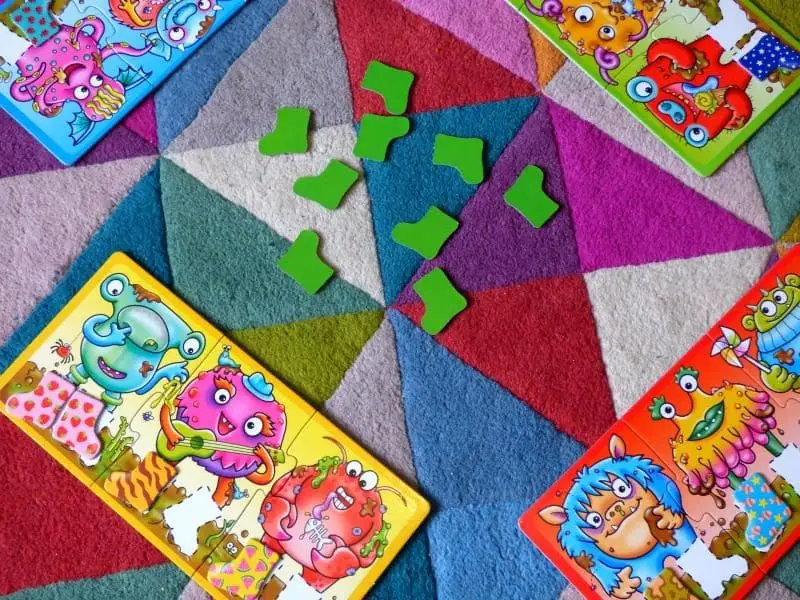 The players start by putting together their jigged game boards which shows three monsters with no wellies on.  For the easier game you each pick three red wellies for the monsters on your game board.  Then you take it in turns to choose a green welly (face down) and if it matches you place it on your board.   The first person to get all three monsters with matching wellies shouts 'SMELLY WELLIES!'.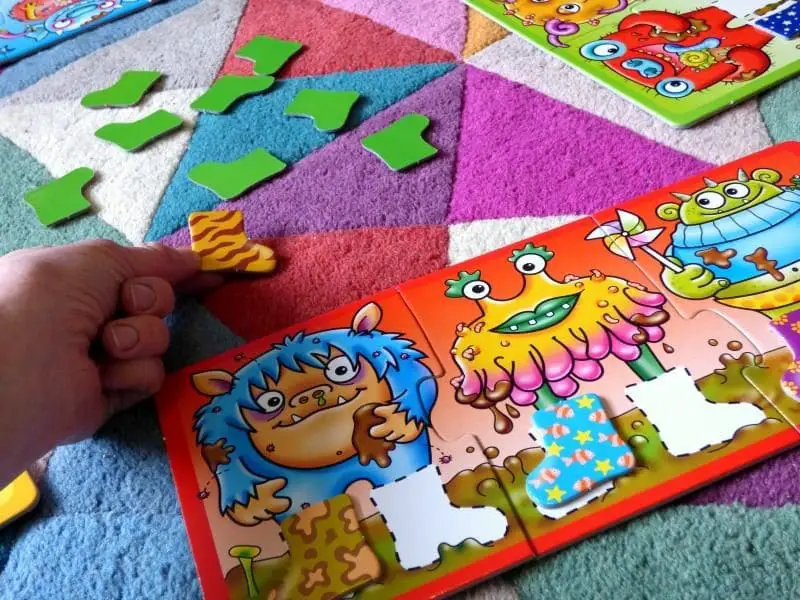 To make it a bit more of a challenging game you can have all the wellies facing down and take it in turns to choose one red and one green welly.  If they match you keep them, if they don't you turn them back over.
Both games are great for developing observational and memory skills.  Plus they are fun to play!
Match and Spell Next Steps
Our other recently introduced game is Match and Spell Next Steps.  We already have the previous game, Match and Spell, where you can spell the words using single letters.  Next Steps includes word sounds and blends to develop reading and spelling skills.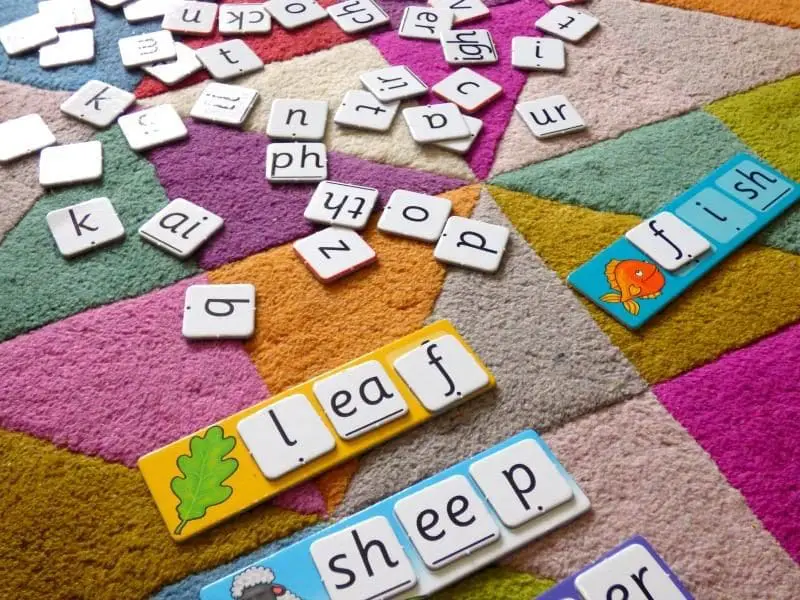 This game is clearly aimed at older children, around 5+.  Our eldest is 5 and a half and enjoys matching up the letters  on the board to the game pieces, making different the words.  He has definitely got more of a grasp of the different sounds words have through using Match and Spell Next Steps.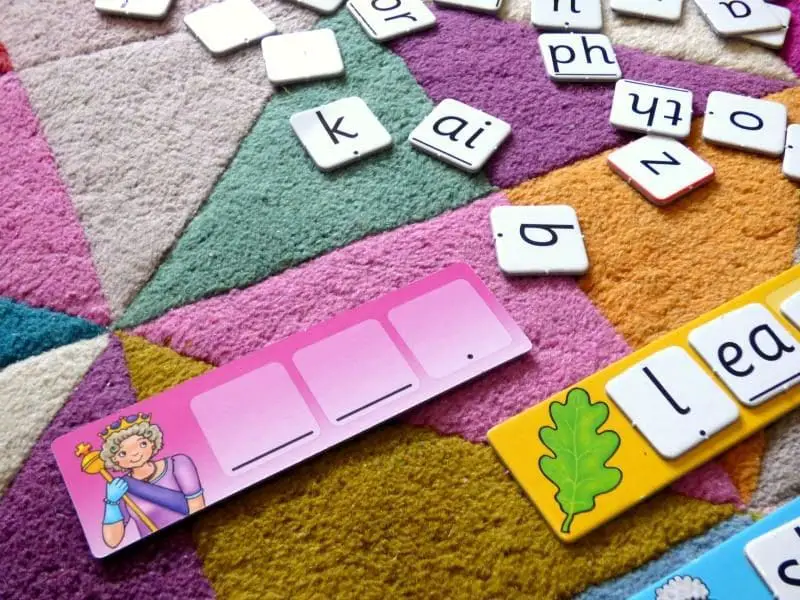 I love that there are a range of different words to choose from.  So we can just use shorter words for practice or make it more challenging and include longer words to spell out.  Each letter card also has a picture so you can easily tell what the word says.  When children become more confident the boards can be turned over to the blank side so that they can spell the word on their own.
Our Verdict
We love all the Orchard Toys games and these are no different.  Smelly Wellies is a much more fun and interesting game for younger children.  But Match and Spell Next Steps can still keep primary school aged kids interested in reading and sounding out words.  Perfect to play with their parents!
Pin For Later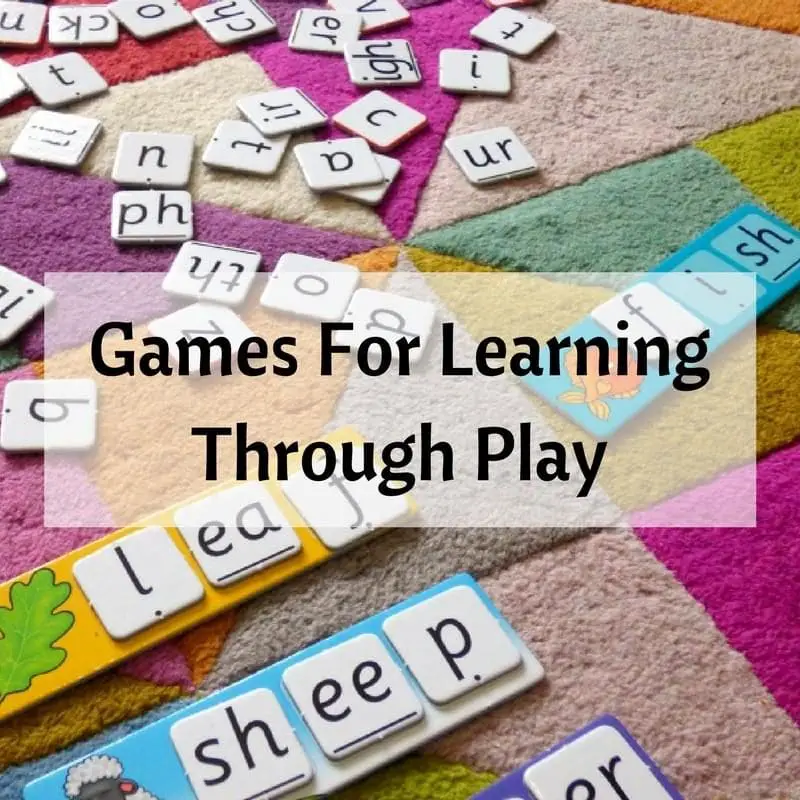 * We received these games for the purpose of this post, however all opinions are my own.