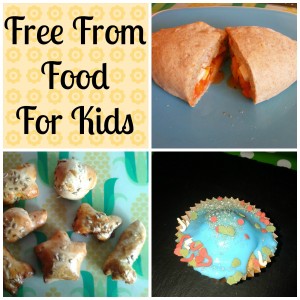 When O was 9 months old we realised he was dairy and gluten intolerant.  He grew out of the gluten intolerance at 2 and although we allow him some dairy each day, if he has too much it can give him a sore tummy, so we still try to keep a lot of his food dairy free.
Here are a few ideas for dairy free food to make with the kids (if you use a gluten free flour then they will be gluten free too, we used to use Doves Farm flour range).
1.  Pizza pods: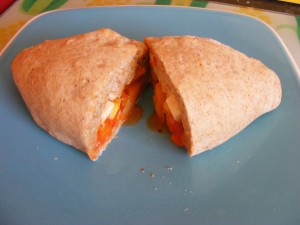 Ingredients: 500g Strong bread flour, 1 sachet of yeast, 300ml warm water, 3 tablespoons olive oil, 2 teaspoons of salt, 1/2 teaspoon of sugar, pizza sauce and whatever veg you want to fill with (we like peppers, sweetcorn and onion).
* Mix the dry ingredients together and then mix the warm water in little by little.
* Use your hands to mix it altogether and knead for 10 minutes until the dough springs back up when you knead it.
* Place the dough in a clean bowl with a tea towel over the top in a warm place for an hour.
* Split the dough into 5 balls and roll each out flat, put a little pizza sauce in the middle like a pizza and the veg you would like.
* Fold the circle over and seal the edges to make a pod.
* Put in the oven for 30 minutes until golden brown and then enjoy!
2. Fairy cakes: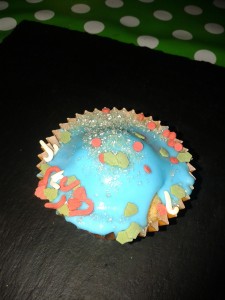 Ingredients: 100g caster sugar, 100g dairy free spread (we use a sunflower spread from Aldi's, works perfectly!), 2 medium eggs, 100g self raising flour.
* Cream together the spread and sugar and then mix in the eggs.
* Beat in the flour until a smooth consistency.
* Spoon the mix into cake cases and place in an oven at 180 C for 15 minutes or until golden in colour.
* You can mix together icing sugar and water for icing or if you use Pure sunflower spread then you can make butter icing, but most other dairy free butters don't work very well as butter icing.
3. Bread Rolls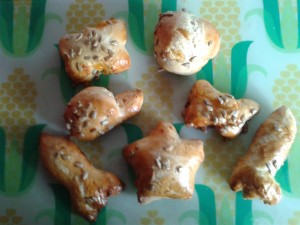 Ingredients:  7 g yeast, 1 teaspoon sugar, 150 ml warm water, 1/4 teaspoon salt, 230 g bread flour, 1 tablespoon sunflower oil, 1 egg and sunflower, pumpkin or poppy seeds.
* Mix the yeast and sugar together with 50 ml of warm water, let stand for 5 minutes until frothy.
* Mix the flour, salt and oil together in a bowl and make a well in the middle.
* Mix the yeast mixture and the rest of the water until it becomes a soft dough.
* Knead the dough until smooth and then divide into 12 pieces.
* Shape into whatever you want, decorate with seeds and brush with a whisked egg.
* Bake in the oven at 180 C for 15 minutes.
Have fun cooking with the kids!
J x